by Texas Homesteader ~
Are you thinking of having Santa bring a pup for the kids this Christmas? That's AWESOME, they'll be so excited! But there are several things to consider first. Be sure you're ready for the commitment. Here are some things to think about.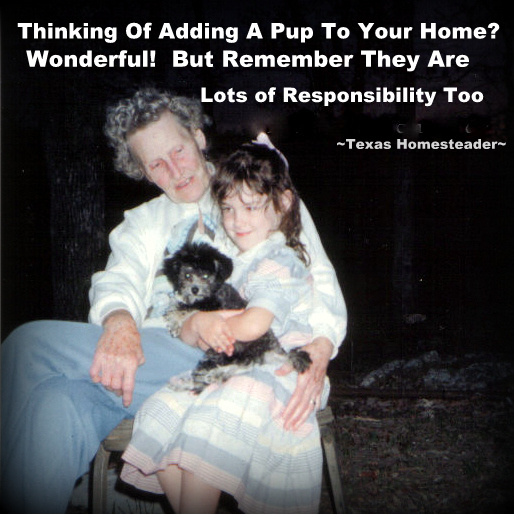 Bringing Home A Household Pet
When the kids were little we brought home a little black mini-toy poodle – our youngest named him 'Toto. Yep, you can just guess which of her favorite movies our daughter had just watched!
Toto was her constant companion from the time she was 4 years old until she was grown. When she moved out after she graduated high school she even took him with her.
Toto lived a long time & died at a ripe old age of 14 years, well loved all the way through.
Considerations Before Bringing A Pet Home:
But remember, if you're thinking of surprising the kids this Christmas with a new furry friend, considerations must be fully thought out before bringing that sweet pup home.
Are you ready for this sacrifice? For the long haul?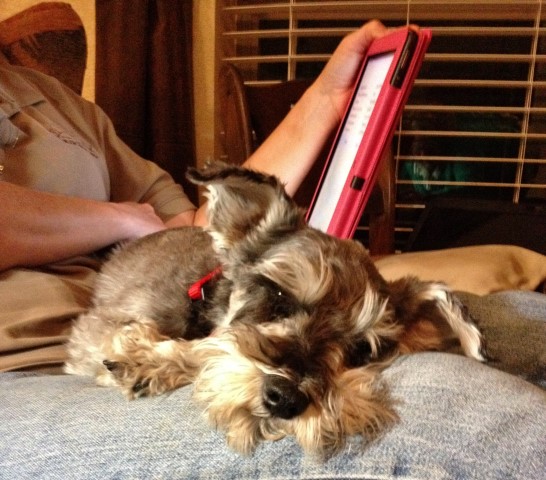 And the expense? Not just dog food (LOTS of it for larger dogs, or more expensive specialty foods sometimes like our Bailey needs) but the vet bills, immunizations, flea meds and more. And grooming & training too.
Oh, and boarding when you're traveling. Plus responsibility to not stay out too late when you're away from home. That pup is relying on you!
All of these things need to be considered before you take the plunge.
Oh sure, that cute pup would elate the kids on Christmas morning. And yes, they promise to feed, water and bathe him.
But how many times has a cute puppy been brought home as a fantastic surprise only to have the 'new' wear off quickly?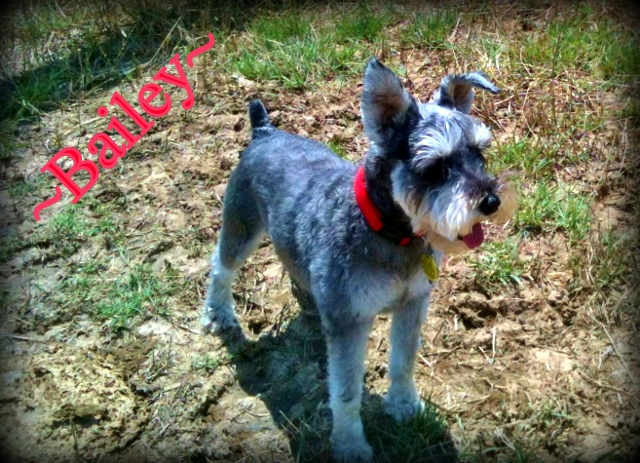 That cute pup then becomes a burden and frustration sets in. And sadly when a pet is a burden, sometimes it leads to abuse or even abandonment. It breaks my heart!
Pets Require Long-Term Commitment
Adding a pet to your home requires a real and long-term commitment from you.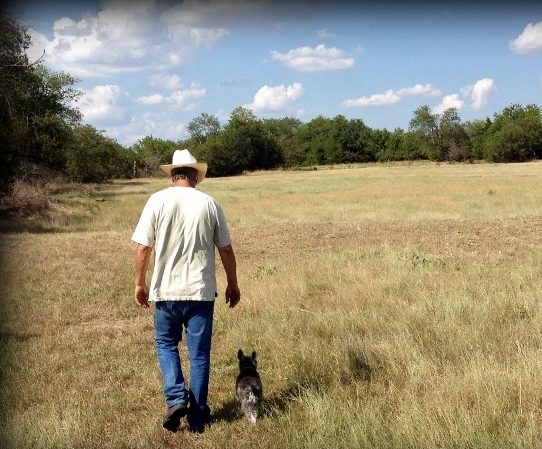 If you just don't know for sure if your family is ready for such a commitment, perhaps you can puppy-sit for a friend who's traveling for a few days.
Then you can get a feel for your family's tolerance level and care needed before taking the plunge to bringing your own pet into your home.
RancherMan & I Consider Getting A Dog
After our children left home to begin their own adult lives, RancherMan & I decided didn't want the responsibility of a dog. So we went without a pet in our home for years.
Then a few years ago we began to wonder if a dog would once again be a good fit for our home.
We knew we wanted to Adopt From A Shelter. So we watched for pets available from a local shelter that would be a good fit for us.
Soon I fell in love with the idea of having a dog in the family again.
Oh how easy it is to be swept up with all the cute puppy eyes looking at you as you walked by their enclosures!
But after looking at all that furry cuteness and being tempted mightily, we left the shelter empty handed.
We returned and then went home & ponder it again – several times actually.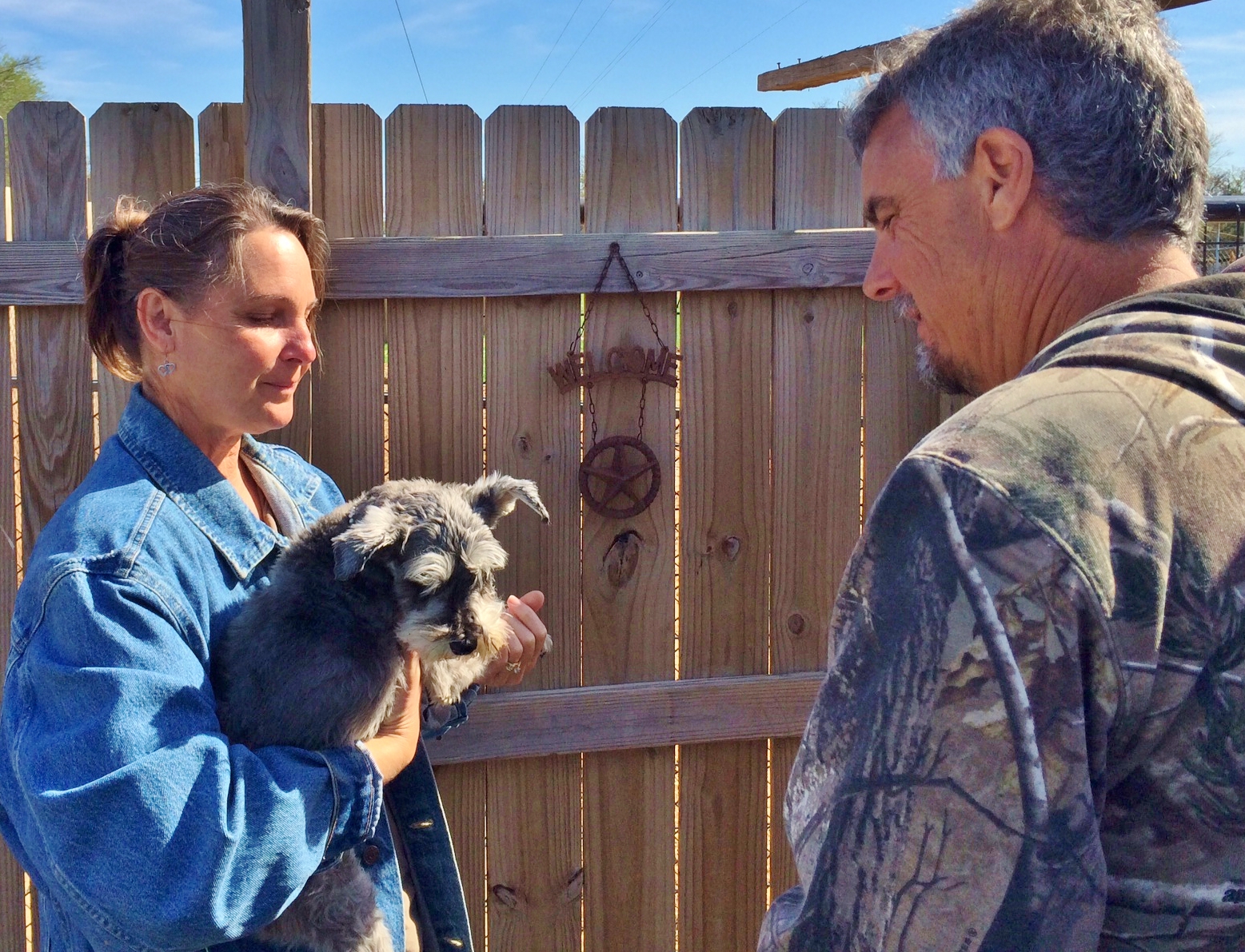 It's not that we didn't want to bring a cute pup home right then, right there. We did! But we really needed to review our current lifestyle.
We'd been empty nesters for a few years – thoroughly enjoying all the freedom that entails. Would we be able to fully commit to being responsible for this dog if we brought it home?
Not just for a short time, but for all of its life?
Making The Commitment For A Family Pet
In the end RancherMan & I decided we were ready to accept the responsibility of adding a pet to our family.
And make no mistake, it's been a lifestyle shift for us after becoming accustomed to being empty nesters!
But bringing Bailey home was fully thought out beforehand. We realized exactly what we were committing to. It was a good decision for us and she absolutely loves it here!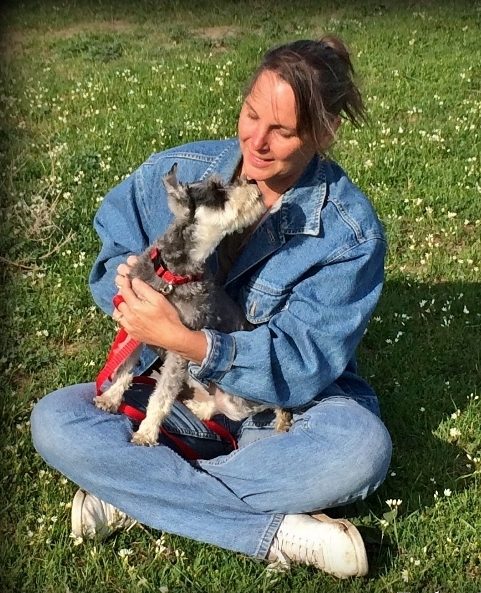 The point of this post isn't to be preachy, just meant to provide food for thought.
Please, please, PLEASE think about long-term commitments before adding a pet to your family this Christmas!
~TxH~
Other Christmas Posts You Might Like:
Gift Ideas
Eco-Friendly Gift Ideas: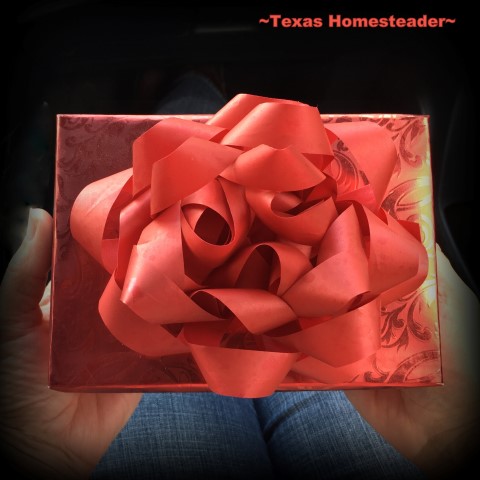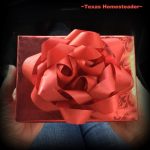 Low-Waste Gift Wrapping & Presentation

C'mon by & sit a spell! Come hang out at our Facebook Page . It's like sitting in a front porch rocker with a glass of cold iced tea. There are lots of good folks sharing! And you can also follow along on Pinterest, Instagram & Twitter
If you'd like to receive an email when a new blog post goes live,
subscribe to our Blog!