by Texas Homesteader ~
RancherMan & I had been thinking about getting a dog for quite a while now. We haven't had any pets for many years and the hankerin' to get a pooch to hang around the ranch with us has been quietly whispering in our ear for years.
We'd talked about it many times but I'm allergic to pet dander. So the breed we ended up with needed to be more than cute and lovable. It needed to be a lower allergy breed like a poodle, a schnauzer or a terrier.
I wanted a dog small enough that it could be in inside dog. And I wanted it to have what I've always called 'puppy eyes'.
RancherMan preferred a dog that wasn't too small to comfortably be outside roaming with him. He didn't want a young puppy and he preferred it to be a female.
So there ya go – our long list of requirements!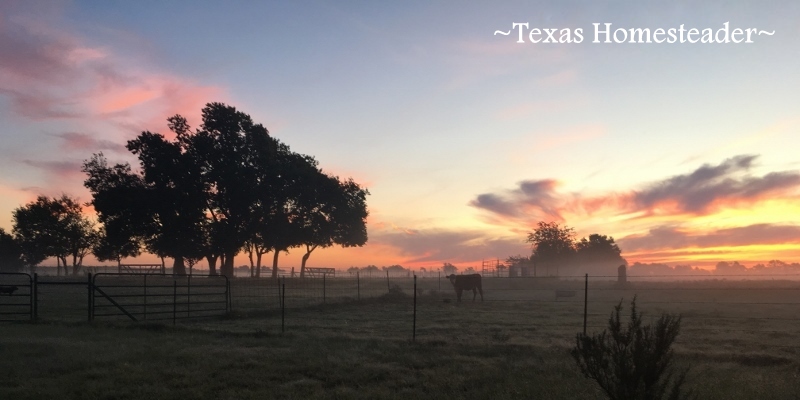 Sad Reality of Unwanted Pets
We both really wanted to do the responsible thing and adopt when we finally decided to get a dog. It's a sad fact that so many unwanted animals are born each year to pet owners that don't have their pets spayed or neutered.
Litter after litter of unwanted cuties are born until they overrun their environment.
They're often sent out to fend for themselves or even worse. Shockingly it's common that many of these animals are dropped off on the side of a country road far from home. Out of sight, out of mind!
I'm not sure what's in these pet owner's minds about how this could possibly be a better life for their unwanted pet. These poor animals are often doomed to live a life of misery!
They're hungry, wet & cold. Hungrily searching for food they find trouble with flocks of chickens or rural trash cans. Skirmishes with coyotes or other wildlife can leave them injured and frightened.
And of course many of them are hit by passing vehicles on rural highways. Truly heartbreaking.
Adopting Our Dog
Then one day we discovered a no-kill animal shelter close by. Imagine that, what we were looking for right near home! Ever since we learned of it we'd been keeping watch on their webpage for the animals they have available for adoption.
They've had several adoption drives at Tractor Supply in a nearby town & we've been close to adopting one of the four-legged sweeties on a couple of occasions.
But we really wanted to be sure we could commit to the long-term responsibilities of owning a pet.
Then recently RancherMan stumbled upon a photo of a dog being held at the shelter the he might be interested in. We quickly decided to go check her out.
Working With The Animal Shelter For A Perfect Fit
When we arrived at the shelter there were dogs of all kinds. Small ones, large ones, barky ones and quiet ones. There were both purebred dogs and lovable mutts.
And they were waiting for a good furrever home. They all greeted us with wagging tails and it wasn't long before a shelter worker came out to speak with us and asked if we had any questions.
I told her we had cattle, chickens and grandbabies and wanted a dog that could get along with all of them.
She pointed out the milder-mannered dogs and told us all she knew about each one, which she knew by name. She appeared to genuinely care about getting these animals to the right home. You could tell she was truly a tender-hearted animal lover.
After a while we wandered to a covered area where there were groups of dogs divided into large pens. She explained that these dogs haven't been at the shelter for long. These dogs were still being processed.
It's their policy to hold dogs that come to the shelter for a specified amount of time in case there's an owner looking for them. If no one claims them after that time the dogs are made available for adoption. When they're successfully adopted they'll be spayed or neutered, micro chipped and immunized.
Falling In Love With A Mini-Schnauzer
As luck would have it I fell in love with a pair of cute puppy eyes that belonged to an adult female schnauzer. Hummmm, all of our requirements in one adorable face… RancherMan could tell right away that I was smitten.
As we stood there at the shelter weighing our decision, he knew this sweet girl would be coming home with us.
Although he initially had his eye on a cattle dog, he agreed that this girl would definitely be the best fit for our family. Here's the very first time I held Bailey in my arms.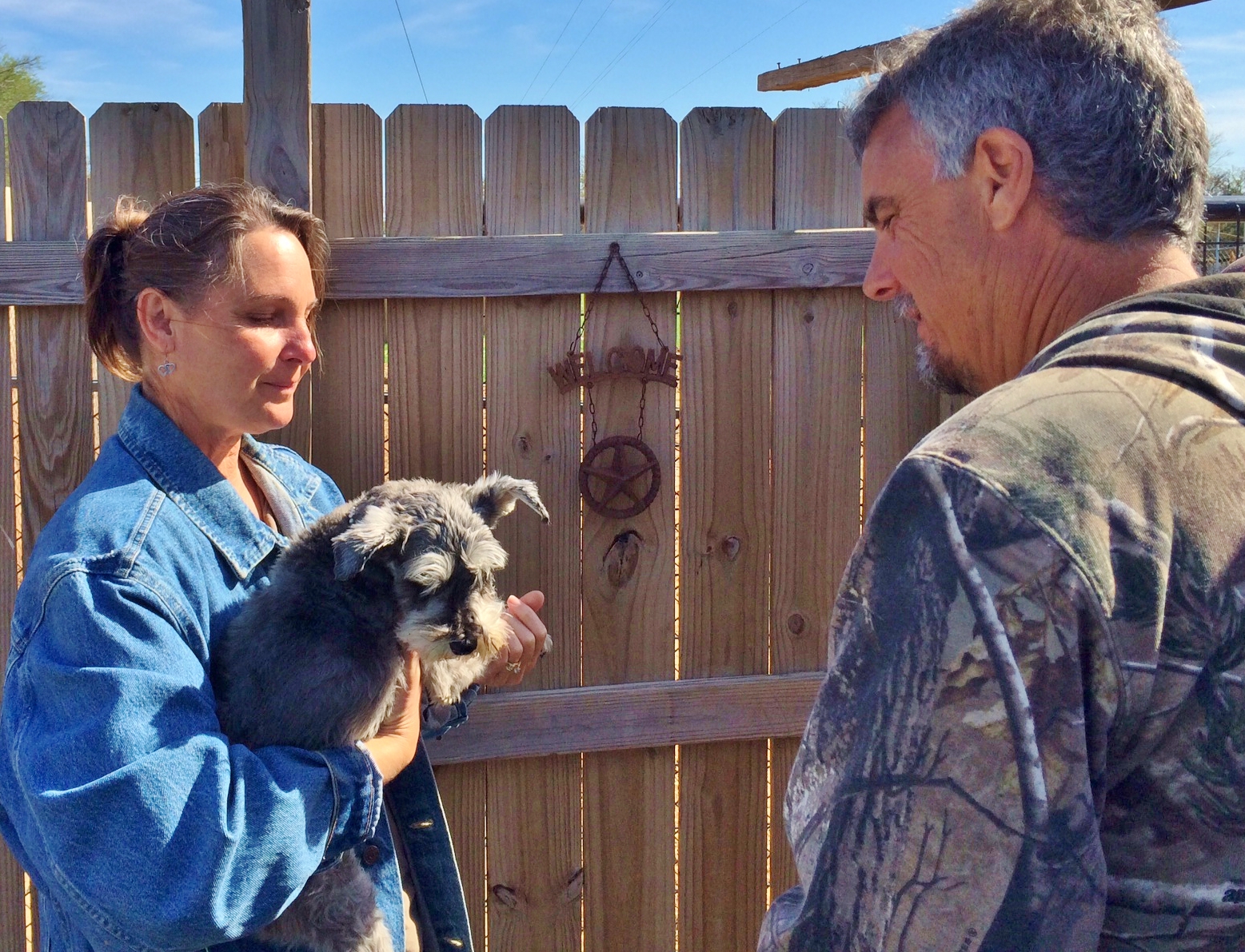 She was still being held at the shelter for a couple more days in case someone came looking for her. So we had to scratch her behind the ears and promise to come back in a few days.
Then the call came, no one claimed this sweet girl. The vet had checked her out and she had been prepared for adoption. As soon as she was recovered from her spay surgery we could come pick her up & bring her home.
Bringing Bailey Home
It seemed like the days dragged by slowly. But finally we were able to introduce her to her new forever home.
The shelter sent us home with a goodie bag filled with toys, heart-worm meds, treats and a brand new collar & leash. They even gave us a free 30-day pet insurance policy!
If you're thinking about adding a lovable four-legged member to your family, please, please PLEASE consider adopting!
So without further adieu I'd like to introduce to you the 4-legged member of our family, Bailey.
She loves it here at the ranch & she's become friends with the cows and even the chickens.
I think she fits in quite nicely here, whaddya think?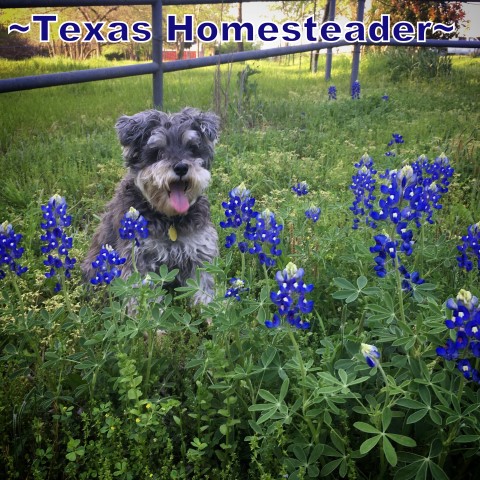 ~TxH~
Other Pet-Related Posts


C'mon by & sit a spell! Come hang out at our Facebook Page . It's like sitting in a front porch rocker with a glass of cold iced tea. There are lots of good folks sharing! And you can also follow along on Pinterest, Twitter or Instagram
If you'd like to receive an email when a new blog post goes live,
subscribe to our Blog!
Save