by Texas Homesteader ~
We don't use bacon grease every day but it's still a budget saver in my kitchen. Much flavor is added to typical staples too. Here are 4 very important ways I'm able to use bacon grease in various ways to save money in my Homestead kitchen.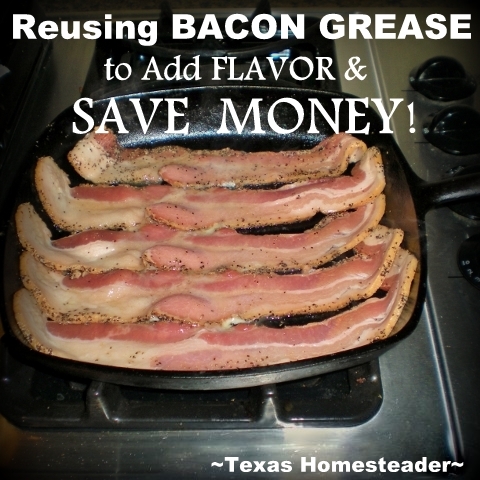 We don't eat lots of bacon here at the Homestead. Oh yeah don't get me wrong, we LOVE bacon and we enjoy it from time to time, but it's not often included in our limited budget.
Lucky for us those two families who DO enjoy bacon often have agreed to save the resulting bacon grease from their breakfast delight for me. (Thank you, and YOU know who you are!)
You might wonder why in the world I would want the less-fun part of the bacon… the grease?
Maintain My Cast Iron Cook Ware
I have an amazing 2-burner cast-iron griddle for making pancakes or tortillas. And my grandmother's antique cast-iron skillet is used for making anything from cornbread to biscuits.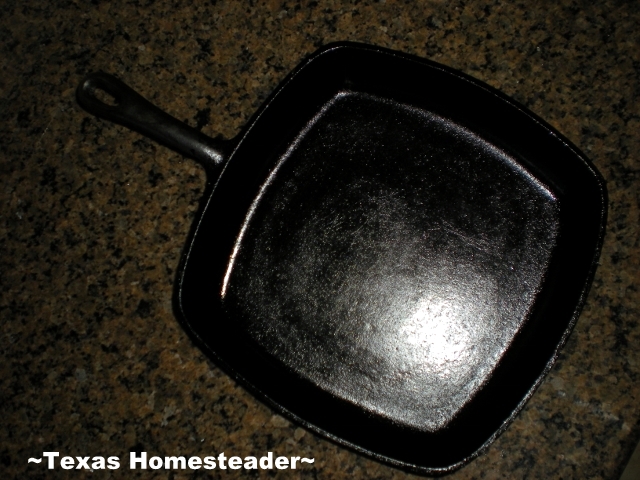 Anyone who owns cast iron cookware knows it needs to be seasoned first and then treated regularly with some sort of oil. Doing so keeps that valuable surface seasoned with its amazing non-stick quality.
Back in 'the day' I just used purchased shortening. But now I have a (free) readily-available supply of bacon grease to keep that cast-iron cookware wonderfully seasoned & non-stick.
Greased Surface For Cooking
Speaking of making Homemade Pancakes, instead of putting a pat of (purchased) butter on my griddle when I cook them, I use a light coating of bacon grease.
Oh, and I'm always cooking a bunch of chopped onions/peppers on that cast-iron griddle too.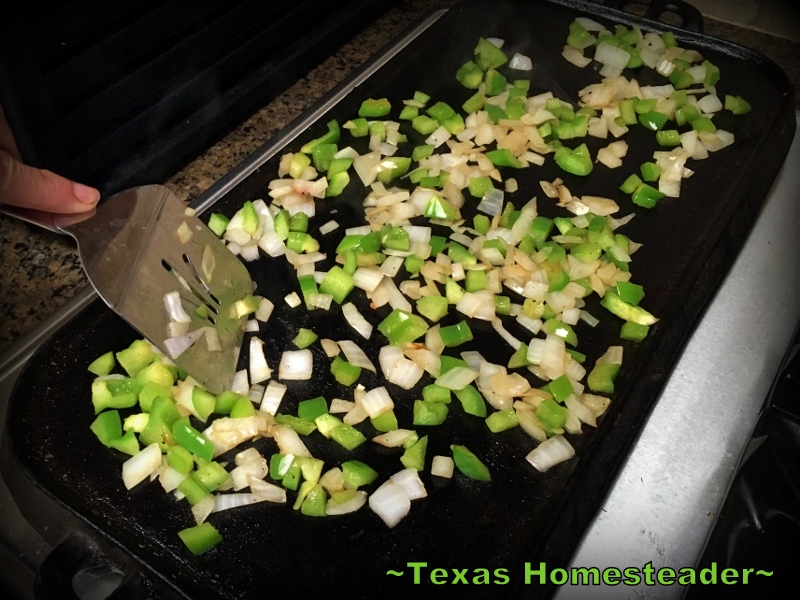 Using bacon grease keeps my pancakes, stuffed french toast. onions & peppers and homemade tortillas from sticking. Yet it adds a little flavor too.
Oh yeah and remember, it's FREE!
I've attempted (and FAILED) to make delicious homemade sandwich bread for years. But EUREKA I've finally succeeded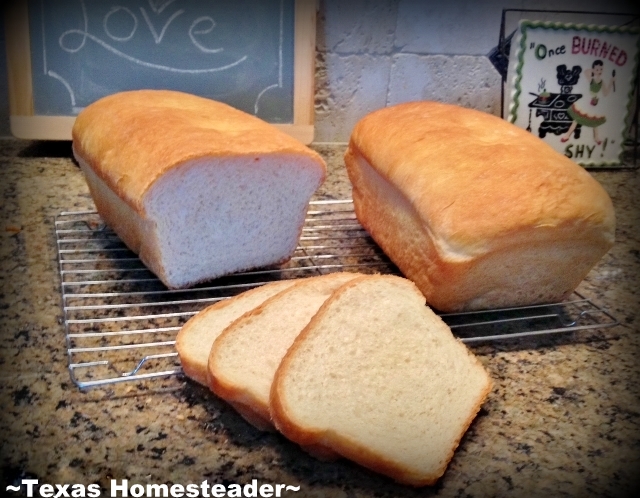 The secret? My beloved KitchenAid to keep me from adding too much flour to keep it from sticking to my hands for one.
Oh, and my dad gifted me his counter-top bread maker too. Although I used to hate those things, I love this one and it helps me to make Honey Oatmeal Sandwich Bread anytime RancherMan wants. I'm making bread a few times each week now!
And the flavor of my breads has been perfected by adding… you guessed it – BACON GREASE!
The recipe needed an oil/fat ingredient anyway whether butter, shortening or lard. So I decided to use the bacon grease I already have to keep the cost low while still adding a bit of extra flavor.
FINALLY I've achieve breadmaking success – RancherMan loves my bread now!
Along those lines I've also attempted and failed to make delicious biscuits from scratch for years. They were always too heavy, too dry and, well, flavorless!
Since bacon grease worked in my homemade bread I decided to try again with my biscuits and ya know what? SUCCESS!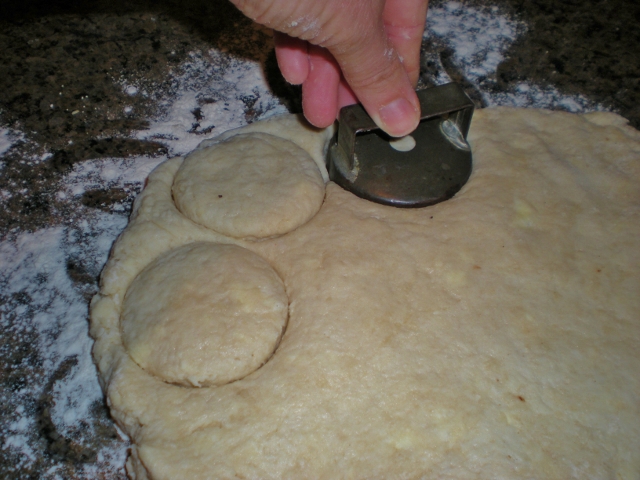 Now each time I make my homemade biscuits I use that free bacon grease for flavor and moisture.
My biscuits are delicious and much requested by RancherMan now!
Bacon-Flavored Mayonnaise
And here's your bonus 5th way to reuse that bacon grease. BACONNAISE, baby!!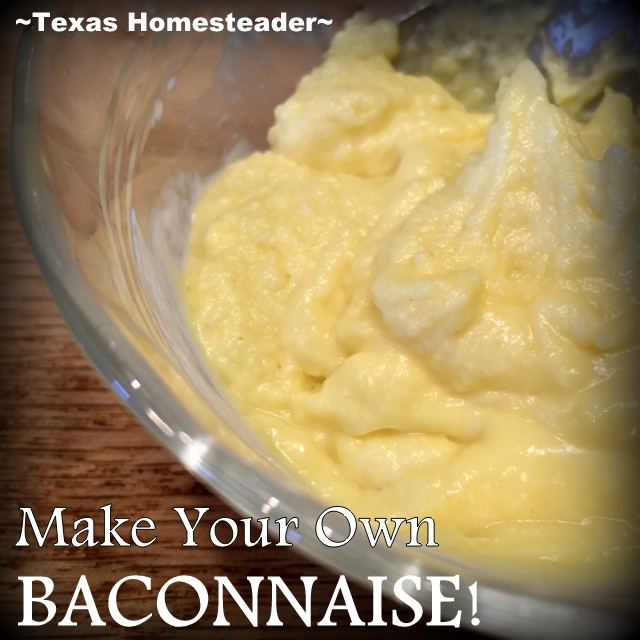 It's made the same as regular mayonnaise but bacon grease is substituted for a portion of the other oil used.
This is RancherMan's favorite mayo for sandwiches. And it's my favorite mayo when making homemade Egg Salad sandwich spread, or RancherMan's Thousand Island Salad Dressing too.
All Things In Moderation
So there are 4 easy ways I'm able to use that bacon grease that's been saved for me.
Now I realize that as with salt, sugar and fats – you can overdo things. We don't necessarily use bacon grease every day. But it's been a budget saver in my kitchen for these purposes.
And it's added much flavor to everyday staple foods too.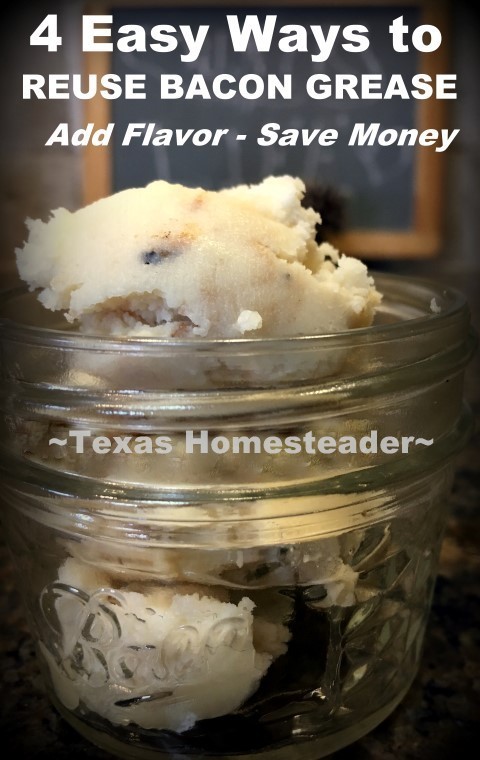 I figure that if I looked at the ingredient list of commercial biscuits or bread that I'd have much more to fear than a little bacon grease in my own homemade versions. That makes it a win in my book!
~TxH~
Other Kitchen Homestead Hacks
Save
Save
Save
Save