by Texas Homesteader ~
It's been a very strange winter indeed this year. Oh we've had some blustery cold days alright but for the most part it's been very mild. Heck here it is the middle of February and it was 80 degrees with sunshine today! But such wonderful weather lends itself well to working in the garden. I want to prepare it for a super-productive harvest this year. Come see what my February chores entailed.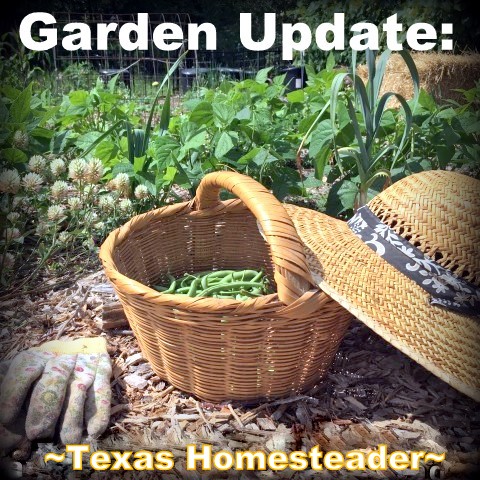 You remember last year in an effort to finally win the battle of Bermuda grass we ripped up the raised beds, split the garden in half and fenced our Chicken Pen into half of the previous garden area. Then I made a wide walkway along the perimeter of the garden with FREE wood mulch. I also planted my garden in rows instead of raised beds. By golly it worked!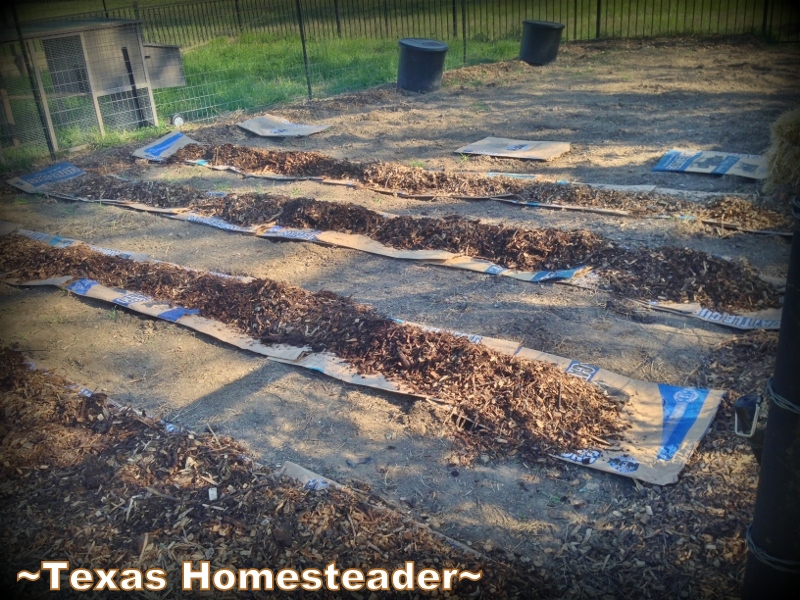 Bark Mulch Walkway
So now that I know this will be the plan for my veggie garden from now on, we picked up more buckets of mulch and thickened the layer of bark mulch in the perimeter walkways. We hauled fourteen 250-lb-sized buckets so far with about 7 more to go before I'm through. WHEW that's lots of heavy lifting!
Tilling In Leaf Mulch
Now that the bark perimeter walkway is in place it's time to focus on the garden itself. When we were redoing the garden last year there was a section of the garden that wouldn't be planted just yet. To keep Bermuda from encroaching in this area we covered it with black plastic to solarize the soil.
But this year I'm planning this section to grow my garlic and onions. I need the soil to be light & fluffy to allow the onions & garlic heads to expand. So now I pulled up the plastic & brought in two HUGE bags of leaves that my father had collected for me a few weeks ago. I asked RancherMan to till the leaves in. He made a couple of passes with the tiller and the soil was perfect.
Planting Onions
Now I'm ready to get my hands in the dirt. Garlic & onions are the only things I can plant this early. So I brought out the white onion sets I'd bought and planted them in rows in this newly-tilled section. I also dug up and relocated some walking onions that were given to me by a sweet friend a couple of years ago.
Various Kinds Of Garlic
On the other side of the newly-tilled section I planted rows of various kinds of garlic. You see, last fall I took the largest heads of garlic that I harvested from the garden & pulled apart the cloves. These would be the beginnings of the next crop! I planted the cloves of garlic in large planters knowing that the garden would have to be worked before they were planted. Now I dug them up & relocated them to their rightful place in the garden. I also dug up & relocated the elephant garlic that I harvested from a remote property where there used to be an old abandoned homestead.
And of course I also have a couple of rows of garlic from a head that sprouted in my kitchen. I just separated the cloves and dropped 'em in the ground. Looks like RancherMan & I will have plenty of onions & garlic this year!
Marking My Planting Rows
So that I'd know which kind of garlic was planted in each row, I used this Homestead Hack to repurpose used canning jar lids for identification. I love it!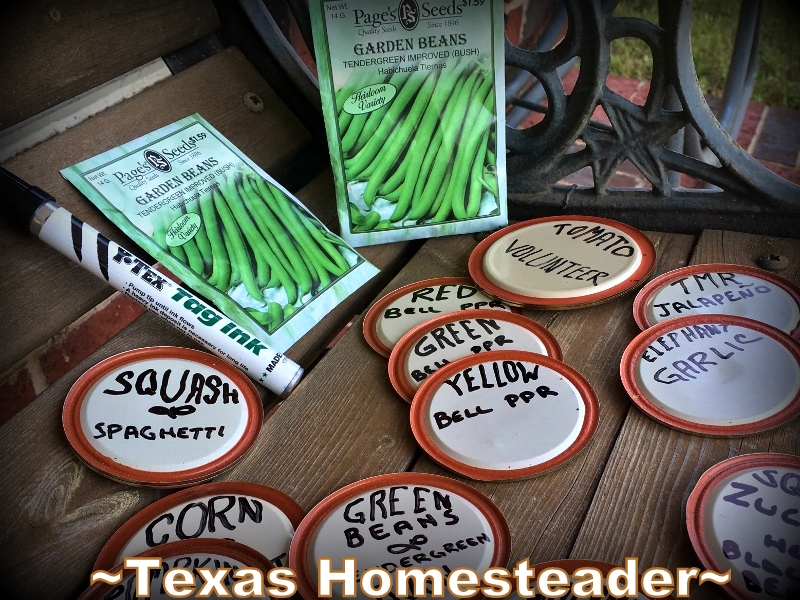 Concord Grapevine Needs Some Love Too
I also took this warm-day opportunity to prune the Concord Grapevine. I've got it growing along the barbed-wire fence that borders this section of the garden but I'll admit I'm not very good (or knowledgeable) at keeping it pruned. Still every year it produces the most flavorful grapes for RancherMan & me.
But today I had to actually fetch some of the vines that were now trying to grow up the adjacent shrub. LOL! I've still got a little pruning to do and re-routing of some of the vines. But at least it's better.
So I've got the garlic & onions planted and I've re-applied the bark mulch to the walkways. In the coming days I'll take used paper feed sacks & lay them down between planting rows and top them with more bark mulch.
Planning The Spring Garden
In the meantime I've been planning my garden using my handy-dandy garden planner spreadsheet. It tells me for previous years what I planted and where. This lets me know what grew well and what didn't.
It also helps me to rotate my crops so they're not grown in the same location as last year. And finally it reminds me of companion planting benefits so I know not to plant the green beans with the onions. LOL
Here in NE Texas it's generally safe to plant your garden around Easter. So after I decide what I'm planting, now's the time for me to pull down my Indoor Greenhouse and get my heirloom seeds planted. That way I'll be able to plant seedlings in the ground come spring.
~TxH~
This post categorized in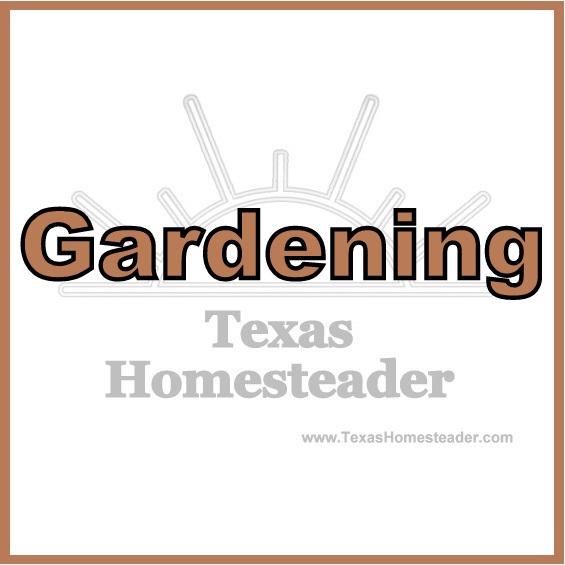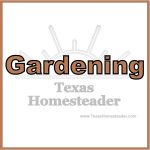 My Favorite Garden Hacks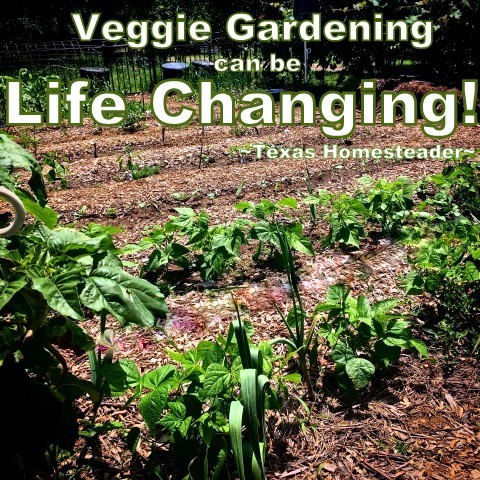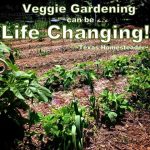 C'mon by & sit a spell! Come hang out at our Facebook Page. It's like sitting in a front porch rocker with a glass of cold iced tea – lots of good folks sharing! You can also follow along on

Pinterest

, Twitter or

Instagram

.
If you'd like to receive an email each time a new blog post goes live it's EASY to
Subscribe to our blog!
Save