by Texas Homesteader ~
Last year RancherMan & I decided that housing our free-range hens in the coop of our 1880's barn just wasn't protecting them.  Oh they were safe in the coop overnight, but when we let them out to free range each morning, predators were taking the entire flock time & time again.  We needed a modified free-range setup.
So we decided we'd amend our garden to include the chickens.  But our fenced garden offered some layout challenges.
I recently wrote a piece for Mother Earth News, come see how we were able to successfully incorporate the chickens into our garden area.  We have been able to protect the chickens from predators as well as the garden from the chickens.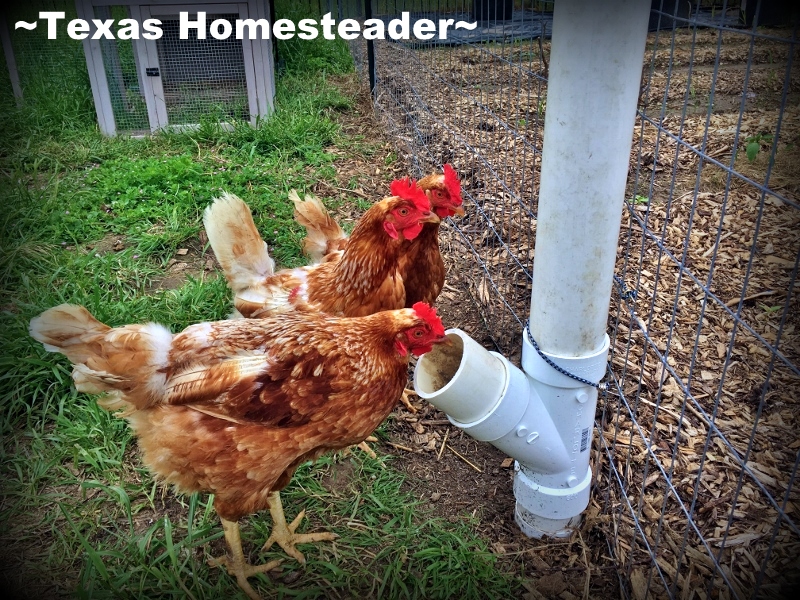 Save
Save