by Texas Homesteader
We decided one year it was time to get our feet wet raising chickens. We'd never raised chickens before so we bought our Ideal 236 chickens as day-old chicks in the spring. One was a banded female but we were just hoping the other two were female.
Another chicken-shopper at the feed store told us that although not 100% accurate, you could hold the chick upside down and if they struggled with their legs to upright themselves they had a higher probability of being a rooster. But if they were relatively still they had a higher probability of being a hen.
Using their advice, whether or not an old wives tale, we picked up three of the cute fuzzy yellow chicks.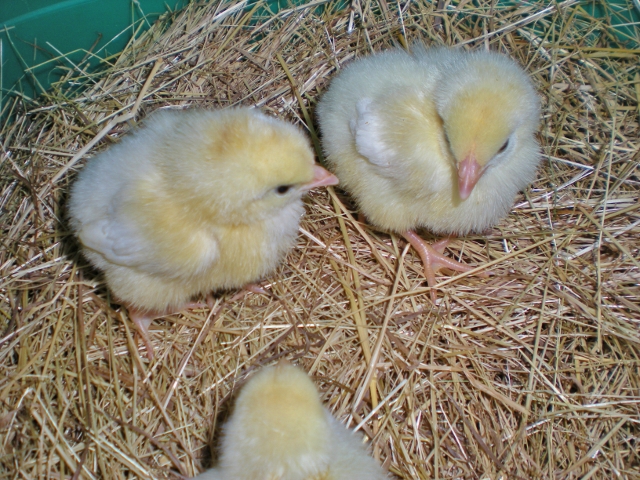 Laying Eggs @ 21 Weeks
As they grew and their feathers came in, the chicks gradually turned from fuzzy yellow to white. Then at 21 weeks they finally started to lay eggs. WOO-HOO!!
Oh yes, those beautiful brown orbs we had been waiting for! We had seen no indication that any of the Ideals were roosters so we were hopeful that they were all hens.
They apparently enjoy sharing a nesting box since for about a week we picked up 1-2 brown eggs per day out of the same nesting box. Awwww… sharing. LOL.
Then came the day when we found two nesting boxes were being used & there was a white egg in the newly-used box. Hummm….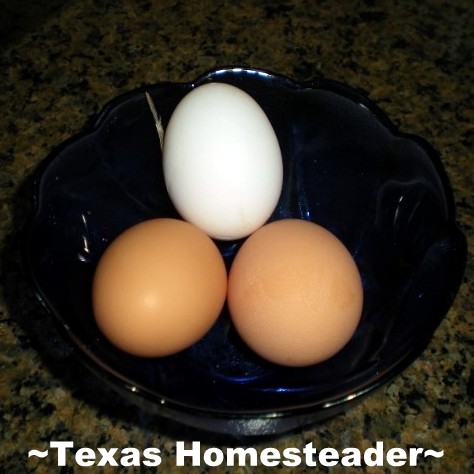 How Do You Know What Color Egg They Lay?
I sent out a question to our Facebook Page followers. One reader came back with the question "what color are their lobes"?
WHAT?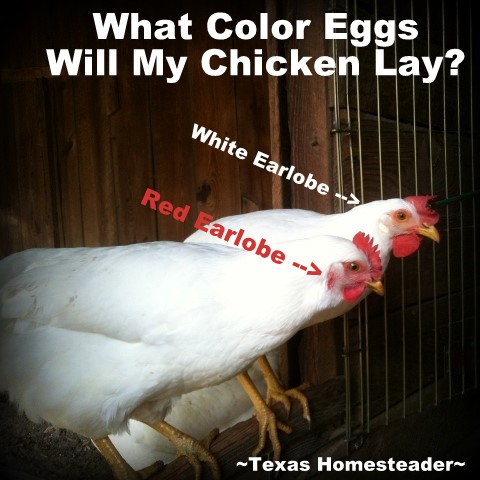 I had read that the color of their ear lobes would show what color their eggs would be. But like so much that you read online sometimes I wondered if this too was just a wives tale, unproven theory or just plain made up.
Besides I'd never even considered a chicken as having ear lobes before!
So curious I went out to look. And sure enough, two of the girls have red lobes and one has white.
So at last we know who is laying the white egg. Guess it's not an old wives tale after all!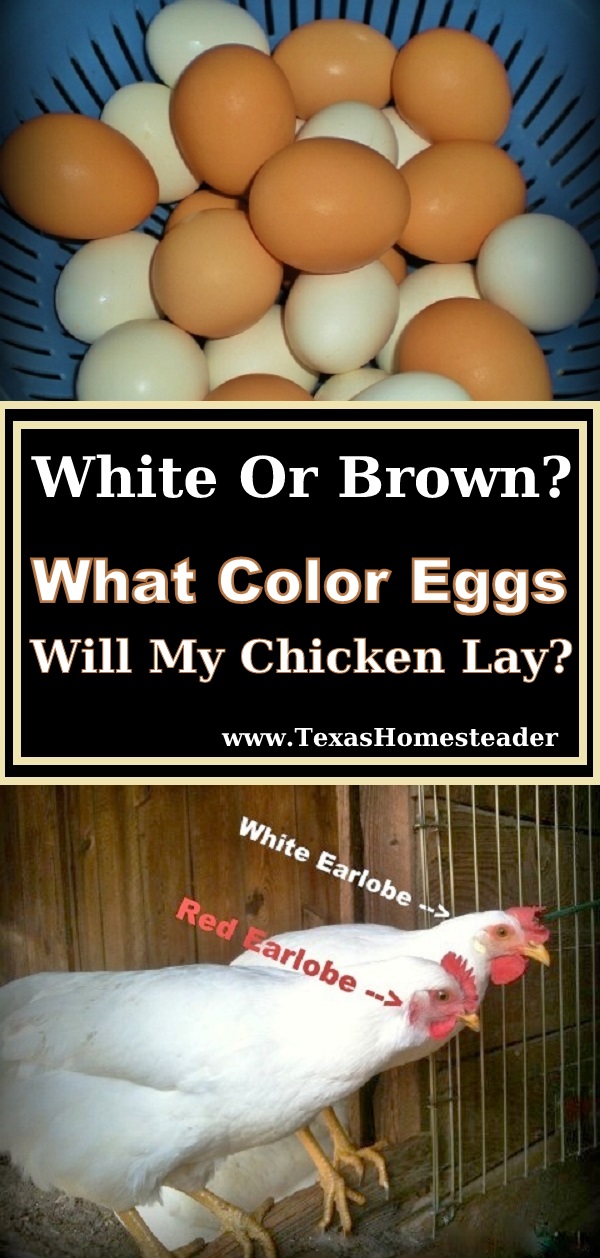 I imagine this isn't true 100% of the time. I mean, what about Easter Egger chickens & such?
I've heard other chicken raisers say such things as: "Chickens that lay green eggs usually have subtle hints of green on their legs"
But I know with mine, the ear lobe color certainly proved true to find out who was laying which colored eggs and solved the hen-house mystery for me.
~TxH~
Chicken-Care Posts


C'mon by & sit a spell! Come hang out at our Facebook Page. It's like sitting in a front porch rocker with a glass of cold iced tea – lots of good folks sharing! You can also follow along on Pinterest, Twitter or Instagram.
If you'd like to receive an email each time a new blog post goes live it's EASY to
Subscribe to our blog!