by Texas Homesteader
Back in April we bought day-old straight-run chicks. Three Black Minorcas for their larger body frames and three Ideal 236 for their larger egg-laying abilities. After the chicks grew their feathers we put them in a mobile chicken tractor and moved them to fresh grass every day. The chicks grew & grew!
When they outgrew the chicken tractor we moved them into the chicken coop in our 1880's barn. We let them out each morning to free range and locked them securely back in the barn each night.
The baby chicks now looked like grown chickens and Interestingly enough the Black Minorca roosters have different colored cheek patches. We anticipated they would have large white patches and one of them does, but the other on has large red patches on his cheeks instead.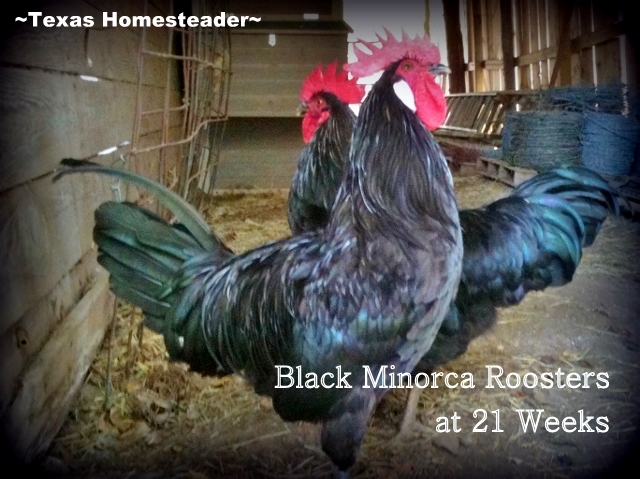 The Ideal 236 chicks were fuzzy yellow balls of fluff when they were just a few days old, but their feathers grew in white.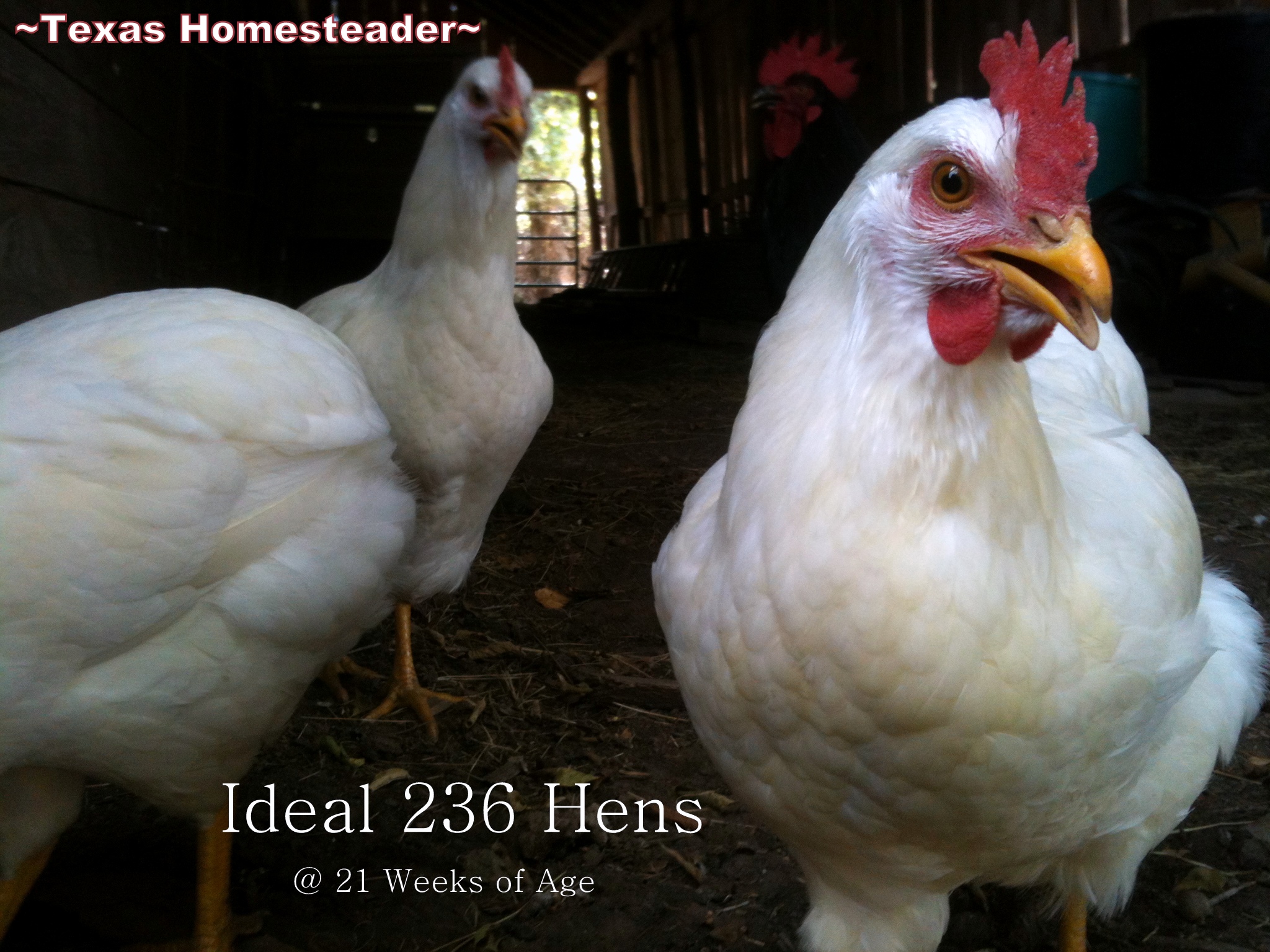 Chickens: Nature's Organic Pest Control
We've gotten immense pleasure from having these chickens on the ranch. They hang out primarily in the barn pasture and have severely reduced the grasshopper load there even though we have massive grasshopper problems everywhere else. Also the cows that are confined from time to time in the barn pasture are not tormented with very many flies, as the chickens scratch through the manure piles each day making it impossible for the fly's eggs to hatch.
Even if one does hatch the larva doesn't escape the chicken's eye very long. Now that's what I call organic pest control. 🙂 But of course the thing we've been waiting for is that first free-range egg. Well folks, as of today we will wait no more!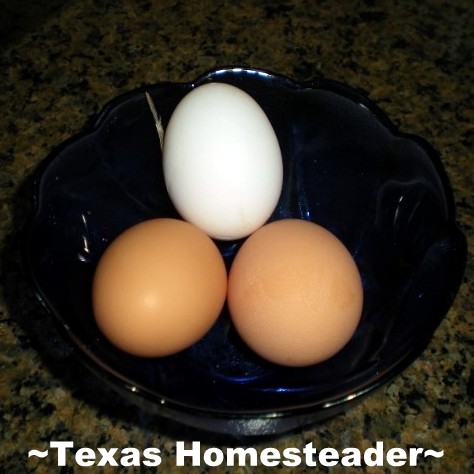 Trick To Get Hens To Lay In Nesting Boxes
We read that if you put a golf ball in their nesting boxes they will get the idea and lay their eggs in the boxes. It may be an old wives tale and they may have laid their eggs in the nesting boxes anyway, but hey, they can still play a few rounds if they get bored… 🙂
Finally we see the sight we've been waiting for – at exactly 21 weeks of age the chickens are laying! I've never even eaten a home-grown or free range egg before. I was told the difference due to their healthy & varied natural diet would make for deep orange yolks along with a definite difference in taste from a store-bought egg and boy were they right! Look at that vibrant color!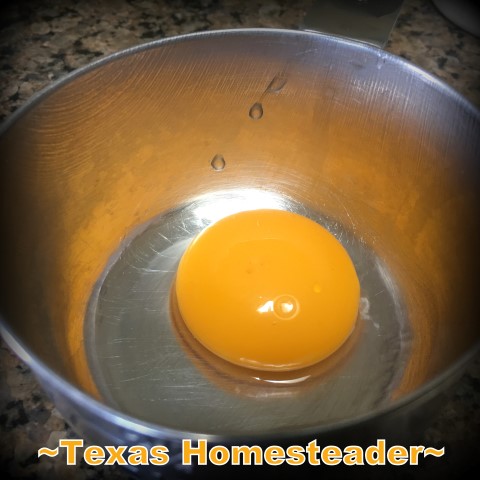 Sooooo let me get this straight: We have these chickens and they eat the bugs, reduce the fly population on our cattle AND they provide these amazing eggs? Wow, what a winner!
~TxH~
Chicken-Care Posts


C'mon by & sit a spell! Come hang out at our Facebook Page. It's like sitting in a front porch rocker with a glass of cold iced tea – lots of good folks sharing! You can also follow along on Pinterest, Twitter or Instagram.
If you'd like to receive an email each time a new blog post goes live it's EASY to Subscribe to our blog!