by Texas Homesteader ~
Years ago I started exploring a more eco-friendly way wrap gifts. You know, one where we could still enjoy the festivity and fun colors but could also be easier on the environment (and our budget!)
Every household is different but here's what we do. It works beautifully for us.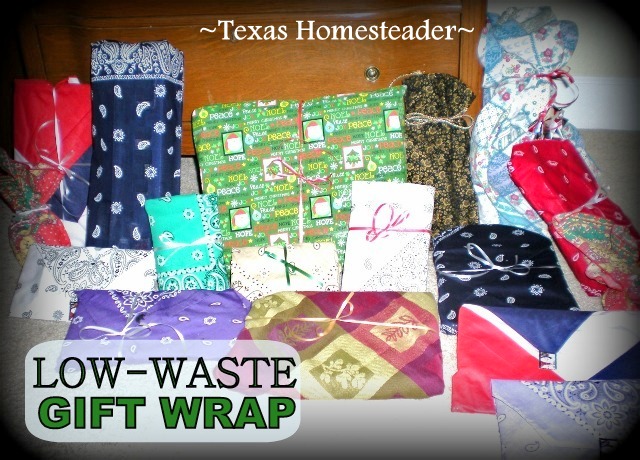 (Note: Some links in this post will take you to other related articles for further information. But links preceded with * are affiliate links. If you click and buy something I could receive a tiny commission.)
If you don't already have it, you can totally *Try Amazon Prime For FREE for 30 days. Then place your order & get your free shipping, etc. Keep prime for 30 days FOR FREE & try it out – streaming movies, music, free shipping – the whole 9 yards! If you don't want to continue you can cancel within 30 days and pay nothing for the Amazon Prime membership trial run.
One year when our children were younger I was shocked when I noticed the two huge 32-gallon trash bags that were needed to discard all that trash.
I was further shocked when I realized there were multiple mammoth-sized trash bags behind each & every house in our neighborhood as well.
Wow.
Such a short time under the tree and then in a flash – it was trash!
I started looking for better ways to wrap our gift. It even saves us money – I haven't purchased actual Christmas wrapping paper in more years than I can count!
Fabric Wrapping Using Bandanas
The first thing I did was purchase about twenty colorful large-size bandanas. These are great for smaller gifts. I'd add a curled ribbon or yarn instead of disposable bows for a festive finish.
*Bandanas are cheap, but most of mine came from thrift stores or garage sales for just pennies!
My family knows that I consider these our perpetually reusable gift wrappings. They happily return the wrappings after their gift is opened.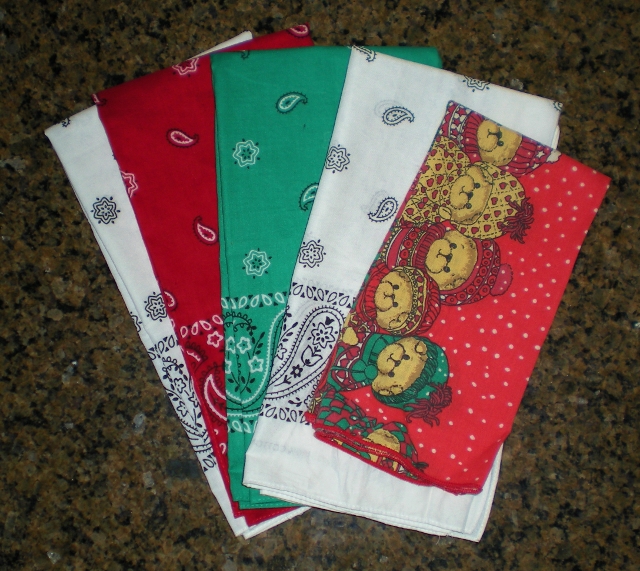 The combinations of the different colorful fabrics makes for a beautiful & festive sight under our tree.
After Christmas they are all simply folded and placed in my box of wrappings & stored in the attic until next year.
Furoshiki Wrapping With Cloth
A few years back I discovered Furoshiki Wrapping With Cloth. I love this style of wrapping the most.
Furoshiki is similar to bandana giftwrapping above but relies on folds and ties to decoratively wrap the gift, so no ribbons or bows are even necessary.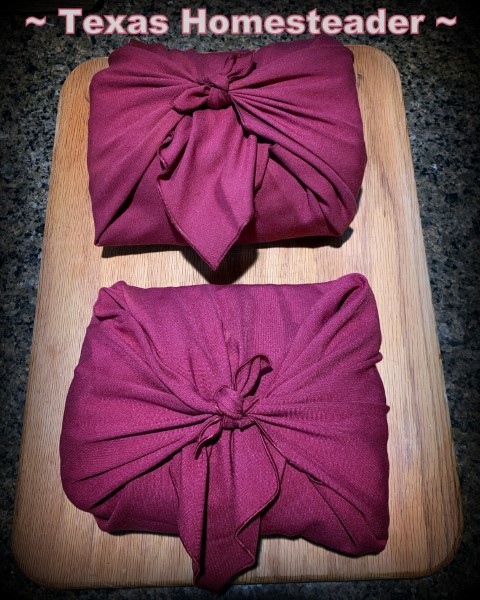 You can *Buy Furoshiki Cloth but I often use my red or green cloth napkins for these gifts.
After unwrapping the gifts on Christmas Day I simply toss the napkins in the laundry and they continue during their double-duty as cloth napkins for the rest of the year.
Nothing to buy, nothing to store. #UseWhatchaGot
Santa Sacks For Larger Gifts
Oftentimes the grandbabies' gifts are a bit large for small wrappings. So we use these roomy "*Santa Sacks" for their gifts.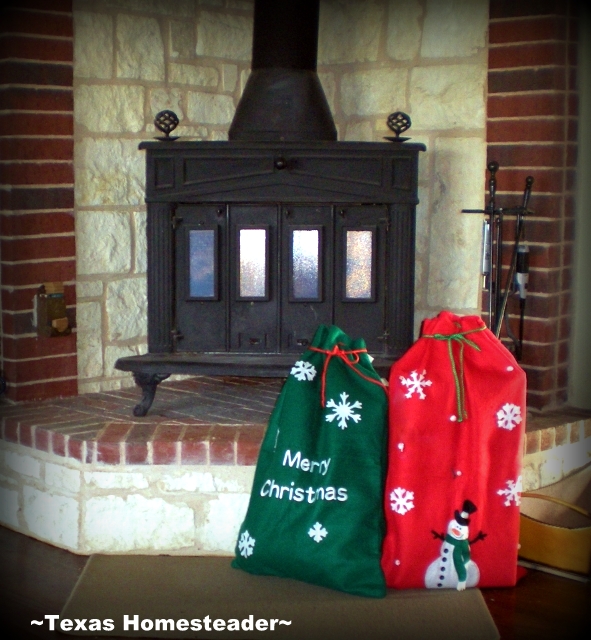 Christmas-Themed Fabric or Tablecloths
I've also used printed Christmas fabric or small holiday-themed tablecloths for larger gifts.
They were all purchased very inexpensively, often at clearance sales AFTER Christmas.
Low-Waste Gift Tags Using Old Christmas Cards
I use the fronts of last years' Christmas cards for gift tags, just cut out a shape with pinking shears or other decorative-edge scissors.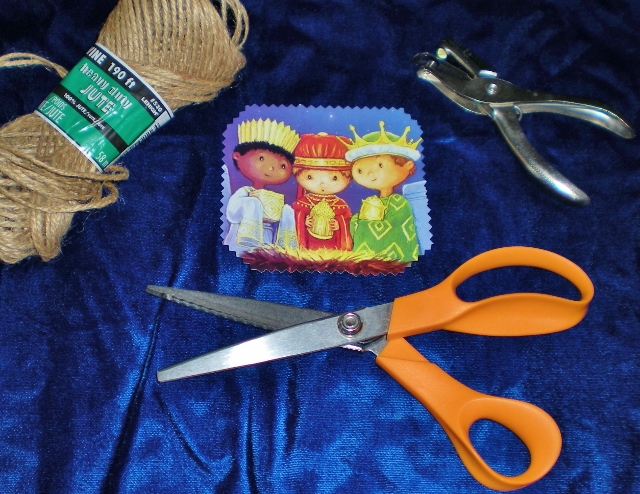 I love that some of the super-cute cards can be enjoyed two years in a row this way!
Experience Gifts Require No Disposable Wrapping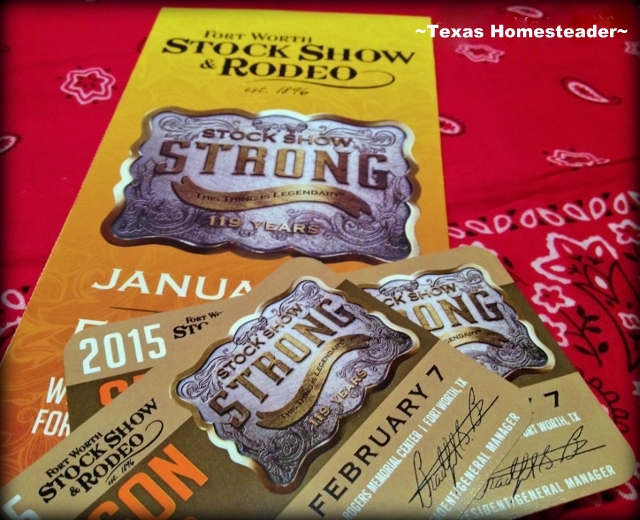 Of course there is another gifting option that can be incorporated as well – Experience Gifts!
Several years ago our children requested NO toy gifts for our grandchildren. So RancherMan & I opt for experience gifts for them.
It's a wonderful, meaningful way for us to spend fun time with them. And these memories can go with them many years into the future unlike the latest toy soon forgotten.
How fun… for ALL of us!! Here are a few age-appropriate things we've done with them over the years.
Dinner & a Movie
Tickets To A Live Production Play
Drive-Through Animated Christmas Light Display
Warrior Ninja obstacle courses
The Children's Museum
What's your favorite experience gift for pre-teen kids?
Homemade Gifts From The Heart
Of course RancherMan & I often give homemade gifts. We love that we're living our values and these gifts are thoughtfully prepared by us.
In past years we've given homemade canned goods, homemade soaps, hand-crafted hummingbird feeders and more (you can read a more complete post with a list of our homemade gift idea roundup here)
These gifts naturally produce less packaging waste.
Low-Waste Gift Basket Ideas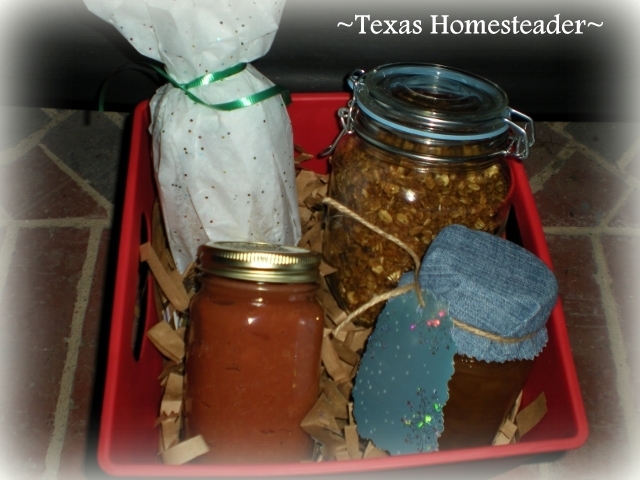 Those homemade goodies are often packaged in a Low-Waste Gift Basket.
We'll let those jars of home-canned goodness be the bulk of the decoration, maybe embellishing with a single piece of sparkly tissue paper, or maybe a ribbon or repurposed fabric lid topper.
The basket is fluffed with repurposed materials we have right here on the Homestead for a lovely rustic look.
What are some of your secrets for reducing excess landfill-bound waste during the holidays?
~TxH~
Other Christmas Posts You Might Like:
Gifts Of Food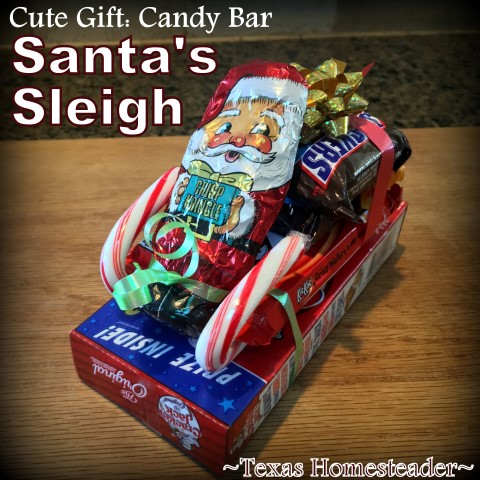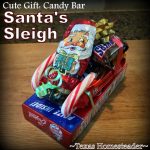 Easy Homemade Gift Ideas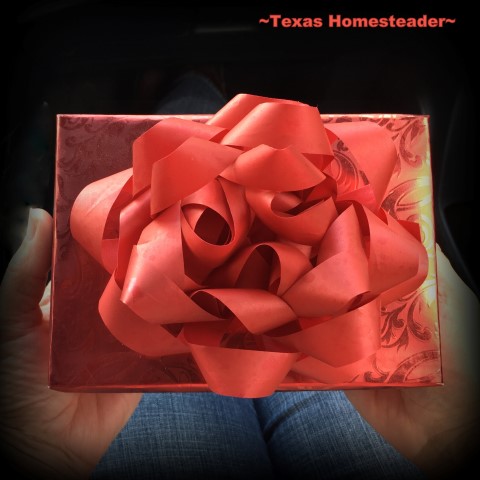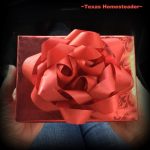 Other Gift Ideas
Low-Waste Gift Wrapping & Presentation
Holiday Cooking Tips
Christmas Season

C'mon by & sit a spell! Come hang out at our Facebook Page. It's like sitting in a front porch rocker with a glass of cold iced tea. There are lots of good folks sharing! And you can also follow along on Pinterest, on Instagram or on Twitter.
If you'd like to receive an email when a new blog post goes live,
subscribe to our Blog!
Save
Save
Save