by Texas Homesteader ~
Repurposing things to new life is one of my superpowers. I'm often able to fill a need (quite nicely) using what I already have at home. And you can too!
I'm sharing a whole list of ideas below. Check it out!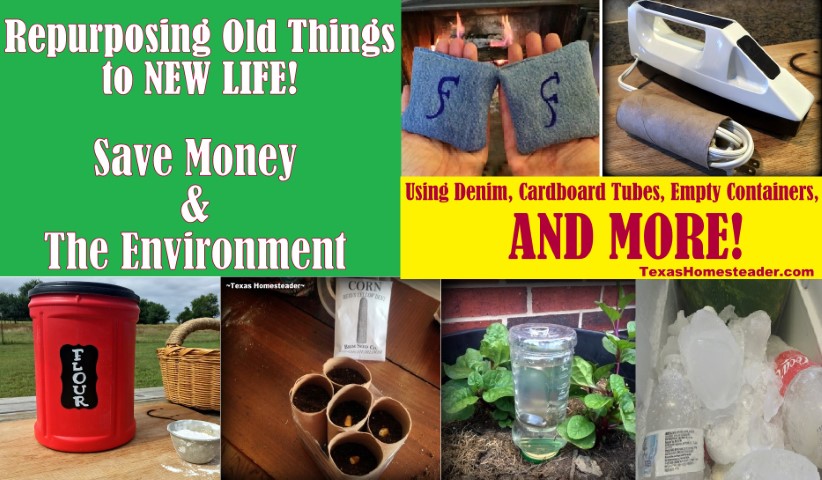 Items No Good For Intended Use Are Good For A Different Use
We had an old hay ring that wasn't very helpful these days for feeding the cattle. Years of use had caused it to be missing some of the top retainer rings.
So we turned it upside down and placed it around the tree. This would allow the cows to poke their heads in & eat the grass close to the tree but not be able to reach the tree itself.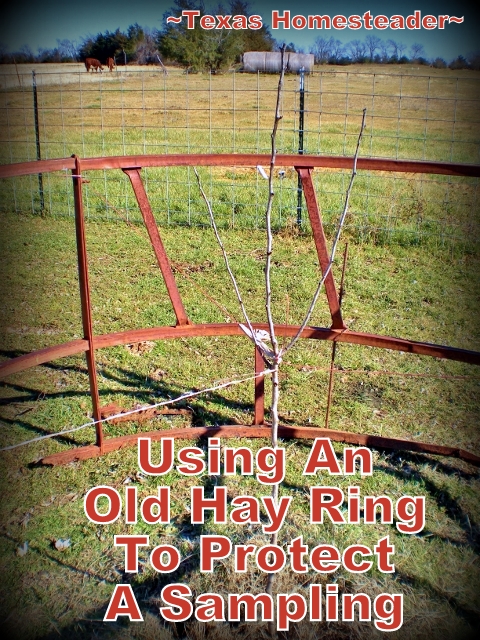 Then I thought about all the times I was able to fill a need here on the Homestead using what I already had here.
Below are a few ideas, the colored links will take you to a post for more detailed information on each one.
Using What You Already Have To Fill A Need
For The Animals
Old 5-gallon buckets to carry feed
Empty 30-gallon protein buckets for Large Chicken Water System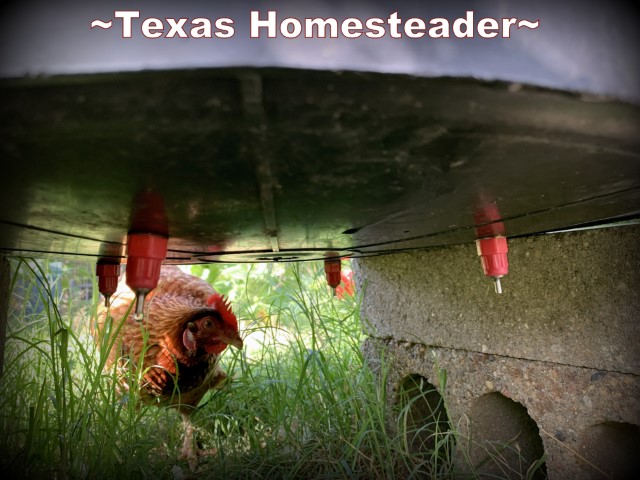 Repurposing For The Garden
30-gallon protein buckets repurposed for Garden Raised Beds
Twigs to prop tender seedlings on windy days
Old galvanized Tub for Rustic Blueberry Planting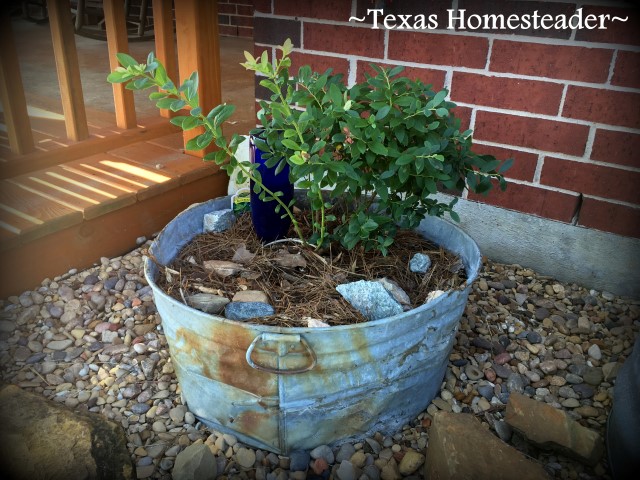 Empty Clay Pots benefit the garden
Coffee cans help with Garden Harvest
Milk Jugs to start seeds easier
Cardboard Tube make free biodegradable pots
Hugelkultur for making your own soil
Trough for Watering Tree during drought
30-Gallon Empty Buckets for holding additional captured rainwater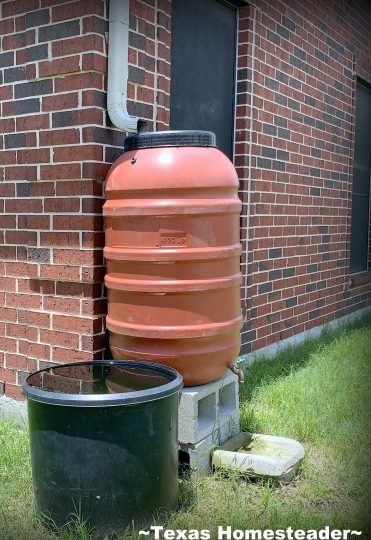 Fallen Leaves for free soil amendment
Indestructible Raised Bed using a small riding lawnmower tire
Old Straw Bales to preserve moisture in the garden
Large-Mouth Plastic Jars for deep-soak watering for potted plants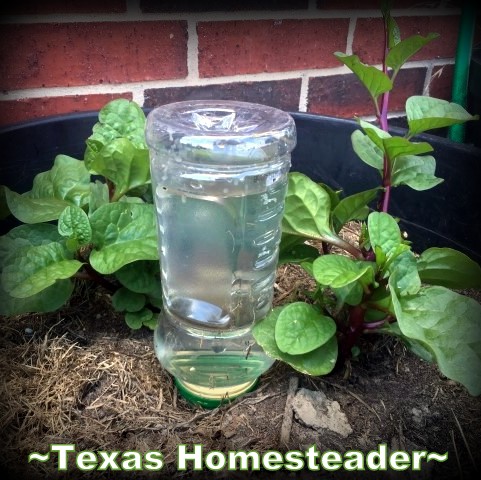 Repurposing Items In The Kitchen
Cardboard Tubes to tame electric cords
Coffee can to Cute Flour Canister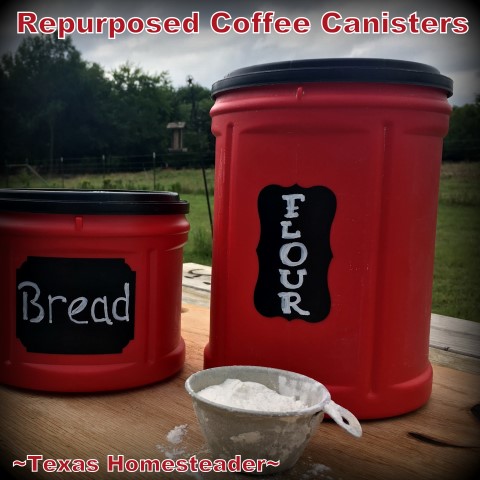 Pretty Gingham Napkins from old tablecloth
Dish Carrier from old denim jeans
Rubber Bands to help open tight jar lids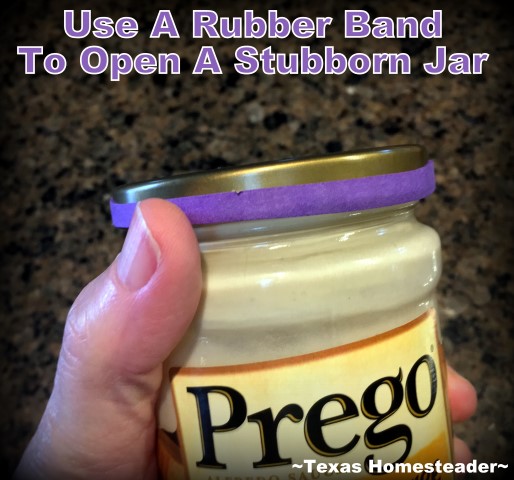 Canning Rings to expand muffin tin capacity
Water Bottles for long-lasting cooler ice
Old Clean Sock Bands for keeping food packages closed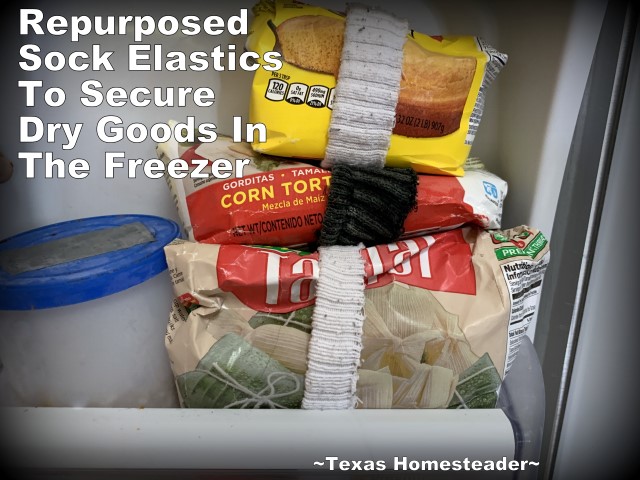 Salt spout for mason jar Pourable Sugar Jar
Parmesan cheese container for free Mason Jar Flip-Top Lid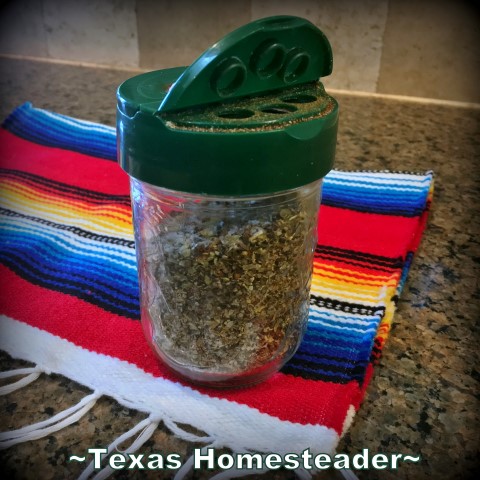 Milk crates for secure Mason Jar Storage
Repurposing For Décor
Cute Throw Pillow using a flannel shirt
Romantic Porch Lantern from flip-top jar
Reclaimed wood Photo Wall Feature
Reclaimed barn Rustic Wood Headboard
Old blue jeans into Cute Denim Baskets
Other Repurposing Ideas
Heavy woven commercial plastic bag for Tractor Canopy
Repurposed denim Pocket Warmers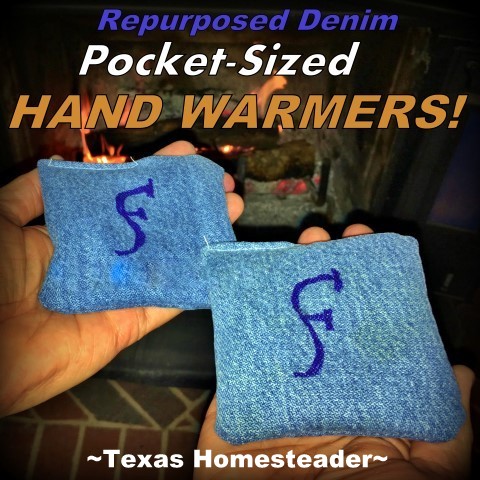 Old candles into Pinecone Fire Starters
Sock bands for Ponytail Hair Elastic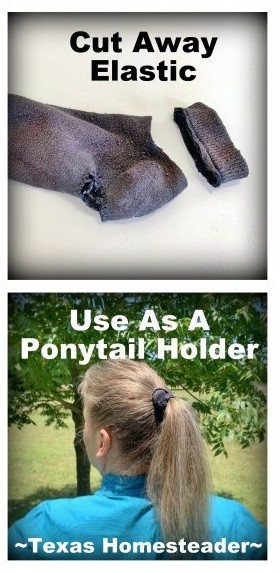 Cardboard strips for Protecting Stored Boots
Yogurt jars for Beeswax Candles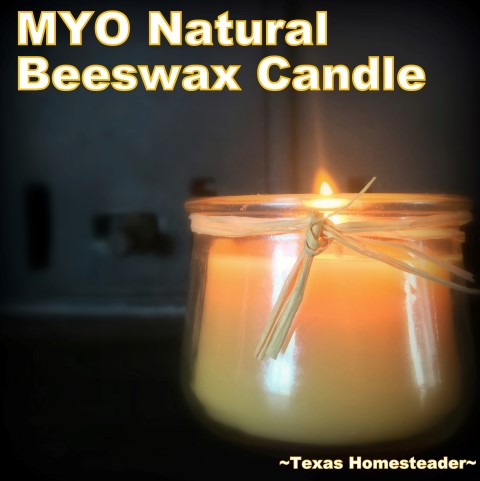 Paintbrush in a pinch using Clothespin & Scrap Cotton
Cute Gift Box using an old greeting card
Repurposed mint container for Safer Straight Pin Storage
Mesh Bags for cleaning
Oversize pill compartment container for Travel Bag Organization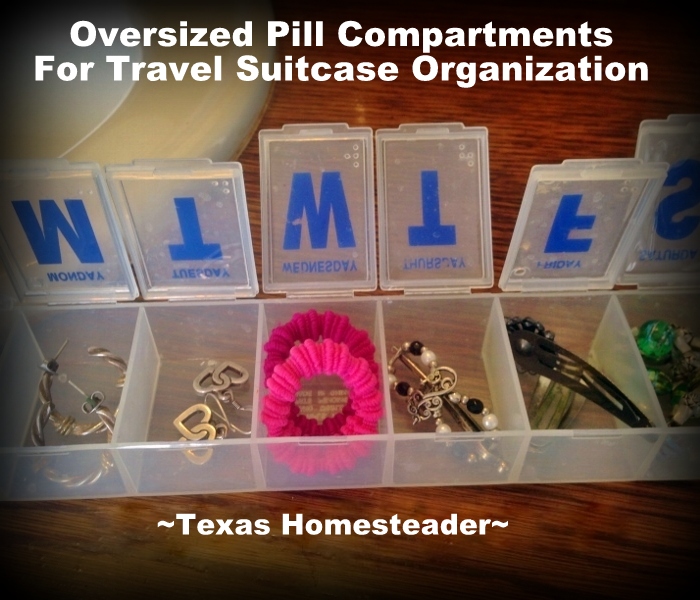 Cardboard Egg Carton Fire Starters
Old socks into Cute Fingerless Gloves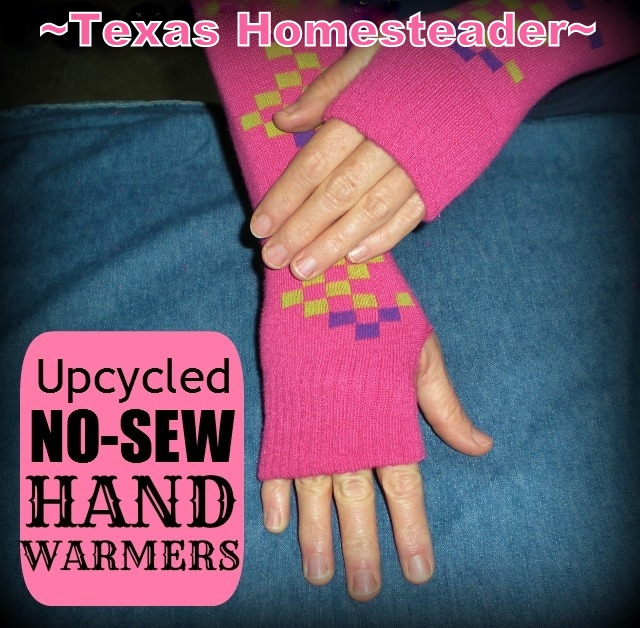 Sentimental Window valance using Grandma's Vintage Dresser Scarf
Old barbed wire into rustic Wall Cross Decorations
Repurposing Saves Money (and the environment!)
Repurposing items to another use is not only good for the environment but good for the budget as well.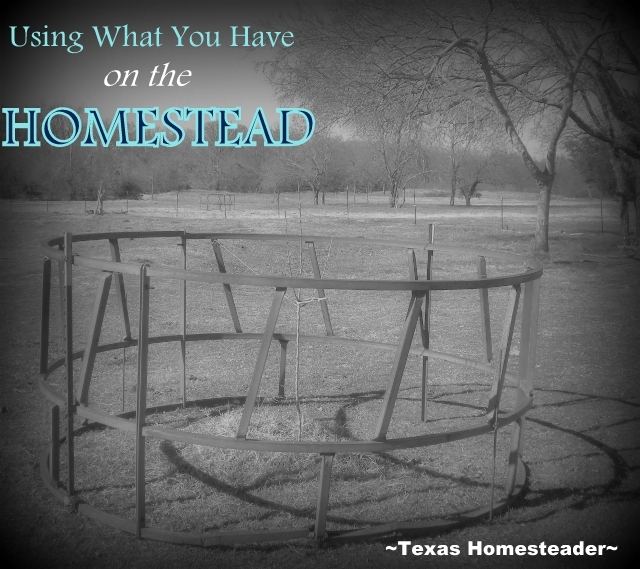 ~TxH~
Other 'Use Whatcha Got' Ideas


C'mon by & sit a spell! Come hang out at our Facebook Page . It's like sitting in a front porch rocker with a glass of cold iced tea. There are lots of good folks sharing! And you can also follow along on Pinterest, Twitter or Instagram
If you'd like to receive an email when a new blog post goes live,
subscribe to our Blog!