by Texas Homesteader ~
How can we save our newly-planted tree during yet another drought? Ugh. RancherMan & I often do some light traveling during the summer months.
We had a road trip planned & we'd be away from the homestead for almost two weeks. I'm worried about the small pear tree RancherMan bought me this past spring. How and I going to keep it alive in my absence with this weather?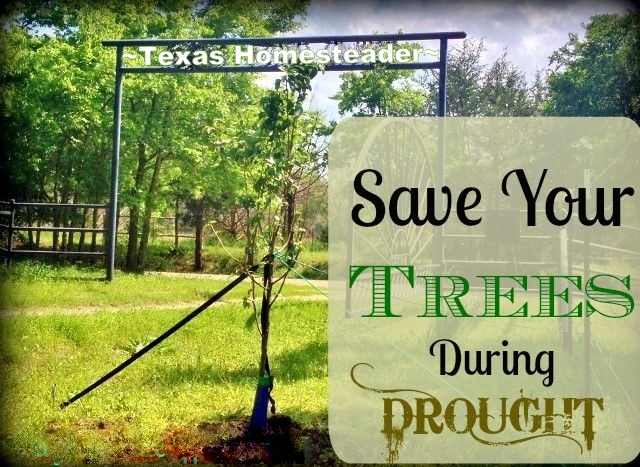 Mother Nature has dealt us yet another hard blow. Drought has once again returned to our part of NE Texas.
No rain had fallen on our Homestead in over a month. The grass was brown & crunchy, leaves were dropping from the trees and even mature established drought-resistant plants like my rosemary were fading fast.
I was doing all I could to squeak them by, but Mother Nature was certainly not lending a helping hand at all!
Botanical Hole Of Death
You see, when we decided to build we apparently planted our house right in the botanical hole of death. Although our pastures grow just fine, getting any plant life to live in either my front or back yard has always been a challenge.
I've lost count of the number of fruit trees, shrubs or flowers that I've planted and babied only to have them succumb. Typically 18 months longevity at the most.
So when RancherMan bought me a pear tree this past spring I opted to NOT plant it in our yard, but down the driveway closer to the front fence where it would stand a fighting chance. After it was planted rains kept it well watered during the wetter spring months.
Drought Conditions… AGAIN!
But then the rain tap turned off and it turned frightfully hot for days on end here in NE Texas.
We endured record-high temps and went through two of our hottest summer months without a drop of rain. Our area had once again slipped into a drought…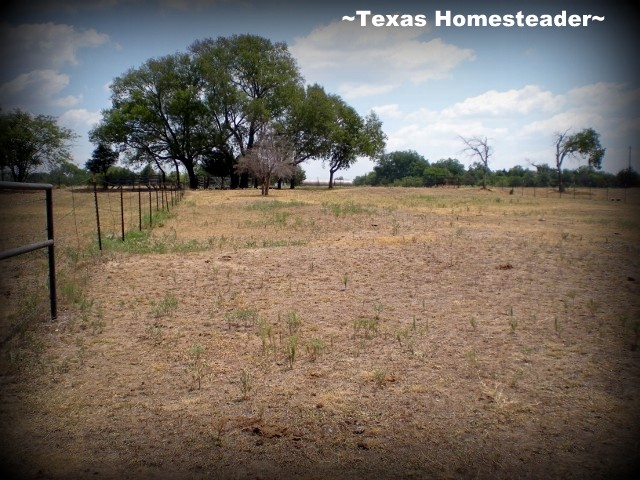 Since I planted the small pear tree sapling down the driveway (in an effort to give it a fighting chance) this small tree is not within range of our water hose. So I'd been attempting to hand water my little pear tree.
While that worked well at first, as the ground dried out more & more any water I poured on it was wicked away like a sponge. So keeping it adequately watered became a challenge.
And now that we're planning to go out of town for a few days I won't be able to water it at all. I can't stand to think about losing this special tree too. What to do??
Slow Watering Idea to Water Trees
RancherMan suggested we take our 100-gallon water trough, set it on the forks of the tractor and then fill it with water.
Then he drove the filled trough to the tree and gently sat it down right next to it. Finally we unscrewed the plug just enough to allow the water to drip slowly.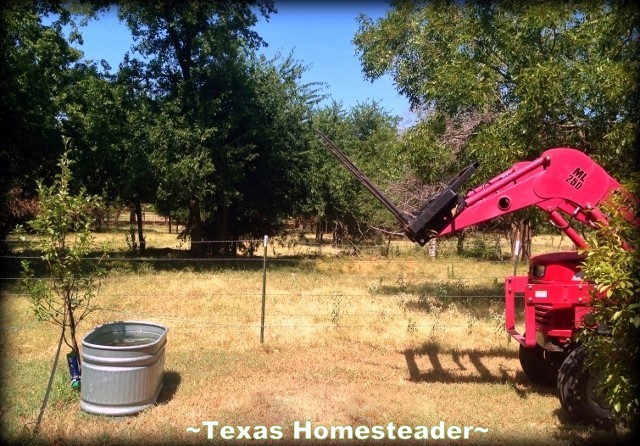 Over the course of the next several days that we were away that slow drip kept the tree watered. And even the hard ground surrounding it finally received moisture as well.
Although it continued being extra hot and dry while we were away, my pear tree remained happily watered. So when we returned home I was delighted to see the pear tree had fared just fine!
We'll continue on with this watering method until the drought breaks to make sure my tiny tree stays healthy. I'll just unscrew the plug to allow it to drip for a few days as needed, then tighten the plug to stop the water for a few days. #UseWhatchaGot!
~TxH~
This post categorized in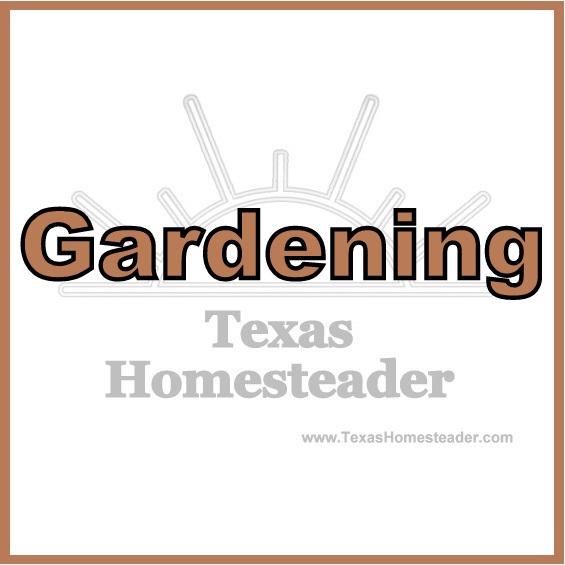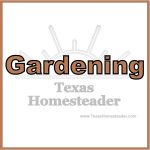 My Favorite Garden Hacks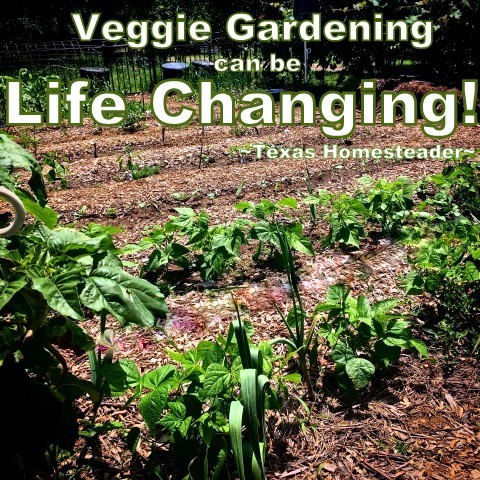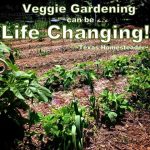 C'mon by & sit a spell! Come hang out at our Facebook Page. It's like sitting in a front porch rocker with a glass of cold iced tea – lots of good folks sharing! You can also follow along on Pinterest, Twitter or Instagram.
If you'd like to receive an email each time a new blog post goes live it's EASY to
Subscribe to our blog!