by Texas Homesteader ~
I bought an Instant Pot last year and I absolutely love it. The first thing I ever made with it was Bone Broth. When I saw how quick & easy it was, I was HOOKED!
So to say I'm enamored with my IP is an understatement. It gets pulled out several times each week. A huge time-saver for me is cooking a whole bag of pinto beans. Come see.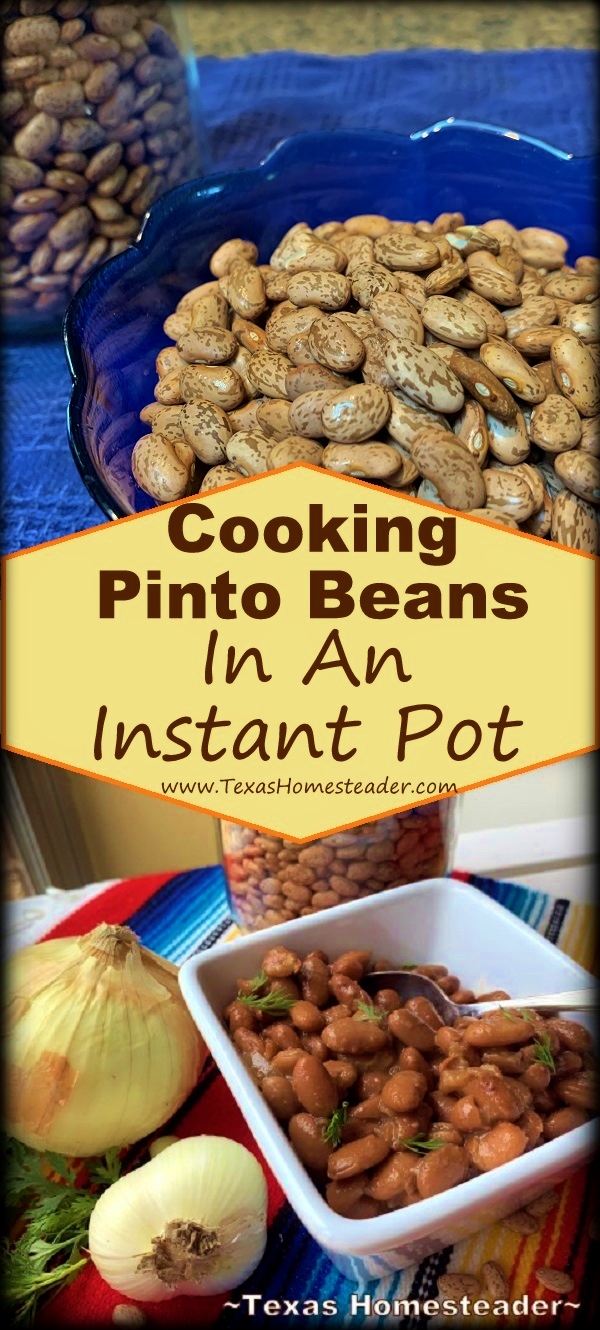 Since getting my Instant Pot I find I'm using it more & more. I've learned to make my Homemade IP Yogurt – even easier than it was using the Stovetop Method.
And I've even learned to make Cheesecake in my Instant Pot!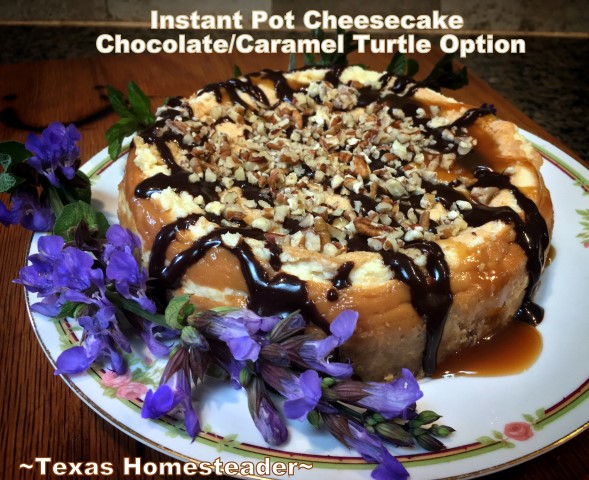 To Pre-Soak or NOT To Pre-Soak?
Now most folks say you don't have to pre-soak your pintos when cooking in a pressure cooker. But I find they always cook better if I do.
So I'll sort the beans that morning, rinse them and then cover them with water, allowing them to soak all day. That way when I go to make my beans for supper it's super easy and lightening fast!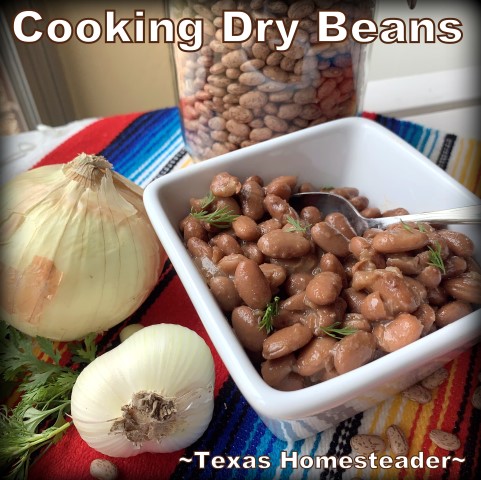 (Note: Some links in this post are for further information from earlier posts I've written. But links preceded with * are affiliate links. If you click them and buy something (almost anything, not just the item noted) I could receive a small purchase. But the price you pay will NOT change. It's an easy way to support this blog without anything coming out of your pocket. So click often! Thank you!)
Cooking Instant Pot Pinto Beans
When it's time to start supper I'll take those soaked beans and strain out the water. Then I bring out my Instant Pot.
NOTE: I bought a 6-quart *Instant Pot Duo and I absolutely love it! If you're on the fence with buying one wondering if it really lives up to the hype – believe me, IT DOES!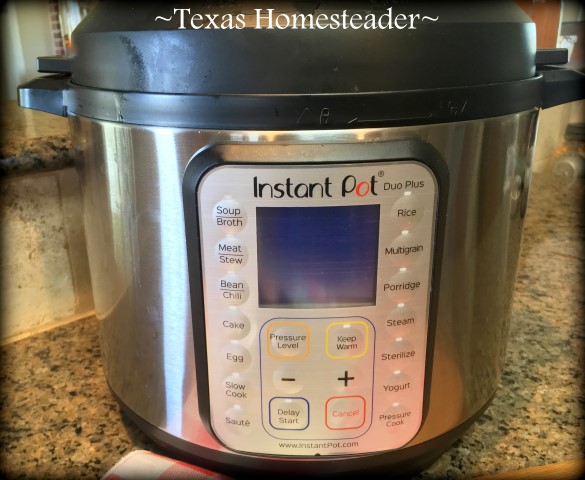 Now I'm ready to cook those Instant Pot pinto beans! Sometimes I'll use the saute feature to cook chopped onions/peppers in a tablespoon or so of Bacon Grease before adding the soaked beans. Sometimes not. It just depends on how much time I have and whether or not I have onions/peppers available.
After a quick rinse for those soaked beans I place them back into my IP inner liner. I top them with water or broth until the water level is about an inch or so over the level of soaked beans.
Since they've already been soaked they won't draw up quite as much cooking liquid as unsoaked beans would. So I really only need about an inch of liquid over the level of beans.
Now I add RancherMan's favorite Pinto Bean Seasoning. He's declared this seasoning is PERFECT for pinto beans. (awwwww RancherMan – you sweet-talkin' man you!)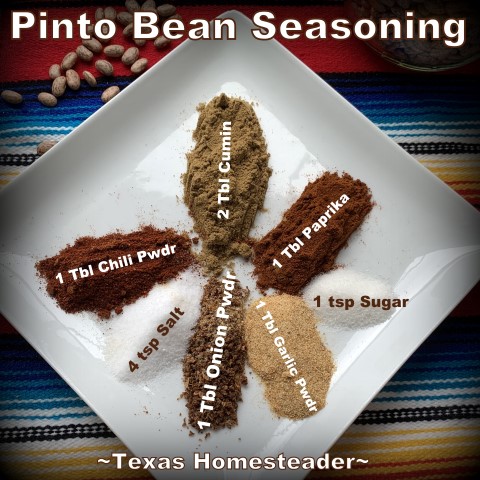 It only takes 3 Tablespoons per pound of dry beans. So I sprinkle in my seasoning and give everything a quick stir.
Then I place the IP lid on top and lock it on. I make sure the lever is on 'SEALING'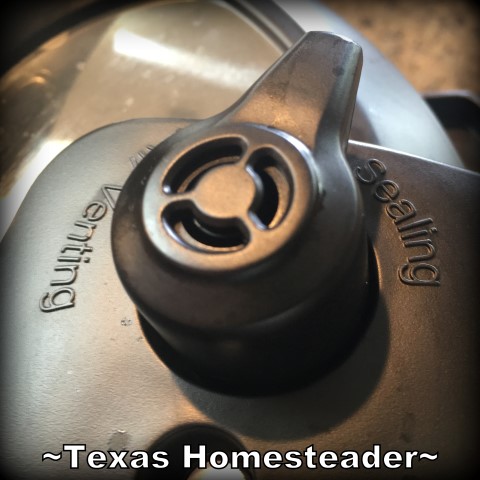 I also make sure the setting is on high pressure and hit the +/- to get to 30 minutes cook time. Then I turn my attention to preparing the rest of our supper while the beans cook without further input from me.
Gotta love it, no??
After the cook time is up I allow a natural release for 10 minutes before releasing the rest of the pressure.
Wow – that was QUICK! Now our beans are ready for us to enjoy.
Cook A Lot – You Won't Be Sorry!
I always cook a whole bag of beans at one time – even a whopping 2-lb bag! The reason is because for the next few days I can Serve Pinto Beans In Different Ways. They're already cooked so serving them is super quick.
So for instance the next day I might take some of the cooked beans, whip up some quick BBQ Sauce & turn them into BBQ beans to go with our grilled-chicken supper plans.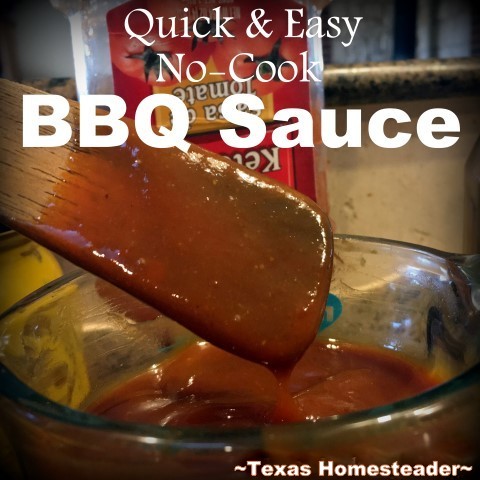 The following day I might take more of the cooked beans and add different seasonings to flavor them into Ranch Style Beans & serve them as a side to go with Homemade Meatloaf.
Or I can use some of my Taco Seasoning to stir into some cooked beans and serve them with a Tex-Mex meal of Pulled-Pork Enchiladas or Carnitas Tacos.
And of course it's a quick meal to enjoy a bowl of the pintos with some homemade Jalapeno Cornbread too. So many serving options with that cheap bag of lowly pintos!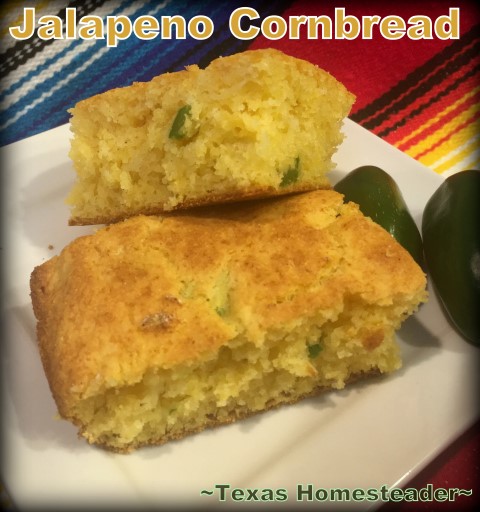 When we've enjoyed those Instant Pot pinto beans in all those different ways I often make up several batches of Leftover-Bean Hummus. We'll spread that homemade hummus on Mix-n-Pour Tortillas for a quick meal or snack.
This to me is the ultimate convenience food meal! And folks, there's never leftover hummus. RancherMan loves it that much.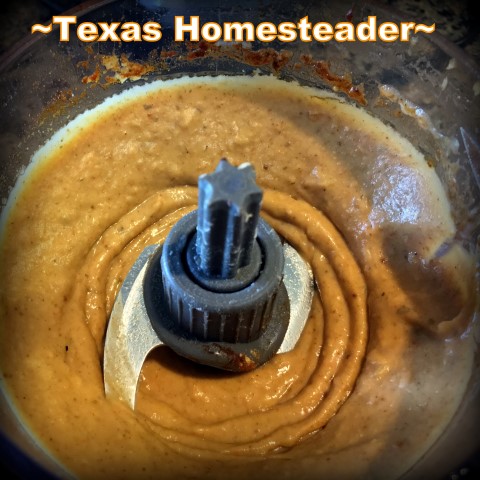 Finally, if there are any cooked beans leftover after this time I'll just package them up & freeze them for another time. They'll be as close as my freezer when we need a healthy bean side dish.
Now you've got to admit that's a whole lot of mileage for a lowly 2-lb bag of beans, y'all! And since I can serve them in so many different ways, our palates never get bored. They're cheap, delicious & healthy.
How is your favorite way to enjoy pinto beans?
~TxH~
Other Instant Pot Recipes:
Other Side Dishes We Love
…and MANY MORE!


C'mon by & sit a spell! Come hang out at our Facebook Page. It's like sitting in a front porch rocker with a glass of cold iced tea. There are lots of good folks sharing!
And you can also follow along on Pinterest, Twitter, Instagram
To receive an email when a new blog post goes live it's EASY to
Subscribe to our blog!
*Amazon affiliate link