by Texas Homesteader ~
Cilantro-Lime Rice is a quick & easy rice dish. A delightful side dish that goes with Tex-Mex meals or meatloaf, chicken, etc
Cilantro Growing In The Garden
While out tending the garden, I spied a few volunteer cilantro plants. I love cilantro and I always allow it to go to seed in the garden.
Although I only use coriander (aka: cilantro seed) occasionally in my cooking, allowing my cilantro to go to seed virtually guarantees that I'll have volunteer cilantro plants in my garden the next spring.
Cilantro has a pretty short growing season. It bolts and seeds at the very first whiff of heat. Here in zone 8 that happens pretty early in the spring.
So when it's growing, I make sure to put fresh cilantro to good use. I love this Cilantro Rice recipe. And it's so easy too!
Preparing To Cook The Rice
Long-grain rice is a pantry staple at our house. It's an inexpensive and flexible ingredient in so many dishes.
But I've learned when making long-grained rice, it's important to rinse it before cooking. This rinses off the excess starch. And it helps your rice to cook up fluffy, instead of a blob of starchy mess. #askmehowiknow.
So before I ever start my recipe, I measure out my rice and put it in a hand-held strainer. I run fresh water through the rice until it runs clear. Once it's rinsed I'll set it aside as I prepare to cook it.
Sauté Aromatics – Garlic & Onion
You can use butter for this step, but in our home Bacon Grease is king! So I add about a tablespoon of bacon grease to the bottom of my pan and turn the heat on to medium. When the grease is melted I add my chopped onion.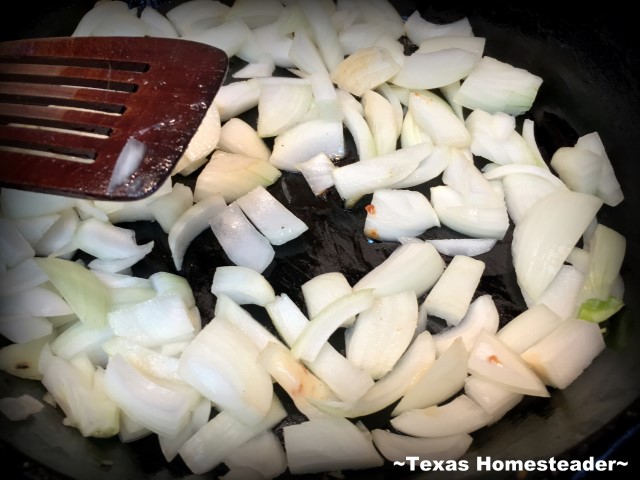 After a couple of minutes I also add my minced garlic and rinsed rice. A few minutes longer and I'm ready to cook my rice.
Cooking Rice – What Works For Me
Now conventional wisdom says to cook long-grain rice you add 1 part rice to 2 parts water or broth & simmer for 20 minutes.
I don't know if it's just me, but every time I follow those standard cooking directions I end up with a clump of mushy, over-cooked, slightly burned-to-the-bottom rice.
Why? I'm not sure. I don't know if it's the power in my stove's gas burners or what. But that's the way it turns out each & every time I try to make rice that way. Does that happen to you too?
If so, here's how I now cook our long-grain rice.
After I add the broth & bring it to a simmer I cover the pot, lower the heat and set my timer for 10 minutes.
After that time I turn the heat off but allow the rice to sit covered for an additional 10 minutes. This steams the rice for the remaining 'cooking' time without danger of scorching it to the bottom.
After that 10 minutes is up I'll remove the lid and inspect my rice. With a fork I'll fluff it up and look for any remaining broth in the bottom of the pan.
If there's remaining broth I'll recover the rice and give it a few minutes more for the rice to soak up the remaining broth before inspecting it again.
Zero-Waste Lime Juice & Zest
In the meantime I'll make my lime juice & zest. I always have a whole lemon and a whole lime in my freezer to use in cooking. (It's my Zero-Waste Citrus Tip, y'all)
So I slice a semi-thawed lime in half & allow it to thaw completely. Then I use a vintage juicer to extract the juice. Finally I zest the lime. Now both juice & zest stand ready for my rice dish.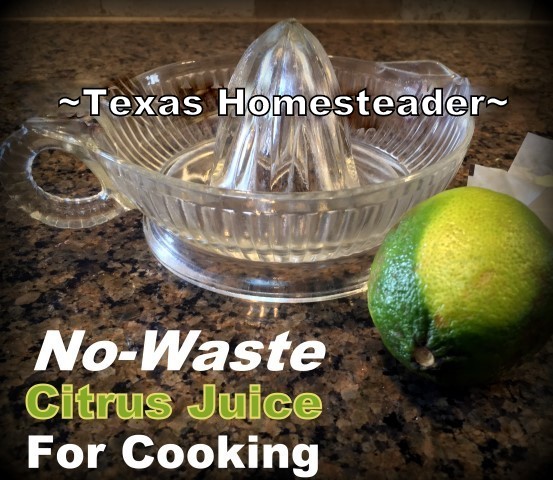 I'll sample a few grains of rice to make sure it's cooked to my liking. Is it firmly soft but not crunchy nor mushy? Yep!
So now I'll add my chopped fresh cilantro, the lime juice and zest and fluff again with a fork. Time to serve!
This cilantro-lime rice is a delightful side for any Mexican-themed meal of course, but we serve it beside anything from Meatloaf to Pot Roast.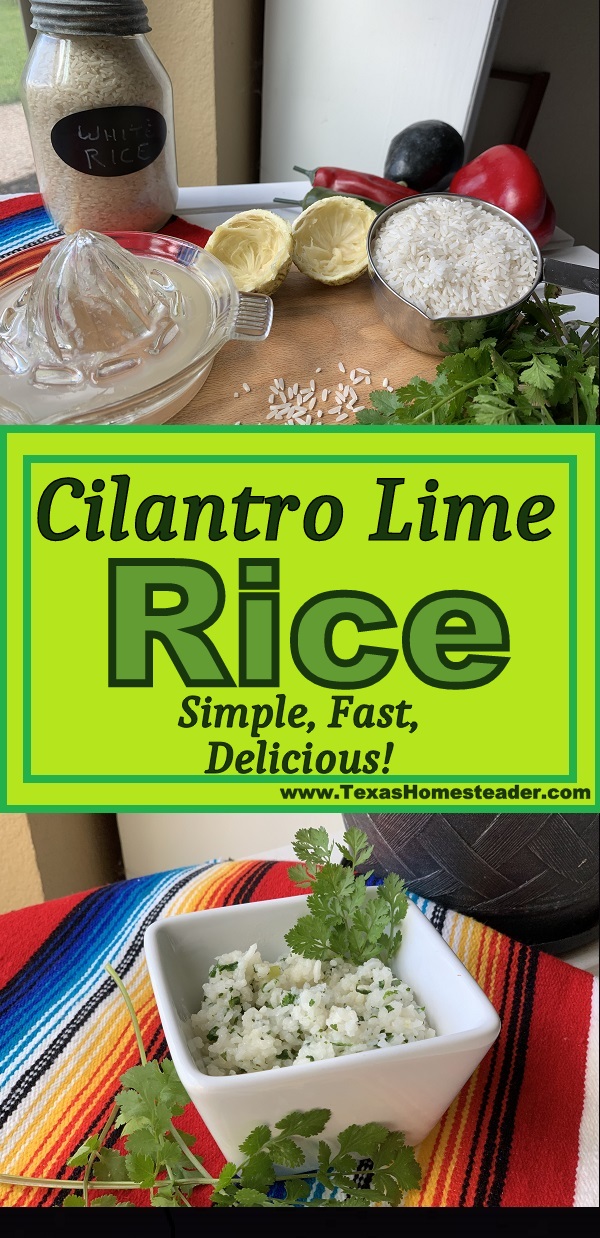 It's so good, and so easy. Plus it assures that I can utilize that fresh cilantro from the garden too.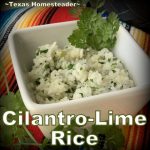 Rice With Fresh Cilantro & Lime
Ingredients
1

cup

rice,

rinsed

2

cups

broth

(mine is unsalted)

1-2

garlic cloves,

minced (or to taste)

1/2

onion,

chopped (about 1/2 cup)

1

Tblsp

butter

(I used bacon grease)

1/2

cup

fresh cilantro,

chopped

1

Tblsp lime juice

Salt to taste

(I use 3/4 tsp)

1

Tblsp

lime zest
Instructions
Rinse rice until water runs clear, then set aside.

Into pan add a Tablespoon of butter or bacon grease and the chopped onion. Sauté for 2-3 minutes, then add minced garlic & rinsed, drained rice. Sauté one minute more

Pour in 2 cups broth and bring to a boil. Simmer for 10 minutes, then turn heat off and leave pan covered 10-12 additional minutes. (Sample the rice for texture - it may need a couple more minutes of steaming. If not, proceed to next step.)

Stir in chopped cilantro, lime juice & zest. Fluff with fork and serve.
~TxH~
This post categorized in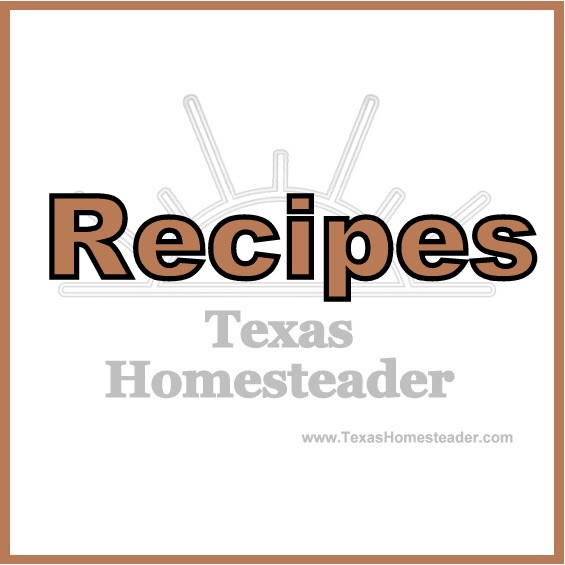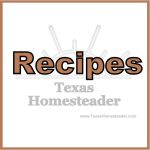 Other Side Dishes We Love

Rice
Beans
Vegetables
Other
…and MANY MORE!


C'mon by & sit a spell! Come hang out at our Facebook Page. It's like sitting in a front porch rocker with a glass of cold iced tea. There are lots of good folks sharing!
And you can also follow along on Pinterest, Twitter, Instagram
To receive an email when a new blog post goes live it's EASY to
Subscribe to our blog!