by Texas Homesteader ~
A can of salmon can help you to get supper on the table fast. Just make salmon patties. They're crispy on the outside and fork tender on the inside. Using an air fryer means you can omit all that fat in the frying!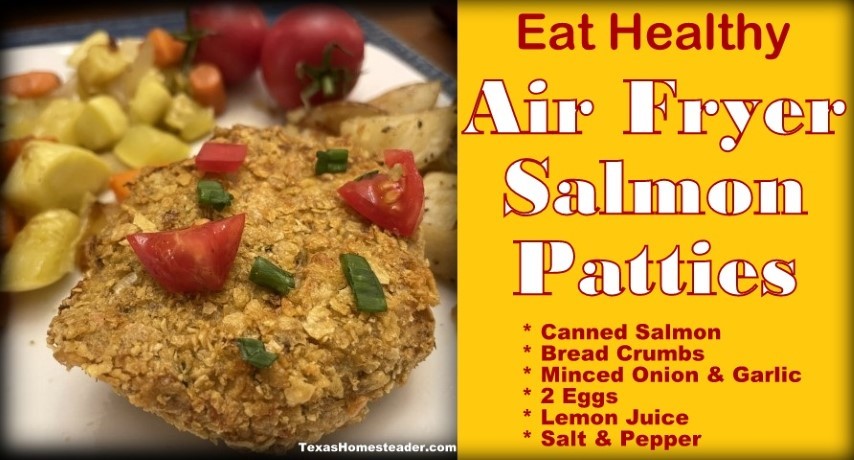 What Are Salmon Patties?
Salmon patties are simply a mixture of salmon, onions, bread crumbs, etc. mixed together. That mixture is then pressed into individual patties and fried until crispy.
I like to add an additional crispy coating when frying. RancherMan loves that extra crispy texture.
Then the patties are lightly fried until crispy on the outside and soft on the inside.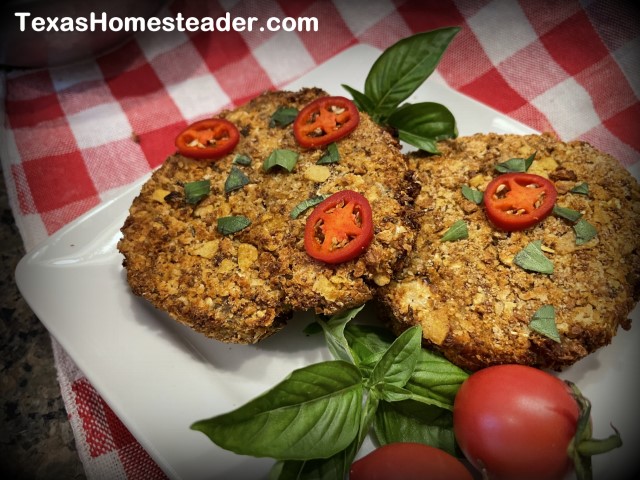 (Note: Some links in this post will take you to other related articles for further information. But links preceded with * are affiliate links. If you click and buy something I could receive a tiny commission.)
Salmon Patty Ingredients
There are only a few ingredients in my salmon patties, just mix all ingredients together:
When it's all mixed, flatten into 5 patties and fry them until the crust is crispy. You can fry them in a skillet or an air fryer. Your choice! (But I much prefer the air fryer)
Using these few ingredients I can turn an ordinary can of salmon into a healthy & delicious meal fast!
What Can I use instead of Bread Crumbs In Salmon Patties?
I don't often have Homemade Bread Crumbs since I seldom allow any of my Homemade Bread to get stale. It's typically enjoyed while it's fresh.
So what do I use in the place of breadcrumbs for my salmon patties?
Quick Oats
I always have oats since RancherMan's a huge fan of my Homemade Pumpkin Granola.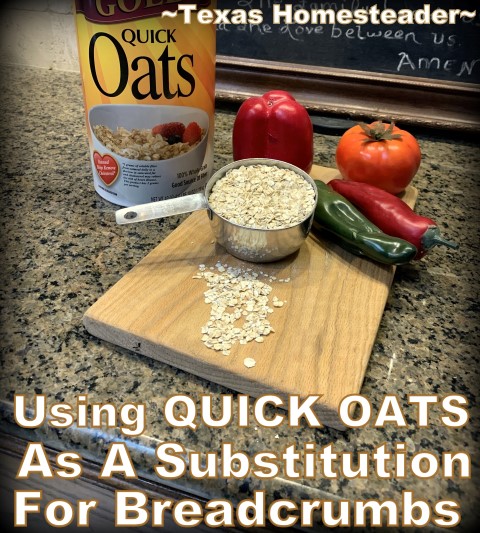 So if I'm needing bread crumbs for these salmon patties I substitute it with quick cooking oats.
What To Use For A Crispy Fried Crust?
Using quick oats in place of breadcrumbs in the patty mixture works beautifully. But I don't like to use it for a crunchy outside coating. Oats as a crust just doesn't seem to crisp up enough for our liking.
So when adding a crispy outside coating I'll substitute crushed cornflakes in place of breadcrumbs. The crushed cornflakes make the crust extra crunchy. A favorite for RancherMan!
How Long Does It Take To Cook Salmon Patties?
According to the USDA, salmon is fully cooked when it reaches a temperature 145ºF, although I'm pretty sure it's already been cooked in the canning process.
But using the air fryer I cook my salmon patties in 15 minutes, flipping them only once. I use an *Instant Read Thermometer to check the internal temperatures reached.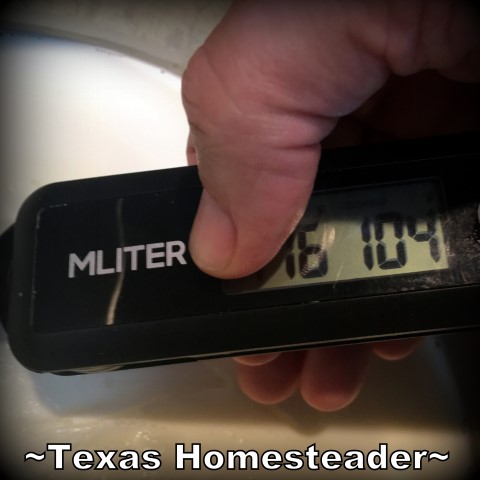 I just want the interior temperature to reach 145ºF and my crust to be nice and crunchy and lightly brown.
What Do You Serve With Salmon Patties?
Wondering what goes with salmon patties? Here are a few of our favorites: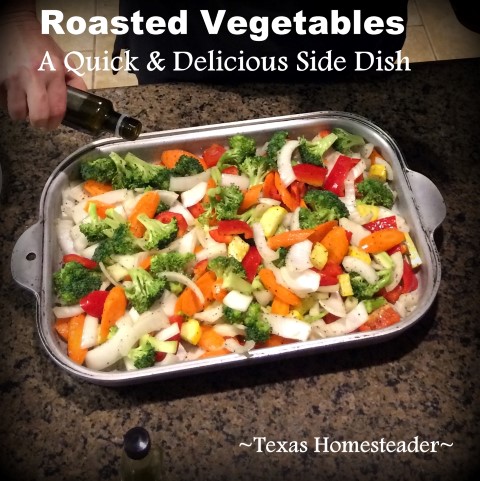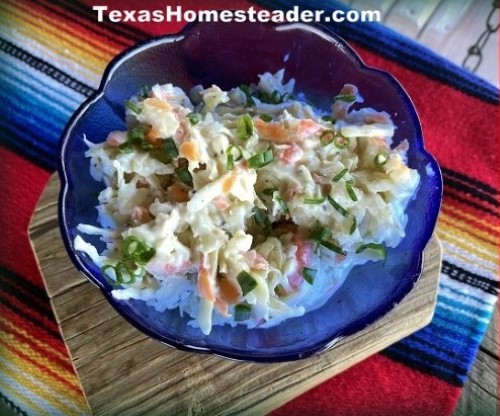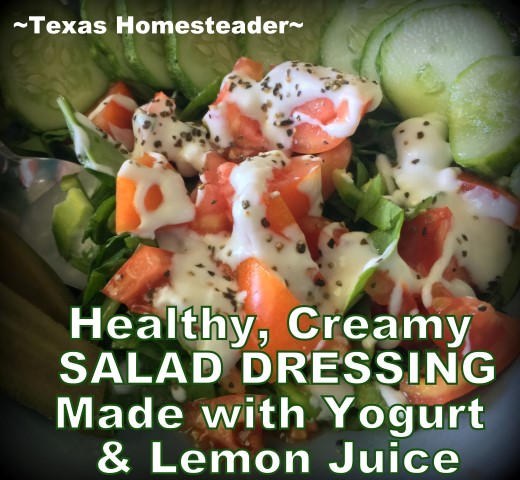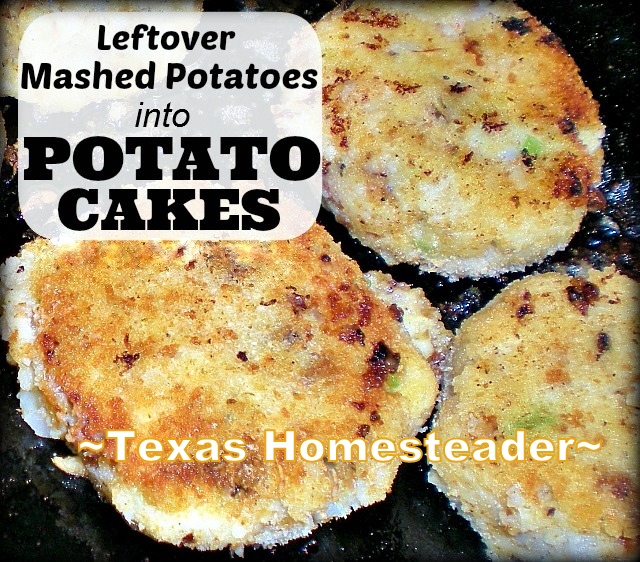 Salmon Patties For A Healthy Meal FAST!
So if you have a can of salmon in your pantry, why not whip up some salmon patties for your family tonight?
It's fast, easy and using the air fryer it's healthy too!
Did you make these Salmon Patties? Please rate the recipe in your comment below!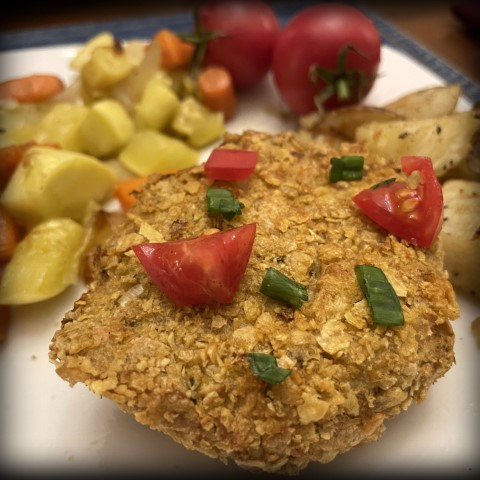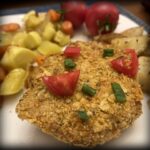 Healthy Air Fryer Salmon Patties
These salmon patties are crispy on the outside, fork-tender on the inside and made healthier using the air fryer. Enjoy salmon patties without all the fat of being pan fried in oil. #TexasHomesteader
Ingredients
Ingredients
1

14.75-oz can

salmon (drained well, skin and bones removed)

2

large

eggs

3/4

cup

breadcrumbs

(I often substitute quick oats)

1

teaspoon

lemon juice

1/3

cup

minced onion

1

clove

garlic,

minced or pressed

salt & pepper to taste

I add ½ teaspoon each
Optional Crumb Coating:
1/3

cup

Additional breadcrumbs to coat – OPTIONAL

(I use crushed cornflakes)
Instructions
Place well-drained salmon in a medium bowl and remove skin and bones.

Add 2 eggs, 3/4 cup bread crumbs (or quick oats), 1/3 cup minced onion, 1 minced garlic clove, 1 teaspoon lemon juice & salt & pepper to taste (I typically add ½ teaspoon each); stir gently until combined.

Shape the mixture into five equal 3-inch-diameter patties. If breadcrumb coating is desired, roll in additional breadcrumbs (I often use crushed cornflakes)

Preheat the air fryer to 400 degrees, and then place 2-3 patties in the basket. Cook at 400 degrees F for 15 minutes or until browned. I flip them when only 4 minutes remain to crisp the other side. (an instant-read thermometer inserted into the thickest portion should register 145 degrees F.) Remove and cook remaining patties. Serve hot.
Recipe Notes
NOTE: To test internal temperatures, use an instant-read thermometer inserted into the thickest portion. I cook to 145°F.
~TxH~
This post categorized in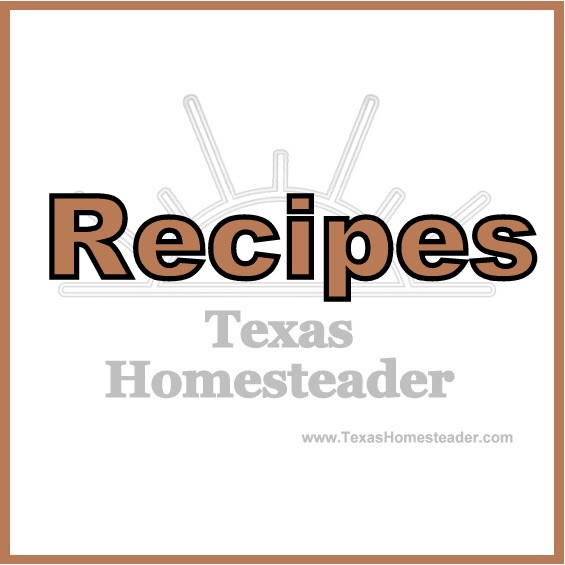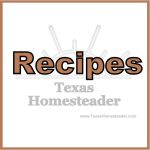 Want to see other Meal Ideas?





C'mon by & sit a spell! Come hang out at our Facebook Page. It's like sitting in a front porch rocker with a glass of cold iced tea. There are lots of good folks sharing!
And you can also follow along on Pinterest, Twitter, Instagram
To receive an email when a new blog post goes live it's EASY to
Subscribe to our blog!