~ Texas Homesteader ~
Serving homemade meals every day doesn't have to be hard or time consuming. There are lots of tips, tricks & easy shortcuts. Come see!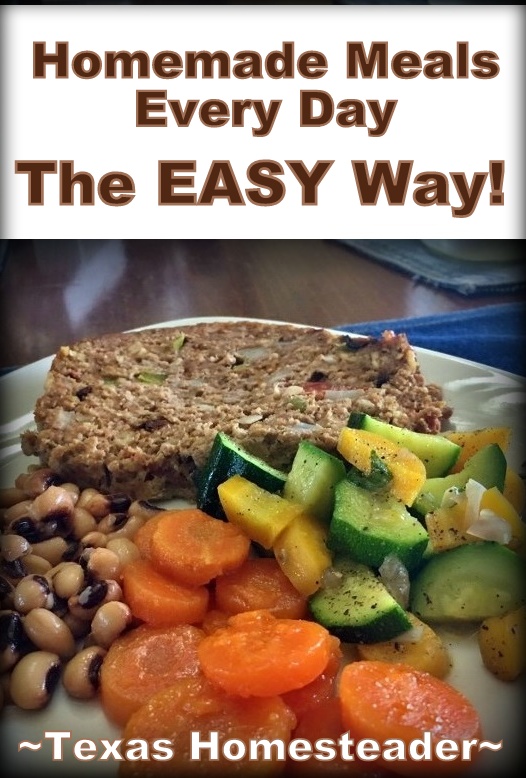 Making Homemade Meals Every Day
Many are surprised to find that I serve homemade meals every day. There are actually several good reasons for that. And none involve the words "Because I love to cook"!
Location, Location, Location! Living in a rural area means there's a limit to close places to go out to eat. And home delivery is certainly not even an option!
Healthier Eating. I know eating at home is a healthier option than the high-fat, high-sugar & high sodium options that tempt you at a restaurant. I'm able to serve a delicious homemade meal while still having control over any unhealthy ingredients in recipes.
Eating Out Is Expensive. It's significantly cheaper to cook from scratch than to eat out, or even to utilize packaged convenience items sold in the stores. Being self employed means I'm extremely mindful of our budget.
But still it's a surprise for many people, who ask:
"How in the world do you serve homemade meals every day??!!"
Well, I'll let you in on a little secret – I use several shortcuts. And they could help you too!
Cook Once, Eat Twice Method Of Cooking
I've written about this many times. And it's a huge reason I'm able to serve homemade meals every day. Cook Once, Eat Twice. What does that mean?
Well that means I'm going to cook a huge amount of a main entrée all at once. Why not?? Heck I'm firing up the oven already. And I've already got all the seasonings out & the food preparation bowls are being dirtied up anyway.
So instead of mixing up a single Meatloaf, I'll make FOUR. (since that's how many fit in my oven at one time)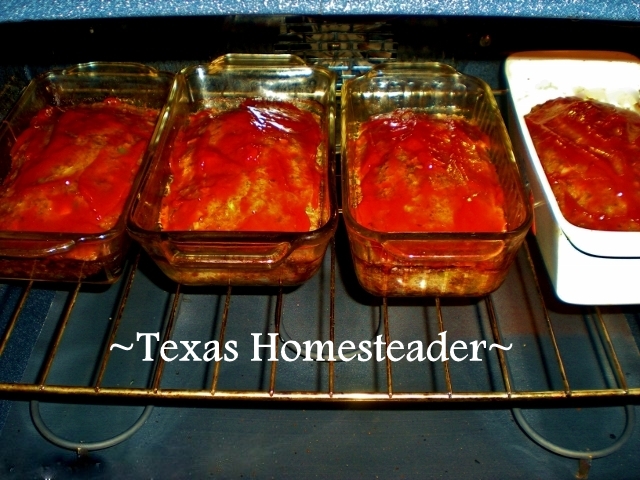 We'll enjoy meatloaf for supper of course. And RancherMan's fond of meatloaf sandwiches the next day. But then the rest of that meatloaf is cut into 2-person-sized portions, packaged, labeled and frozen.
This means there are now several servings of homemade meatloaf as close as my freezer. I simply thaw some of that cooked meatloaf, add a couple of simple sides and BOOM! A homemade meal, literally served in minutes.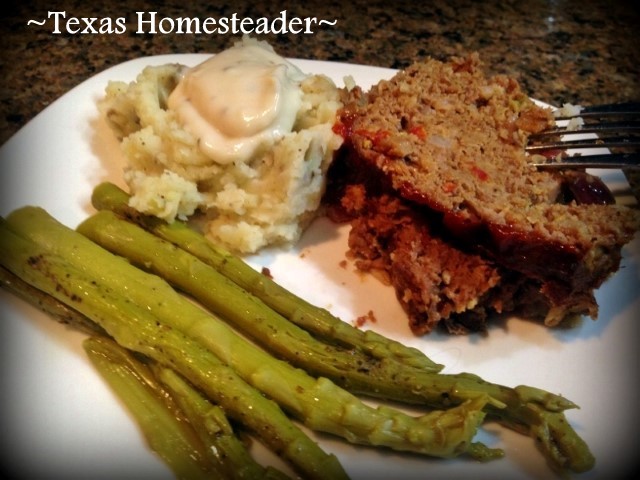 I utilize cook-once eat-twice whether I'm making a large batch of Homemade Ravioli, pork roast or Stuffed Peppers – or almost anything else!
This means there is always a wide variety of main entrees already cooked & waiting for me in my freezer.
Planned Leftovers Method Of Cooking
Similar to the Cook Once, Eat Twice method mentioned above, Planned Leftovers is where I'm cooking a very large amount of a main ingredient all at once.
This is with the intention of reworking that cooked ingredient into several completely different kinds of meals.
Let's use a pork roast for example. I'll load up all my slow cookers and cook several pork roasts at one time. Of course I'll freeze some of it for sliced roast meals for later in using the Cook-Once, Eat-Twice method.
But some of that cooked roast will be reworked. Not into pork roast meals, but something completely different for us to enjoy for the next few nights.
For instance I'll take some of that roast and quickly Shred It With My KitchenAid for a meal the following night.
We particularly love Carnitas Tacos!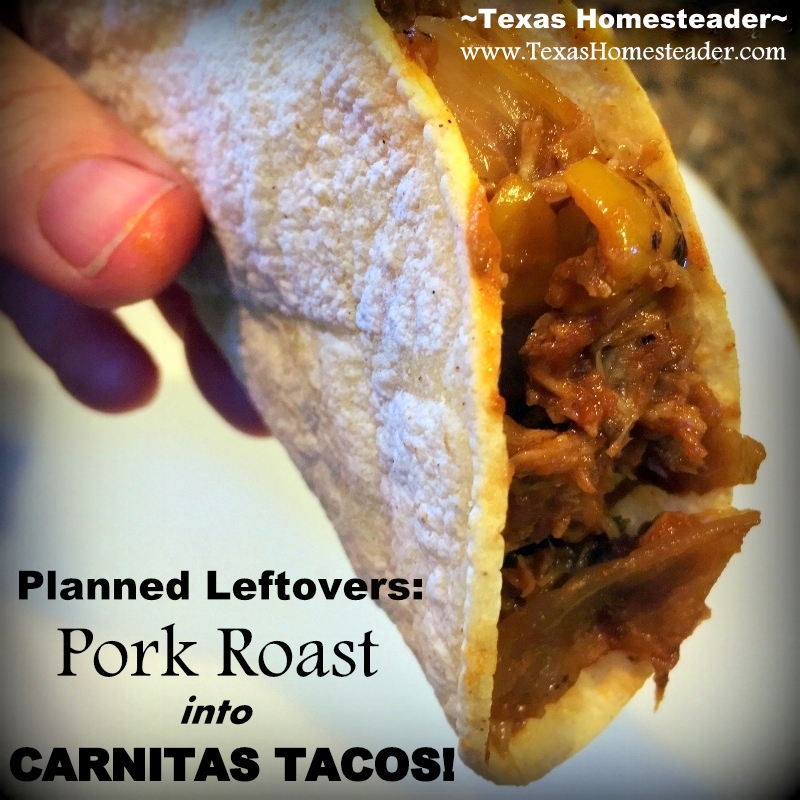 Maybe the following night I might season some of that cooked shredded roast and fashion it into Shredded Pork Enchiladas.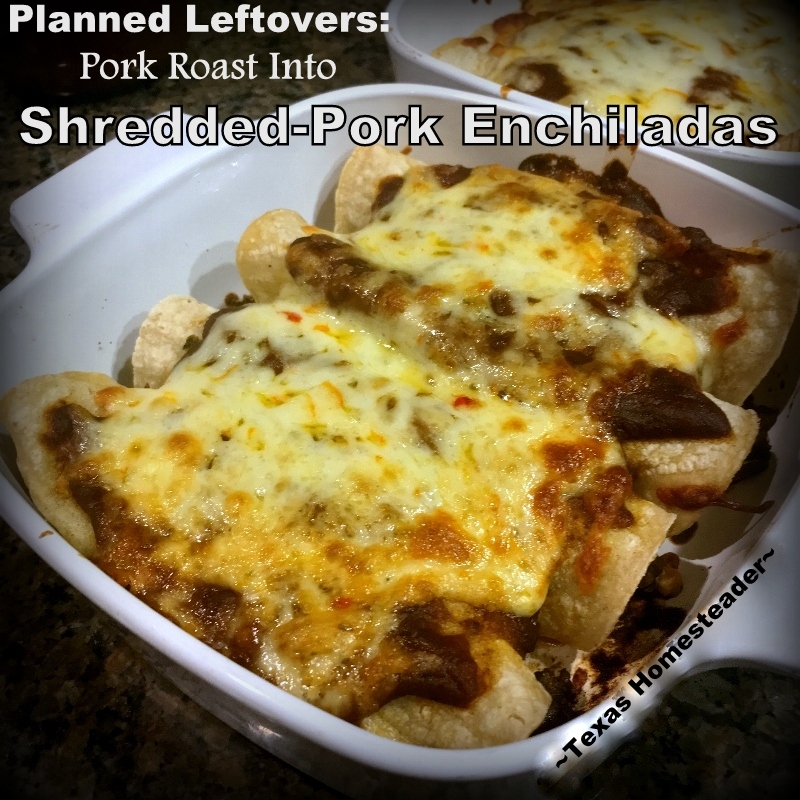 Perhaps yet another night I'll chunk up some roast and make a hearty pot of stew. You get the idea – I make the cooked meat into completely different meals.
Cooking 2-Lbs of Dried Pintos
Another example of planned leftovers is when I cooked a whole 2-lb bag of dried pinto beans at one time. My challenge was to see if I could remake those beans into different dishes to keep our palates from getting bored before the beans were all eaten.
I was very pleased with this experiment. Again it helped get an inexpensive, delicious yet homemade meal on the table quickly.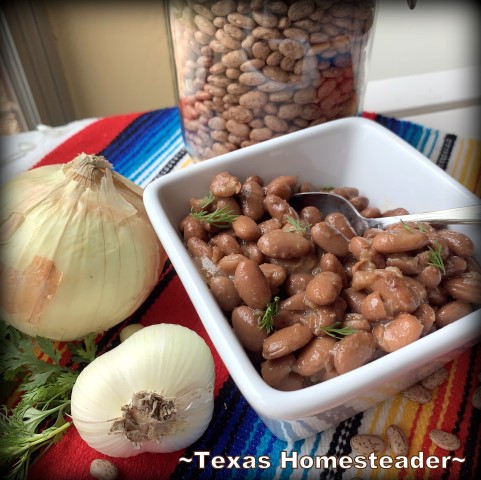 The first night we enjoyed beans & cornbread for supper. Then I put the leftover cooked beans into the fridge.
Each night I'd take out a couple of cups at a time out of that one huge pot of leftover cooked beans. I'd season them differently for a completely different taste.
One night I seasoned them into Ranch-Style beans. Another night we were grilling so I seasoned another 2 cups of cooked beans into BBQ Beans by stirring in some Homemade BBQ Sauce.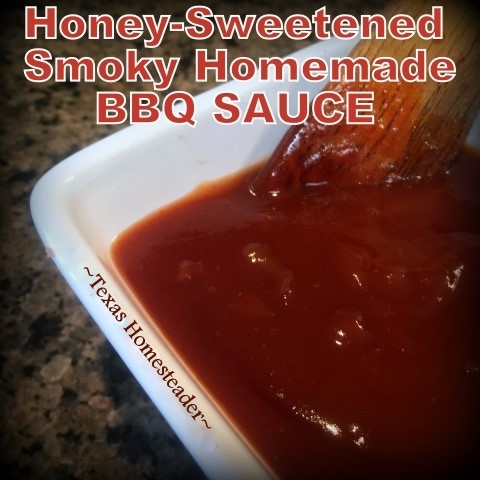 Of course I whipped up some easy bean & cheese burritos for quick lunches too. Lunch doesn't get quicker than that!
And I even used my Homemade Hummus seasoning to whip up a leftover-bean hummus, which RancherMan lapped up with relish.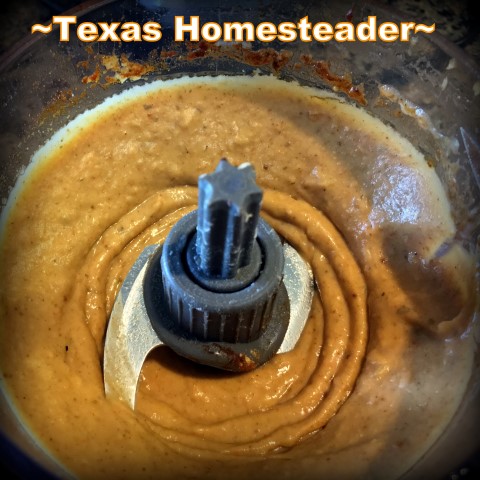 See what I mean? Different dishes but a main ingredient has already been cooked. It sure makes for a nice way to get a home-cooked meal on the table fast!
Another example of planned leftovers is pre-cooked ground meat. I'll cook several pounds of ground meat with sautéed onion & garlic. Typically no other seasoning is added other than salt & pepper. Then I'll section it off into about 1.5 to 2 cup portions & freeze.
This cooked ground meat is used for tacos, spaghetti, enchiladas, or stuffed peppers. Or actually any dish calling for ground meat.
It's as simple as pulling a portion of that meat from the freezer, heating it up and using it in my recipe. No sautéing the onions/garlic first, no cooking the meat until no pink remains & then drain the fat. It's already been done!
Endless Soup
I was looking for a healthier and more vegetable-heavy quick lunch choice than sandwiches. So I started opting for Endless Soup.
That's where I make a large pot of soup and add to it each day. Hot & healthy in the winter for sure, but I use this homemade soup method throughout the year, often utilizing excess veggies from the garden.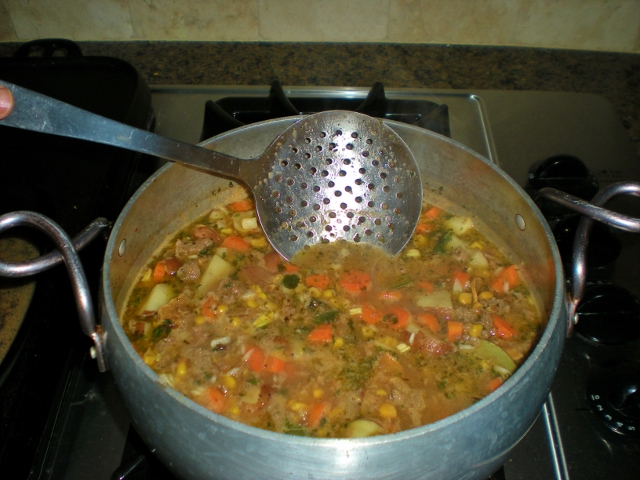 I start of by making a meat-heavy soup and we enjoy it as a meal. Then next time I bring that soup pot from the fridge I'll add a can of vegetables – broth & all.
Over the course of a few days that soup becomes more brothy and veggie heavy – my favorite.
I'll enjoy that soup for healthier lunches for several days before I quit adding veggies to the soup pot and allow the rest of the soup to be eaten.
It's a healthier lunch option than sandwiches, yet just as fast to serve. I'd think it would also be easy to take to work when you're brown-bagging it. It would certainly make for a more delicious and healthier lunch than a boring cold sandwich.
Utilizing Leftover Ingredients
I most often plan supper around what's left in the fridge needing to be used.
Half a jar of spaghetti sauce from yesterday's meal might top Homemade Ravioli or Stuffed Peppers tonight.
Leftover cooked rice might be turned into Chicken Fried Rice.
And leftover mashed potatoes might be transformed into Potato Cakes. (one of RancherMan's faves)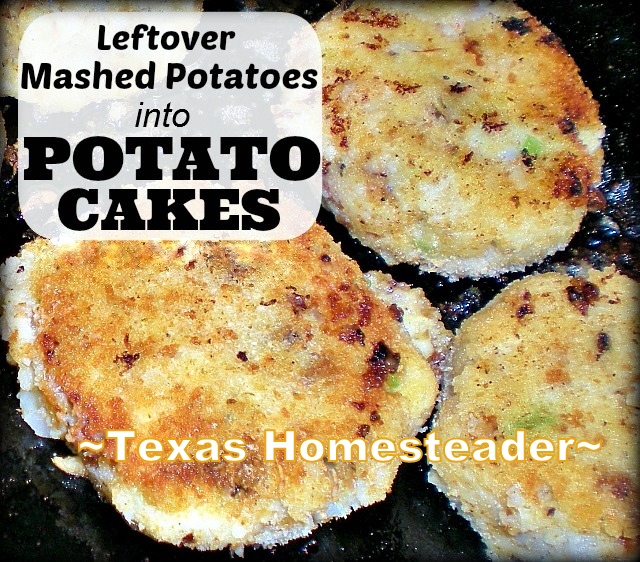 Whatever is leftover in the fridge gets first consideration when planning supper.
Plus it's a huge step in eliminating wasted food too!
Plan Ahead For Homemade Meals FAST
Sure, it sounds easy enough, right?? Life sometimes gets in the way, it's not always possible to know exactly where everyone will be tomorrow at suppertime.
But by deciding the main entrée in advance I can assure that homemade meals will still be possible. Here's how I make it easy:
The previous evening I look in the freezer and choose from the prepared entrees I see. There are always lots of options! (remember, cook once eat twice above?) Then I put that main entrée in the fridge to thaw overnight.
Tomorrow when we come in tired and late from working in the pastures a homemade supper is easy.
It only involves heating up the main entrée, adding a salad or a couple of veggie sides and maybe some fresh Homemade Oat/Honey Bread.
See? All easy stuff. And using these methods assure healthy, inexpensive yet delicious homemade meals adorn our table every night.
~TxH~
This post categorized in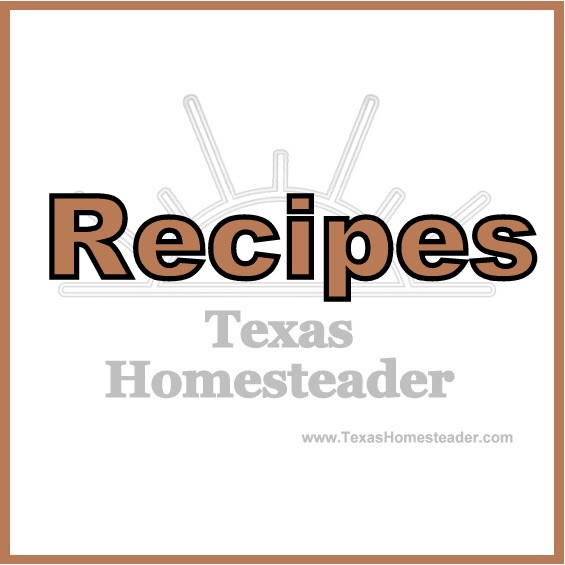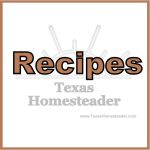 Links In This Post
Other Kitchen Hacks
Low Waste Kitchen Tips
Food Tips
Kitchen Efficiency Tips
Cleaning/Organizing Tips
…and many MORE!


C'mon by & sit a spell! Come hang out at our Facebook Page. It's like sitting in a front porch rocker with a glass of cold iced tea. There are lots of good folks sharing!
And you can also follow along on Pinterest, Twitter, Instagram
If you'd like to receive an email when a new blog post goes live,
subscribe to our Blog!