by Texas Homesteader

Reducing waste in the grocery budget seems to be a hot topic right now. Rushed parents and over-scheduled folks are doing the best they can to keep their grocery budget low.
But the USDA estimates that between 30% and 40% of our food is ending up in landfills.
WHAT??!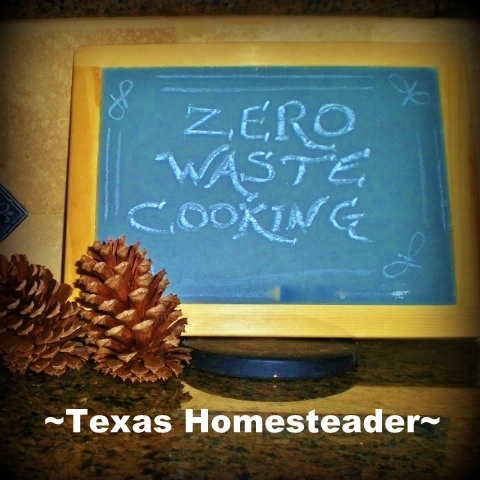 I've written before about various methods we use to keep our grocery bill down.
Planned Leftovers – Cooking lots of a main ingredient for other meals,

Eliminating as many convenience foods as possible
But today I'm talking about eating what you've already purchased. How can you eliminate wasted or leftover food?
Inventory Refrigerator For Tonight's Meal
One of the most important grocery budget tips is to use the food you have already purchased. So although I'm not always successful, I strive to cook with zero waste in mind.
I do this by making tonight's menu plan based on what's needing to be used.
For instance last night I was in the mood to enjoy a breakfast item for dinner. It's one of our favorite suppertime meal options.
I decided I really wanted French Toast. So I used the dry heels from a loaf of bread, a single egg plus the three egg whites leftover from making Homemade Chocolate Pudding the other night, along with a dash of powdered sugar and cinnamon.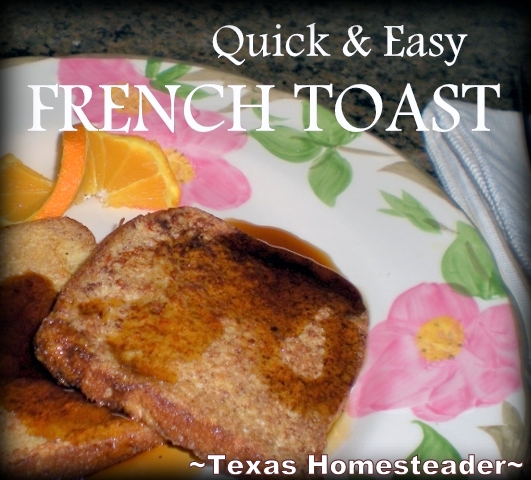 It was delicious and it also allowed me to use the last of my Homemade pancake syrup previously made to go with a special breakfast-in-bed occasion that featured my favorite Homemade pancakes.
See what I mean? Other than that one egg and a few pieces of dry bread, this meal pulled leftovers out of my fridge before they got the chance to go bad.
The night's meal was planned around what was currently needing to be used. And supper was delicious!
Are Your Leftovers Hiding?
Another way I assure that I use leftover items placed in my fridge is to store them in repurposed see-through glass jars.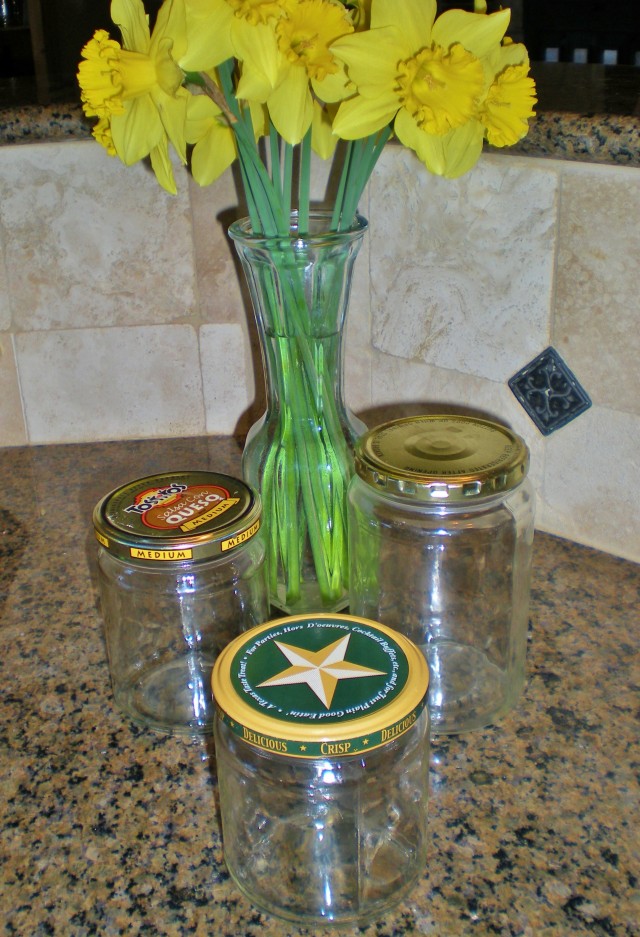 Many large-mouth jars were saved for me by various family members. So between those repurposed jars and canning jars, I use glass to store almost all of my leftovers.
Use half an onion for a recipe? The other half goes in this large-mouth jar in the fridge.
Needed 3 egg yolks for pudding? The egg whites are placed in a jar for incorporation into a future meal.
Storing items in see-through jars mans the items needing to be used are easily seen on my refrigerator shelves.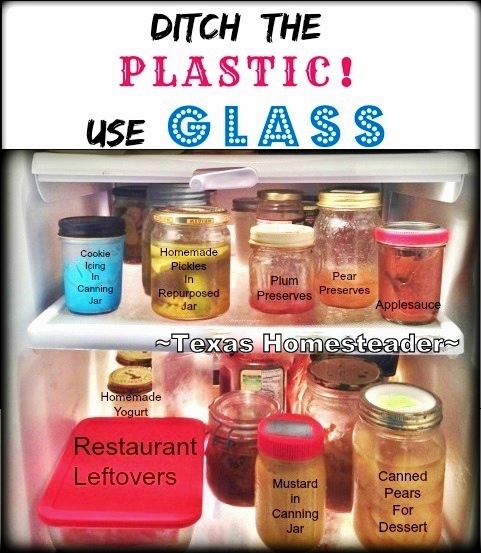 And because leftovers occupying the fridge are always used pretty quickly there's not enough overcrowding to have something get shoved to the back and forgotten until it's too late.
It's a sure-fire way to help make sure the food you paid for actually gets eaten.
Your Freezer Is Your Friend
And of course if you use the cook-once-eat-twice method of cooking you're already cooking with the intent of freezing the extra food right away. This eliminates leftovers being placed in the refrigerator in the first place.
Your freezer can really be your friend when trying to eliminate wasted food. Just be sure you label your foods & rotate through them quickly so they're not forgotten or damaged by freezer-burn and wasted anyway!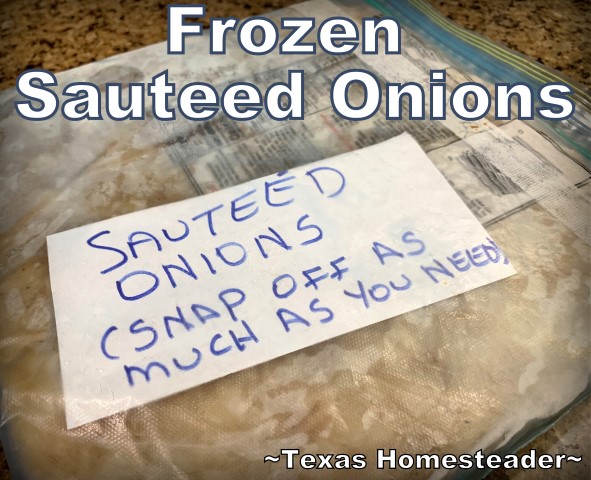 When I found myself with an abundance of fresh onions, I went ahead and chopped & sautéed them. Then I stored them in a freezer bag in the freezer.
That means when a recipe starts with 'Chop & sauté onions until translucent' – I can use these pre-sautéed onions to speed up the recipe. PLUS I've eliminated those fresh onions from going bad.
Win/win, no?
How Do You Eliminate Food Waste?
I'm just sharing a few thoughts on how we keep our wasted food occurrences down. Your methods may be different.
How do you incorporate leftover items into your food plan to eliminate waste?
~TxH~
Links In This Post:
New Meals Remade With Leftovers
…and MUCH MORE!


C'mon by & sit a spell! Come hang out at our Facebook Page . It's like sitting in a front porch rocker with a glass of cold iced tea. There are lots of good folks sharing! And you can also follow along on Pinterest, Twitter & Instagram
If you'd like to receive an email when a new blog post goes live,
subscribe to our Blog!
Save
Save
Save
Save