By Texas Homesteader ~
Saving money at mealtime oftentimes goes hand-in-had with helping the environment. Hey if I can save money and help the environment at the same time, how could I not be on board with that?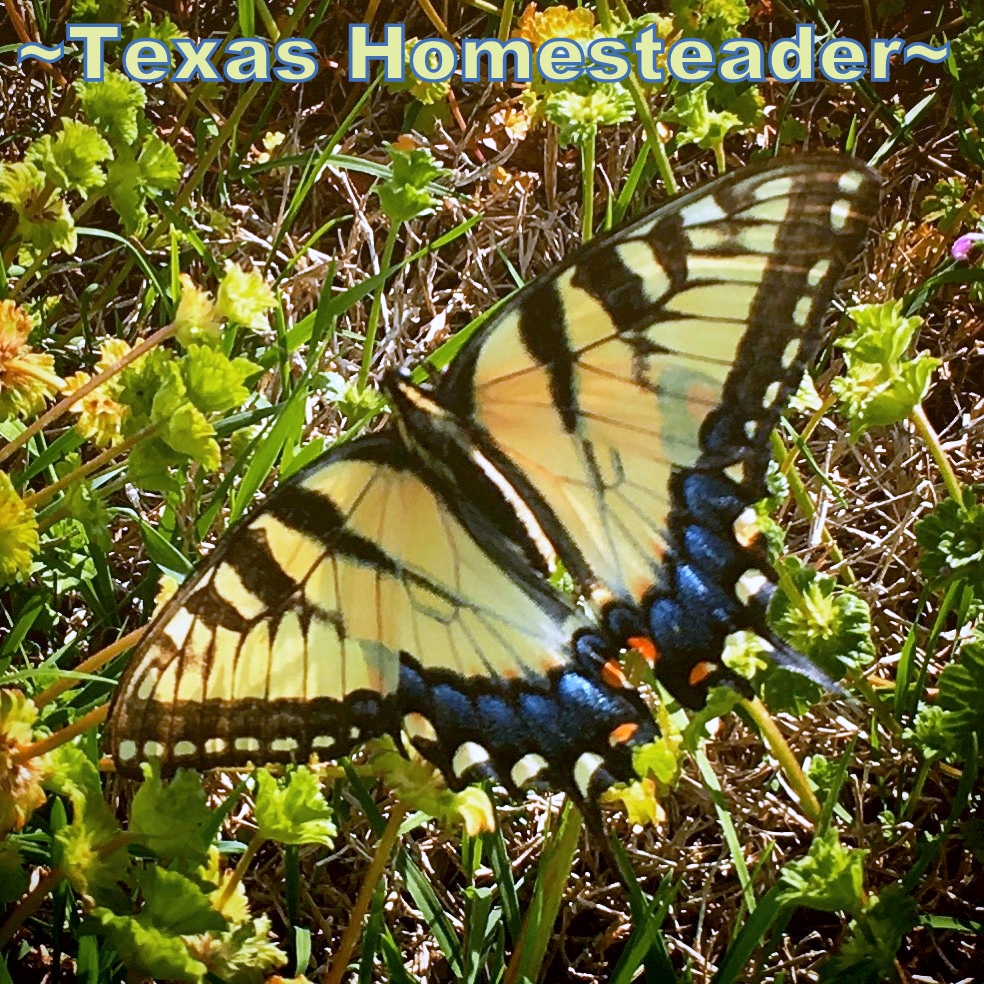 (Note: Some links in this post will take you to other related articles for further information. But links preceded with * are affiliate links. If you click and buy something I could receive a tiny commission.)
Eco Friendly Living Varies By Family
Of course not every example will work for every family. But you've got to start somewhere, eh?
Pick & choose items that might work easily for your home and sit back & enjoy the savings, both environmentally in your bank account.
Cooking From Scratch The EASY Way
Cooking from scratch may be one of the largest money savers in the budget since eating out too often can rack up quite a bill in no time.
People are often surprised to hear I cook from scratch each & every day. But I employ many simple shortcuts to be able to serve Homemade Meals Daily The EASY Way.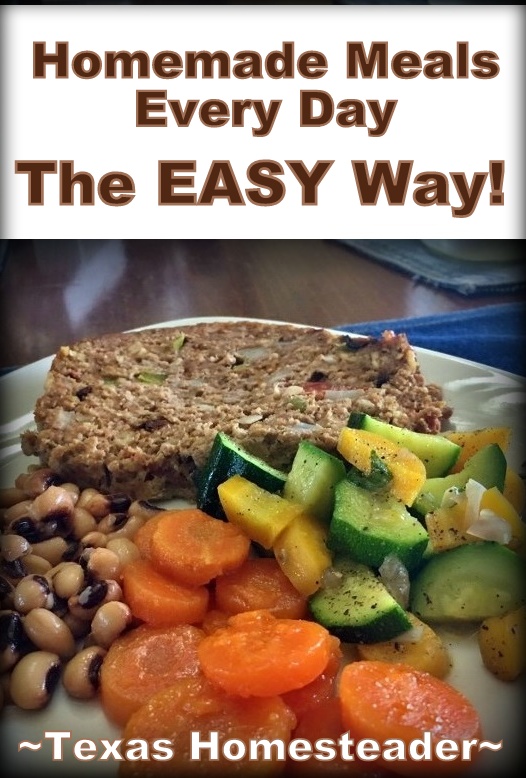 If you don't know how to cook, start small with a beginning cookbook or internet search for easy recipes. Here are some quick tips:
Cook-Once, Eat-Twice meals. – Cook lots of an entrée & freeze some for later.
Planned Leftovers Method – Cook lots of a main ingredient and change it up for different types of meals throughout the week.
That way a homemade meal is as close as your freezer.
The key is to start small, then add to your skill little by little. I promise it will make a HUGE difference in your budget, your health and your sense of accomplishment.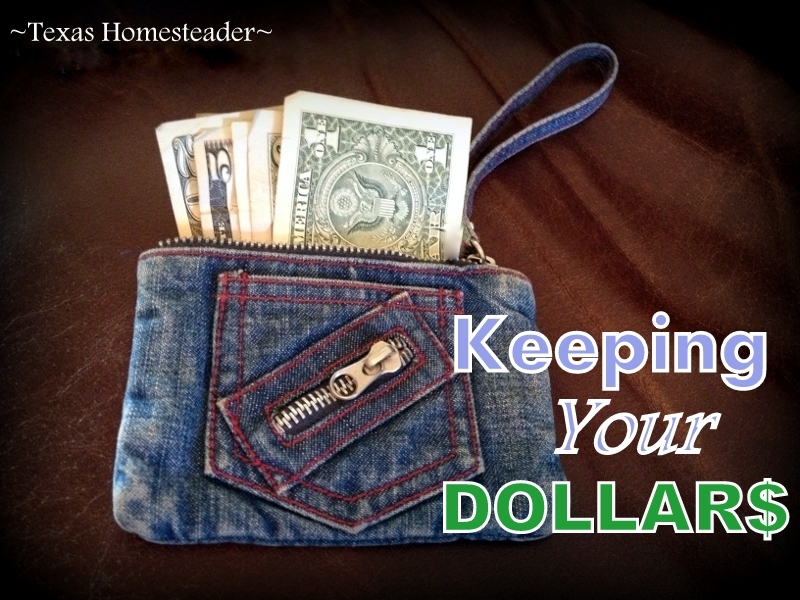 How To Lower The Cost Of Food
To make that home-cooked meal even less expensive, try buying your staples in bulk. Many people report saving oodles of money purchasing groceries through Amazon.
Be sure to check *Amazon Here to compare grocery prices, you may be pleasantly surprised.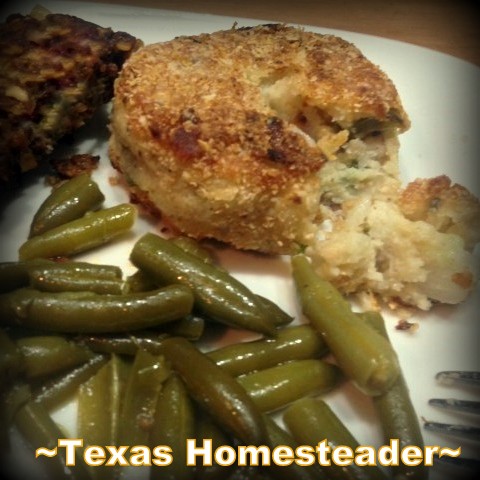 Using Up Small Amounts Of Leftover Food
Also, make sure all your leftovers are consumed:
You've already purchased, seasoned and cooked that food. Make sure it's all enjoyed!
Simple Seasoning Blends To Make Yourself
Now that you've learned to cook from scratch it's time to look at convenience mixes.
Pour them into a recycled spice shaker, apply a label and you're ready to go! No need to run to the store.
Easy Substitutes For Things You Used To Buy
There are other ways to provide for yourself other than meals and spice mixes. How about these simple homemade goodies:
Homemade Stovetop Yogurt or quicker Instant Pot Yogurt
Homemade Creamy Healthy Salad Dressing in 1 Minute
Healthier Sour Cream Substitute
Chocolate Crazy Cake – no eggs, milk, butter or mixing bowls!
Homemade Cottage Cheese in minutes
It was astonishing to find out how easy it was. PLUS I've reduced landfill trash. And don't even get me started on how much healthier it is without all the preservatives!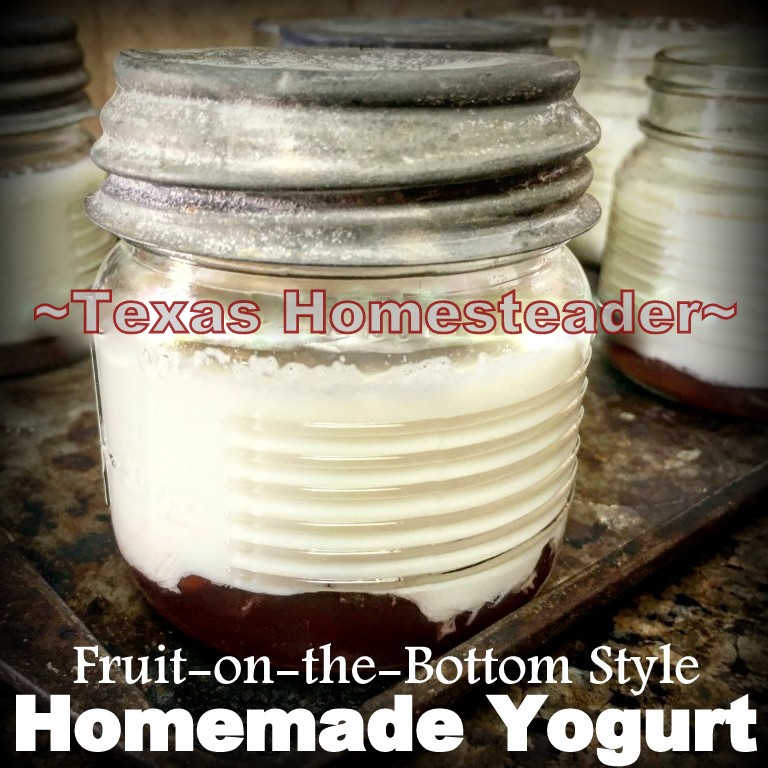 Disposables Are Costly – Money & Environment
Finally, look at your use of disposables. So many of these things don't really save you any time and they CERTAINLY don't save you any money!
Use Real Plates And Flatware
Real plates and flatware make even a simple meal seem more special. And there are no disposables to haul to the landfill.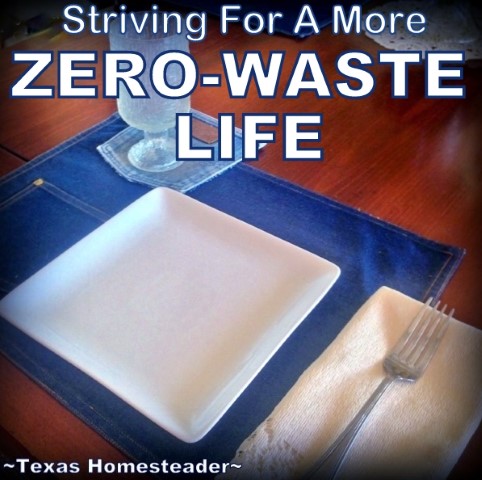 Cloth Napkins An Eco-Friendly Choice
Cloth napkins are Easy to Make. But if you're sewing-impaired (like me) they are also inexpensive to buy.
I often find whole bundles of like-new (or brand new) cloth napkins for very little money at a thrift store.
Since I throw them in the wash along with a regular load of laundry they literally cost nothing else to use. It seems so much more elegant to use a cloth napkin for our meals.

And buying those things at thrift stores adds a whole new benefit to your new zero-waste meal since you're buying those cloth napkins used.
No new napkins needed to be manufactured for your use. And you've bought them inexpensively too. Win/Win!
Lowering Your Waste When Dining Out
Here's another easy idea: I have a small covered *Pyrex take-out container that I leave in my car. When we do enjoy an occasional meal out I grab my "take-out container" and bring it into the restaurant with me.
I even made a cute Repurposed Denim Carrier for it so I don't feel like I'm just lugging a casserole dish through the restaurant. LOL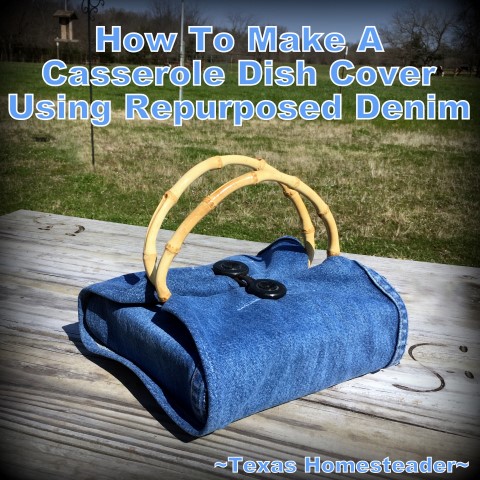 Since the typical serving sizes at most restaurants are beyond massive I immediately place 1/2 of the meal in my Pyrex container. This keeps me from having to accept the awful styrofoam containers they typically give you (which is not recyclable in my area).
When I get home I pop it in the fridge. The next day I can pull it out and heat & eat from the same dish. Now I've gotten twice the value from my single meal out.
When the dish is empty I simply wash the container, place the lid back on and put it back in my car. It's always there when I need it. Why yes… I think I'm clever – why do you ask? LOL.
Homemade Fast-Food Dining Kit
Occasionally we go to a fast-food place for a burger & fries or maybe Mexican food. I can even lower my waste there.
In the glove compartment of my car I carry a trash-fighting dining out pouch. No longer must I accept disposable single-use plastic utensils or paper napkins, or even plastic straw.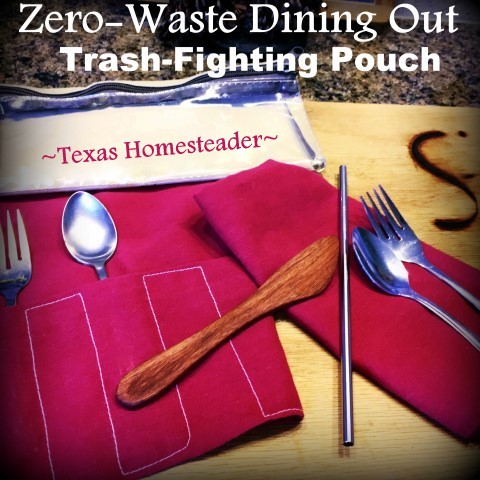 This is a handy, convenient (and let's be honest, luxurious-feeling) way to fight the trash monster when dining out.
How Do You Save Money & The Environment?
Hopefully this list gives you food for thought. But there are many, MANY other ways to save money & the environment at the same time. What are some of your favorite ways?
~TxH~
Links Mentioned In This Post
Save
Save
Save