by Texas Homesteader ~
Several years ago in dealing with a breast cancer diagnosis I was unsure how to handle my anxiety. Of course I had RancherMan to lean on and his comfort and strength were amazing.
But what do I tell my family? Do I even tell them of my diagnosis or should I wait until everything's over so they won't worry?
In having a casual conversation with my baby sister one weekend I confided my fearful story. She voiced her concern of course and I told her "Don't worry, I'll have my little silver cross in my lipstick pocket"
Without skipping a beat she reached into the lipstick pocket of her jeans and pulled out a little silver cross and said "Take mine".
Wow.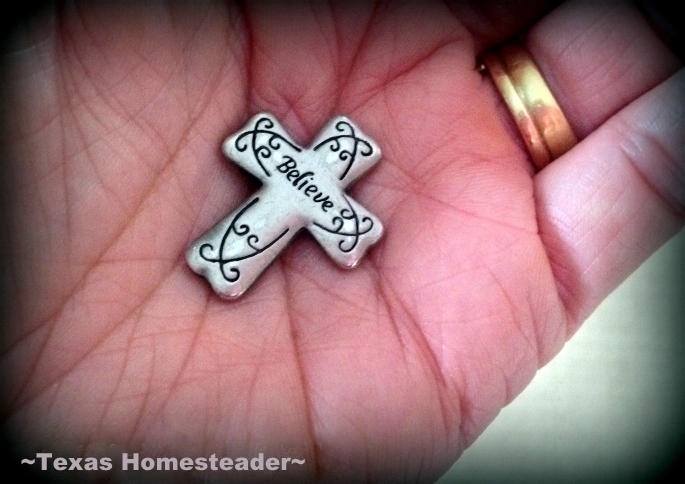 Pocket Cross Tradition
Now I must tell you that in my family the ladies have a tradition. When one of us is going through a troubling time in our lives whether it be with our finances, our children, our health, our jobs or any other aspect of our lives, we tuck a little silver cross in the small lipstick pocket of our jeans.
It's a constant daily reminder that we are not alone.
My sister was obviously dealing with her own trials, yet she freely offered that strength to me.
What a powerful moment that was, and I was immediately comforted.
Witness In Strange Places
Several days later during a medical procedure, my nurse sensed my anxiety.
After the doctor stepped out of the room she came close and whispered, "Are you a believer?" I smiled and said, "Let me show you". I leaped off the exam table and pulled out my sisters small shining silver cross from the lipstick pocket of my jeans.
She smiled knowingly and said simply "Give it all to God, nothing is too big for Him".
Wow. Sometimes witness is found in surprising places. Even in a cold medical procedure room.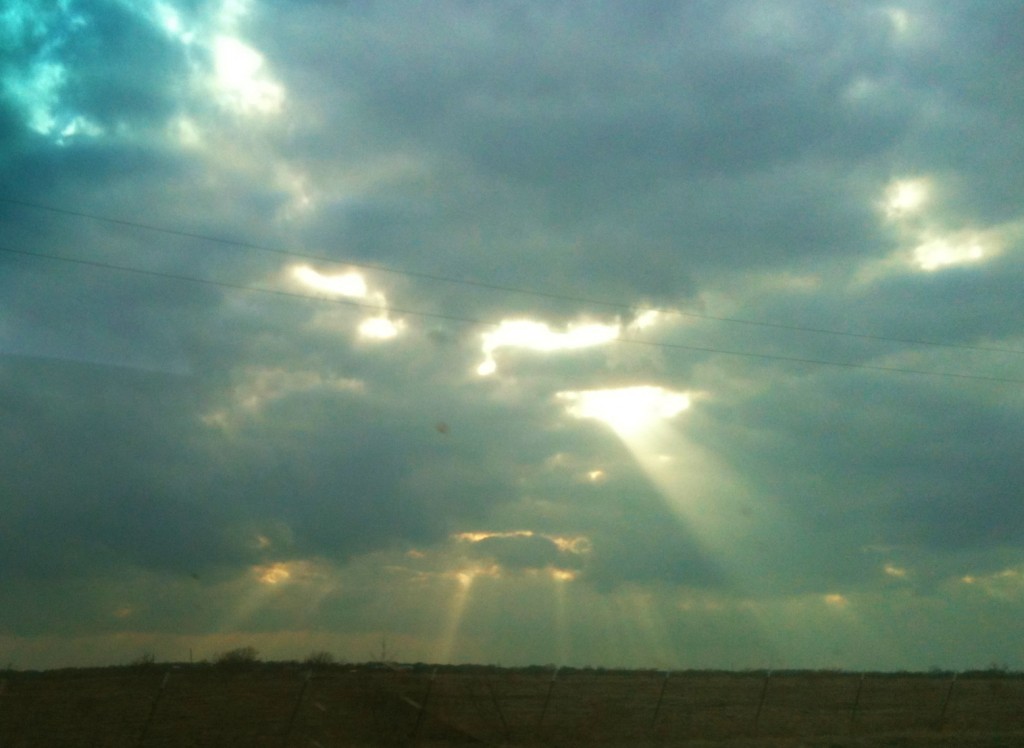 I've often spoken of The Ripple Effect – something one person does touches not only the next person, but oftentimes many subsequent lives that they're never even aware of. It makes you wonder who are you touching in your day-to-day life. What message are you sending?
That nurse probably had no idea how she touched and comforted me on that frightening day. She was just doing her job at the hospital, the same as the day before and the day after.
Yet she reached out in witness and made an impact on me that I was very grateful for.
I'll repay her kindness by passing her strength along to others I meet – I'll never know the full impact I'll make, but I'm guaranteed to make an impact!


If you are looking for a pocket cross of your own,
I have a small supply of them on my Online Store.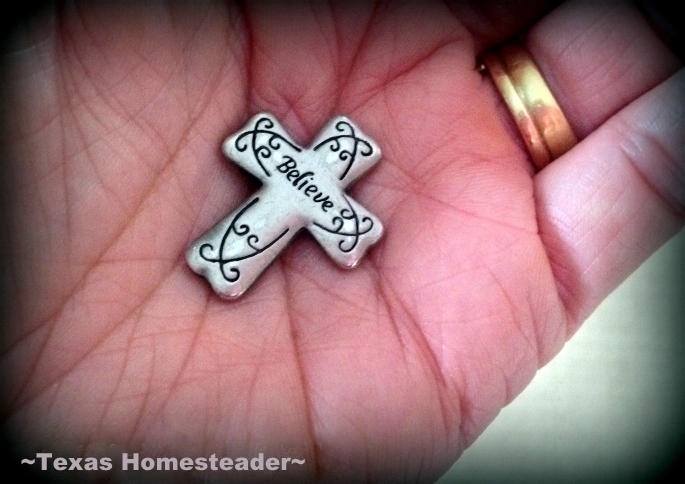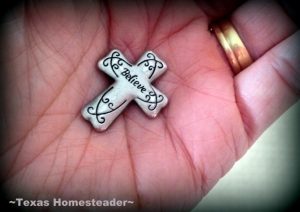 More about my healing journey:
Other Uplifting Posts
…and MANY MORE!

C'mon by & sit a spell! Come hang out at our Facebook Page. It's like sitting in a front porch rocker with a glass of cold iced tea. Lots of good folks sharing! You can also follow along on Pinterest, Twitter or Instagram.
If you'd like to receive an email each time a new blog post goes live it's EASY to
subscribe to our blog