by Texas Homesteader ~
Anxiety is high. So high in fact that there are news reports of children suffering extreme abuse due to the stresses their parents were feeling about all that's going on.
Child abuse cases are up. Domestic violence cases are up. Stress is high.
So y'all, be sure to recognize your own stress, or stresses experienced by your family members.

This Covid-19 thing has people nervous, scared. Their whole world has changed. In our area people had been requested to stay home from work. Some were struggling to home-school their children, necessities were hard to find in the grocery store.
Worries abound
Will my family get ill?

Will we have enough to eat?

What about my bills?
Learn To Recognize Stress In Your Family
Here's a link from Health & Human Services with tips for recognizing & managing stress in your family due to COVID-19.
In our area earlier this year, shelter-at-home had been ordered for all but essential reasons. Many people were feeling the pressure of being stuck at home for an extended length of time.
But as is typically the case, your perception could very well determine your outlook. Consider this:
You're not stuck at home – you're STAYING SAFE at home!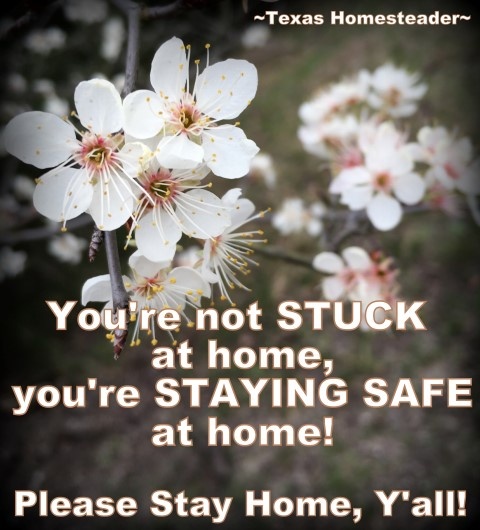 If shelter-at-home is ordered in your area, it's an effort to stem the tide of new infections. If not for yourself, then please, please, PLEASE stay home for the sake of those whom you love!
Find Joy In Your Days
Do what you can to bring joy into your life. Get outside when you can and feel sunshine on your face. Putter in the garden. Serve lunch picnic style in your backyard or even your living room floor.
Turn on the music and have dance contests with your kids. Open the windows at home and let in some sunshine.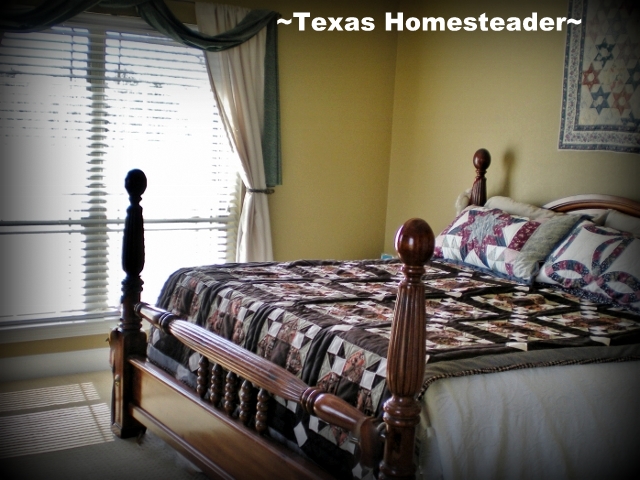 Get dressed in the morning, don't just languish in your pj's. Play a game together as a family – laughter is the best medicine.
I don't have all the answers y'all. But I do feel those same stresses of uncertainty just as all of you do, so I understand.
We're in this together.
Please, take care of yourselves.
This too shall pass…
Love & peace to all.
~TxH~
If you're having trouble finding basics in the store, here are a few helpful links:

C'mon by & sit a spell! Come hang out at our Facebook Page . It's like sitting in a front porch rocker with a glass of cold iced tea. There are lots of good folks sharing! And you can also follow along on

Pinterest

, Twitter or Instagram
If you'd like to receive an email when a new blog post goes live,


subscribe

to our Blog!