by Texas Homesteader~
Too many times it seems we hide behind a stand-up-for-yourself persona to blast someone else.
Now although I'm not suggesting that you let anyone actually take advantage of you, sometimes it's just gossip – pure & simple.
But when did our right to stand up for ourselves turn into the right to really jab hard at someone else? To go for the jugular so to speak?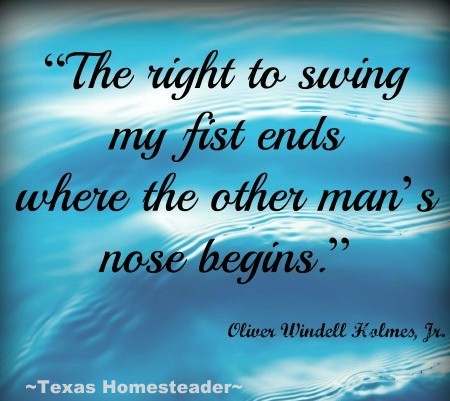 Gossip Hurts
Think about it, when you hear the words "I'm gonna say exactly what I think" it brings to mind a strong person who refuses to allow themselves to be stepped on.
And that's a good characteristic isn't it?
But when it's followed with gossip, don't those words instead almost always preface some sort of belittling of someone else (oftentimes behind their backs)?
And doesn't it then typically lead into a session of gang-style gossip with everyone within earshot gleefully joining in the character assassination?
A character feeding-frenzy at someone else's expense? Hummm…
Let's Face It – It's Easy To Get Roped Into Gossip
I'm ashamed to say that there have been times when I listened with juicy anticipation at the tale being told.
I've always tried to resist actually joining in. And I certainly don't like to initiate any gossip about another person.
But I'll admit sometimes it's a struggle to not join right on in when tongues are flyin'. I guess it's just human nature. (And isn't that in itself just a little sad?)
But ya know, if this person is joyfully assassinating the character of someone else behind their back, do I really think they'll not do the very same to me when my back's turned?
And if I'm excitedly joining in, doesn't that mean I'm no better than the one who started the gossip in the first place?
So I'm going forward with new resolve to change my ways of dealing with adversity. To do whatever I can to remain PROUD of the reflection I see in the mirror. Proud of the integrity I'll maintain.
I'll refuse to join in to that juicy gossip session, and certainly refuse to start that ball rolling myself.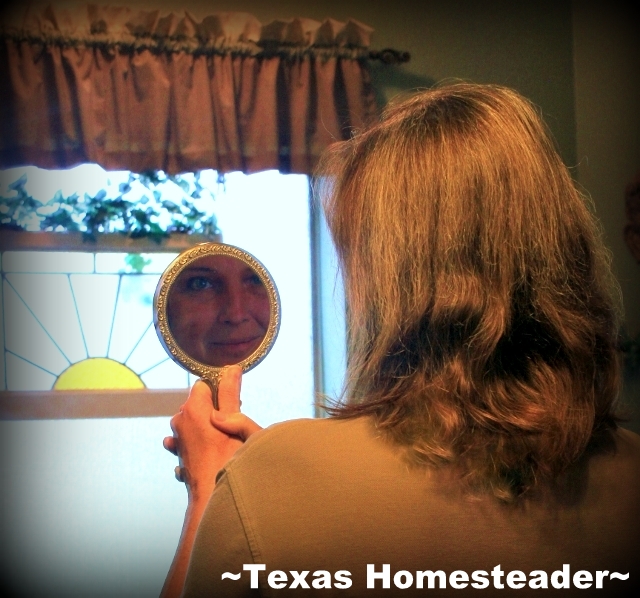 When gossip starts I'll do my best to deactivate the situation instead of tolerating or perpetuating it.
I mean, isn't gossip usually about someone you at least know & oftentimes even like?
Why not stand up for them since they're not there to defend themselves?
And from now on when I have something to get off my chest whether a complaint or concern I'll strive to resolve things in a more gentle way.
By golly It's time we start treating our fellow human beings better, don't ya think?
~TxH~
Other Humanity Posts
Other Inspiring Posts
…and MANY MORE!

C'mon by & sit a spell! Come hang out at our Facebook Page . It's like sitting in a front porch rocker with a glass of cold iced tea. There are lots of good folks sharing! And you can also follow along on Pinterest, Twitter or Instagram
If you'd like to receive an email when a new blog post goes live,
subscribe to our Blog!
Save