by Texas Homesteader ~
RancherMan & I were deep into a conversation recently.  I was surprised that I couldn't find someone to take the extra heirloom tomato seedlings that had sprouted in my compost.  Were there really that few gardeners out there now?
Then a reader confirmed that she had observed the same thing. She noticed there were fewer gardeners and the ones she knew were older.
Are the younger generations not gardening anymore?  And why would that be?  Let's take a look.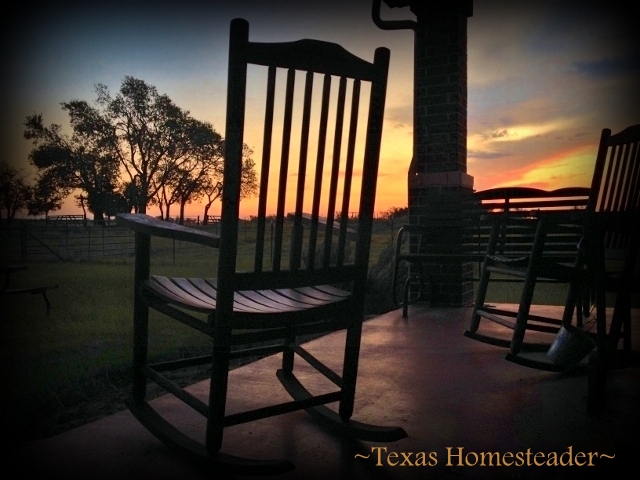 We All Have Different Hobbies
I know we all have different things we enjoy in our lives.  Not all of us like to knit or sew. (#raisesmyhand) We all have different things that interest us – some like to garden, some play sports and others may rebuild old cars.
So I get that although gardening is permanently sewn into the fabric of my life for various reasons, it doesn't appeal to everyone.
For me, planting a garden is as basic as it gets.  I helped my grandmother in her large garden  when I was a child. And I helped her pick & prepare food that we were going to enjoy for supper that very evening.  It's a beloved childhood memory for me and c'mon, there's nothing like the taste of a freshly-picked tomato #amiright?  (gardeners are shaking their heads enthusiastically at this very moment!) 
It's always been shocking to me, the taste of a homegrown tomato.  Powerfully flavored with authentic tomato-taste-punch.  Whereas a purchased tomato is significantly watered-down in flavor and not near as pleasant texture. Plus to me, growing a garden is like printing your own money!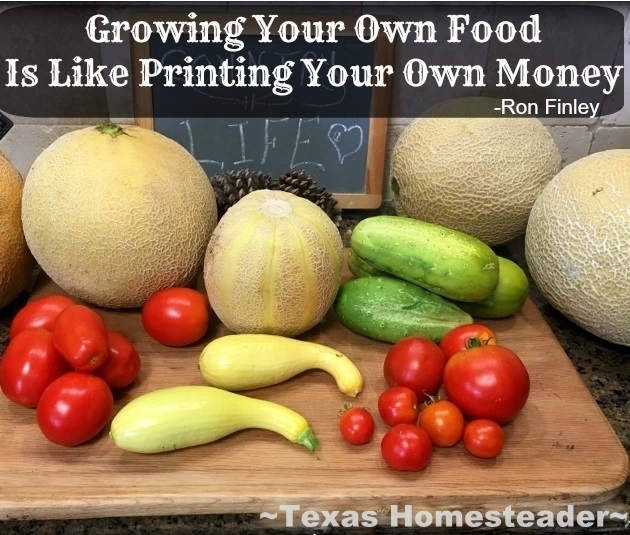 Our grandmothers and great grandmothers knew the value of delicious, healthy home-grown food right outside their back door.  So why has it seemed fallen out of favor these days?
This was the starting point of the conversation RancherMan & I were having…
Younger Generation's Busyness
When our kids were young my days were filled with school events, PTA meetings & soccer practice. There was a corporate career to pursue and a home to maintain, relationships to nurture and all the busyness that is involved in starting a young family.
But even then I had a garden each year, growing fresh, healthy food for my family.  My children grew up with a garden being a part of their lives, yet none of them have a garden today.  Let's dig deeper…
A 'Cram-It-All-In' Life
Maybe, just maybe, today families are caught up in the rush-rush-rush part of life.  You know the one, where this task is hurried through in order to rush to that next task which is already behind because that other task had to be done?
Maybe the ability to live slow is being pushed out of our lives and replaced with 'busy' to the point where all we want to do at the end of the day is plop down onto the couch & watch tv.
I hear ya – we feel it too!  But is the push to cram more & more into our days shadowing our ability to live slowly & more purposely?
RancherMan & I Review Our Lives
RancherMan & I noticed that our lives were picking up speed to an uncomfortable level too.  So we made a purposeful effort to slow things down.  Maybe you've found the same thing happening in your life?  Here's how we're determined to do less while living more.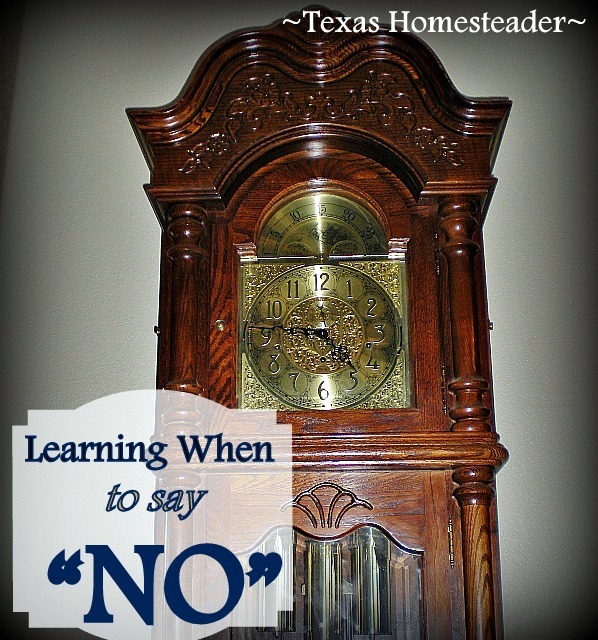 So many things were pulling at our time – volunteering at church, community volunteer commitments, agriculture classes, beekeeping association meetings and much more.  We felt there wasn't enough time to just 'be' or to fill that time with relationships.  So we decided to push back.
Places We Cut Back
We started limiting the number of church committees we agreed to sit on.  It was hard because this cause was something we felt was important.  But we had to do what was best for our family too.  We had to prioritize. We still serve on committees, but fewer of them now.
And volunteering for our local food pantry is important to us and we're dedicated to continuing our commitment there.  But this particular volunteerism seemed to have one project stacked upon another.  So we limit our responsibilities there as well.
Yes we attend the board meetings and the physically-hard work of warehouse muscle as well as semi-monthly community food distributions because it's just that important to us.  But we've pulled back from additional projects & duties.  Yeah, we felt guilty because we know someone has to do that work, but we had to make it work for us too.
And those beekeepers association meetings?  Sure they're only once each month but it's over an hour's drive away!  Previously we were pigeon-holing that meeting into our day whether we had time or not.
Now instead of making sure we're at every meeting & cramming in time to attend, we started attending only when it worked for us.  For now our dues are still paid but this is a chunk of time we're looking at freeing up in the future.
Replacing The Busyness With Relationships
We're not afforded the air conditioned workplace we enjoyed with our corporate jobs.  These days our work involves hot, sweaty, physically demanding work at the barn or in the pastures.  And our bodies are more tired at the end of the day because of it.  Temptation is certainly there for us to plop on the couch in the evenings and watch TV until bedtime, I'm not gonna lie.
But we want to live slowly while we live MORE.  So at the end of the day after we've had our supper, RancherMan & I often retire to the back porch swing with an icy-cold drink instead.  We swing gently as we talk about our day, our plans, our excitements and disappointments.  Sometimes we say nothing at all as we watch that gorgeous Texas sunset performing its beauty before our eyes!
But we connect.  We share. We spend time together. This has been a good change for us and one we look forward to each evening.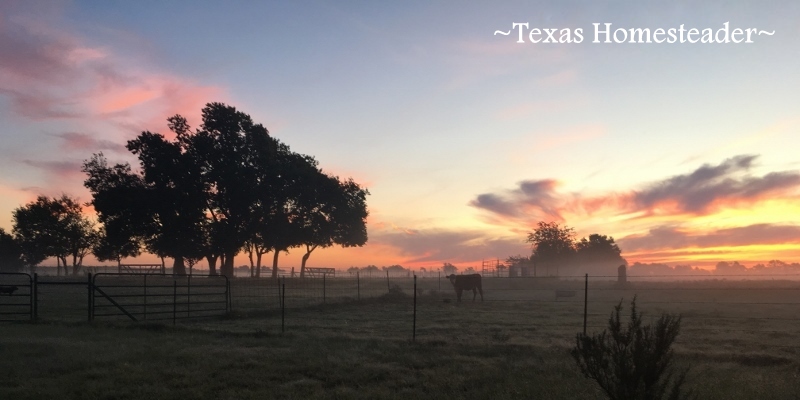 Connecting With Family
We've also freed up a little more time for connecting with our children.
You see, when we moved out here to the boonies our dream of being out of the concrete jungle we hated was finally realized.  But there was a drawback.  We felt we weren't able to be with our kids or grandbabies as much as we wanted.  Oh that must change!
Now that we've freed up a little time we filled it with special time for them.  They each live between 1.5 and 2 hours away from the Homestead.  They couldn't find time to come here, so we decided we'd go there instead!
Once each month we travel to one of our kid's homes to share supper and spend time with the family. We've told the kids it's not meant to be a fancy meal, but just what they would be making for supper anyway.  They make enough to share with us and I'll bring a side or dessert.
It's often requested that I bring a homemade Blackberry Cobbler or fresh Banana Pudding, or maybe Fudgy Iced Brownies or some other dessert.  But sometimes it's a side dish or just a bottle of wine.  Hostess' choice! We spend the afternoon with family, enjoy supper, spend more time with them after supper before finally heading home.
Then the following month we make the same arrangement with the next child until we've spent time with each one of them and their families.  We then start over with the rotation.  This has been very valuable time spent for us – and for them!
Scrutinize Your Days
So if you feel like you're on the hamster wheel with not enough time to actually enjoy your life, take a step back.  Look at where your time is spent and where you might cut back, painful as it may be.
Yeah taking one of your littles to dance practice seems like the thing to do. But is it really valuable? And to whom?  Does she even like dance?  Does he even like baseball? Or is this just something being done because it's always been done?
If it's not serving you and it's not serving your child either, maybe it's a place where you could cut back & fill it with time better spent?  Without baseball practice each week plus games each weekend you could spend one-on-one time with them throwing a ball, taking a walk or just sitting on the porch swing talking.
Or maybe planting a garden together.  Spending one-on-one time learning about growing plants and nutrition and getting a little healthy food and exercise in the process. Whaddya think?
So I've shared how RancherMan & I made this important transition.  Now it's your turn to share – we can all learn from each other!  What have you done to successfully cut out the 'noise' in your days and how have you replaced it with something better?
~TxH~
Other Simple-Life Articles


C'mon by & sit a spell!  Come hang out at our Facebook Page. It's like sitting in a front porch rocker with a glass of cold iced tea.  There are lots of good folks sharing! 
And you can also follow along on  Pinterest,  Twitter,  Instagram
To receive an email when a new blog post goes live it's EASY to