by Texas Homesteader ~
Wouldn't it be great to build a truly unique life with your own two hands?
I used to just swim with the flow of life, going where the tide carried me. But then I decided there must be much more to life.
I didn't want to just take it as it came, I wanted to make life uniquely MINE. And you can too!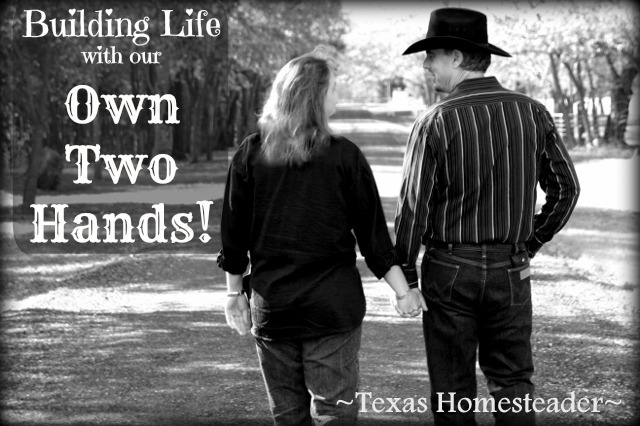 Take Life By The Horns
You may wonder why I do it. Why do I go through the trouble (and expense) of raising my own chickens?
Or why do I plant a veggie garden and then spend countless hot summertime hours over a steaming pressure canner to preserve the bounty it produces?
And why do I haul my laundry outside when there's a perfectly-good electric clothes dryer RIGHT THERE?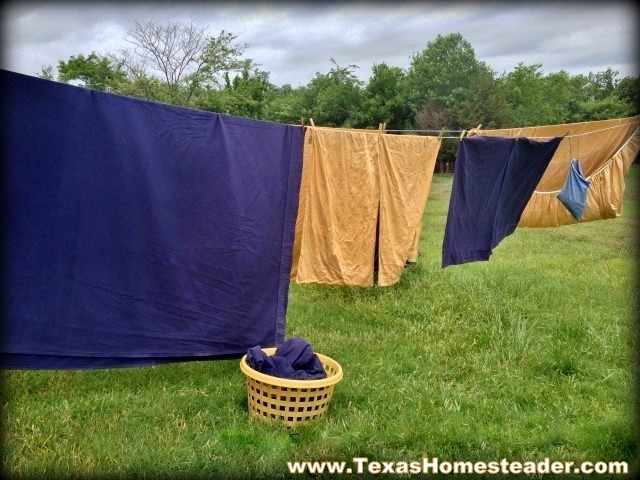 Doesn't it all take too much time? Wouldn't it be easier to pop open that commercially-purchased plastic snack-pak chocolate pudding cup instead of making it from scratch?
HECK YEAH it would!
Voluntary Simplicity In Life
But the fact is that I love the simplicity of our days here. Yes the simple life takes much more time and oftentimes much more effort.
But the resulting reduction in cost allows us to spend our days working and living right here in a place that speaks to our hearts. And the resulting feeling of empowerment gives value to my days.
Sure we could work in the corporate world and have much more money rolling in.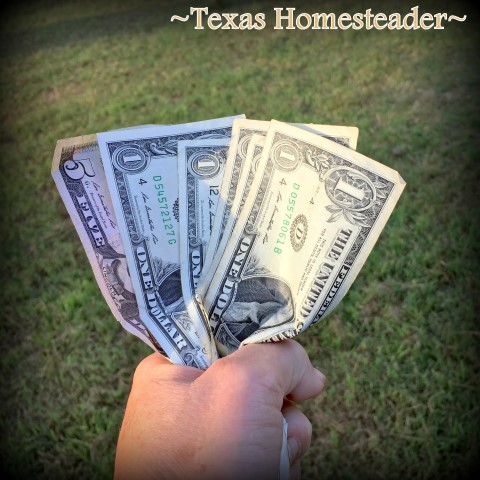 Then we wouldn't have to keep the temps in the house higher in the summer and rely more heavily on fans instead.
We wouldn't have to spend countless hours researching the rock-bottom least expensive option for cell phone plans. Heck we could reach up into the cabinet and grab a bag of pre-made cookies whenever we got snack hungry.
As it is, if we want cookies I bring out the butter, sugar and flour and bake them up from scratch.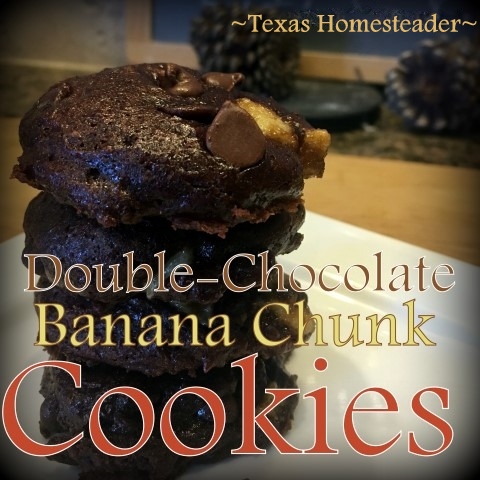 Yeah it takes more time, but time is something I'm afforded now since I'm not sitting in gridlock traffic to get to a corporate job where I sit at a desk all day.
There I'd be far away all day from the home that I love before dragging back home – way too tired to even think about a homemade supper.
What Are Empowering Tasks?
Now there is a caveat to this whole doing everything ourselves lifestyle. Yeah it's extra work, but it's empowering work.
If you've ever baked a loaf of homemade bread I don't have to tell you how wonderful it feels to pull that fragrant loaf from the oven.
How proud you feel to have your family smacking their lips before it even gets cooled enough to cut.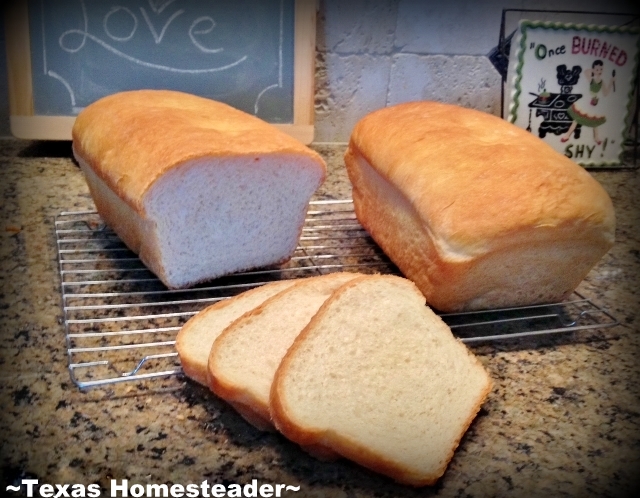 And for you gardeners – how does it seem to touch your very soul to pull that first ripe red tomato from the vine?
And really, can any store-bought tomato even compete in flavor to a perfectly ripe home-grown tomato picked at the very peak of freshness??!!
Yeah, THAT feeling.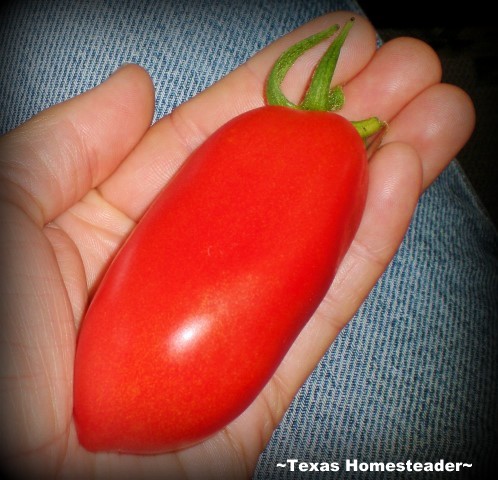 And I get to experience that wonderful feeling with almost every homestead task I complete.
Of course there's give & take to living this way. We're able to live this lifestyle because we don't spend copious amounts of money on fancy foods or a constant rotation of high-end electronics.
But here's the catch: we don't feel any sense of deprivation or regret whatsoever.
This simple life is not for everyone, but DANG it's a beautiful life for us!
Hard Times Affect This Simple Life Too
Now lest you think I'm whistling a happy tune every day with nary a care, know that there are plenty of trials in living this way too.
Recently my garden was repeatedly drowned out by torrential floods in the spring, attacked by hordes of grasshoppers afterward, and then finally finished off with record heat and drought – all in the same year!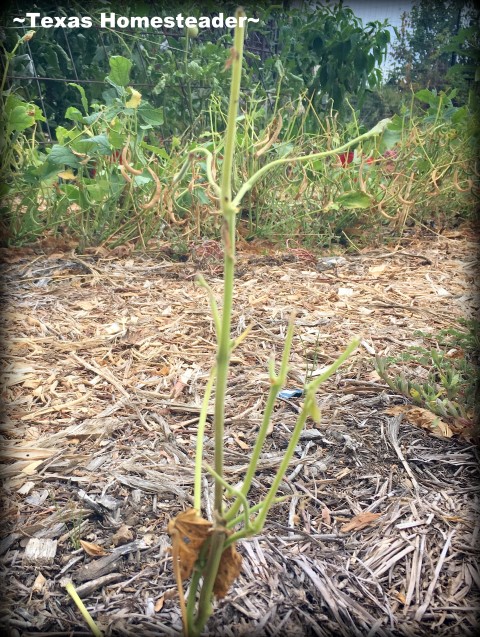 Oh how I struggled mightily and failed miserably to get my garden going – even the portions I replanted in containers.
Hours and hours of toil for naught.
And we've had to make some hard decisions to put an animal out of its misery when we and our vet had worked tirelessly and done everything in our power but still couldn't save it.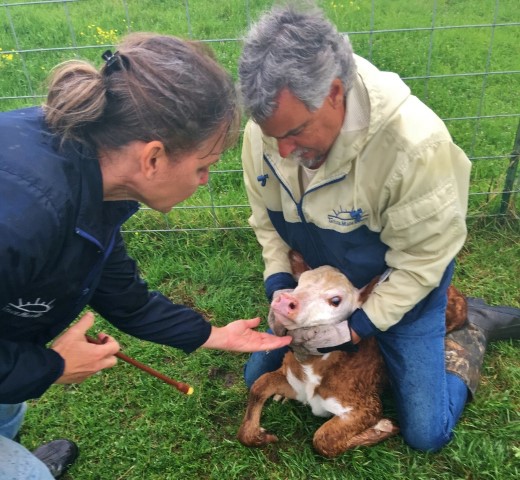 We've assisted in the birth of a calf expecting the joy and excitement of a new baby only to find it stillborn.
And my heart has felt the pain of the sight of the pile of feathers left behind after a predator took yet another of our hens.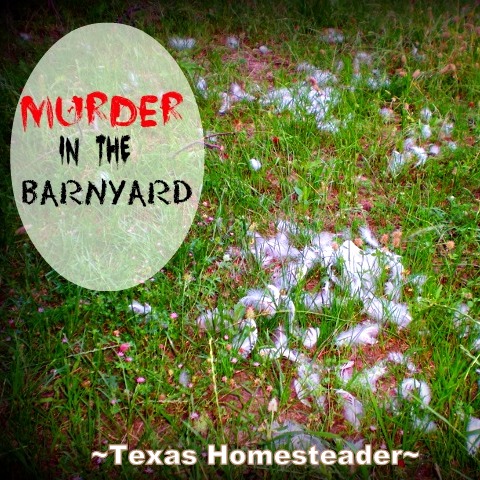 We've plunked down money we could barely afford for seed and fertilizer to plant winter pastures to keep our cattle fed, only to have uncooperative weather kill any chances of growth.
Heartache abounds in this lifestyle the same as any other. But there have been so many times when we see that shining proof that we're doing the right thing for us.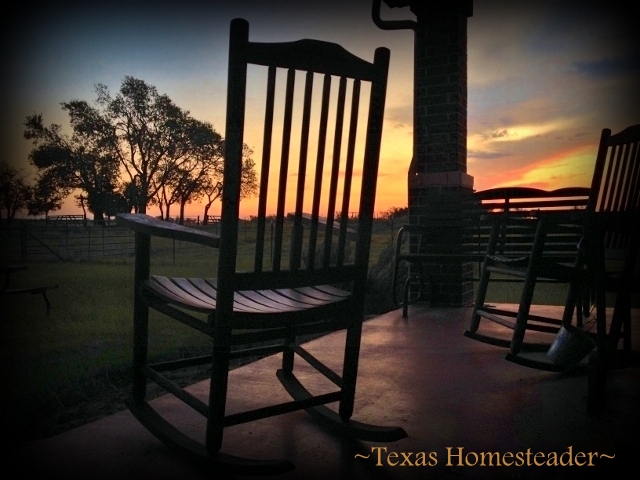 Simple Living Is The Right Life For Us
RancherMan & I stood back & wiped the sweat from our brow as we surveyed the work we'd done on our barn's chicken coop and felt pride in a job well done.
We have sat together many evenings on our porch swing watching that beautiful sunset while a baby calf bounces around in the pasture trying out his new legs.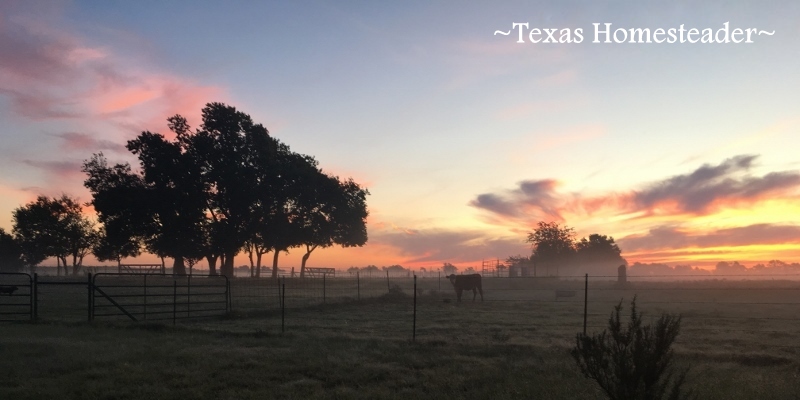 We've teamed together as we removed the tree that had fallen across the fence and re-stretched that broken barbed wire back into place again.
Yes, we've experienced blood, sweat and tears. But we've built this beautiful life with our own two hands.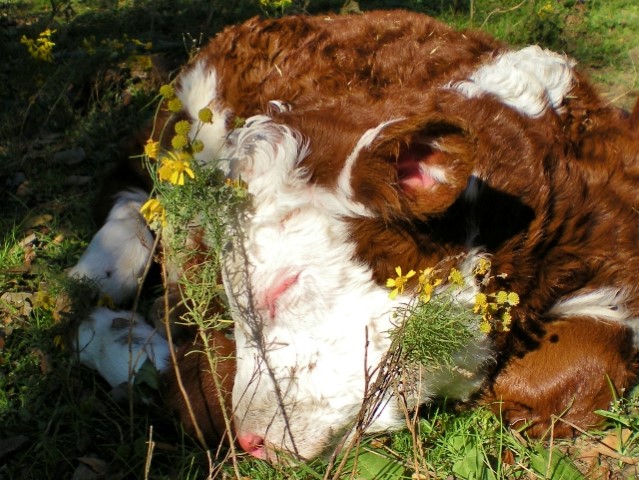 What Does YOUR Perfect Life Look Like?
Your idea of a perfect life may be similar to ours. Or it may be completely different. Figure out what speaks to your heart & start taking steps now to make it happen.
Maybe you want to take control of your own kitchen and start providing healthier food for your own family. If you have a small patch of earth you can plant herbs or a few veggies.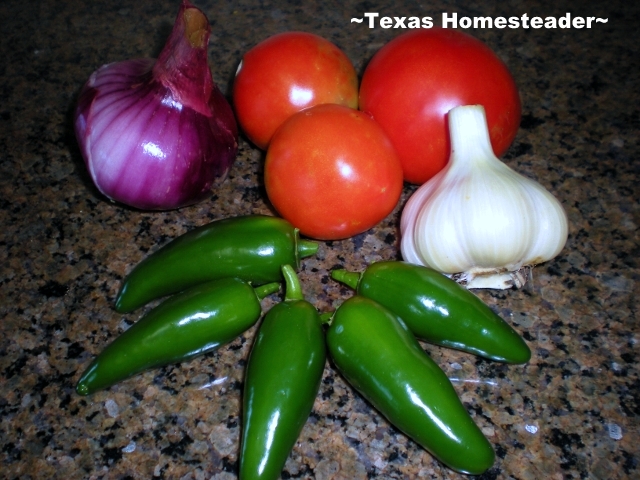 Even if you don't have room for a full-blown garden, container gardening is a small-scale way to get your hands in the earth and provide fresh food for yourself and your family. And it feels wonderful.
Or how about learning to make your favorite cookies from scratch. Heck mix up a triple batch and scoop the leftover dough into raw dough buttons for the freezer for quick-baking homemade cookie deliciousness sometime down the road.
Or maybe you dream of another profession where you can enjoy your days doing what you love instead of a dead-end job just to make ends meet.
Whatever it is, start today taking baby steps NOW toward a life that speaks to your heart.
A wonderfully unique life you love!
~TxH~
Links In This Post
Other Simple-Life Articles


C'mon by & sit a spell! Come hang out at our Facebook Page. It's like sitting in a front porch rocker with a glass of cold iced tea. There are lots of good folks sharing!
And you can also follow along on Pinterest, Twitter, Instagram
To receive an email when a new blog post goes live it's EASY to
Subscribe to our blog!
Save
Save
Save