by Texas Homesteader ~
*contains affiliate link
I enjoy using manual tools as much as possible. I'm not sure why, it's just my preference to work with my hands.
Of course I've had an electric can opener in the past. But I got rid of it decades ago, much preferring to use a hand-held crank one instead.
I prefer a whisk to an electric mixer and I sharp knife and cutting board to a food processor. Our youngest daughter often teases me about my old-time preference.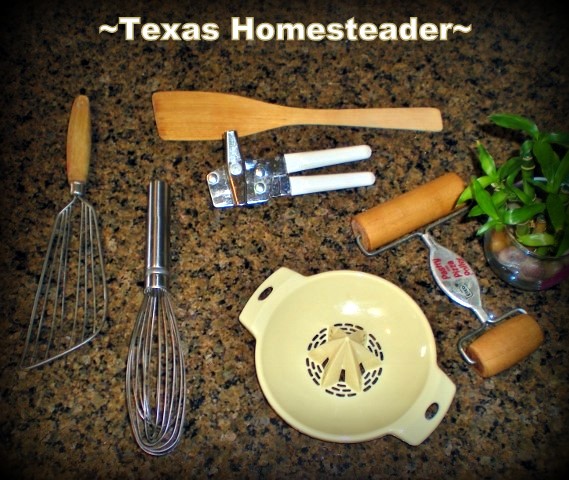 (Note: Some links in this post are for further information from earlier posts I've written. But links preceded with * are affiliate links. If you click them and buy something (almost anything, not just the item noted) I could receive a tiny commission. But the price you pay will NOT change. It's an easy way to support this blog without anything coming out of your pocket. So click often! Thank you!)
We have a high-end dryer in the utility room, but it hasn't even been turned on in over 4 years. I love to hang our laundry outside on the *retractable clothesline
.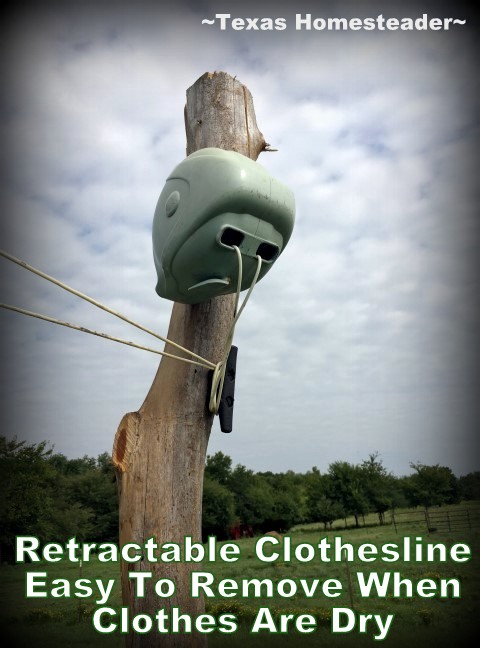 Not only does it reward me with the country-fresh sunshine aroma that you simply cannot get from a bottle, but I feel my heart smile as I remember being with my grandmother as we completed this task together when I was a child.
Add to the equation that it does my environmentally-friendly heart good to use 100% solar power for this necessary chore and you've got a winner!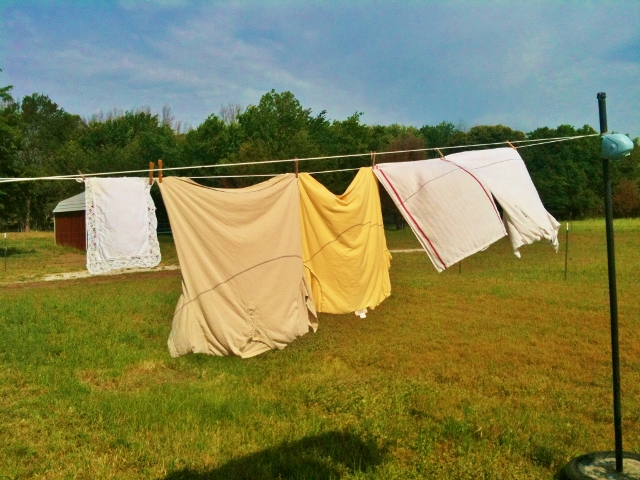 In the garden I would rather use a shovel and hoe as my primary method for working the soil. \You'll often find me on my hands and knees stubbornly pursuing the root to that rogue weed that's trying to invade my garden. This is because I don't like to use poisons or pesticides.
I even irrigate my garden with Captured Rainwater that's collected from the roof of our home and sent to an underground cistern where it's stored until needed.
Well, I actually use rainwater for all of our Outdoor Watering.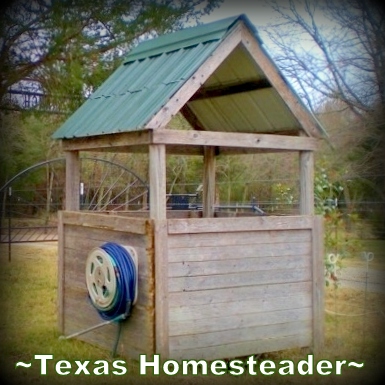 It takes so much effort to obtain that tomato or squash that first started with preparing the beds, planting the seeds, water/weed/repeat, and finally harvest.
I like to preserve garden excess that we can't eat fresh and after we have shared with family members, church friends and our community retirement center.
Sometimes doing things with manual tools is so effective with more new-wave tools. I have a *solar oven to bake bread or cook our food.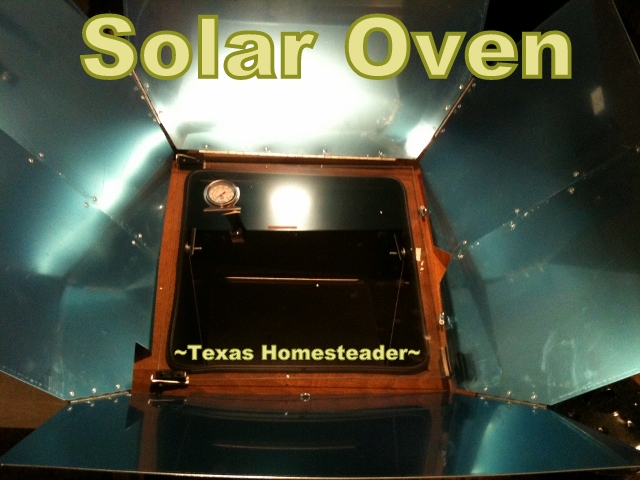 But I'm also able to use it to dehydrate fresh garden produce. I absolutely love it. Especially since dehydrated food takes so much less in storage space and energy!
I have a KitchenAid mixer that allows me to more efficiently make RancherMan that Homemade Sandwich Bread he loves. I'll use the tools I have, but my hand is by far more often reaching for their manual counterparts.
Yes, using manual tools and implements is slower and takes more effort on my part. But I love that they don't use electricity which makes them much more gentle on the environment.
Plus a manual tool is often much less expensive than the powered counterpart. And many times lasts much, much longer.
I also love how it puts me in the moment with the chore at hand. I guess I feel it's just the way that suits me best.
What about you? Do you enjoy doing things the 'slow' way?
~TxH~
Read More About How Grandma Would Do Things
Other Dehydrating Posts


C'mon by & sit a spell! Come hang out at our Facebook Page. It's like sitting in a front porch rocker with a glass of cold iced tea – lots of good folks sharing! You can also follow along on Pinterest, Twitter or Instagram.
If you'd like to receive an email each time a new blog post goes live it's EASY to
Subscribe to our blog!
*Amazon affiliate
Save
Save
Save
Save