by Texas Homesteader~

It's all the rage now: Voluntary Simplicity. I guess like most things, it probably means different things to different people.
To me it means living slower & more deliberately. But it doesn't involve deprivation or sacrifice. It simply means shunning things in my life that don't add any value.
I'm shunning all the mindless noise in my days. Voluntary simplicity is often a higher-labor yet slower-paced life. One that bids you to stop and smell the roses.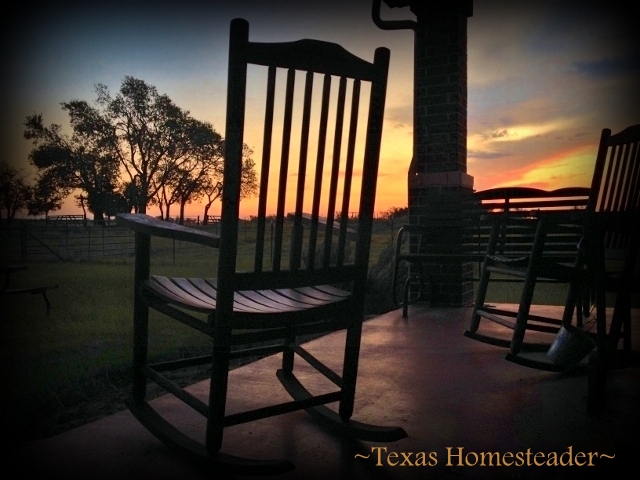 It's often softer on the earth as well which is very important to me. And it's also often less expensive so it's good for the budget as well.
But for me the most important aspect is that it's good for my spirit.
Voluntary simplicity is not about deprivation, but about creativity.
The term itself is a little misleading since a "simple" life is seldom if ever a life with less effort. For instance it's acting on voluntary simplicity to hang my laundry under that blazingly-blue Texas sky instead of quickly stuffing clothes into an electric dryer.
It's voluntary simplicity to work the vegetable beds, plant, weed and harvest fresh veggies from my own garden instead of grabbing whatever is offered at the store as I'm walking down the produce aisle. It's a lifestyle that's not for everyone, but it's certainly a good fit for me!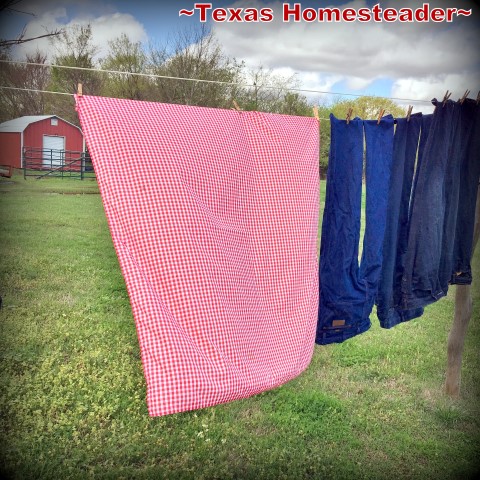 I don't know what initially lead me to the voluntary-simplicity lifestyle, although even as a youngster I had an old-fashioned spirit. But as I moved to my own home as an adult and began my own life I got caught-up in the swirl of life.
Copy. Paste. Repeat Kinda Life
As a young adult with small children, a full-time job and the new-homeowner excitement that comes with that period of my life, I was having fun playing grownup. I was just maintaining my life but it was just a very day-to-day existence.
Every day was much the same as the day before. Of course I was clawing all week for those precious few weekend hours when I could slow things down awhile and enjoy my life. Back then I longed for a life that was deeper in meaning.
Life, More Meaningful
Since starting on this voluntary simplicity journey over two decades ago my life has become significantly more meaningful.
Instead of getting that rush from buying that new whatsit from the most fashionable stores, I get that same charge by sitting on our back porch with RancherMan in our older wooden rockers, glasses of wine in hand, and watching together as that brilliant sun sinks into the western sky behind the old barn that speaks to my heart.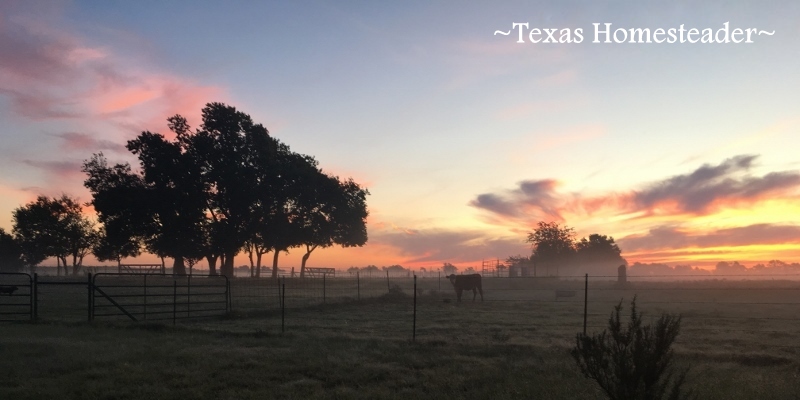 I plan to keep expanding my reach for self sufficiency as time passes. It's almost something that's become like a fun hobby for me. It satisfies the crunchy-green me as well as the old-time soul I've always had.
What's next? Time will tell!
Live simply my friends! I share lots of fun stories & recipes on our facebook page, so c'mon by & follow us on Facebook.
~TxH~
Other Simple-Life Articles


C'mon by & sit a spell! Come hang out at our Facebook Page. It's like sitting in a front porch rocker with a glass of cold iced tea. There are lots of good folks sharing!
And you can also follow along on Pinterest, Twitter, Instagram
To receive an email when a new blog post goes live it's EASY to
Subscribe to our blog!
Save