by Texas Homesteader ~
RancherMan absolutely loves my homemade KitchenAid Sandwich Bread so I endeavor to keep him supplied in it as often as possible.
I like to make sure the crust of my bread is flavored in buttery goodness and we only use real butter, but of course I like to use it in moderation.
So recently I pulled my fresh loaves from the oven, went to butter the tops and I thought "Hey, there's an even EASIER way and it uses less butter!"
This is certainly not a new idea but it's one that I've adopted in the kitchen each & every time I'm buttering the tops of my fresh homemade loaves. Y'all know I'm a big fan of using it ALL.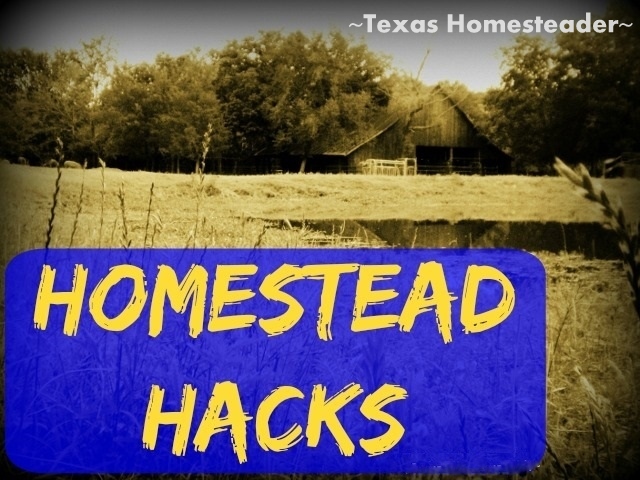 I typically pull the loaves from the oven when there's still 5 minutes left on the baking time and rub the tops of the loaves with a stick of butter lightly coating the top and return the loaf to the oven for the final bake time.
This allows the buttery flavor to coat the top of the loaves. And my handsome RancherMan loves the taste of butter.
Using An Empty Butter Wrapper
But on this day I spied the the now-empty butter wrapper that I had sitting on the counter after making my bread and I decided to butter the loaves a little differently this time.
I allowed the full baking time for the loaves & when I brought them out from the oven I opened the butter wrapper and ran the buttery side across the top of my homemade bread.
The warm bread readily accepted the butter left stuck on the wrapper and a light coat of melted buttery goodness was added to the top crust of my bread. RancherMan didn't notice a difference at all.
Try this with your own hot rolls or loaves of bread. By using this procedure you can add the buttery flavor to your bread with just the small amount of butter residue left behind on the wrapper.
All the butter flavor but using just a small amount of butter. All all with something that beforehand would have just been tossed in the trash.
Gotta love it!
~TxH~
Other Kitchen Hacks


C'mon by & sit a spell! Come hang out at our Facebook Page. It's like sitting in a front porch rocker with a glass of cold iced tea. There are lots of good folks sharing!
And you can also follow along on Pinterest, Twitter, Instagram
If you'd like to receive an email when a new blog post goes live,
subscribe to our Blog!