by Texas Homesteader ~

By now most of you know Earth Day is April 22nd each year. It's a special day to highlight being kind to our environment – it's like Mother Nature's birthday!
There are lots of gifts we can give to Mother Nature, most of 'em are FREE. Come see my faves.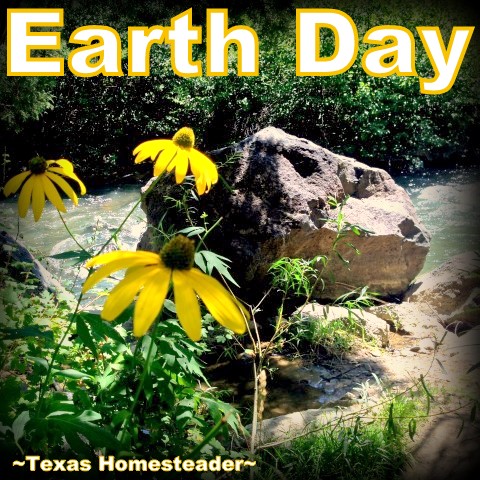 (Note: Some links in this post will take you to other related articles for further information. But links preceded with * are affiliate links. If you click and buy something I could receive a tiny commission.)
Celebrate Earth Day For FREE!
Many people celebrate Earth Day by doing something good for Mother Earth. It doesn't have to be complicated or expensive.
Some pick up trash on the beach, some plant trees, others figure out ways to live more gently on this big, blue planet we call earth.
Sometimes the most wonderful gift for Mother Nature is what you DON'T BUY. Did you ever think about that?
It's easy to pick just a few things to do differently in your day-to-day life to make a real difference.
Are you looking for simple gifts for Mother Nature? Here are some of my faves.
---
Reduce Plastic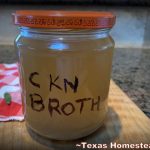 There are so many ways to reduce plastic in your kitchen. I prefer to use repurposed Glass jars in the refrigerator instead of plastic food storage systems. (where the lids ALWAYS get lost. LOL!) I typically save nice glass jars that come with my food or reuse canning jars.
And I've shunned single-use plastic water bottles in favor of a water filter and my favorite reusable *Glass Water Bottle. I just think water tastes better in glass, don't you?
---
Low-Cost or Free Mulch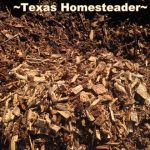 This could be a gift for you and Mother Nature too! Adding mulch to your plantings conserves moisture. That means less watering for you while your plants enjoy all the moisture they need. But there's no need to buy the mulch in big bulky disposable plastic bags.
We found out we can get Mulch for FREE through our county services! The county saves by not having to haul that material to the landfill, you save by being able to take all you need for free. Win/win. All the good stuff, none of the bad stuff.
---
Reduce Waste Brought Into Your Home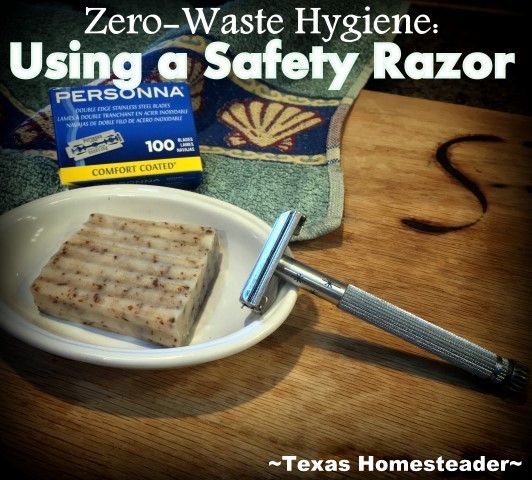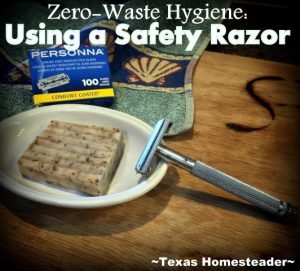 What about that plastic razor you buy over & over again? (just to replace over & over again) Why not give a Safety Razor with replaceable blades a try?
RancherMan & I each have a nice *safety razor that we've had for years and we love them. No more plastic disposable razors for us!
---
Reduce Chemicals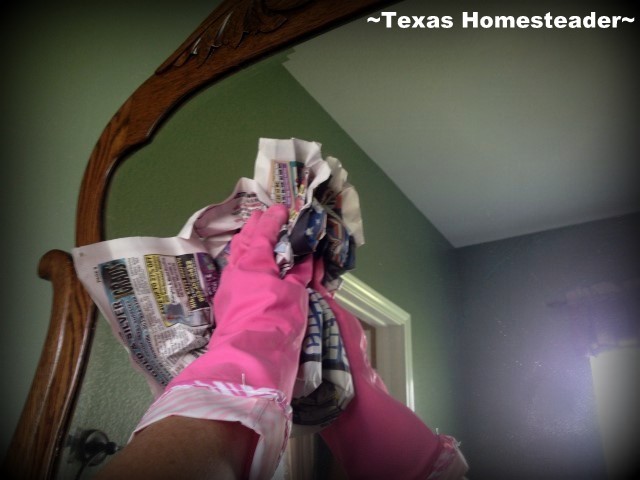 Homemade Cleaners are beyond easy to make yourself and require no new plastic spray bottles or containers and no chemicals brought into your home.
For my homemade spray cleaners I often have family members save an empty spray bottle that would have just gone into the recycling bin. See there? Even more trash diverted to a new use instead!
(see ALL my Natural Cleaning posts by pressing this button: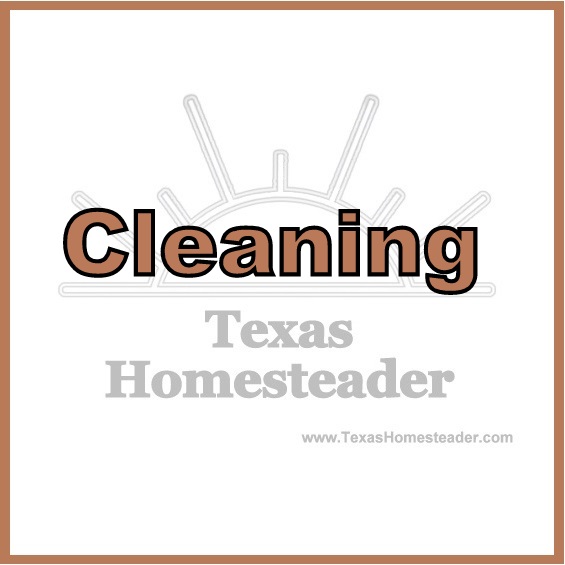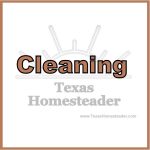 ---
Fewer Toxins Outside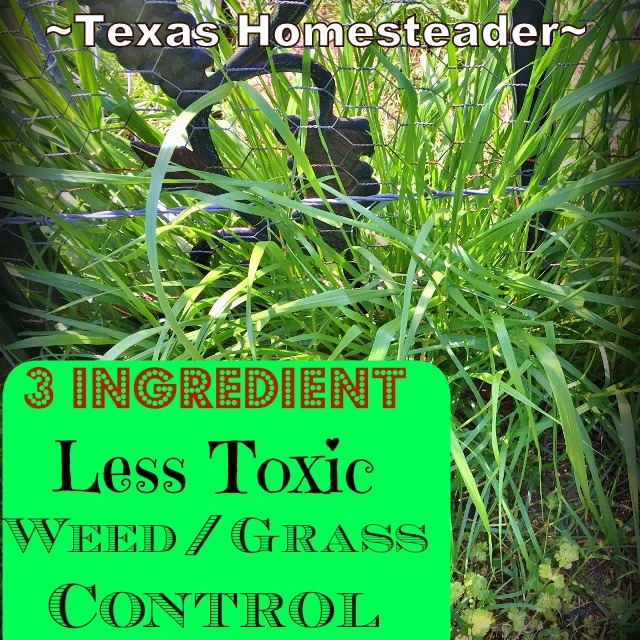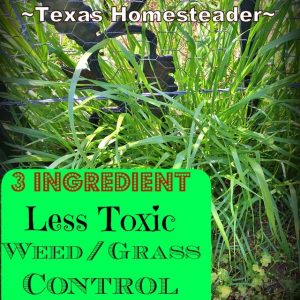 What about outside? You say you have grass and weeds growing where you don't want them?
Don't run to the store to buy toxic chemicals to deal with them.
It's super easy to whip up a less toxic weed killer with standard ingredients in your kitchen. Quick to make, zero chemicals.
Or sometimes I take a leftover Pot of Boiling Water from the stove and pour it on sidewalk cracks to kill unwanted grass & weeds. You don't get any more zero-waste and toxin-free than that!
---
Plant a Tree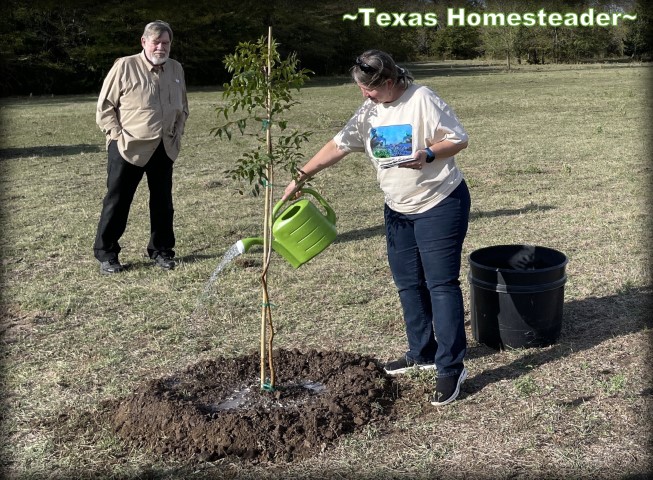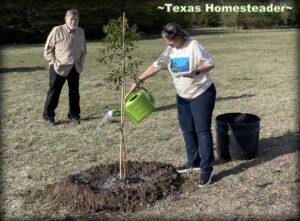 This one is a win for you and Mother Nature too. Plant a tree. It will offer so many benefits depending upon the type of tree you plant and where you plant it.
Enjoy the cooling shade, perhaps flowers or fruit, and watch birds too. You can even use it to remember a loved one (to make it easy to SKIP the harmful balloon releases!)
I'm sharing the Proper Way To Plant A Tree to give your new tree the best chance of success.
---
Plant a Garden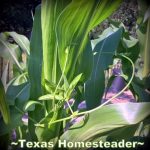 You don't have to go all out & plant a huge garden. Start small and expand as your confidence grows. Plant a tomato plant in a large pot on your patio and enjoy fresh tomatoes all season long.
And don't forget to add a few herbs too. They're pretty and you can harvest fresh herbs as you need them.
Heck plant a whole edible landscape – many plants are beautiful enough to show off with the added benefit of feeding your family!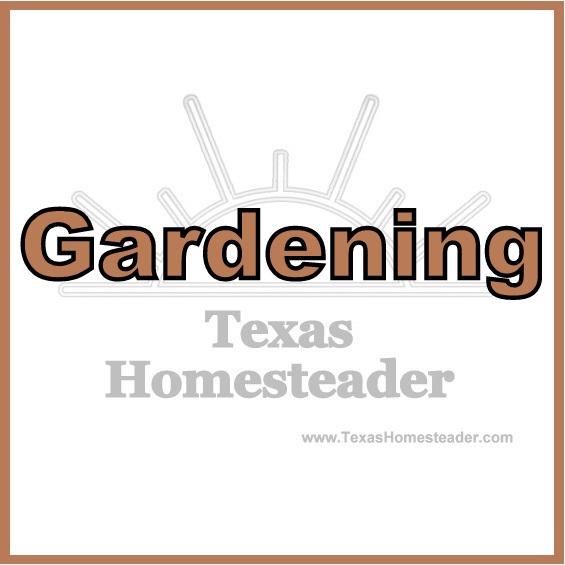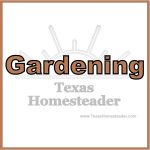 ---
Passive Solar Energy Is FREE!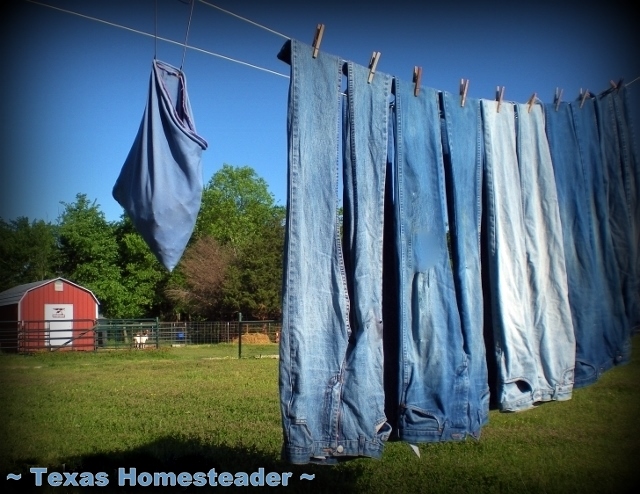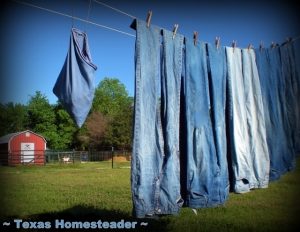 Solar energy can be FREE. And of course Hanging Your Laundry on the line outside is a super-simple way to slash your energy usage too.
Plus c'mon, is there really any better scent for your clean clothes than that fresh outdoor scent?
But there are lots of ways to use that free solar energy in your favor and you don't have to buy a thing to use it.
All for free, bebe!
---
Learn To Make Foods You Used To Buy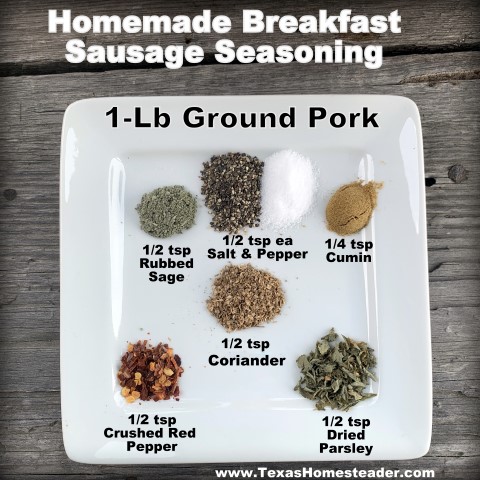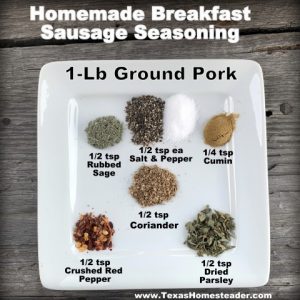 This one is easy. Learn to make foods you used to buy. And like the garden tip above, it's not necessary to go all out at once.
Start small and expand your recipe base as your confidence grows.
Here are a few of the easier things I learned to make on my own.
See ALL Our easy recipes!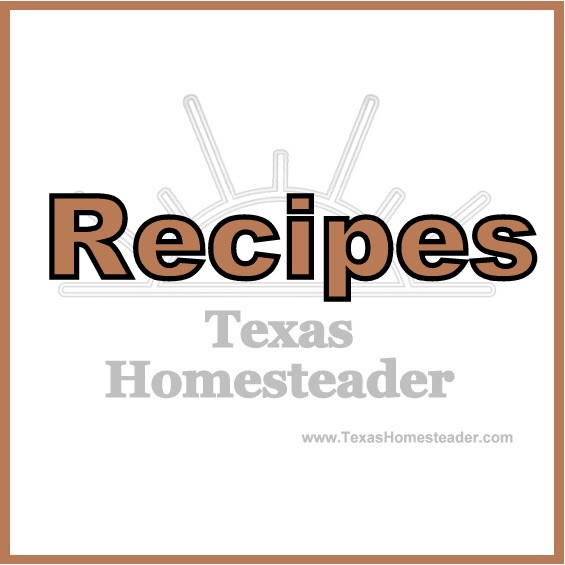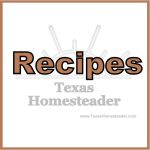 ---
Watering Spike Using Repurposed Bottles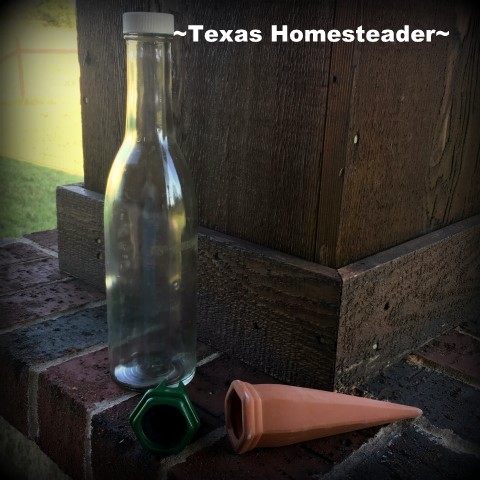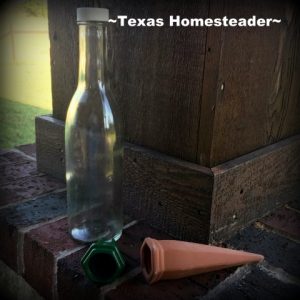 I have *Watering Spikes are made of terra cotta that uses repurposed water bottles (I found a glass bottle that fit mine and used it instead.) Water goes into the spike and deep into the soil. There the soil can draw the moisture as it dries out. And it uses a repurposed bottle for the water reservoir – oh how I love it.
A *Larger Watering Spike takes a repurposed glass wine bottle. Love it!
---
Fuel-Free Cooking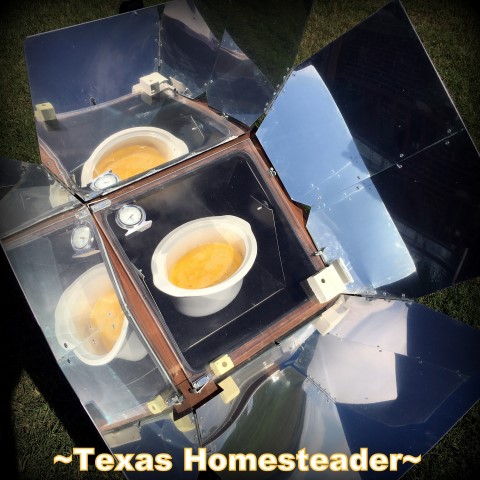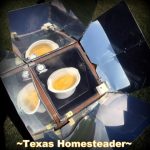 When you're ready to take that next step, maybe you can consider a *solar oven. Oh man, I love mine!
Here in the heat & humidity of a typical Texas summer I often cook our meals outside in my solar oven. No purchased fuel is necessary and no cooking heat in our home either!
See All Our Solar Cooking Articles: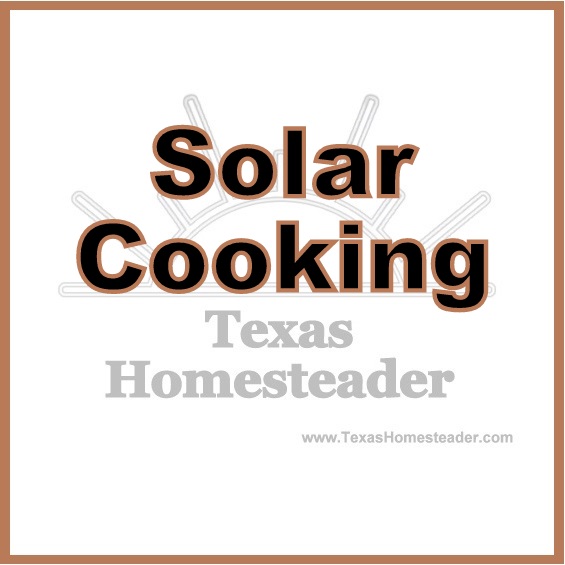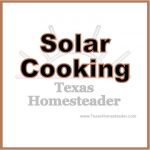 ---
No-Spill Fuel Can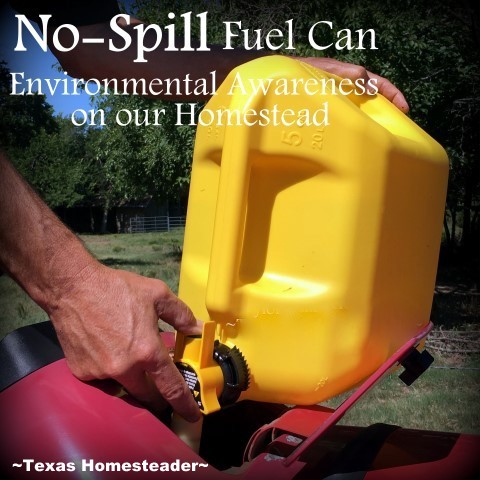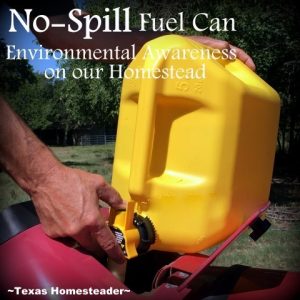 It used to make me wince when RancherMan would try to hoist that fuel can to the hood of my tractor & pour the fuel. There would always be a splash that would spill out as he was tipping the can's spout into the fuel tank.
But since we found these *No-Spill Fuel Cans, nary a drop has been spilled.
---
What Will You Do To Celebrate?
So as you can see, there are lots of eco-friendly things you can to to celebrate Mother Nature's birthday. What are some of your favorite things to do for this special day?
~TxH~
This post categorized in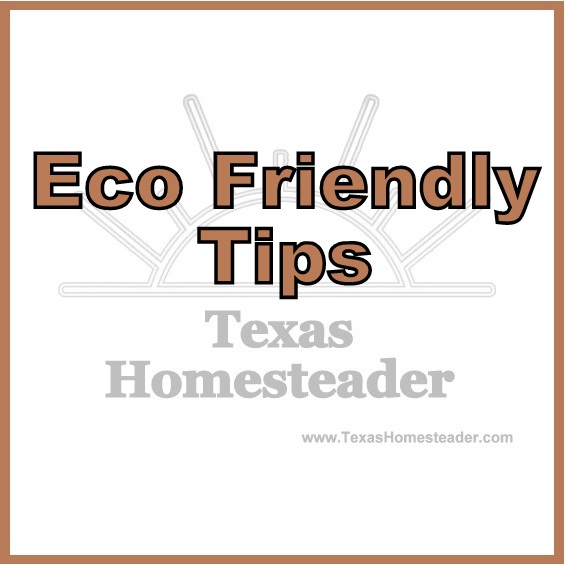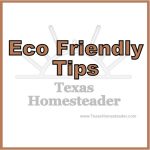 Other Eco-Friendly Posts
…and Many More


C'mon by & sit a spell! Come hang out at our Facebook Page. It's like sitting in a front porch rocker with a glass of cold iced tea – lots of good folks sharing! You can also follow along on Pinterest, Twitter or Instagram.
If you'd like to receive an email each time a new blog post goes live it's EASY to
Subscribe to our blog!