by Texas Homesteader ~
Now that we have free-range hens again I'm using up those fresh eggs in many various ways. RancherMan loves for me to boil them up & have them for him in the fridge ready for a quick high-protein snack. And I've been making Egg Salad Sandwich Spread to replace his traditional purchased peanut butter sandwich preference for lunch.
Since I've found out how much healthier free-range eggs are compared to their commercial counterparts I find I'm always boiling eggs, (thankfully I found an easier way to peel those very-fresh eggs.)
But egg salad isn't the only benefit of boiling up fresh eggs, I'm also killing weeds in the bricks of my sidewalk. How you say?
Y'all know my battle cry: "Use Whatcha Got!" This isn't a new idea, but it's a great one to keep in mind.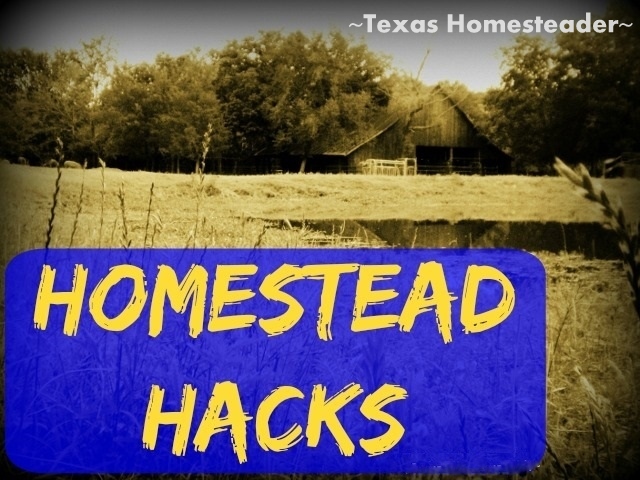 You see, when we built our home we wanted brick accents in the sidewalk. And although I love the way those bricks add interest to the sidewalk, it's constantly a growing space for sprouting one weed or another. Since it borders my Edible Landscape I don't want to use poison here.
But now that I've finished boiling the eggs I use a slotted spoon to move the cooked eggs into some chilled water to cool. I'm left with a pan of near-boiling water.
Boiling Water To Kill Weeds
So I take that water out to the sidewalk and pour it carefully along the cracks in the sidewalk where weeds are attempting to take hold.
The weeds wilted immediately and within a very short time they've completely died.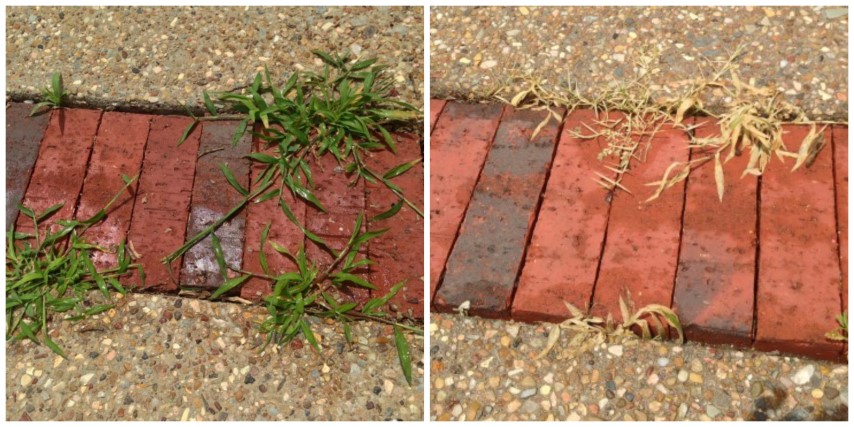 I wrote the other day about a 3-Ingredient Weedkiller from Kitchen Ingredients. And I often use this concoction to spray along these sidewalk cracks while I'm out spraying around my garden fence.
But this Homestead Hack doesn't involve buying or mixing any ingredients, or filling & washing out a sprayer. I mean, heck – that waster was already boiling in my kitchen. Instead of just pouring it down the sink when I'm done, I might as well put it to good use.
I do this same thing when I'm water-bath canning. That huge pot of water has done it's canning duty, why not give it a second use?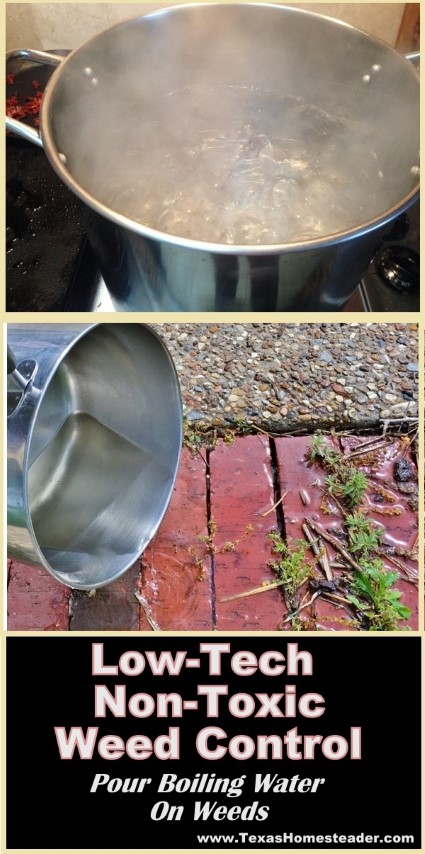 Boiling water is an all-natural way to kill those weeds without any expense, poison, or heck – not even elbow grease!
What's not to love??!!
~TxH~\This post categorized in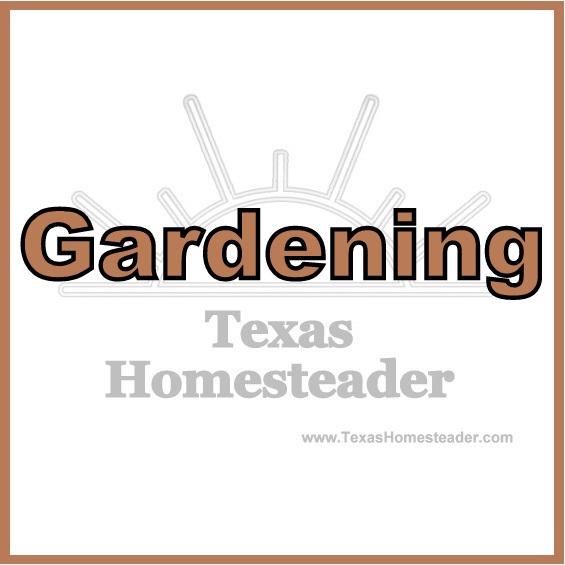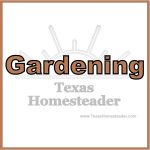 Other Low-Waste Solutions
My Favorite Garden Hacks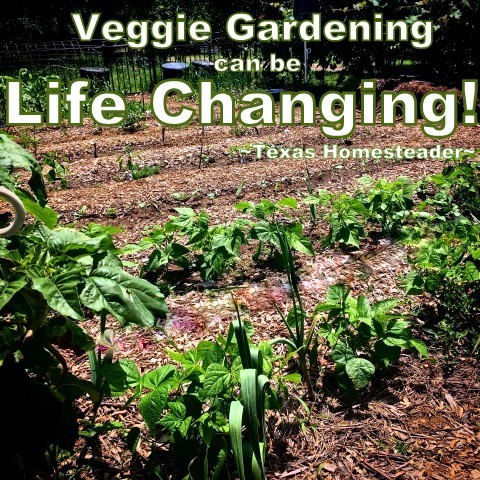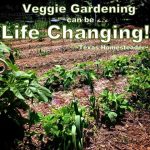 C'mon by & sit a spell! Come hang out at our Facebook Page. It's like sitting in a front porch rocker with a glass of cold iced tea – lots of good folks sharing! You can also follow along on Pinterest, Twitter or Instagram.
If you'd like to receive an email each time a new blog post goes live it's EASY to
Subscribe to our blog!