by Tammy Taylor
Wild hogs are a problem here in NE Texas, their destruction is far-reaching and often severe.  These destructive creatures sweep across our fields in great quantities & root huge holes in our pastures overnight.  This damage not only destroys the pasture grasses we rely on to feed our cattle, but can be damaging to our equipment as well.
But the good news is these wild hogs are just pork – escaped domestic hogs that have re-bred for years in the wild. RancherMan is an accomplished hunter. Since these wild hogs are so plentiful on our homestead it's very common for us to have an abundance of wild pork in our freezer at any given time.
I've written before about some of the many ways I cook this meat such as Pulled Pork Sandwiches & Slow Cooker Pork Roast w/Red Wine, but today I'm writing about that sweet rite of Barbeque-Season passage – Pork Ribs on the grill!
Harvesting Wild Hogs
A large sow was harvested and processed recently right here on our ranch, but RancherMan subsequently harvested two more sows in quick order.  Those last two were sent to the processor to allow us those cuts we love such as pork chops and ground pork.
It also gave us a little time to clear out our freezer to make room for more meat.  Pork ribs take up a lot of space! So RancherMan brought them out to thaw, invited over a few dinner guests and proceeded to cook up those ribs on the charcoal grill!
Preparing The Pork Ribs
He marinated them for several hours in Lowry's Original Season Salt Marinade & about 1/2 cup of Claude's Original Brisket Marinade.  When we were about a couple of hours away from mealtime he brought those marinated ribs out of the fridge and plopped them on a hot grill, slathering the reserved marinade over them and closing the lid.
Ribs On The Grill
He cooked those ribs slowly for about an hour and a half turning them & repositioning them often around the heat.  When they were done he brought them sizzling off the grill, cut them into single ribs and I served them along with my homemade Ranch-Style Beans and some macaroni & cheese and of course plenty of sliced jalapenos on the side.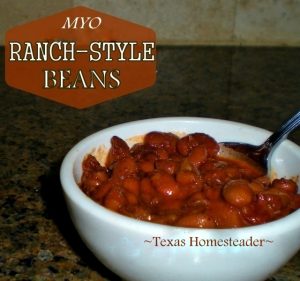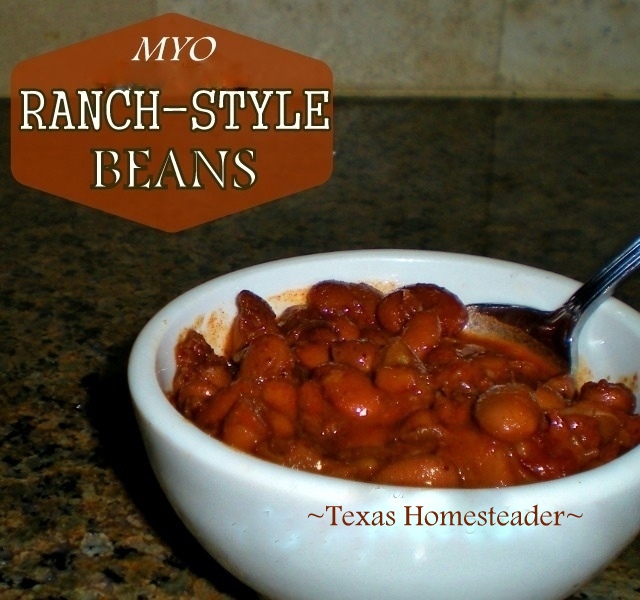 Our guests devoured those ribs and kept remarking that they couldn't believe they were wild hog meat and exclaiming how absolutely delicious they were.  But now that's something RancherMan & I have known for years…  😉
Favorite Wild Hog Recipes
(Can use store-bought pork instead)



Pork Roast Recipes:
Other Wild Pork Recipes:
Recipes with Leftover Pork Roast:
~TxH~


C'mon by & sit a spell!  Come hang out at our Facebook Page. It's like sitting in a front porch rocker with a glass of cold iced tea – lots of good folks sharing!  You can also follow along on Pinterest, Twitter or Instagram.
If you'd like to receive an email each time a new blog post goes live it's EASY to Subscribe to our blog!