~by Texas Homesteader ~
As is our tradition, RancherMan & I are making many of our Christmas gifts ourselves. This year we've been busy making several different kinds of gifts. I've also been experimenting with making extracts – it's all been so much fun!
I thought homemade mint extract might make great gifts. But I needed to purchase small jars to hold the extract.
But it just seems… I don't know – not quite right to go to the craft store & buy small bottles. Thankfully I've found an alternative that works beautifully – check out today's Homestead Hack.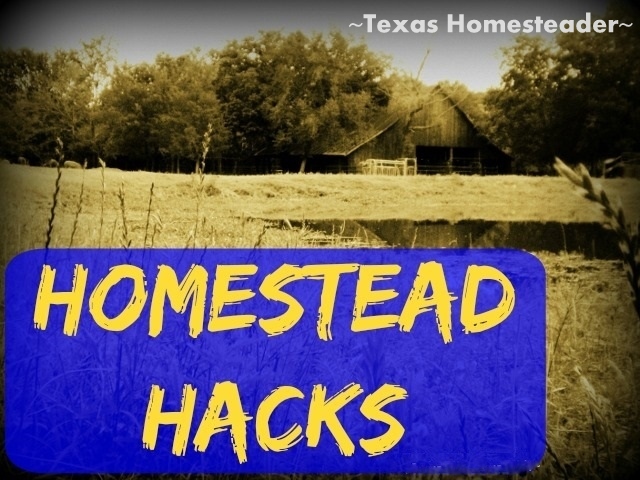 When contemplating these small jars, my thoughts turned to another time recently when we were looking for spray bottles. We decided that for the same price (or LESS) we could purchase heavy duty spray bottles that were already filled with product.
Win/Win! So of course I thought I'd give it a try to fill this need as well.
Purchasing Items Sold In Small Jars
RancherMan & I went to the Dollar Store and looked in the food section for something that was sold in small glass jars. We found these tiny jars of salad garlic and decided they would work quite nicely.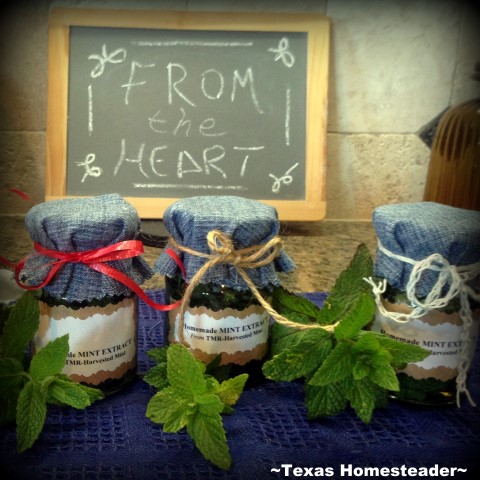 Even though these garlic cloves were very subtly flavored I was concerned about tale-tell aromas sticking around when the bottles were empty.
So I first scrubbed the empty jars with hot soapy water and baking soda, then I ran them through a dishwasher cycle.
When they came out of the dishwasher I allowed them to thoroughly air dry for a couple of days.
The glass jars ended up crystal clear and both the jars as well as the lids were odor free. So I know they'll work perfectly for our gifts!
I'll fill them with our extract, print out a cute label and wrap it festively and they will make super-cute gifts from our hearts.
~TxH~
Other Christmas Posts You Might Like:
Gift Ideas
Eco-Friendly Gift Ideas: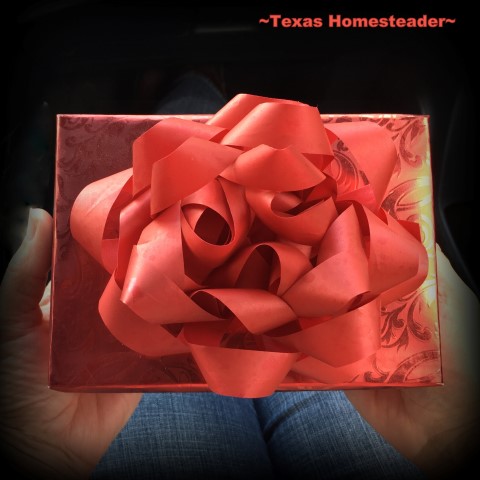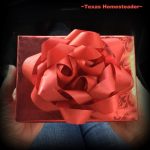 Low-Waste Gift Wrapping & Presentation


C'mon by & sit a spell! Come hang out at our Facebook Page . It's like sitting in a front porch rocker with a glass of cold iced tea. There are lots of good folks sharing! And you can also follow along on Pinterest, Instagram & Twitter
If you'd like to receive an email when a new blog post goes live,
subscribe to our Blog!
Save