by Texas Homesteader ~
*contains affiliate link
Ya know, frugality is really an easy thing to accomplish. And you can even set it & leave it on cruise control too. It just takes keeping an open mind for ways during your typical day to save some money.
Soon it's not even something you strive for, it's just part of your everyday life. And it's often an eco-friendly move too.
Come see 5 Frugal Things I did this week to save money and the environment.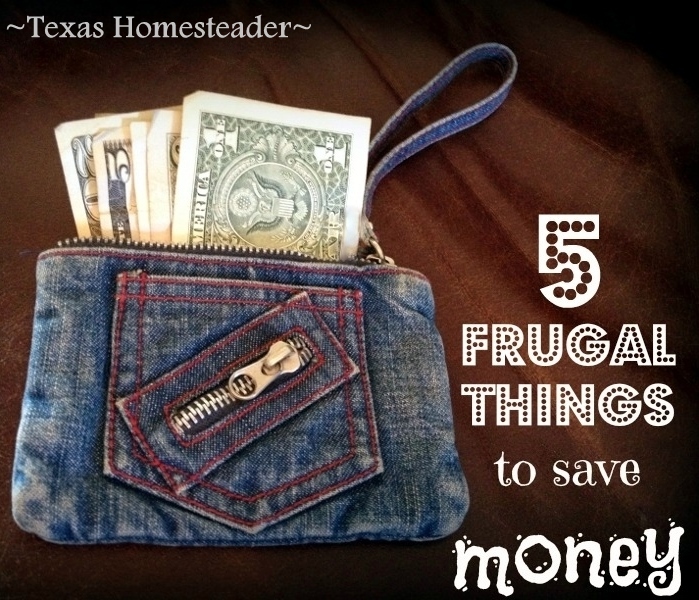 Decluttering Saves Money & Landfill
I spent several hours deep-cleaning and decluttering our master bedroom closet and kitchen cabinets. Then I thought of people who might be able to use some of these things that I no longer need. Whether purses or unused makeup, shoes or dishes – I sent out many items to my family & friends. At least these things being emptied out of our closet have another useful life in other homes.


I also set aside a large clothing & housewares bundle for donation. And there are a few nicer jewelry items that I set aside to be selling soon.
I'm thrilled with the new roominess in the closet & cabinets. And the tax break at the end of the year for the donation and potential cash infusion from the sale of jewelry I no longer wear will be nice too.
Inexpensive Beverage
RancherMan used to be a cola man. But I worried about the health aspect of consuming that much cola. And the expense. Oh, and all the waste too! So I started making him Sun Tea instead.
I use my repurposed hourglass jar to make my tea. He likes it sweet, so I add a few stems-worth of Stevia Leaves to sweeten it for him.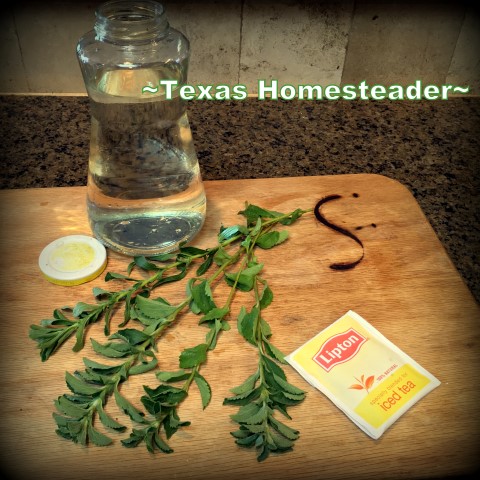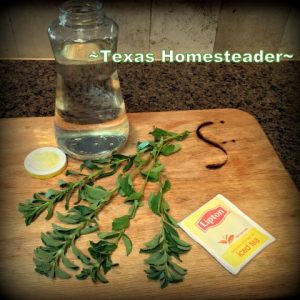 This beverage costs pennies to make and it's brewed using only the power of the sun. Then the tea bag and the spent stevia leaves are put into my *Tumbling Composter to make that Black Gold Compost my garden loves.
Oh, and the repurposed jar is rinsed and put away for the next batch of sun tea. Better for his health, our budget and the environment too.
Take Advantage Of Special Offers
RancherMan & I were almost out of coffee. And we like to support our local business, so we shop locally. Periodically a store in our town offers a $5 coupon when you spend $25. So we took advantage of that sale and purchased 5 canisters of our favorite coffee. It was even on sale! Then we also received a quick $5 off the total.
We enjoy that coffee each morning and I've found lots of fun things to do with the empty canisters as well. I've made:
So always be watching for special offers in your area for an easy opportunity to save some cash buying what you'd buy anyway.
Save Food Waste
RancherMan & I volunteer for our local food pantry. One day we were giving out eggs as part of the food bundle. One of the volunteers would check each carton to make sure there were no broken eggs. If she found one she put it to the side and replace it with an uncracked egg.
But those broken eggs started accumulating. Ugh, how do you trash raw eggs? It doesn't take long for them to smell in the trash. And our distribution location has no garbage disposal system. Then I got an  idea…
I had her place all the broken eggs in a plastic container and I brought them home. I mashed them all together, shells & all and placed them in my solar oven to cook.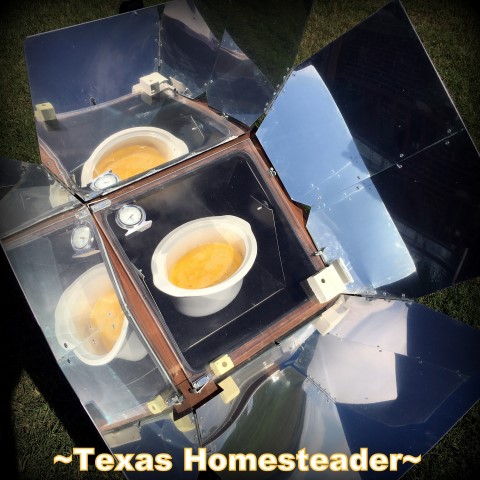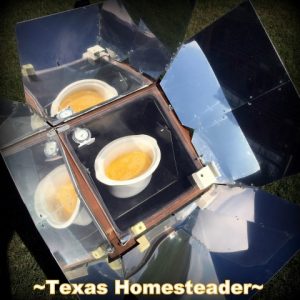 Then after they were cooked & cooled I spooned the scrambled eggs/shells into my *Silicone Muffin Pan and froze them. I'll bring them out one at a time and offer them to my chickens. They'll get a boost of protein and calcium for their healthy eggs using what would have been wasted food.
Although I realize it's not a good idea to force-feed your chickens calcium or protein in large quantities, this small amount of egg/shell only gives each chicken a couple of tablespoons each day.
I've written before about how to get Chicken Food For Free. But this particular thing solved a wasted food problem as well as a 'how to dispose' problem and gave our hens a little extra protein & calcium to boot. For free!
Homemade Gifts
It's still plenty hot outside but RancherMan & I are already thinking of our Homemade Christmas Gifts. We have something we've been working on for our kids & other family members of course. But our gift to our Grandchildren is always an Experience gift.
We've taken them to live productions of It's a Wonderful Life and Christmas Story. Another time we took them to an Indoor Rock Climbing Facility. Yet another time we all enjoyed a Ninja Warrior Obstacle Course. But we've always hated how on Christmas Day they'd have no gift to open from us since their experience gift was enjoyed weeks earlier.
So we like to make a little sumpin' for them for Christmas Day. Last year we made cute Santa Sleighs from Candy. They were very well received.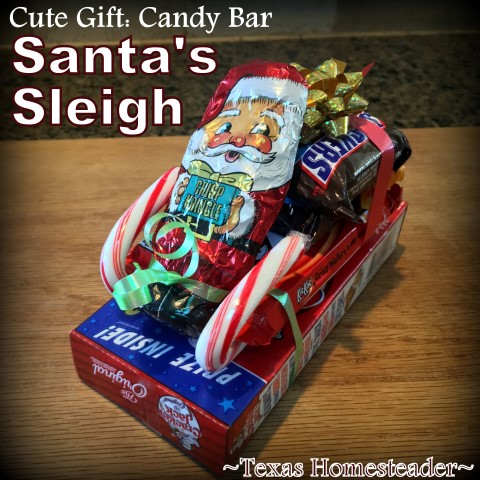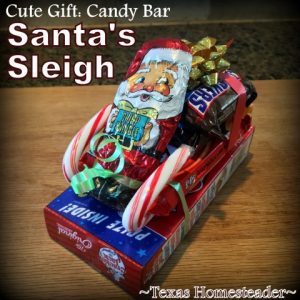 This year I'm making empty peanut butter jars into cute snowmen. I'll fill them with white chocolate dipped pretzels I think
To make our gifts I'm using empty peanut butter jars from my pantry and some craft paint I already had. I'm making the scarf from scrap fabric. This gift will be super cute (I'll share photos when they're done of course) and will cost very little. I know the grandkids will love it!
Frugality During The Typical Day
Of course this list is not all inclusive. As I mentioned, a frugality mindset just becomes part of your regular daily routine after a while.
For instance I cooked most of our meals from scratch & remade stale cereal into a sweet treat for RancherMan to stave off potential food waste. I made Homemade Yogurt in my Instant Pot and Honey/Oat Sandwich Bread for RancherMan. We combined errands to reduce our time on the road and gas money spent, and much more.
What have you found is an easy way to save money in your day-to-day life?
~TxH~
Links In This Post
Easy Empty Coffee Canister Crafts:
Other Frugal Tips
…and many MORE!


C'mon by & sit a spell!  Come hang out at our Facebook Page. It's like sitting in a front porch rocker with a glass of cold iced tea. Lots of good folks sharing!  You can also follow along on Pinterest, Twitter or Instagram.
If you'd like to receive an email each time a new blog post goes live it's EASY to subscribe to our blog
Save