By Texas Homesteader ~
As it always is this time of year, this was a busy week for RancherMan & me. Between garden chores, PG checking cows, ordering new honeybee queens, doing hive splits, etc. we've really been working sun up to sun down.
But even when the days are filled to the brim there's still ways to save money during our typical day-to-day life. Come see the 5 frugal ways we've been able to save money (and oftentimes with a positive environmental impact as well!)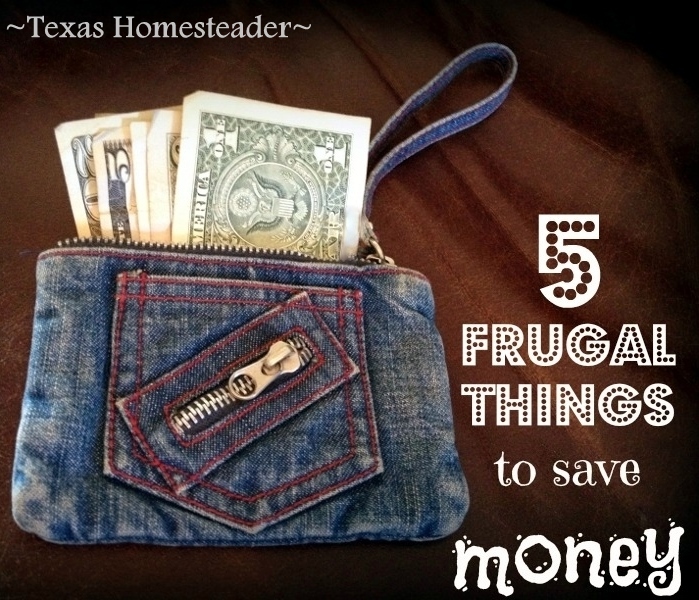 1. Places To Save In The Garden
Planting a garden is just something in my soul. I HAVE to plant a garden. And Growing A Garden Is Like Printing Your Own Money, right?
I mean, that inexpensive packet of seeds will grow you loads of veggies. And there's no more tasty veggie than one that was harvested and prepared right before supper #amiright?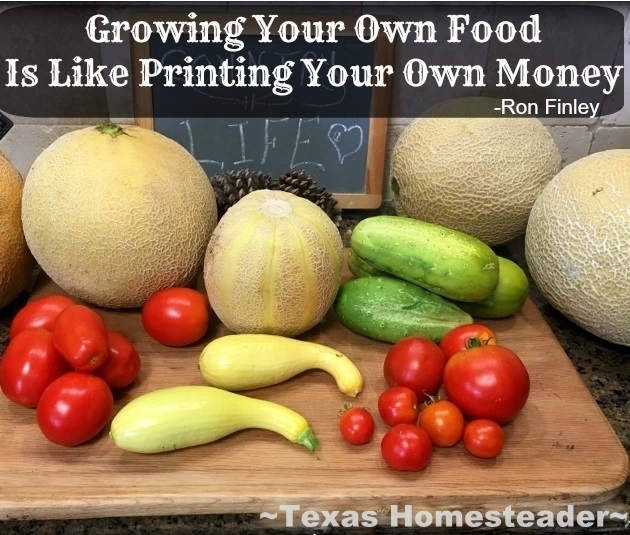 But if you're not careful, some things in the garden can cost more money than you had anticipated.
Even so, it's easy to find simple ways to save money in your veggie garden. Here are some things I did this week to save cold, hard cash on our homestead garden.
Free Mulch – I've written before about how I was finally able to find Free Wood Mulch to use in the pathways of my garden. By covering those pathways the grasses & weeds that would ordinarily pop up are covered & smothered.
And for my actual planting areas I'm using Living Mulch which is even EASIER (Let Mother Nature do aaaaaaaall the work!) Less hands-n-knees weeding for me? YES!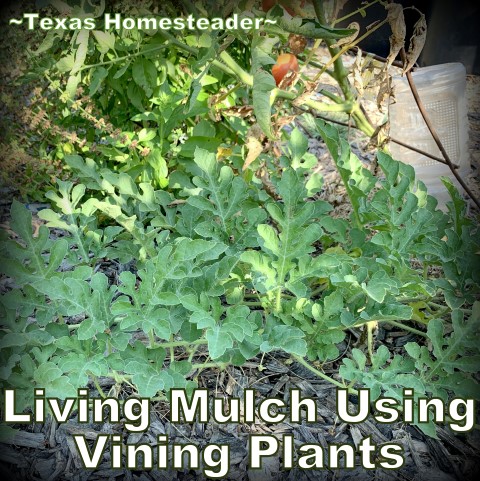 Use Last Year's Seeds – It's true that oftentimes seeds lose some of their potency from one year to the next. But those year-old seeds usually sprout, just not at the same high success rate.
So I often just sow those older seeds a little more thickly than normal and it all works out just fine. As a matter of fact, the green beans I planted in my garden this week are several years old. (As in pkgd for 2014!) But as long as I get a pretty strong germination rate I'll keep using that same huge packet of seeds until they're gone.
Container Gardening – I'm using large empty cattle protein tubs for my raised beds these days. We always have these handy tubs anyway so this repurpose puts them to another good use for FREE.
I have RancherMan drill drainage holes in the bottom, then I'll add some EcoBricks in the bottom for extra drainage and to reduce the soil requirement. Then I finish filling them with soil and plant away.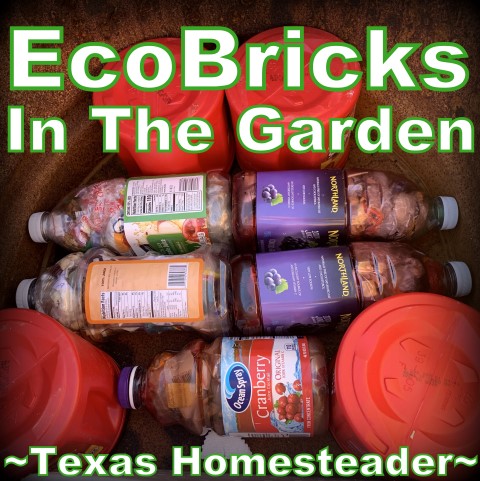 2. Use Whatcha Got
RancherMan & I had a covered porch extension built several years ago to expand our back porch living area. It's a great place to get together when company comes.
Unfortunately those porch rails were also a great place for the birds to get together and they were making a huge mess with their poop.
So I strung fishing line from post to post and that eliminated the birds landing on the railings. No more poop! Except…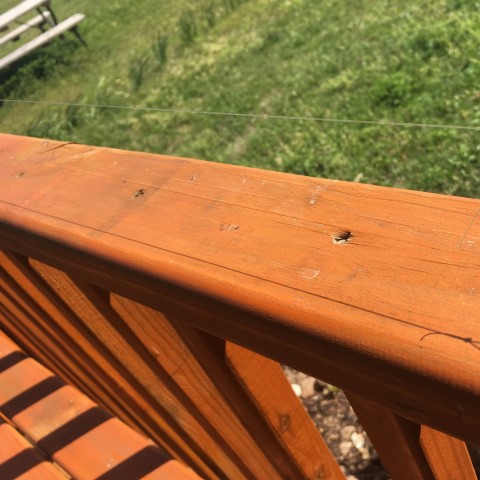 But there was one post stub that the birds were using as their frequent rest stop. A lot!
So I dug this little pewter fairy holding a crystal dewdrop out of a box where it's been stored for more years than I care to count and hung it over the little post end.
Each breeze causes it to swing gently to convince birds to stop (and poop) elsewhere.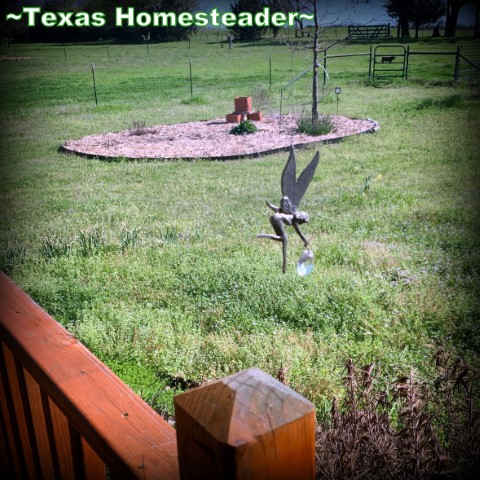 It worked like a charm. (And it's kinda cute too!)
3. Eliminating Food Waste
I've become quite the food-waste ninja, watching for areas with the potential of food waste and swooping in and saving that food to feed us deliciously. How?
We had leftover chicken and plain rice. So one night I combined them to make Chicken Fried Rice for supper. RancherMan loved it.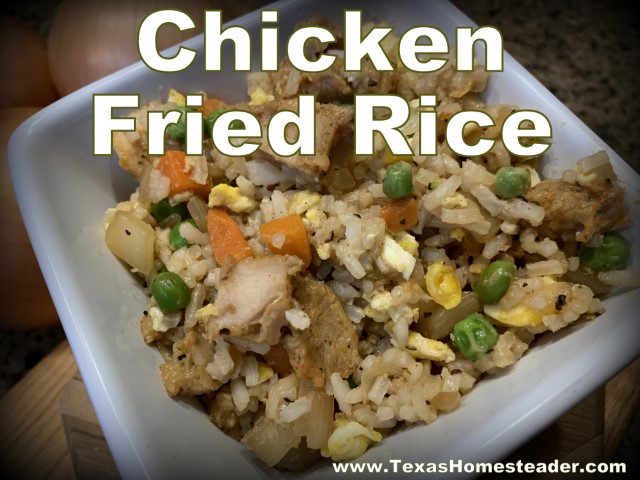 But we still had leftover chicken. So I whipped up some Homemade Bacon-Flavored Mayonnaise and chopped up that chicken, added some diced onions and some of that celery we had left over from the chicken fried rice along with a handful of chopped pecans from the freezer and made some chicken salad for RancherMan's lunches.
You get the idea. Look in your fridge and see what you have needing to be used and plan the next few night's meals to use 'em up. No food waste! Your grocery budget (and the environment) will thank you.
4. Shopping Savings
We don't buy many things to be honest. But sometimes things need to be bought, ya know??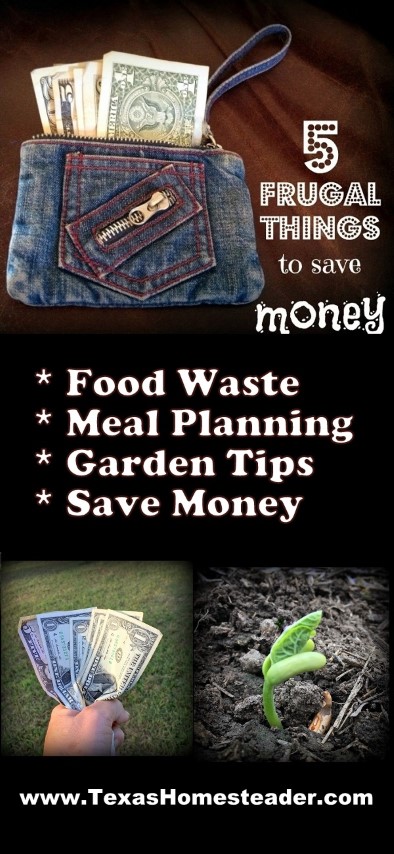 Recently my computer went out (arrrrrrgggghhhh…) Being self employed means we must have computers.
So RancherMan researched the best option for replacement and got a new computer ordered and sent to us. But that's not the savings part of this story…
A few days later as he was checking the manufacturer's website he noticed the price had dropped $10. So he sent them a polite email and asked if they would refund us the $10 difference. They were happy to do it and we got $10 free & clear.
But that's not the end of it. RancherMan researched and found my old computer 10-yr-old computer was down because of a simple fan issue. So we'll have it repaired by a local repairman and that old computer will be used a little longer, probably as a backup computer.
And how about this example – it was time for an oil change for our car. (well, actually it was well PAST time! But the pandemic had us pretty tucked in for the better part of a year so…)
Anyway, we typically go to a dealership in a nearby town to have our oil changed. But RancherMan found a coupon for a free tire rotation as well.
And he didn't even have to print the coupon, he simply screen-shot a photo of the coupon from the company's website. When we arrived he pulled the photo and showed the employee and BOOM! Free tire rotation.
RancherMan's used this same trick for dollars-off coupons for other places (although you'll want to check to make sure they'll honor this coupon presentation method)
The moral of this money-saving story is this: Always check for ways to get what you were going to buy anyway a little cheaper.
5. Selling Unused Things For $$
RancherMan & I had an older Craftsman wood chipper/shredder stored in the shed. It seemed like a good purchase at the time, I wanted to be able to use natural material in my garden such as shredded brush trimmings, etc. So we bought it used for a good price years ago. But it's not seen much action to be honest.
Fast forward to now. I've found where to get Free Bark Mulch for mulching walkways, etc. in the garden. And I use Living Mulch most often in my actual planting areas.
So that mammoth chipper has just been sitting unused in the shed for years. (…and when I say for years, I mean nearly a decade. Eh hemmmm…)
It's just in our way, and it's not being used. Someone else could get better use of it and we'd prefer to have the $$.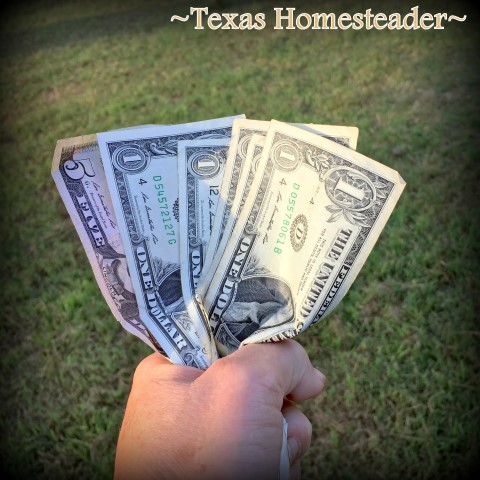 So RancherMan listed it for sale and it was sold in 4 days! The gentleman who bought it was thrilled with his purchase, and RancherMan's thrilled at the extra room in the storage shed. And of course we're both thrilled to have a little cash in our pockets too.
So if you have things that you're not using, consider offering them for sale. You could declutter your home in exchange for some cold, hard cash. And someone else will be thrilled with your items.
So there's a quick list of 5 Frugal Things we've done to save money this week. What have you done this week to save money?
~TxH~
This post categorized in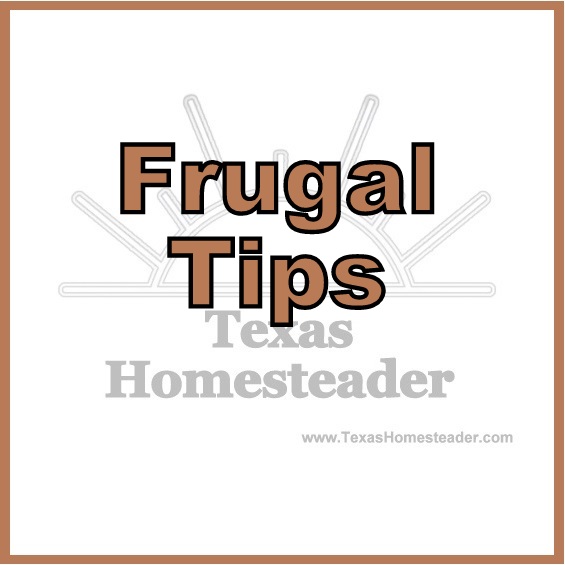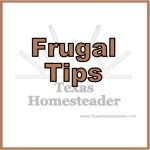 Links In This Post
~ ~ ~ ~ ~ ~ ~ ~ ~ ~ ~ ~ ~
Other Frugal Tips
…and many MORE!



Other 5 Fugal Things Posts


C'mon by & sit a spell! Come hang out at our Facebook Page. It's like sitting in a front porch rocker with a glass of cold iced tea. Lots of good folks sharing! You can also follow along on Pinterest, Twitter or Instagram.
If you'd like to receive an email each time a new blog post goes live it's EASY to
subscribe to our blog
Save