by Texas Homesteader ~
RancherMan & I love the wild birds, albeit not all the bird poop they leave on the porch. We have a bird feeder out back that we keep filled so we can enjoy all those beautiful, cheery birds.
(be sure to check out my Bird-Feeding Homestead Hack where I share how we keep 'em fed on the CHEAP!)
There are always a wide variety of birds near our feeder and they nest nearby too, raising their young. Oh how I love it all!
But as you know, recently RancherMan & I had a porch extension built. We spend lots of time out there enjoying the birds and the scenery.
But ugh, the birds use the railings as their perch and there was always mounds of poop building up along the railings and on the built-in benches. Until…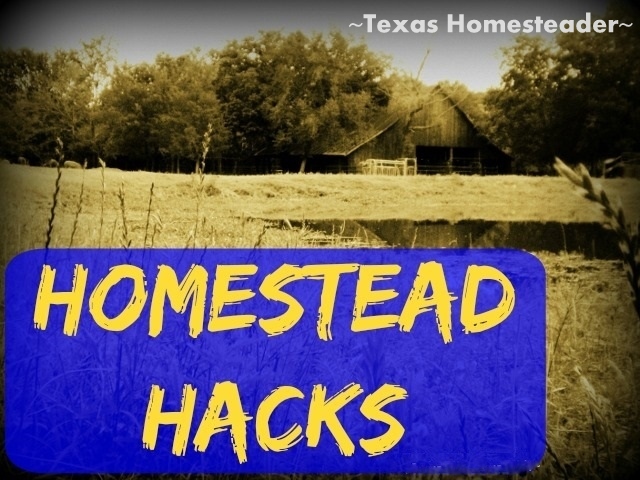 I got to wondering how I could enjoy the porch & that gorgeous view and still keep everything looking natural? How do I keep the birds we love from pooping all over the railings?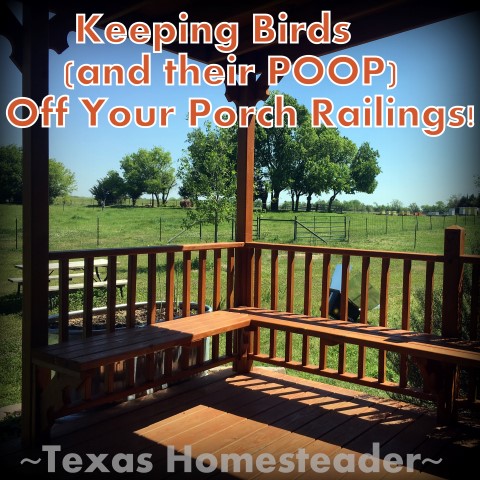 As you see in the photo below, all those birds leave a little something behind as they congregate on the railings.
Even with constant cleaning of the bird poop, it's always back within minutes. How disgusting! A constant, never ending chore.
But what's the solution? Hummm…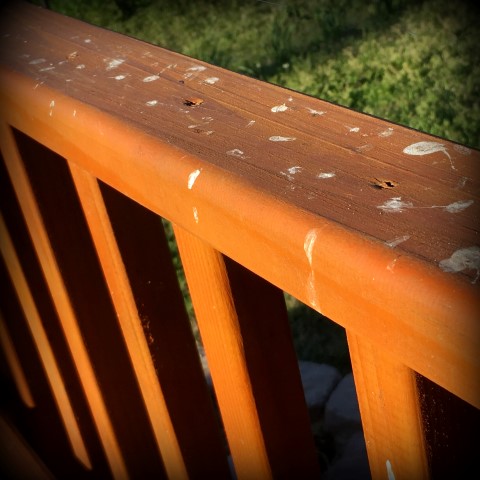 Stopping Birds From Perching On Railing
What if I ran a string along the rails about 4″ high between the porch's poles? Yeah! They'll try to land and won't be able to grip the string and they'll give up!
I asked RancherMan what string he'd like me to use and he said "Why don't we just use fishing line? It's cheap, it's easy and it will be almost invisible!"
So we took some inexpensive fishing line and wrapped it around the first pole and strung it to the second pole along the rail – about 4″ high. We tied it to that pole and ran another line between that pole and the next.
Then we sat back to see if it would work. As you can see by the photo below, it really is almost invisible!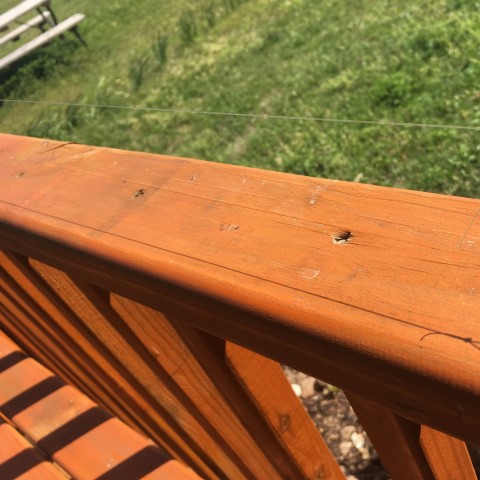 EUREKA! It works like a charm. There are still lots of birds for us to enjoy, but they stay away from the porch now.
And because it's almost invisible it doesn't detract at all from the beauty of our porch. Now the bird poop doesn't detract from our view either!
~TxH~


Want To Read More About Our Porch Extension?
Adding An Outdoor Living Space
No Waste (and Less Expensive) Fill Dirt For Gardens
Cheap (or FREE) Wood Mulch For Your Garden
Stopping BERMUDA GRASS From Your Plantings!
How To Keep Birds Off Your Porch Railings