by Texas Homesteader~
*contains affiliate link
Keeping your expenses low is often as easy as watching your everyday actions & looking for a way to accomplish the same thing for less money. And it's often easier than you think!
Today I'm sharing 5 frugal things we did this week to save cold, hard cash with no sacrifice at all. (And, you know, isn't 'No Sacrifice' the best way of all to save money??!!)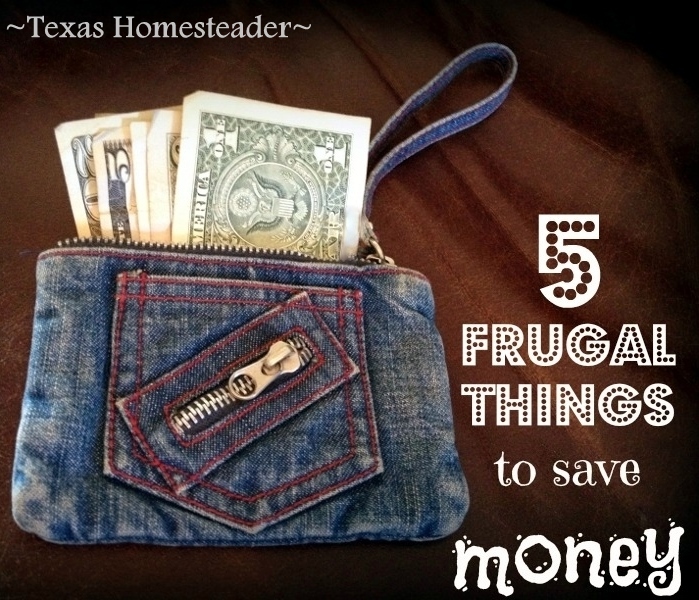 (Note: Some links in this post are for further information from earlier posts I've written. But links preceded with * are affiliate links. If you click them and buy something (almost anything, not just the item noted) I could receive a small purchase. But the price you pay will NOT change. It's an easy way to support this blog without anything coming out of your pocket. So click often! Thank you!)
1) Eliminating Food Waste
I made an Instant Pot Roast for supper one night. It's an easy comfort-food meal. (We actually enjoyed that roast for supper a couple of nights.)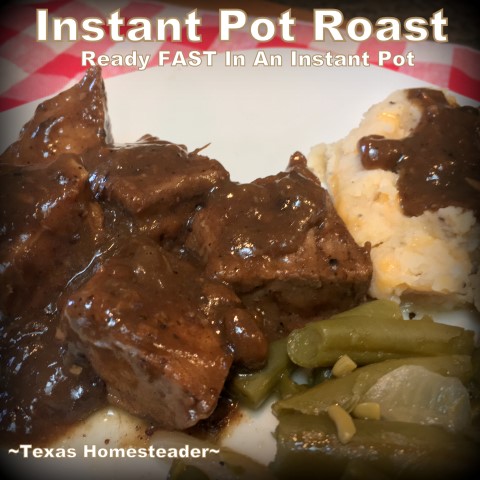 Then the leftover meat was chunked up & set aside for further inspiration.
The next day I added about a cup of leftover meat chunks to the roast's broth and simmered it with fresh potatoes, carrots & a can of mixed veggies – juice & all.
This provided cheap, delicious yet healthy stew lunches for both RancherMan & myself for several days.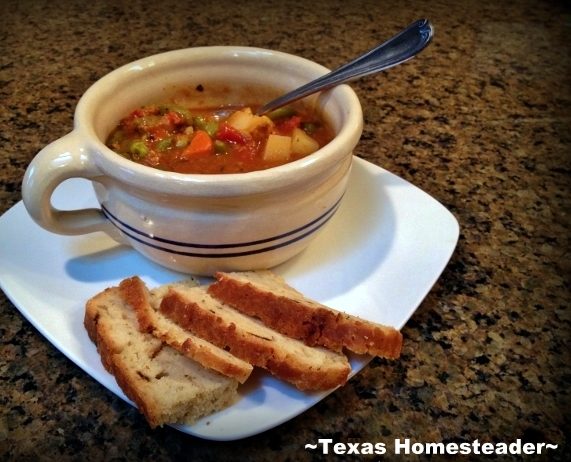 The last of the leftover meat was Shredded Easily and used for Pulled Pork Enchiladas for a meal another night.
See what I mean? No waste! (and certainly no sacrifice)
2) Landscape Necessities for FREE!
Now that the weather is finally starting to cool ever-so-slightly, I have my eye set on some outside chores.
You know, as soon as ragweed pollen lets up on my face.
I want to put metal edging around the permaculture bed I've planted in the yard. I'm hoping to set it up in a way that eliminates grass from working its way into the bed. Weeding is certainly not my favorite hobby.
Anyway, RancherMan found that what we needed was cheapest at Lowes. I've written before about how our regular monthly expenses build 'points' for free gift cards.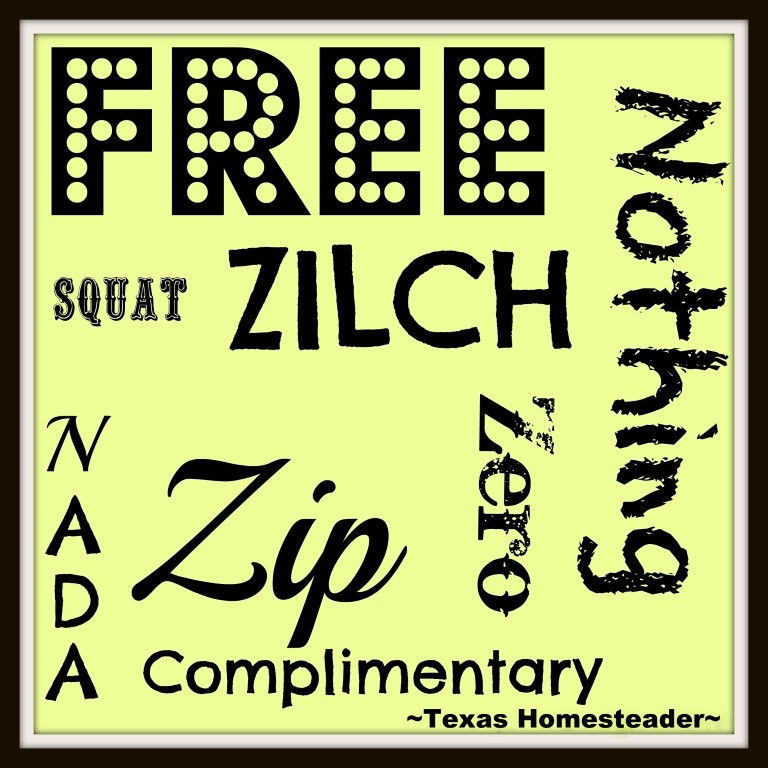 Since we pay our credit card balance each and every month, we don't pay a penny in interest. But the rewards balance continues to rise each month for necessities we needed to buy anyway.
So I cashed in $75 worth of points and got a Lowe's e-giftcard. That metal edging costs us nothing.
Zilch. Bupkis. Nada. FREE!
3) Free Pear Harvest
A friend in our town knows how much I love to preserve fresh pears. She has a gorgeous pear tree in her yard. Recently she sent a FB message to me saying I could come pick as many as I wanted. How wonderful!
I'll make a batch (or TWO) of Pear Preserves and gift a jar back to her for her generosity. I'll also make a batch (or TWO) of Pears in Light Vanilla Syrup. I love to enjoy them cold from the fridge, or topping yogurt along with Pumpkin Granola as a healthy parfait dessert.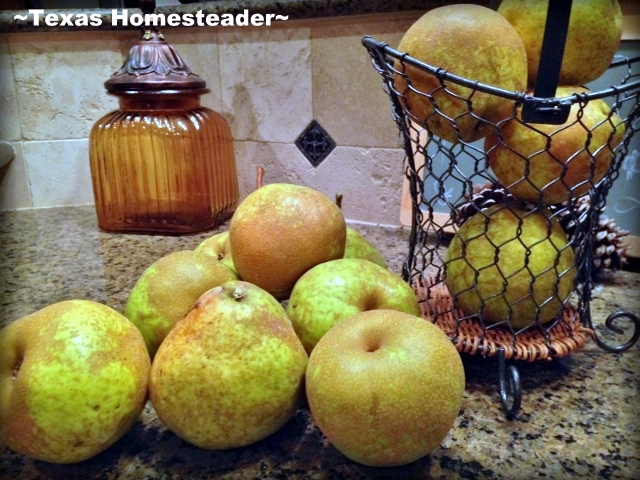 RancherMan will take the fruit trimmings from those pears & and bait our hog traps with it. Then bibbidy-bobbedy-boo – our pear scraps become pork!
If it were not hog-hunting weather I could use those trimmings to make vinegar, but right now I'd rather have pork. Either way, fully utilizing the resources you have can always save you money!
4) Lawn Equipment For CHEAP
We needed a new bagging lawnmower but couldn't spend the money for a new one. So RancherMan put out some feelers.
He found a man who had 2 other working lawnmowers, but his Toro self-propelled lawnmower had quit several years ago. It had just been pushed aside beneath some trees in his yard all this time.
RancherMan inquired about buying that Toro. But the gentleman gave it to him for free since it didn't work. He was just happy to get an eyesore off their property. SCORE!
Now, how to get it to work? I've often said no matter what it is – if it can be fixed, RancherMan can do it.
He cleaned out the carburetor and tinkered with fittings, some settings, oiled connections, etc. After several hours he finally got it to work. Now it runs like a champ! (RancherMan gifted a little sumpin' to this gentleman for giving him the mower)
Needing Expensive Attachments
Now we have a working lawn mower but no bagger attachment. So RancherMan once again went on the search.
Because the bagger's sold as 2 separate parts – bag & frame – the price was prohibitive to buy new. Even buying used was expensive due to the high shipping cost for an oversized package.
The cheapest he could find for a new bagger for $100 new at a home improvement store or a used bagger on ebay for $60.
Although $60-$100 is certainly still cheaper than buying a new lawnmower with a bagger, maybe there's a better way to obtain the bagger?
As it turns out, yes!
I posted on our local FB Local Announcements Page asking if anyone had a Toro bagger they'd be willing to sell.
I got an answer in less than 5 minutes. A gentleman nearby offered to sell his used bagger to us for only $20. We picked it up from his home, paid him cash & we were on our way.
So for only $20 we have a working Toro lawn mower including the expensive bagging attachment
Remember, it never hurts to ask around! Something that someone else no longer needs may be exactly the thing that you do.
5) Cheap But Quality Entertainment
We like to gather with my parents whenever possible. Sometimes we meet them at a restaurant. But more times than not we invite them to our home for supper. It's certainly less expensive, and the atmosphere is much more relaxed for visiting than a hurried restaurant setting.
Plus, the weather had cooled and RancherMan was in the mood to gill chicken on our charcoal grill.
When deciding on a menu I typically first look in our pantry and fridge to see what food we have needing to be used up. I decided to make coleslaw from a huge of cabbage we were having trouble going through, & potato salad to use up the rest of a large bag of potatoes. Those two sides go great with grilled chicken.
First I used my *Solar Oven to bake the potatoes that would be necessary for our potato salad. Cooking them outside means no heat & humidity inside.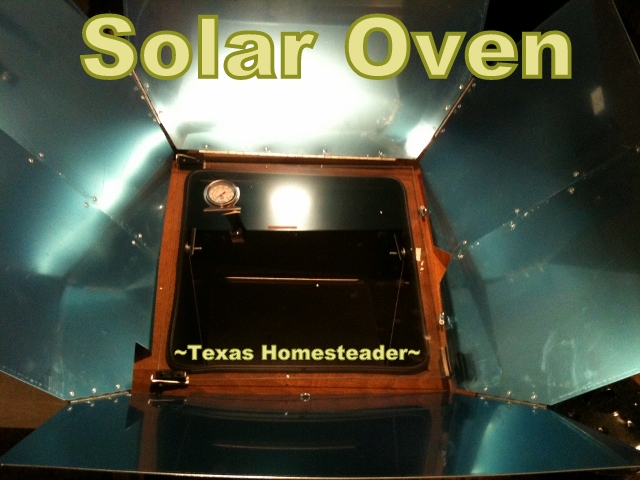 The homemade mayonnaise base for both of these sides was whipped up in about 3 minutes (I like to make Baconnaise)
And the boiled eggs needed for the potato salad were cooked in my Instant Pot. Making 'Boiled Eggs' in the IP without the shells makes for lightening-fast chopped boiled eggs added to my potato salad.
And dad always loves that I serve a homemade dessert. So I whipped up Homemade Ice Cream – vanilla flavored this time since I didn't have fresh peaches. It was simple chunking heavy cream, milk and a little sugar into my *Cuisenart Ice Cream Maker.
Even though it was a cheap and quick dessert, he was wowed at homemade ice cream. (blush)
Bonus Saved-Food Opportunity
I took the chicken fat & trimmings from that chicken, chunked it into the IP liner & and made Instant Pot Broth with it.
The next day I Canned The Broth & now have several jars of homemade broth in the pantry, just waiting to be used. It's such a healthy (and CHEAP) food to have in the pantry.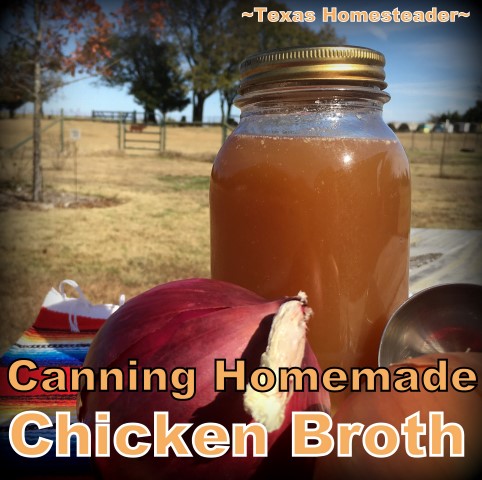 Another example of how easy it can be to basically get food for FREE simply by eliminating food waste. And who doesn't love healthy, homemade broth??! Wintertime soup weather is coming up, y'all.
What Are Your Frugal 5?
Once again, this is a slight sampling off the top of my head of ways we'd saved money this week. As you can see, there was no sacrifice, no deprivation. Just keeping our eyes open for advantageous ways to achieve the same goal.
What about you? What are your Frugal 5 this week?
~TxH~
Links Included In This Post
Other Frugal Tips
…and many MORE!


C'mon by & sit a spell! Come hang out at our Facebook Page. It's like sitting in a front porch rocker with a glass of cold iced tea. Lots of good folks sharing! You can also follow along on Pinterest, Twitter or Instagram.
If you'd like to receive an email each time a new blog post goes live it's EASY to
subscribe to our blog
Save