by Texas Homesteader ~
*contains affiliate link
Did you ever wonder how you could eliminate single-use waste in your kitchen? Thankfully it's easy to find simple zero-waste kitchen swaps.
Here's a list of single-use items I no longer buy. I've been able to reduce or eliminate these things completely.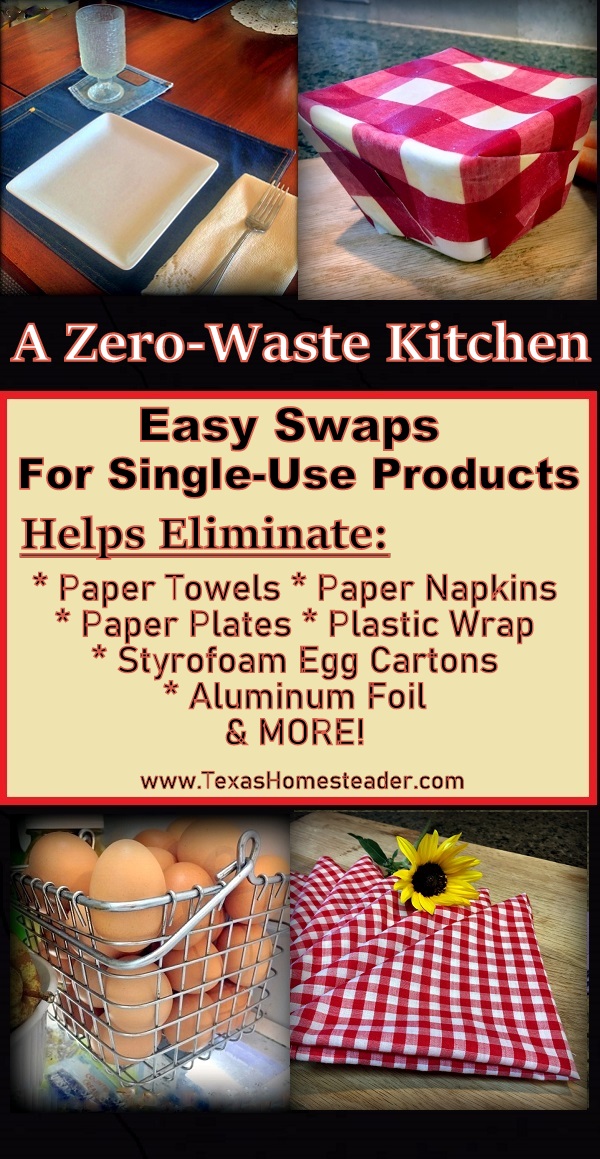 Recently while entertaining family for supper, my sister saw me incorporating several zero-waste efforts. She exclaimed "Oh wow, I would have never thought to do that!"
It got me thinking, maybe I should share the various ways I'm able to reduce (or even eliminate) those single-use items in my kitchen. There are many easy ways I'm able to make zero-waste swaps for those things.
Now I know not all of these zero-waste swaps will be new to you. And depending upon the circumstances in your home, not all will even be feasible.
But I've learned that since we are all on different places in this simple-life path – there's bound to be something for everyone in this list.
Paper Towels
I haven't bought paper towels in well over 10 years now. Here's what we use instead. Clean, soft cotton t-shirts cut to size.
When a T-shirt has done its duty as a T-shirt and is ready for the 'rag bag', I cut the clean T-shirt's into paper towel-sized cloth.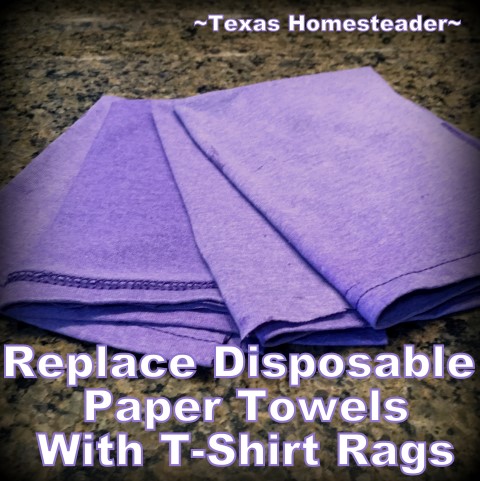 I don't even need to hem them because T-shirt material typically won't unravel in the washer anyway. This has saved not only the paper towels we would have had to buy, but the dang plastic they shrink wrap paper towel rolls in too.
I just toss 'em in the washer with our other laundry and they're ready for another go. Over & over again. For years!
Paper Napkins
Speaking of paper, since we went paperless in our kitchen several years ago we've been using solely cloth napkins. They make even the most mundane meal more fancy.
Some our current napkins have done their job in our home for several years now. (20 years and counting!) And they still look like new, they're not even close to being through with their tour of duty.
Cloth napkins are very inexpensive to buy and take up very little space in the washer. So once they're purchased they stand ready & willing to serve for many years.
I even made some adorable red/white gingham napkins from a cheap, $1 thrifted tablecloth. I love those napkins. And you can't get any less expensive than $1.
Yep, one buck!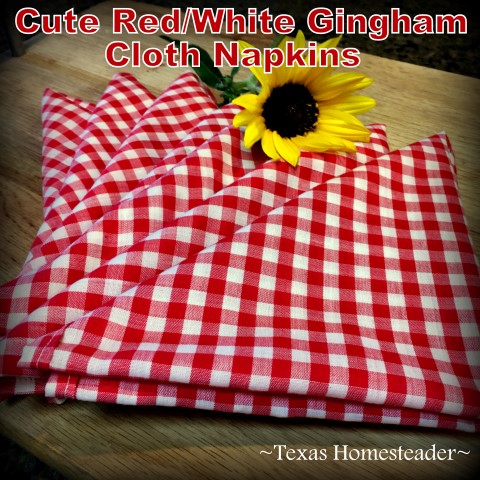 Occasionally a visitor asks wide-eyed "you don't have ANY paper napkins??" LOL. So I do save that one wayward extra unused paper napkin that would have been thrown away when we occasionally stop for a quick burger.
Then I bring it home & tuck it into a container in my cabinets. That way when someone asks to wrap something in a paper napkin to take home with them for instance, I can offer one to them.
Paper Plates
Now don't get me wrong, there are times that paper plates might make sense for you. No judgement here!
But our meals are always served on honest-to-goodness real plates, glasses and flatware. Even when we have a family gathering I'm pulling out the real stuff.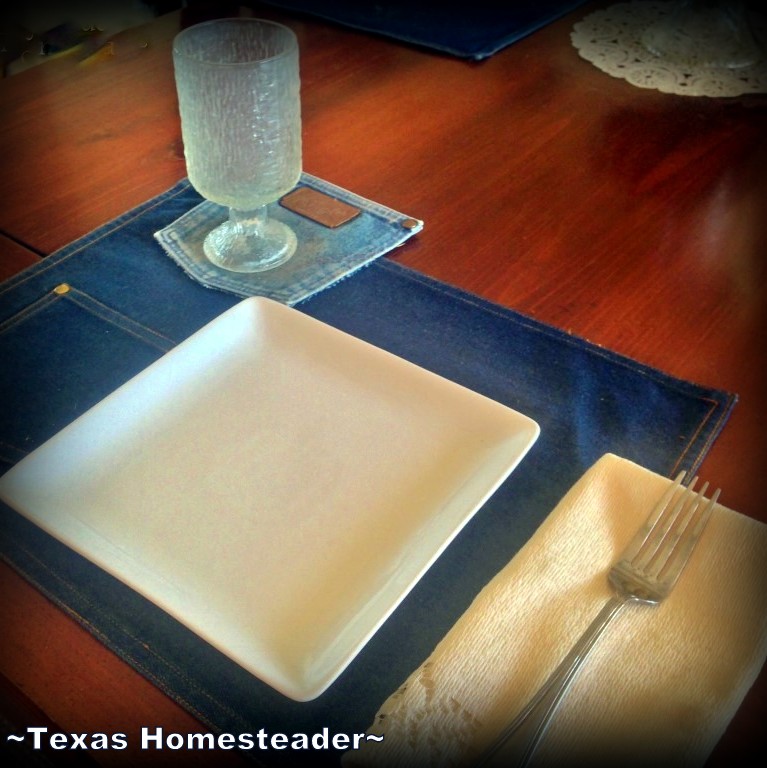 Although I realize every household has their own limitations with time, money, etc,. Not everyone has a dishwasher, and not everyone likes to do dishes. Believe me, I get it.
But we have a dishwasher and we put it to use. So cleaning those plates & dinnerware is as easy as scrape-load-push a button and walk away.
This simplicity means there's no reason for us not to use reusable dishes every day. And the money saved and landfill trash diverted certainly makes it worth that to me.
Aluminum Foil
I still have an older box of aluminum foil stored away in the kitchen cabinet for use when necessary. But it will last me several years because I very seldom use it.
The most common use for lots of folks is to cover a casserole dish in the oven. But I don't resort to something I'd have to throw away afterward.
If my baking pan doesn't have an oven-safe lid I simply flip a flat metal cookie sheet over my casserole dish in the oven. When my recipe is done I carefully remove the cookie sheet, wash it up & store it back with my other cookware.
It'll stay there until it's ready for action again, whether as a foil substitute for a baking entrée or for making cookies.
I've even used a metal lid atop my Instant Pot Cheesecake or when cooking my Instant Pot Eggs w/o Shell. Once again, an item that pulls double duty.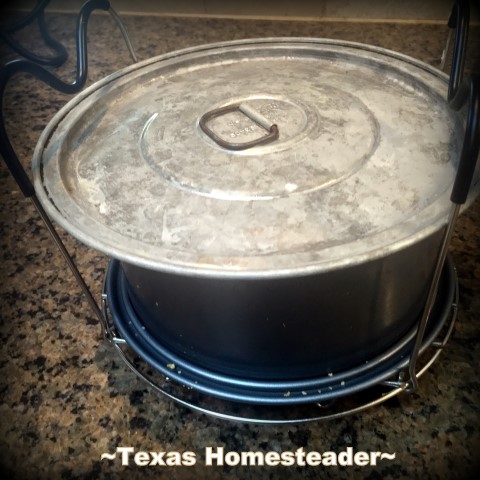 The lid replaces disposable aluminum foil and keeps condensation from dripping onto the food. When it's all cooked I simply wipe down the all-metal lid & store it away for next time.
Plastic Wrap
Occasionally I'll store the rest of our leftover side dish in the microwave safe glass bowl I'd served it in. But I don't need plastic wrap to cover it. Most of the time I just place a saucer over the opening of the bowl and that does the trick quite nicely for its short stay in the fridge.
I also have beeswax wraps at my disposal. They were super easy to make myself. Some people add pine resin and/or jojoba oil. But my beeswax cloths are only cotton cloth & melted beeswax – that's all. Pure & simple.
Homemade zero-waste kitchen swaps are the best, #amiright??!!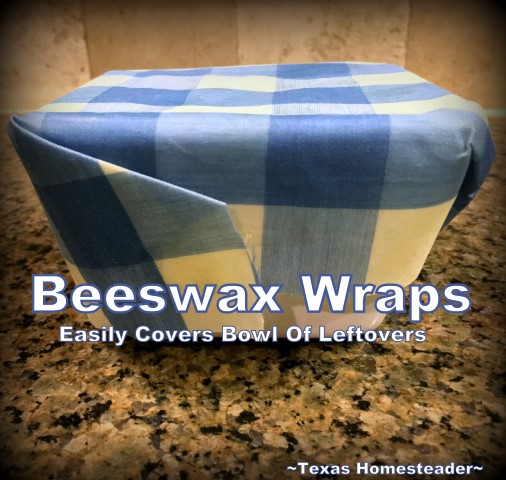 I wrap our food with these beeswax wraps and then press gently. The warmth of my hands instantly softens the wax & molds it around the food I'm covering.
I use them for fruit, cheese, leftovers stored in bowls, ext. There's no telling how much single-use plastic wrap I've eliminated over the years.
Beeswax Wrap Note: Now think about it – wax melts with heat. So I'm careful not to wrap my beeswax wraps around anything that would require scrubbing with hot water (such as raw meats or greasy items.)
But for wrapping up a leftover bowl of corn or green beans, a block of cheese, handful of raw carrots, etc. it's awesome!
Plastic Water Bottles
RancherMan & I have heavily *insulated tumblers that we use for hydration when out & about. And boy do they keep that water cold!
We'll fill it with ice and then add filtered water in the morning. Then we take it with us when we're out running errands.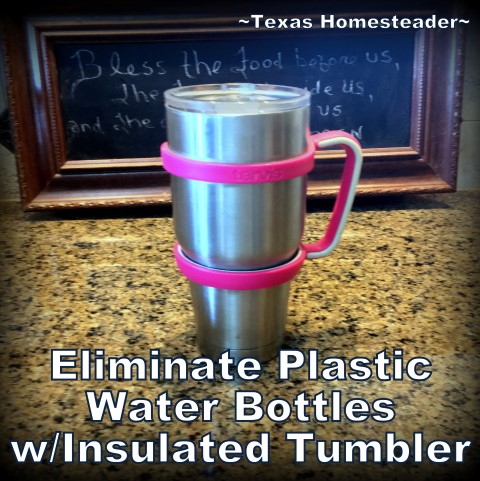 Sometimes that tumbler of water sits in the hot car while we're inside shopping. But there's still ice in it when we get back to the car. Even in the Texas summer heat!
There's no need for us to stop & buy cold water in a disposable plastic bottle. Saves money AND the environment.
Other Easy Zero-Waste Kitchen Swaps:
Styrofoam Egg Cartons
I've always hated the styrofoam egg cartons so I try to acquire only cardboard egg cartons when I'm buying eggs.
My family often saves them and passes them on to me for reuse. Then I'm able to reuse the cardboard egg cartons to make Fire Starters for RancherMan.
But when my chickens are laying, this wire basket in the fridge is really the only thing I need.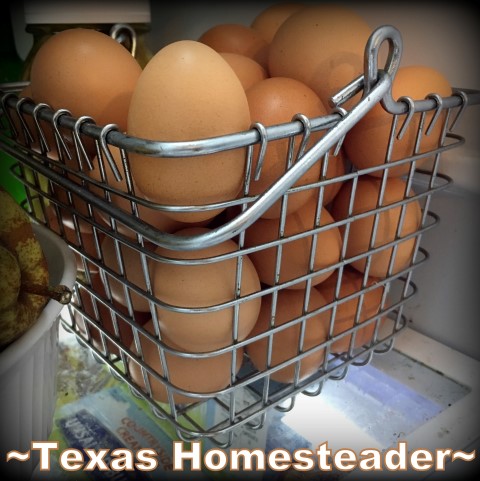 Eliminating Items Purchased In Plastic Tubs – Yogurt
Making yogurt was the very first step I took when I started my simple-life journey. I hated all those disposable plastic tubs in which my beloved yogurt was sold.
I started making Homemade Stove-Top Yogurt every week or so since then (and it's been decades).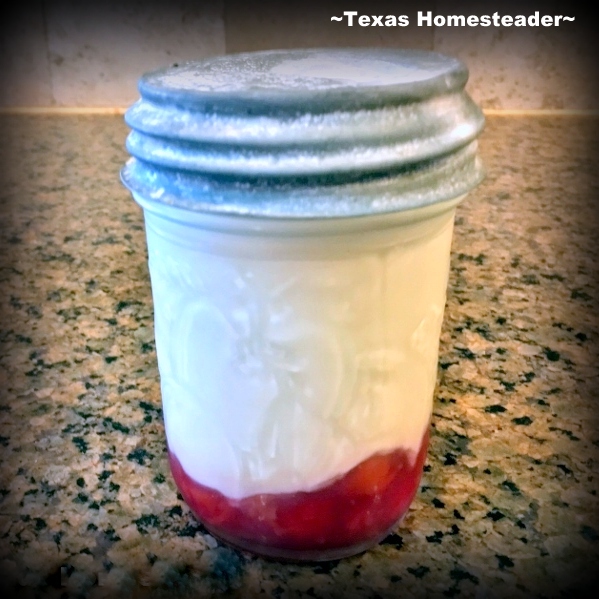 Then I discovered the even easier Instant Pot Yogurt method. Now it's even easier to keep our fridge stocked with homemade yogurt. And there are no plastic tubs to throw away.
Don't Expect Perfection
OK, you do your best but still there's gonna be plastic come with your food, right? There's no need in beating yourself up over it.
But here's the thing – oftentimes you can eliminate the disposable plastic for a reusable glass counterpart. Or repurpose something for an entirely different (but equally convenient) substitution.
I'm hoping to inspire you to eliminate single use waste in your home with some of these zero-waste kitchen swaps. But baby steps are good too. What are your favorite was to reduce waste in your own kitchen?
~TxH~
This post categorized in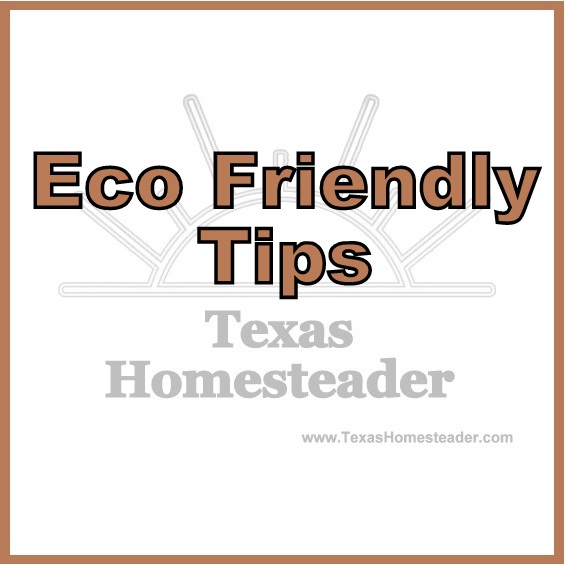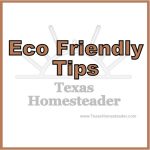 Links in this post
Other Posts About Reducing Household Waste
…and Many More


C'mon by & sit a spell! Come hang out at our Facebook Page. It's like sitting in a front porch rocker with a glass of cold iced tea – lots of good folks sharing! You can also follow along on Pinterest, Twitter or Instagram.
If you'd like to receive an email each time a new blog post goes live it's EASY to
Subscribe to our blog!