by Texas Homesteader
I hate ants. H-A-T-E. But when you plant your new home right smack dab in the middle of a cow pasture, ants are what you'll often get.
But I'm about to share a helpful homestead hack with ya. I found a poison-free way to deter those ants naturally…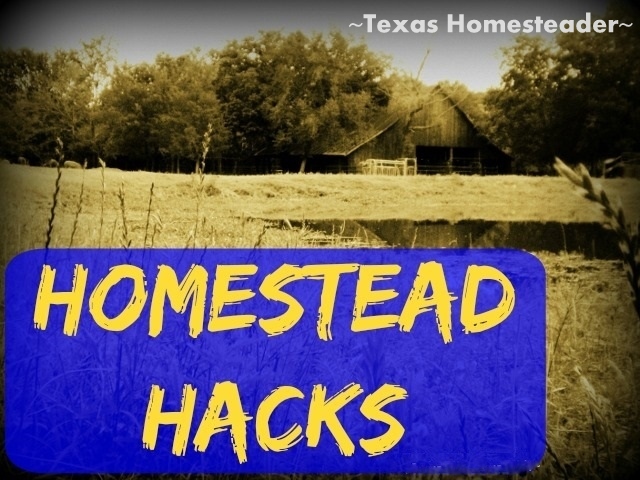 Ants Coming Inside The House
Recently I was on the front porch tending to my edible landscape garden and I saw a line of ants marching across the porch. As I followed the line I was dismayed to see that they were entering our home through the weep hole in the brick.
I knew that meant it was only a matter of time before they started showing up in the house. Oh the horror!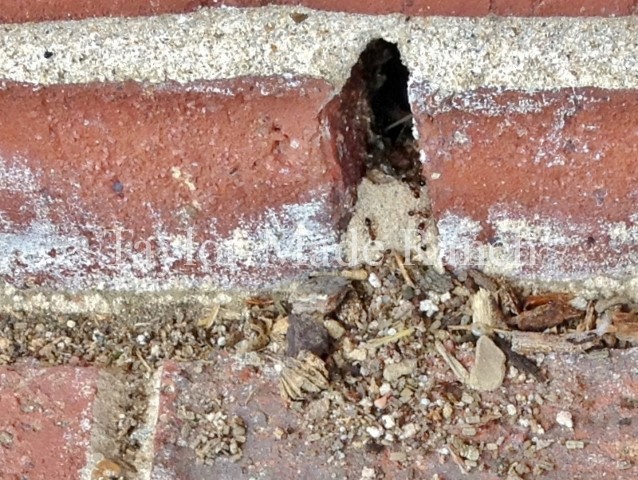 Maybe they'll show in the cupboards, maybe the bathrooms. Maybe even the master closet crawling on our clean clothes! (yes, they frequent all those places!)
Requirement: Non-Toxic Ant Control
As I stood there looking at that line of ants I pondered what to do. Hummm… I don't want to lay out poison because I don't want to take the chance with our mini-Schnauzer pup, Bailey.
Plus we have free-range chickens that circle our house scratching for bugs several times a day.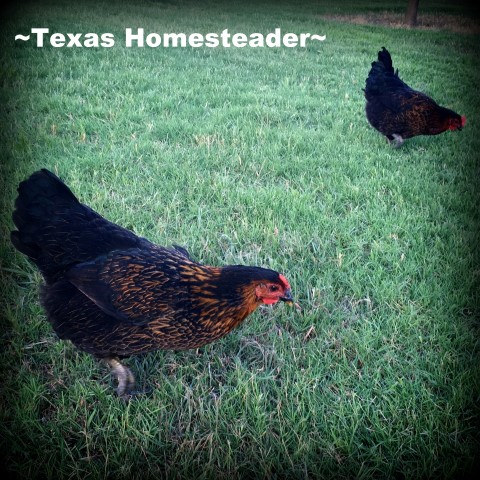 So I certainly didn't want them to accidentally ingest poison either. What's a crunchy-green country girl to do??
Thinking Outside The (Poison) Box
I know that certain powders are effective in repelling ants. So I wonder if I can use baking soda to keep these tiny little beasts out of our home?
I always have baking soda since I purchase the stuff in bulk. And I store it in this big repurposed shaker container that someone saved for me quite a while ago.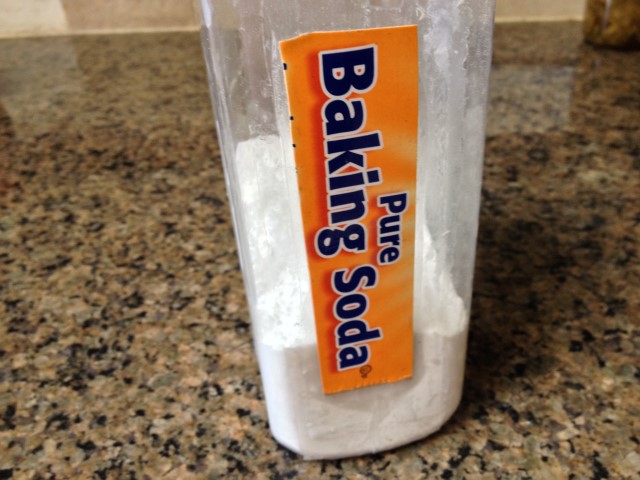 So I take it outside and shake baking soda liberally along the line the ants are marching in. I also sprinkle it heavily around (and even a little into) the weep hole in the brick. Then I sat back & watched.
Sure enough the ants didn't want to walk in the baking soda.
I can just hear mama ant fussing at them now, "Who's tracking in this baking soda after I just swept the mound??" LOL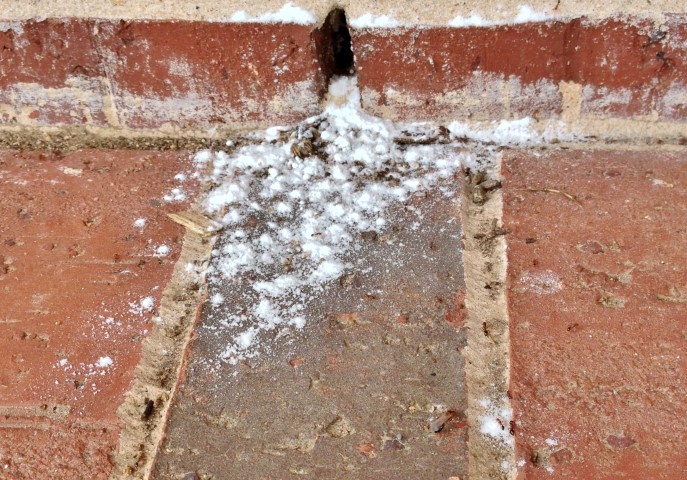 At first the ants just wandered around confused. But at last they gave up the ghost & moved on. I checked this area several days later and there was still no sign of the ants.
Now mind you I realize I'll need to be watching for other points of entry. But by golly this entry is now closed to them!
The magical powers of baking soda continue to amaze me. Cheap, readily available and oh-so-gentle. Score another one for environmentally friendly, inexpensive homestead solutions!
~TxH~
This post categorized in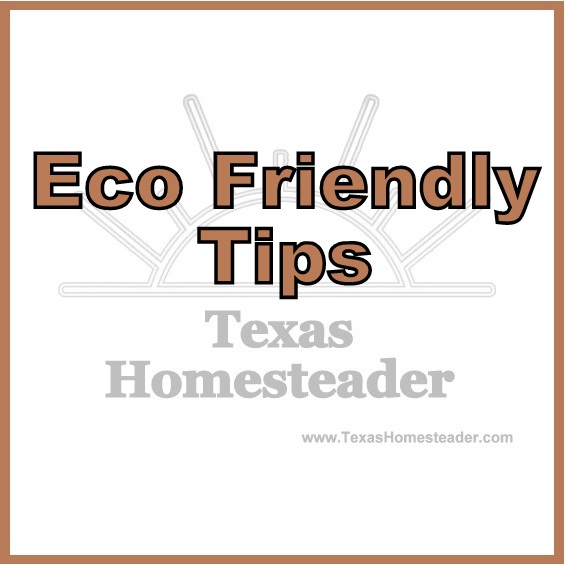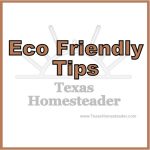 Other Homestead Hacks


C'mon by & sit a spell! Come hang out at our Facebook Page. It's like sitting in a front porch rocker with a glass of cold iced tea – lots of good folks sharing! You can also follow along on Pinterest, Twitter or Instagram.
If you'd like to receive an email each time a new blog post goes live it's EASY to
Subscribe to our blog!