by Texas Homesteader ~
This has certainly been a busy gardening year. First of all earlier this year RancherMan & I ripped out all of our previously existing raised beds and replaced them in a new more efficient design for irrigation. And of course I've had my heirloom seeds growing in my indoor greenhouse since mid January. It helps pacify my need to get my hands in the soil when it's way too early to plant outside. But now that it's starting to warm up and in NE Texas the danger of the last killing frost is passed. It's time to get out in the garden!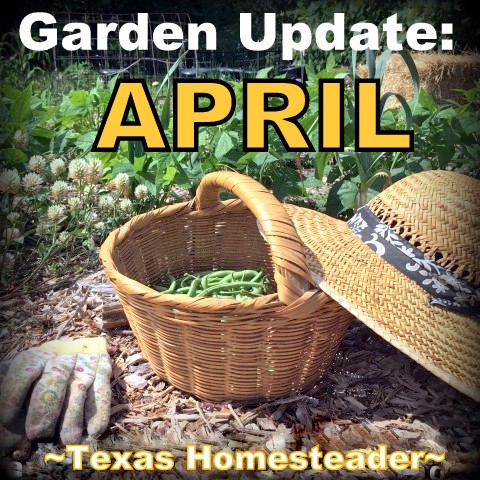 Getting A Jump On The Season
I placed my indoor greenhouse out on our south-facing porch and each day I took the top off of it to allow the seedlings to be exposed to the outside elements, gradually lengthening the time of exposure. This is called hardening off. It exposes the tender seedlings to the outside elements of breezes and sunshine and prepares them to be transferred to the garden without such a shock in their growing conditions.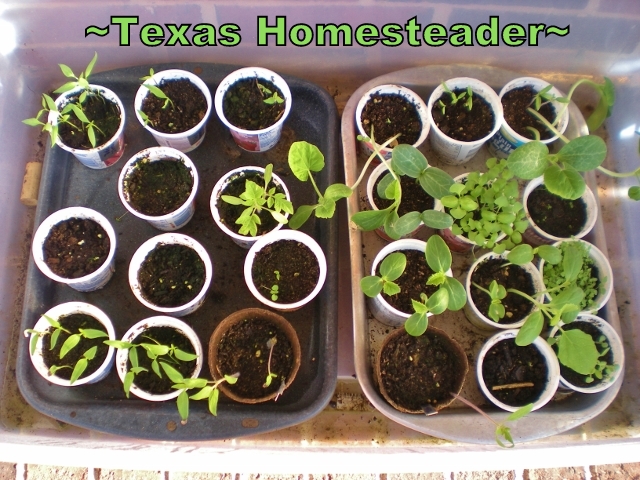 Installing Drip Irrigation
Another big change to our gardening plan this year is the actual irrigation. For years I've irrigated the garden from our underground cistern which collects rain water from our home's roof through an underground pipe. In the past I've used both regular water hoses and soaker hoses to deliver that water to the garden.
But this year RancherMan & I purchased drip irrigation supplies and have installed it throughout the raised beds. It is surprisingly easy to install and this system should help preserve the water in our underground cistern throughout those hot dry summer months by delivering water just where it's needed.
Cucuzzi Squash
Now that all is ready I'm itching to get something planted. I was given seeds from a veggie called "cucuzzi" by a very sweet blogger last year. It's said that cucuzzi grows crazy fast & produces mass quantities of a vegetable much like a zucchini. I've been warned to plant it somewhere that it can climb due to its vigorous growth tendencies.
So I've planted the seedlings on either side of our arbor at the entrance to the garden. Since the planting area is angle shaped there will be no way to mow & maintain it in future months so I used empty feed sacks to cover the ground, cutting a hole for the seedlings to be planted. The paper should keep the grass from growing in this hard-to-reach area. Fingers crossed!
After the cucuzzi seedlings were planted I covered the paper with grass clippings for a more finished look. Hey, it's my beloved garden and I want it to be prettiful!
Other Veggies Planted
I also planted spaghetti squash, tomatoes, bell peppers, cantaloupe, okra, tomatillo, pablano peppers, and pumpkin. The poor jalapeno plant that RancherMan & I dug up before the first freeze last year was also finally replaced into the garden. It was in sad shape but within days brand new leaves began to grow!
Perennial Garden Plants
Some things have already been in the garden for several months/years but they're starting to peak out for the season. The asparagus has been growing for several weeks. I often snap off a spear and munch on it right then & there as I'm in the garden. It just doesn't get any better than that!
And the blackberries I planted last year to grow along the fence are blooming. I can't wait to harvest those sweet berries in a month or so. I'm training the vines to grow up and along the fence for easier harvest. And there's never a shortage of heavy string from feed sacks to encourage those vines to grow where I want them!
The oregano I planted in the garden last year has just exploded. Even with our brutal icy winter it's survived and is giving me plenty to harvest. I recently harvested a huge basket overflowing with fresh oregano and I'll dry it and place it in jars for seasoning.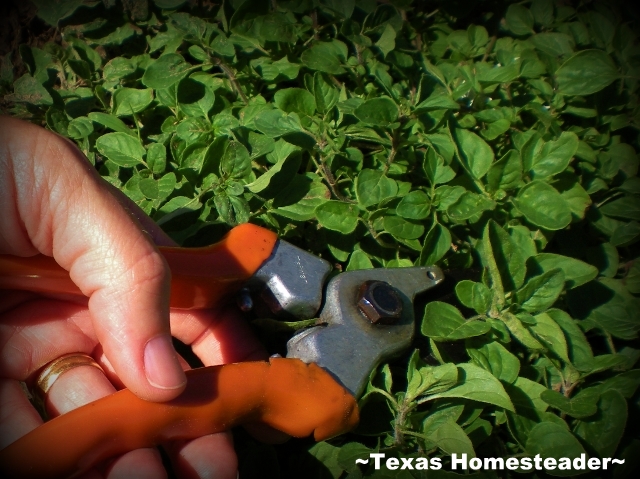 And my row of onions planted last year is growing quite nicely as well, I'll be able to harvest them soon and this will open up a space to plant more veggies just as soon as I hang the "VACANCY" sign on the garden window!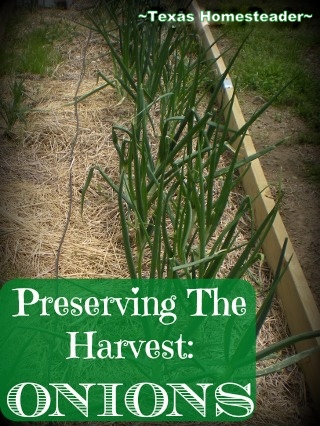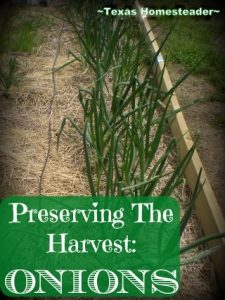 The grapes have been planted in the garden for about 3 years and are now beginning to bloom for the year, I can't wait to taste the sweetness of vine-ripened concord grapes again. I also transplanted heirloom garlic last year from an old abandoned homestead on our remote pasture. Those bulbs are now huge so i can't wait to dig into them as well. (oops, pardon that pun!)
How's your garden doing these days? Are you able to get into the garden yet or are you still waiting for the big melt?
~TxH~
This post categorized in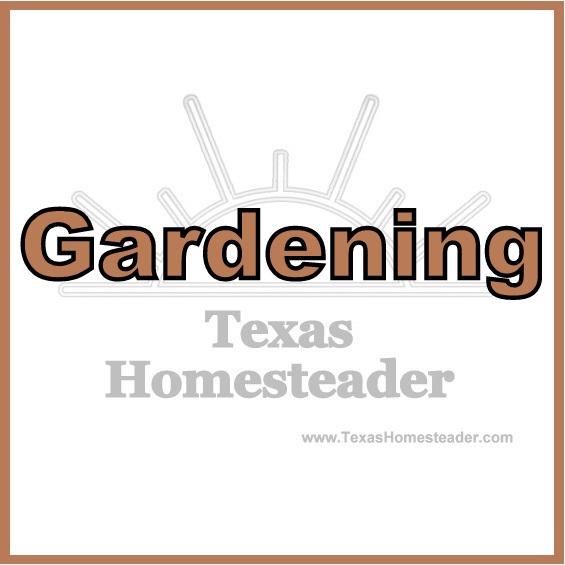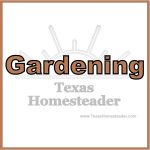 My Favorite Garden Hacks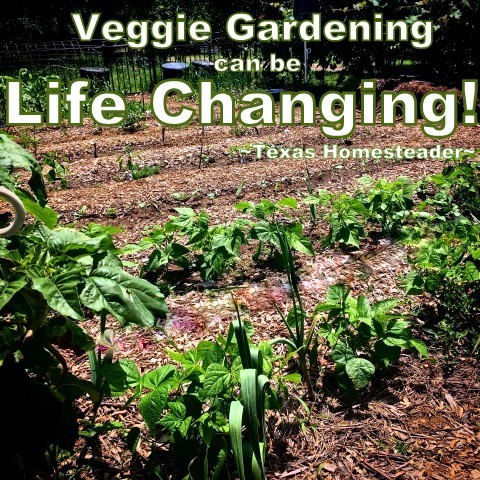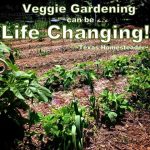 C'mon by & sit a spell! Come hang out at our Facebook Page. It's like sitting in a front porch rocker with a glass of cold iced tea – lots of good folks sharing! You can also follow along on

Pinterest

, Twitter or

Instagram

.
If you'd like to receive an email each time a new blog post goes live it's EASY to
Subscribe to our blog!