by Texas Homesteader ~
I jokingly refer to our yard as the 'Botanical Hole of Death' since I struggle to get plants to live right around our home.
But I've found scrappy plants that thrive even in our difficult growing conditions!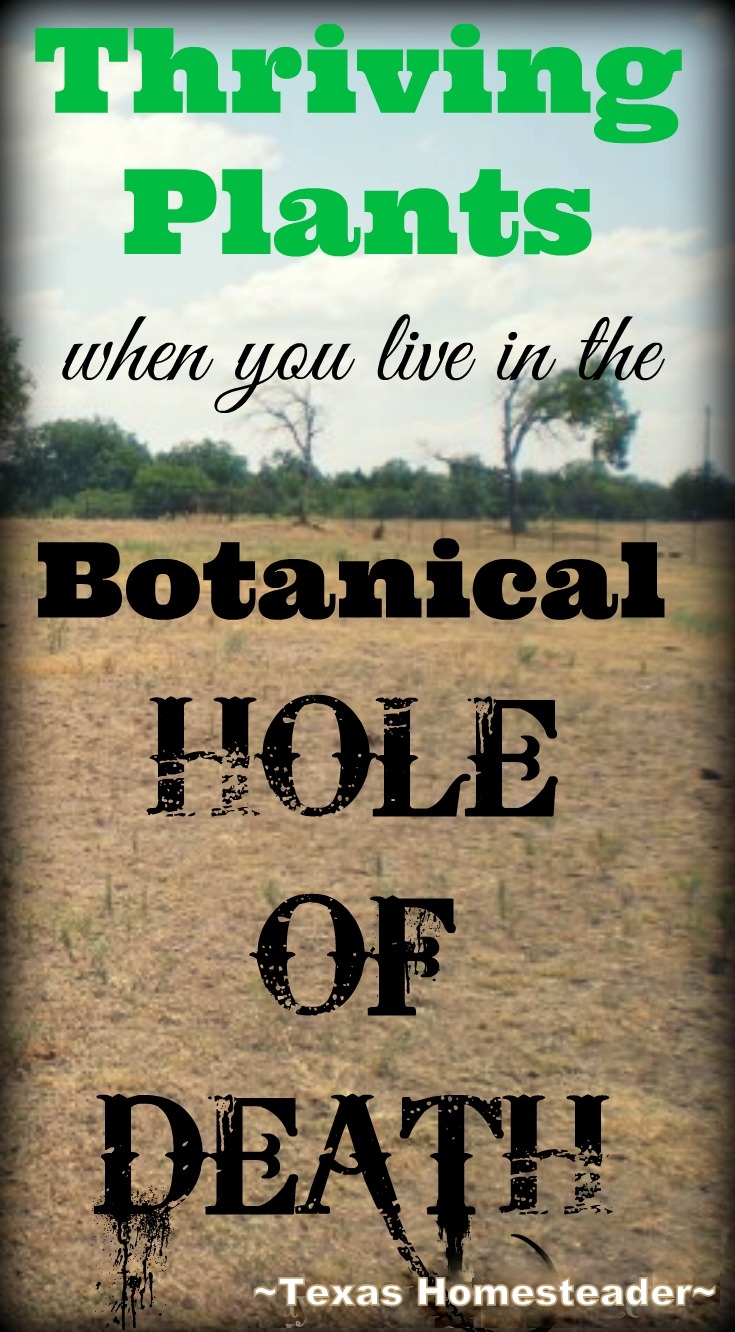 (Note: Some links in this post will take you to other related articles for further information. But links preceded with * are affiliate links. If you click and buy something I could receive a tiny commission.)
Problem Growing Conditions: Compacted Low Topsoil
Most of the land here is productive, lush and green. But I struggle to get plants, trees or shrubs to survived in our yard.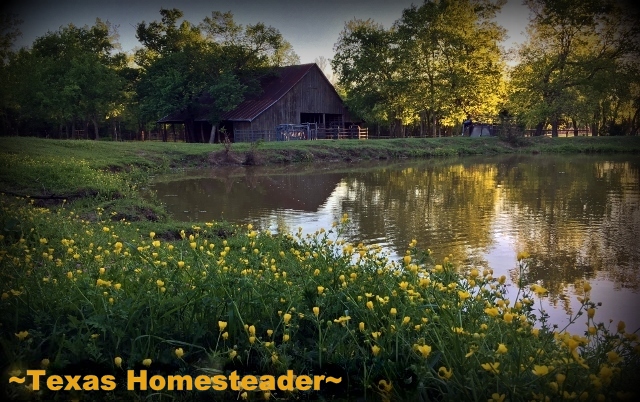 There's a thin ribbon of land that just doesn't want to grow anything but sparse grass. And even that grass gives up the ghost when summer temps arrive.
I've had the soil tested, nothing seems amiss. We apparently built our home in that thin inhospitable Botanical Hole of Death ribbon.
Plus some of the scarce topsoil was moved to build the pad for our home.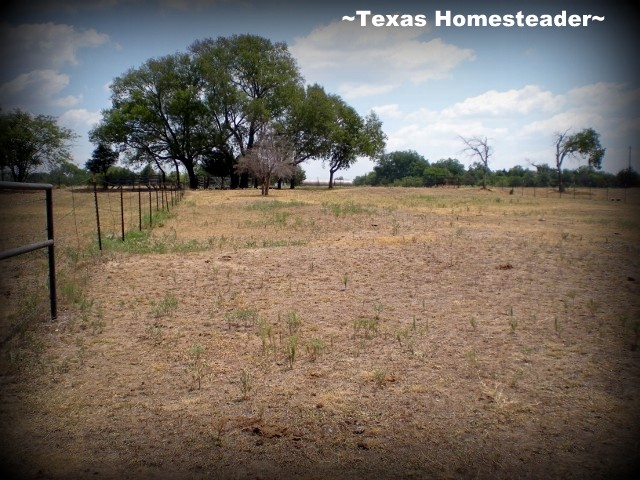 Perhaps the fertile layer of topsoil around our actual homesite is just too shallow now.
Looking For Hearty Plants For Difficult Growing Conditions
Most shade or fruit trees planted in our back yard succumbed just 12-18 months after planting.
I started looking for plants with a strong will to survive. Those plants which would grow with or without ideal circumstances.
Here are a few plants that have worked so far for me.
Relocating Volunteer Trees For FREE!
If I notice seedling trees growing around the yard I'll relocate them. If a tree wants to live THAT badly I'll relocate it to a place in the yard where I wish to have a tree.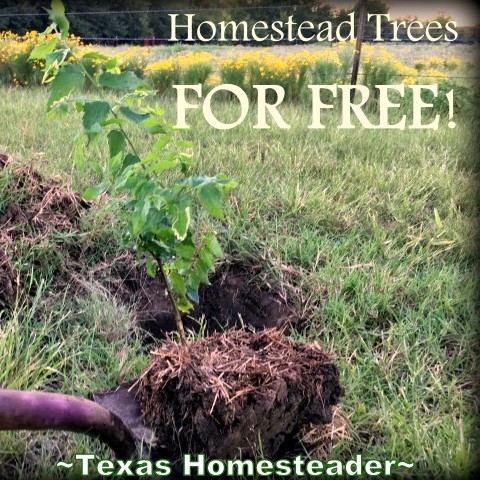 I've relocated a couple of elm tree seedlings. They're growing sturdy & strong. I may be able to populate my entire back yard with beautiful (and FREE) shade trees!
Decorative Native Fountain-Type Grasses
Pampass grass is considered invasive in other places. But when I planted them here they died promptly.
Then a friend shared a start of something called *Alamo Switchgrass. I planted this hardy fountain-type grass on the west side of our home.
It gets hot there, enduring the west sun's heat bouncing off the brick wall of the house. Yet the switchgrass grows beautifully.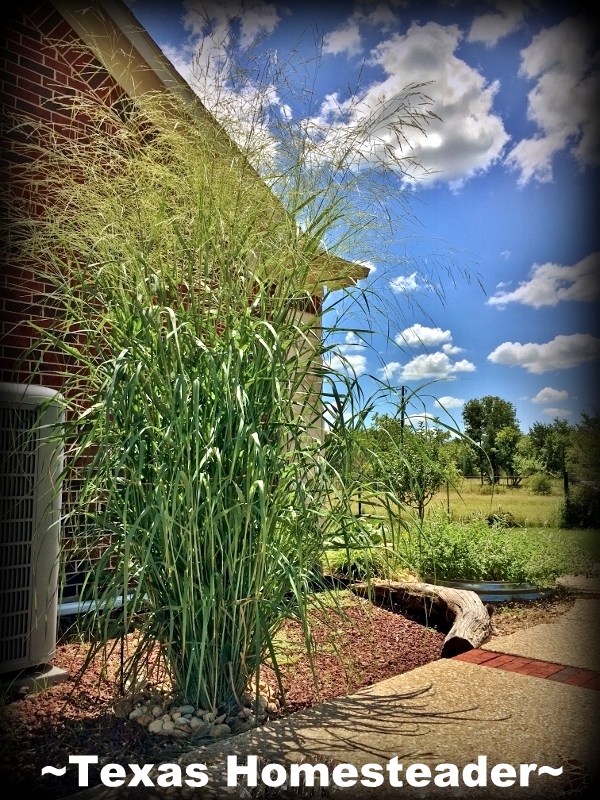 It's typically not a good idea to feed your landscaping trimmings to your animals. Many innocent-sounding plants are actually toxic to livestock!
But this switchgrass is actually a cattle forage plant. So the calves get the trimmings.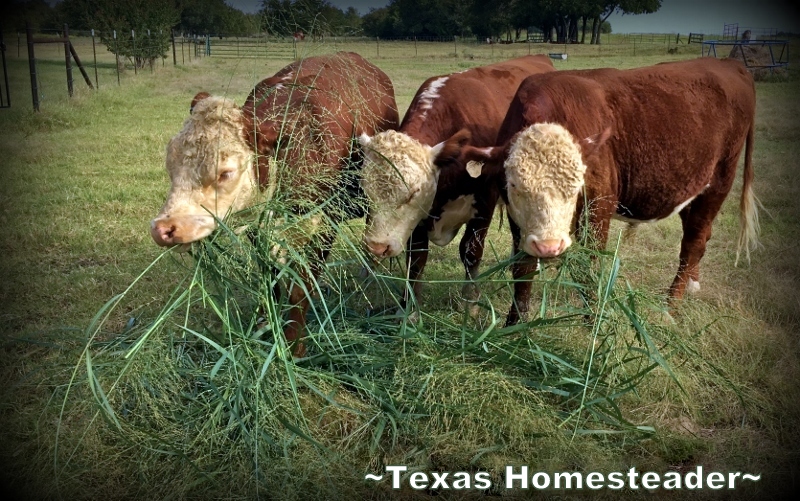 Keeping Mint Properly Contained!
Mint is a powerhouse plant but can be invasive.
So I made a Mint Planting to confine it and it's grown beautifully & blooms constantly!
And it's completely on its own. I don't water or pamper it in any way.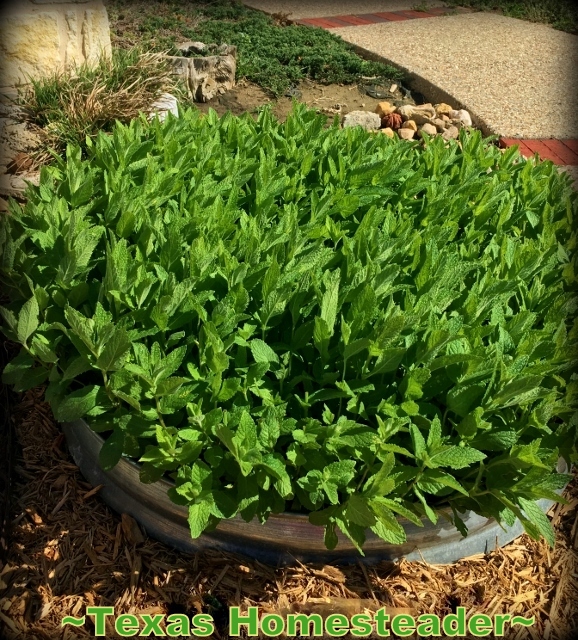 Relocating Native Flowering Plants Into Landscape
Here in NE Texas we have a native plant called Bitter Sneezeweed. An ugly name for a beautiful flower!
It grows wild in our pastures.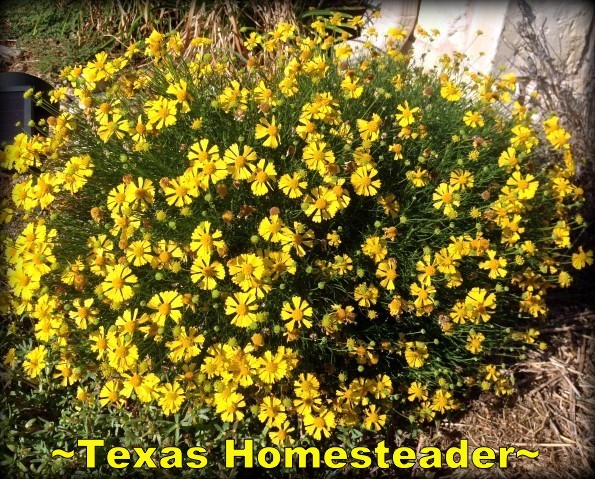 An inedible weed for the cows but a beautifully-flowering workhorse in the landscape. Even during the oppressively hot summer temps of NE Texas.
Sunflowers Are Easy Growing Flowers
Sunflowers are a favorite flower. There are bushy native sunflowers that bloom smaller sunflowers all summer long or the *Mammoth Sunflower that produces one huge sunflower. (used to harvest edible sunflower seeds.)
Our honeybees love them and sunflowers thrive even with no watering from me.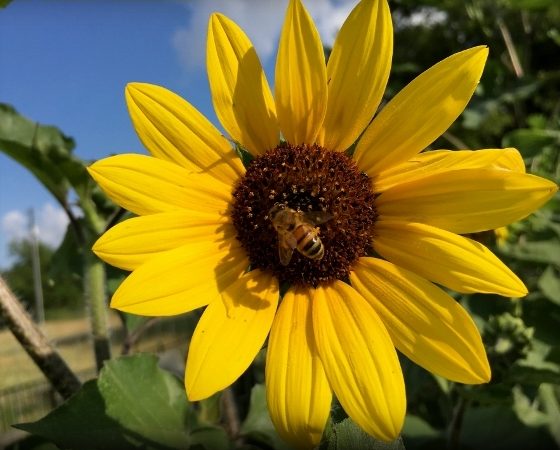 I also use sunflowers in our chicken coop. Shade for the chickens, food for the bees and eye candy for me.
BeautyBerry Bush Offers Flowers & Purple Berries
Another plant I've found growing wild here in NE Texas is an *American Beautyberry bush.
In the spring our honeybees love the flowers. Then tiny green berry clusters form which turns bright purple in late summer. The berries serve as food for the birds in early winter.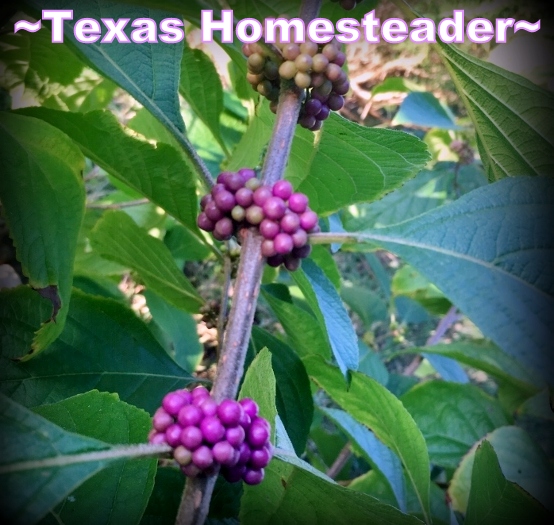 And once again, no water from me except the natural rainfall that it receives.
There's even evidence that you can use BeautyBerry leaves as a mosquito repellent. According to the U.S. Department of Agriculture regarding beautyberry:
"Compounds from this plant show potential as repellents against mosquitoes and, now, some ticks."
Mexican Petunias
I love Mexican Petunias. Each morning they bloom, by late afternoon the blooms fall off only to bloom again the next morning.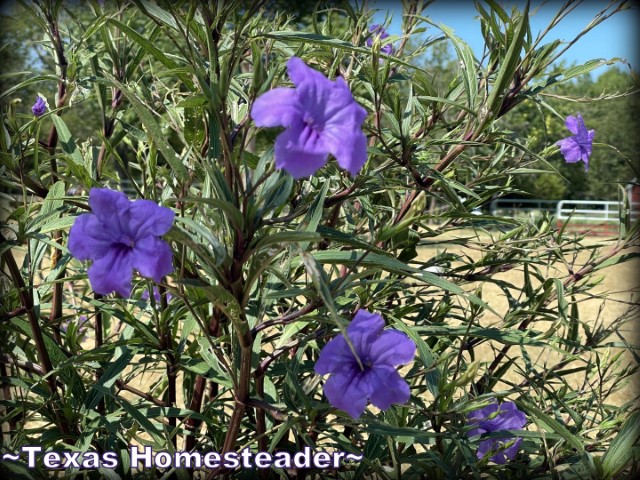 Some varieties are invasive spreading easily by seed. But the one that was shared with me by a family member only spreads by roots. That keeps it nice & contained.
As you can see in the photo, drought has caused the grass to turn brown and crunchy, yet my Mexican Petunia continues to bloom!
Fuss-Free Daylily And Evergreen Rosemary
Hearty plants such as cheery *Daylilies and beautiful aromatic evergreen *Rosemary Edible Herb are low-maintenance plants.
The Rosemary is also a delicious addition as an ingredient in our favorite Beer Bread
It's also used in our homemade soap that we like to give as homemade gifts.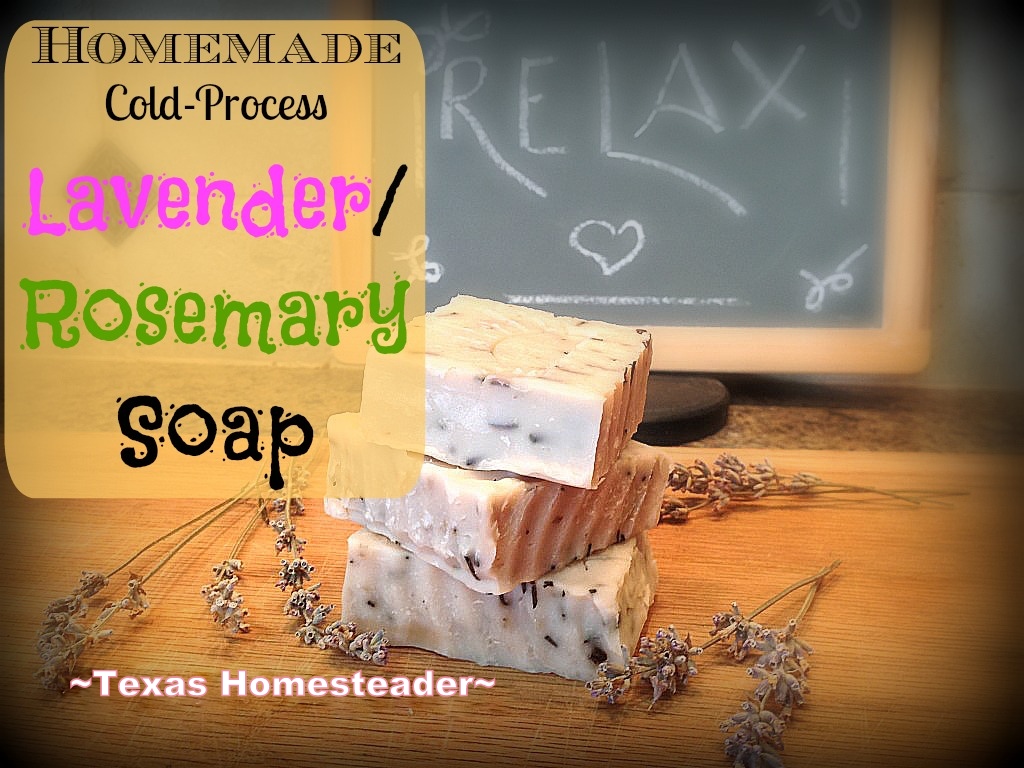 And rosemary is evergreen.
I love to be able to look out & see something green during the dreary winter months.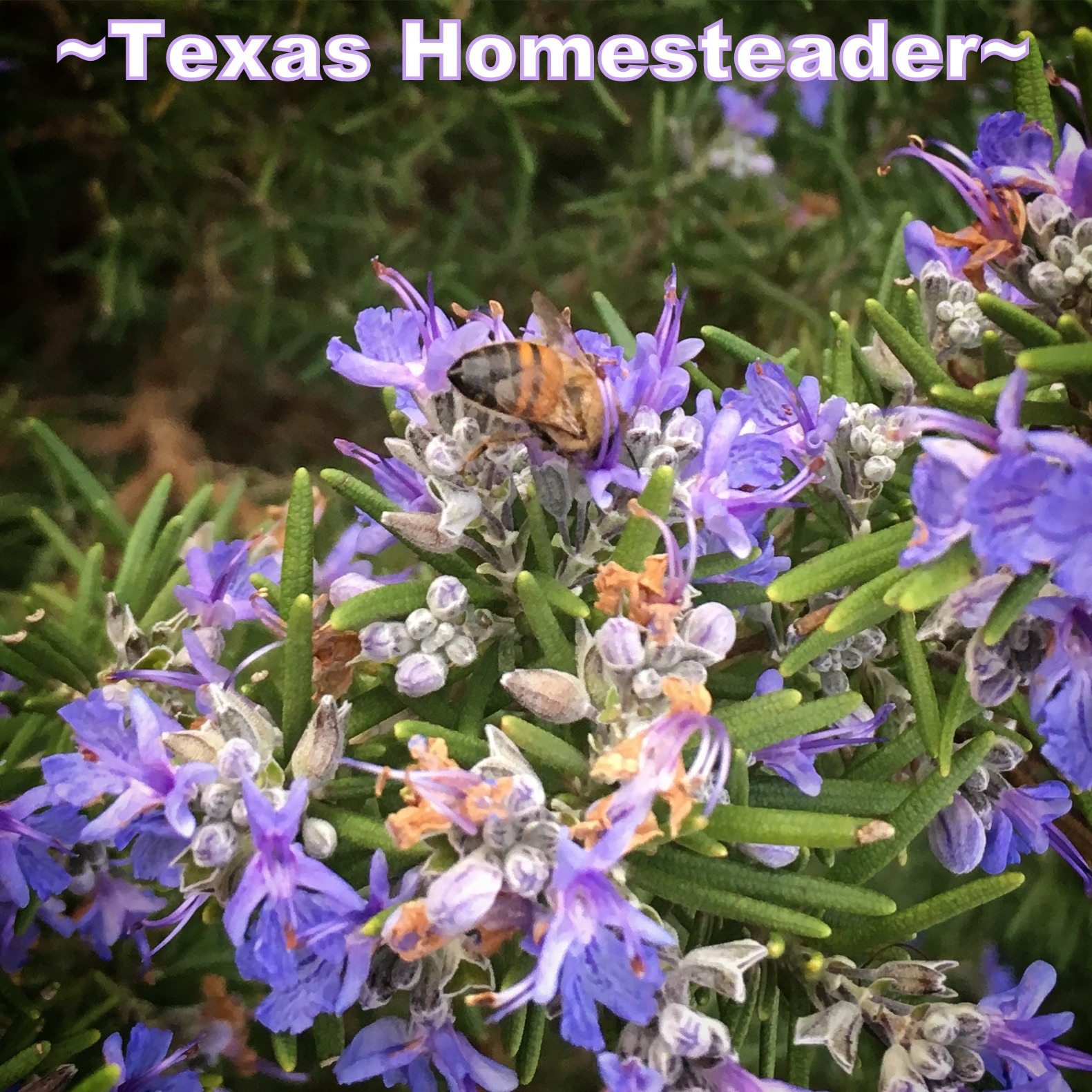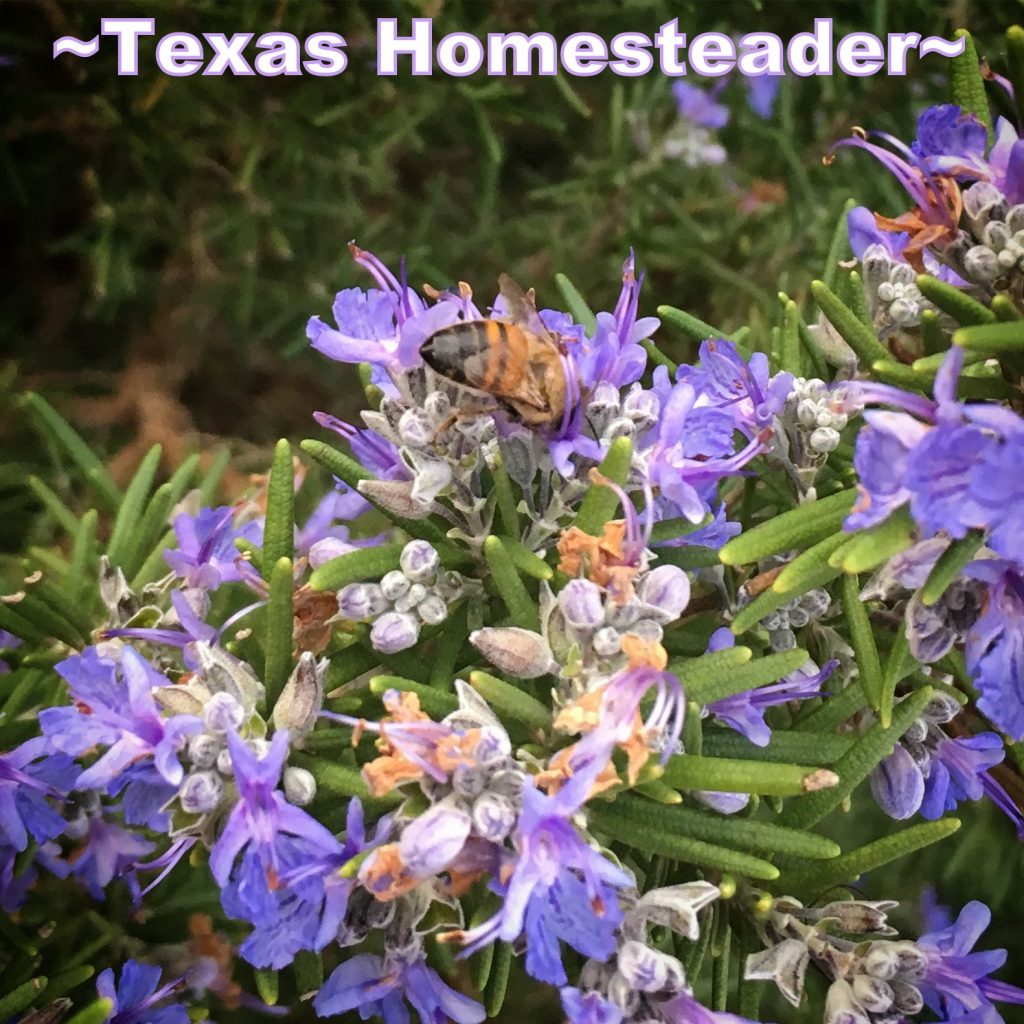 These tend to be fuss-free plants that love to grow no matter what.
Free Bulbs Shared From Other Gardeners
Bulbs are a nice way to add beauty to your landscape. I have several of my grandmothers Iris bulbs and they're absolutely beautiful.
Plus, when I see their beautiful delicate blooms I smile remembering my grandma. TWO kinds of beauty in one plant – one for the eye, one for the heart!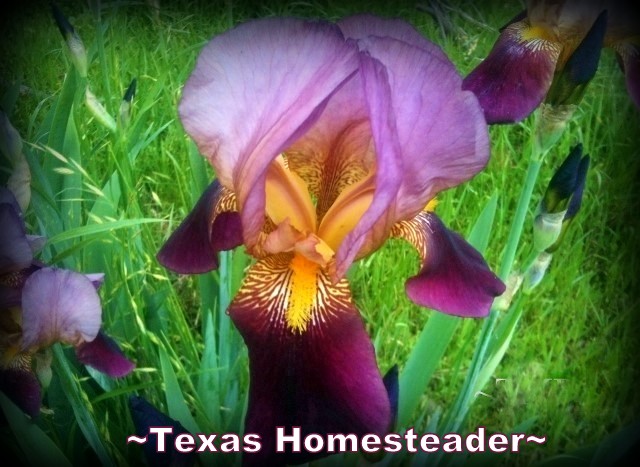 And my mom shared several of her daffodil bulbs. I planted a line of them along each side of our driveway at our gate entrance.
What a beautiful welcome for our guests.
AND they're the very first things to peek a little color after a long, dreary winter.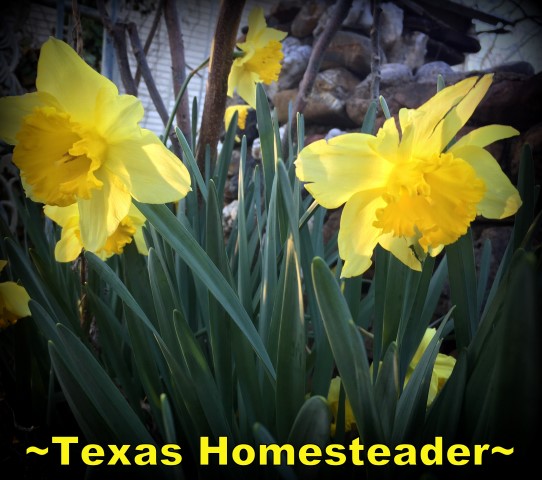 What Are Your Favorite Hearty Landscape Plants?
So there's my short list of some beautiful yet very hardy plants I've been able to get to thrive even in our Botanical Hole Of Death.
And many of these plants were FREE – either dug up from our own property or shared from the abundance of other's gardens.
Free is in our budget for sure!
What are your favorite 'Really Wants To Live' plants to utilize in your landscape?
~TxH~
This post categorized in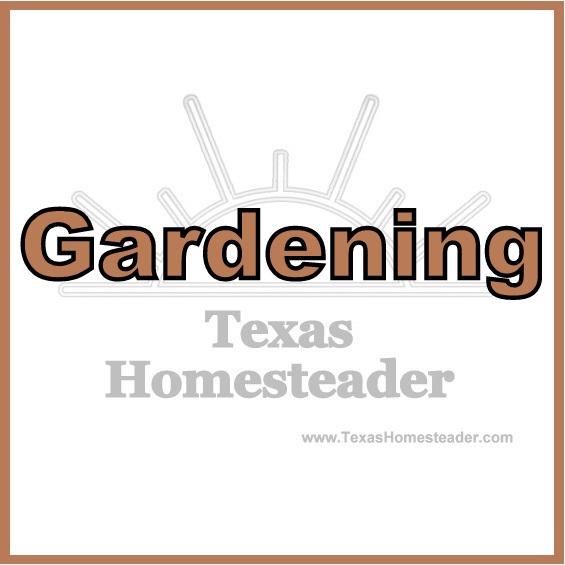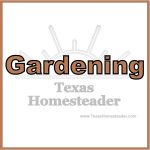 My Favorite Garden Hacks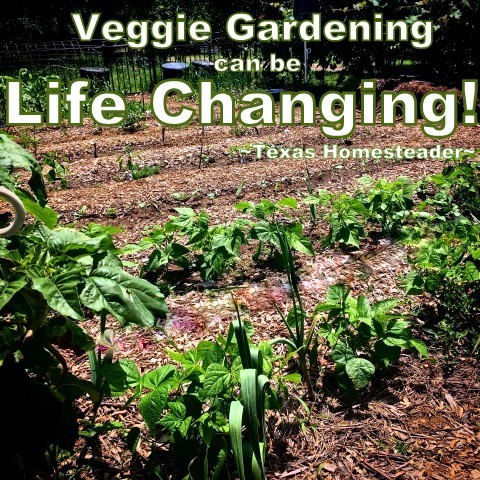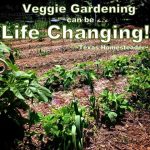 Garden Planning
Seed Planting
Soil Health
Garden Styles
Garden Plants/Harvest
Water/Irrigation/Drought
Weed Control
Garden Tips


C'mon by & sit a spell! Come hang out at our Facebook Page. It's like sitting in a front porch rocker with a glass of cold iced tea – lots of good folks sharing! You can also follow along on Pinterest, Twitter or Instagram.
If you'd like to receive an email each time a new blog post goes live it's EASY to
Subscribe to our blog!
Save
Save
Save
Save
Save
Save
Save
Save
Save