by Texas Homesteader ~
*affiliate link
I've tried on numerous occasions to make apple cider vinegar. But each & every time it was a failure for me. I don't know why but instead of turning into that ACV I desired, it turned into a sour mess.
But in contrast each time I've made vinegar with pineapple scraps it's been successful! So recently I had a fresh pineapple & I decided to make pineapple vinegar – it's SO EASY!
(Note: Some links in this post are for further information from earlier posts I've written. But links preceded with * are affiliate links. If you click them and buy something (almost anything, not just the item noted) I could receive a small purchase. But the price you pay will NOT change. It's an easy way to support this blog without anything coming out of your pocket. So click often! Thank you!)
And I used a *pineapple peeler/corer to peel and core that pineapple in less than ONE MINUTE! (have I mentioned how much I love that thing??!!)
After enjoying that sweet, juicy pineapple I set out to make my own homemade pineapple vinegar. It's EASY, and I recently wrote an article for Mother Earth News Magazine about it. Check it out!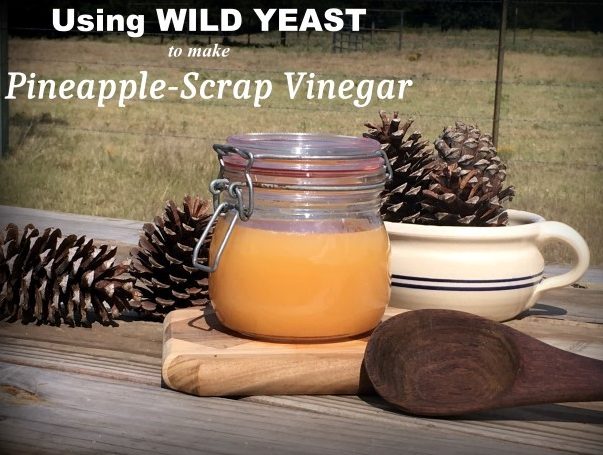 *affiliate – Amazon, Mother Earth News
Save
Save
Save
Save
Save