by Texas Homesteader ~
*affiliate link

I've tried on numerous occasions to make apple cider vinegar.  But each & every time it was a failure for me.  I don't know why but instead of turning into that ACV I desired, it turned into a sour mess.
But in contrast each time I've made vinegar with pineapple scraps it's been successful!  So recently I had a fresh pineapple & I decided to make pineapple vinegar – it's SO EASY!  And I used a *pineapple peeler/corer to peel and core that pineapple in less than ONE MINUTE!  (have I mentioned how much I love that thing??!!)
After enjoying that sweet, juicy pineapple I set out to make my own homemade pineapple vinegar.  It's EASY, and I recently wrote an article for Mother Earth News Magazine about it.  Check it out!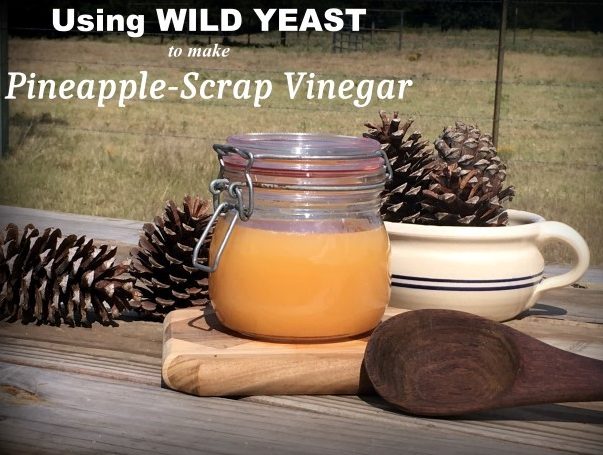 *affiliate – Amazon, Mother Earth News
Save
Save
Save
Save
Save