By Texas Homesteader ~
It's an age-old question; Is the glass half full, or half empty? It's a simple phrase but your perception of the glass actually says quite a lot.
Think about it: your perception of the glass says something about your very outlook on life. Therefore it's a large part of how you experience each and every day.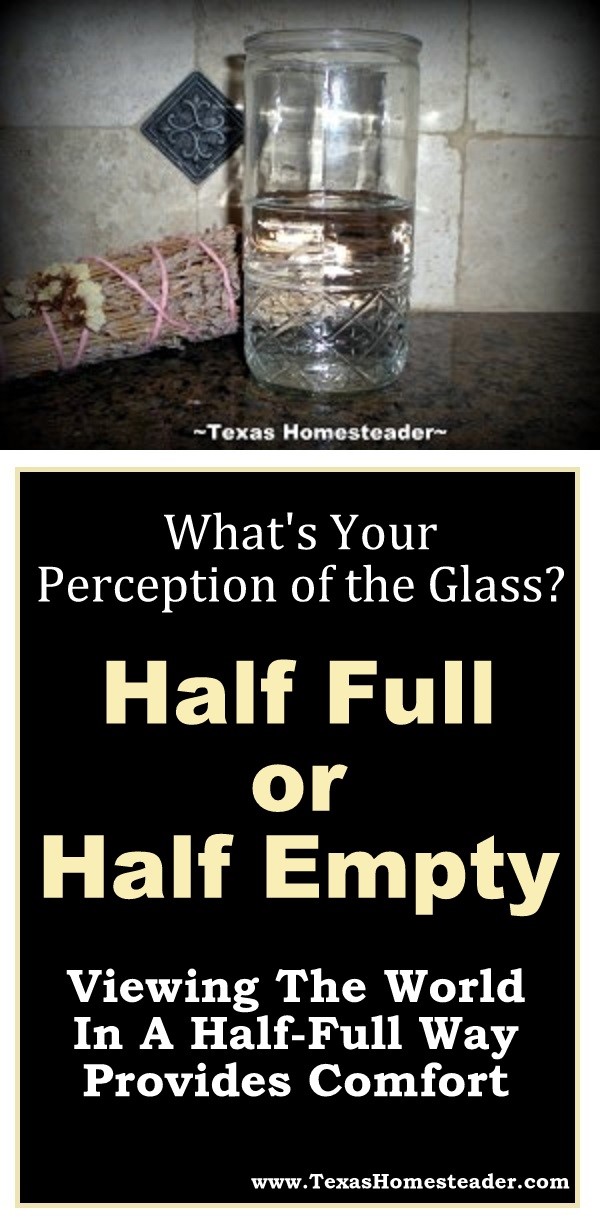 You've Gotta Have A Little Rain
For instance if it rains one day, someone with a half-empty glass mindset may be disappointed. The reasons for their disappointment are all valid:
I need to find my umbrella.
Traffic will be awful.
I might get mud on my good shoes.
But for a half-full glass kinda gal although the circumstances are exactly the same the thought process is different. Instead of disappointment she may be thinking:
Oh I love how the air smells when it rains.

My garden is going to love this moisture.

The ponds are finally filling after a long dry spell.
You see what I mean? Same incident, same circumstances, completely different attitudes and in all probability different levels of satisfaction with today's results.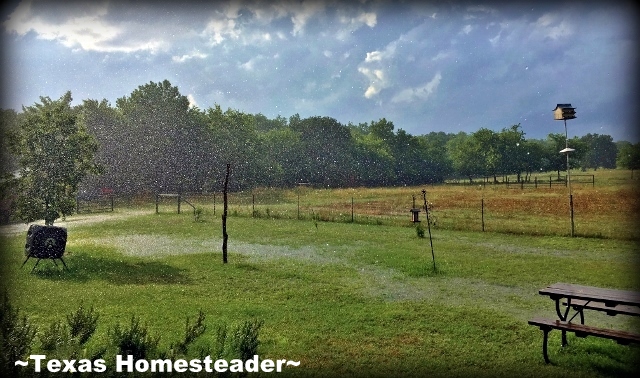 I've always considered myself to be of the glass-half-full mindset.
That doesn't mean that I don't ever get frustrated nor feel the sting of injustices done to me. We're all human and those emotions are just part of living on this beautiful blue planet.
When my children were young I taught them that most of the time they get exactly what they're looking for in any given situation – both good or bad. So they might as well look for something GOOD!
Don't you find it true that if you're looking for something bad in someone or something you're more likely to see the bad side?
Don't you likewise find the opposite is true, and that looking for something good will show you something good?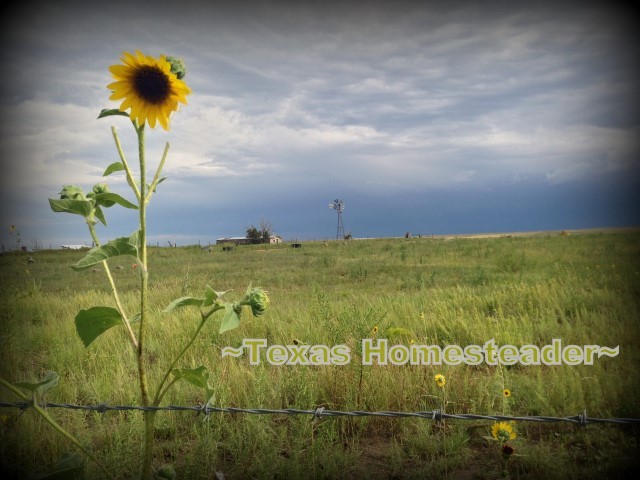 So take the time to dance in that rain. The sun may very well shine tomorrow but enjoy today for the gifts that it presents.
How will you tackle your day today? Ask yourself: "Is my glass half-full or half-empty?"
I've always said that the true meaning of life
is your own perception of the glass.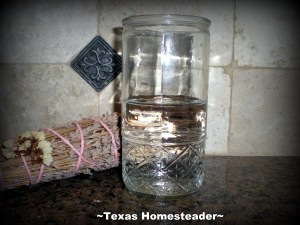 ~TxH~
Other Humanity Posts
Other Inspiring Posts
…and MANY MORE!

C'mon by & sit a spell! Come hang out at our Facebook Page . It's like sitting in a front porch rocker with a glass of cold iced tea. There are lots of good folks sharing! And you can also follow along on Pinterest, Twitter or Instagram
If you'd like to receive an email when a new blog post goes live,
subscribe to our Blog!