by Texas Homesteader ~
A dream without action is simply a dream. So even if it's just baby steps, start chasing the dream today! Come see our story.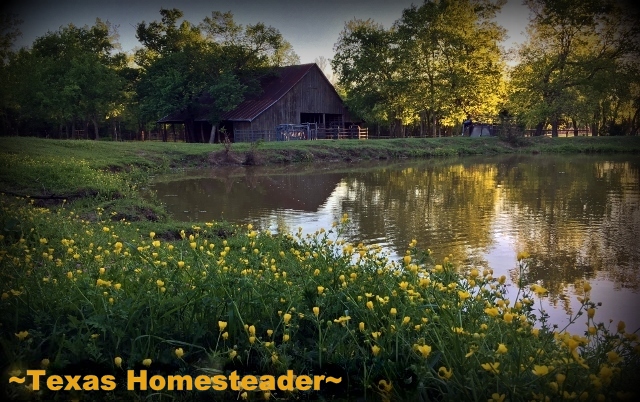 Several years ago we decided we wanted something more than the day-to-day concrete jungle we felt stifled within. We both longed to be in more control of our lives but we didn't know where to start.
Then we found this little piece of paradise in Texas and decided to call it our own. Dreams of a different future for us began to form in our minds.
Getting To Know New Neighbors
Shortly thereafter we met a wonderful man that took us under his wing and became our trusted mentor. He helped us buy our first cows and taught us how to care for them.
He even worked those first few for us in his chute, giving them their immunizations to keep them healthy and then delivering them to our own fledgling ranch afterward.
His adult son has also been a great mentor, selflessly helping us in many ways at all hours of the day or night as we felt our way through those first unsteady years.
We're happy to say both men are still cherished friends of ours today.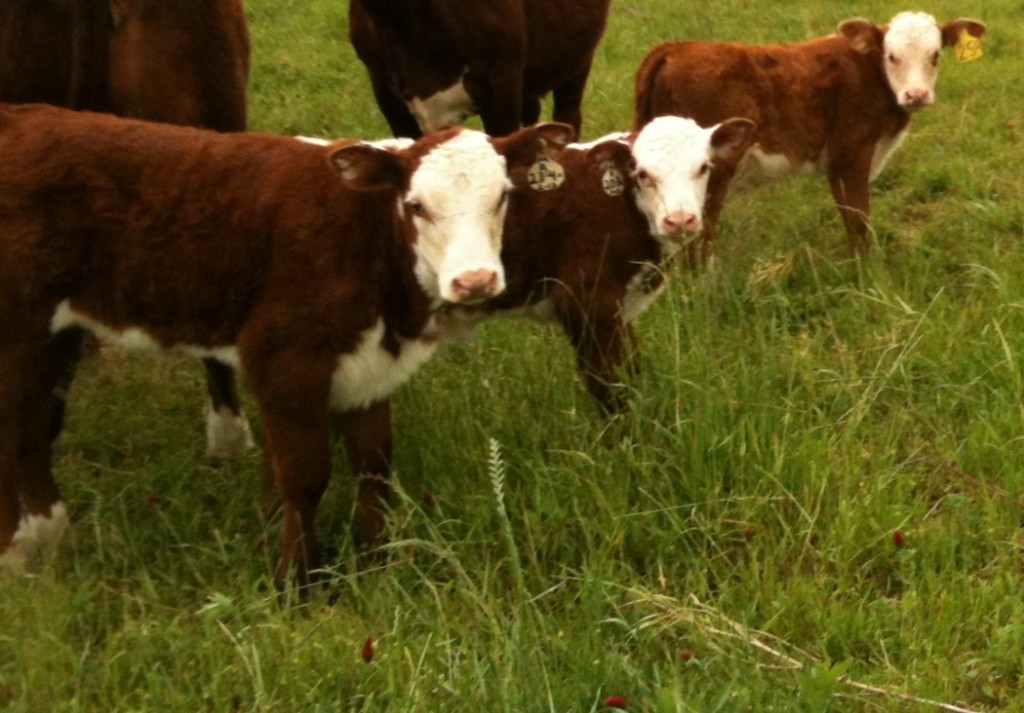 How We Improved Our Future
We were fortunate in those early years that we still held corporate jobs in that dreaded concrete jungle we desperately desired to escape.
Because the salaries earned during those early days helped us go through the sometimes emotionally and financially painful learning curve.
We needed to repair that poor old 1880's barn. The skeleton was made of Bois d'Arc wood so it was still sturdy. But it still needed lots of repairs (thank goodness we still had corporate salaries for that!)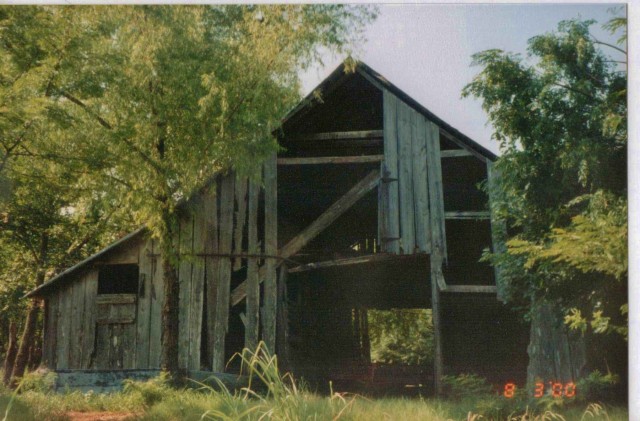 Yes, this is the same barn as the first photo of this post – before repairs!
Learning About Livestock & Improving Land
Step by step we discovered how to properly care for our livestock and property. We updated fences and outbuildings.
There were ponds to be dug and pastures to be planted.
One step at a time we drew closer and closer to the life we dreamed we could live.
Someday…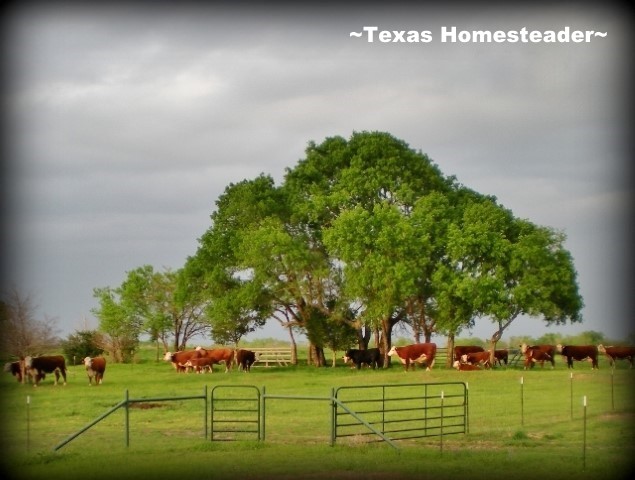 Making The Leap
But then came the time to make that leap from the corporate world to our long-awaited dream world.
We knew this was where our hearts were, but were we ready to pull that plug on guaranteed salary, annual bonuses and retirement funds?
YES!
RancherMan & I sat down and talked. REALLY talked.
And we crunched the figures taking into account our current finances, savings and earning potentials.
Then we came to the mutual decision together several years ago that it was time to be full-time Homesteaders.
It was scary to jump hand-in-hand into the unknown future. But what a blissful ride it's been!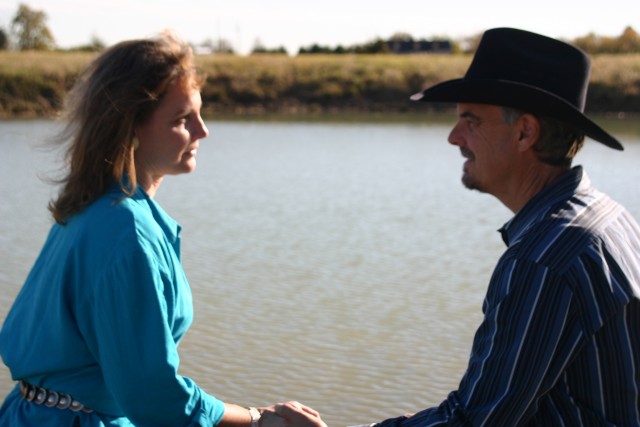 Learning As We Go
Together we've dealt with the uncertainties that are to be expected when you're self employed.
We discovered – many times to our dismay – that although the weather is out of our control it has a huge impact when your livelihood revolves around the health of your animals as well as your grass.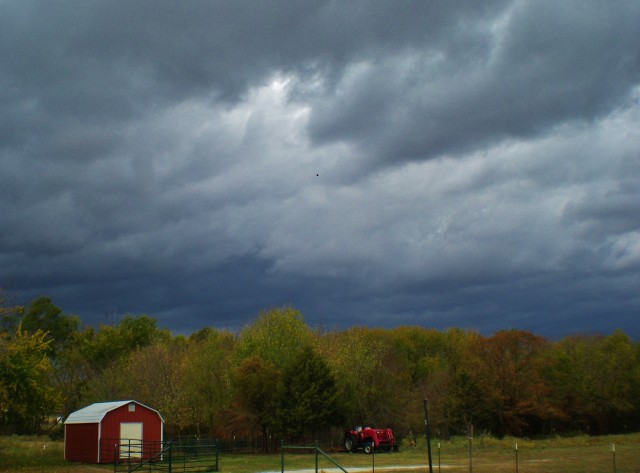 We've learned about pasture rotation and A.I.. About gentle cows and difficult calf births.
There have been both good and bad days over the years. But we are pursuing our dream and it's a beautiful thing.
Start Today To Make Your Dreams Reality
Are you ready start taking those first baby steps toward the future you desire?
A dream without action is simply a dream – take those steps today!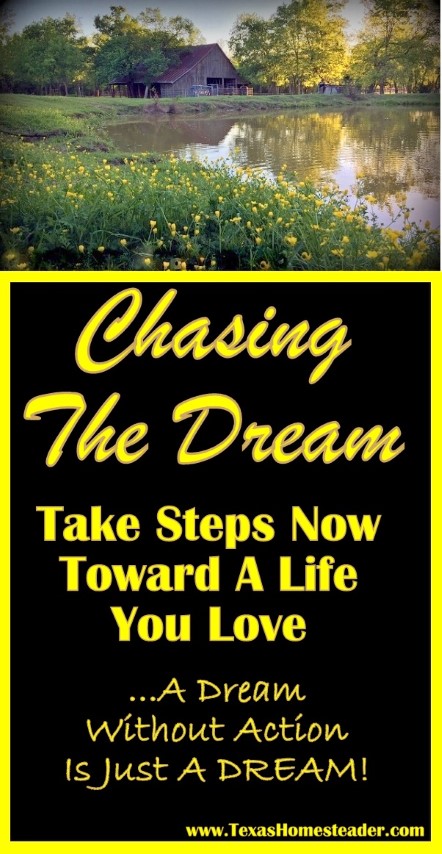 ~TxH~
Other Homesteading Posts
Love Our 1880's Barn? See More!


C'mon by & sit a spell! Come hang out at our Facebook Page. It's like sitting in a front porch rocker with a glass of cold iced tea – lots of good folks sharing! You can also follow along on Pinterest, Twitter or Instagram.
If you'd like to receive an email each time a new blog post goes live it's EASY to
Subscribe to our blog!
Save