Storm clouds gathered recently and the weathermen were all cautioning about potential severe storms including 60-mph winds, hail, and even tornadoes. I'm terrified of tornadoes. I'm not sure why, maybe my childhood home was a hot-spot for tornadoes or something but for some reason I have a healthy heaping dose of fear of them. So the forecasts had me plenty worried.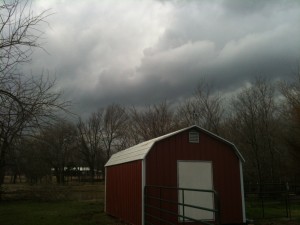 Thankfully the only outcome from this storm was about 3/4″ rainfall, the winds were not high and we didn't receive any hail. This makes me happy on two levels – first I got to avoid the weather that can have me curled into the fetal position babbling incoherently about flying monkeys and Auntie Em, but it also resulted in the much-coveted moisture that's been severely lacking in our area.
January was pretty good to us this year. The weather is always unpredictable during this time of year and it swings from beautiful blue skies to stormy skies to blustery cold snowy skies – I've loved them all. It's not necessarily rare that we see snow in NE Texas but we get the white stuff pretty infrequently so I was excited to see measurable snowfall a couple of times this season.  Moisture is moisture in whatever form it comes and we'll take all we can get.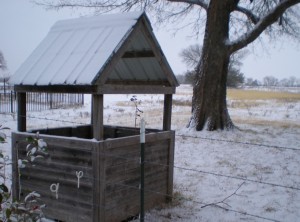 After so many months of being dry in 2012 we finally received several small rains in December and  January.  The result has been a blessing to our very dry ponds which have been slowly  filling back up after being zapped through months and months of moisture hardship.  I love to stroll around our pastures, I think there's beauty everywhere and during all seasons.  But it's so much more exciting when weather wrongs are finally being righted again.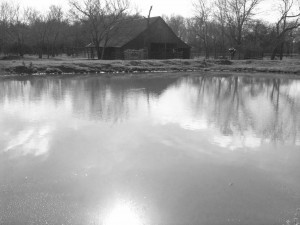 Signs of spring are showing up everywhere, including sprouting green in our pastures is so vivid it hurts your eyes…  in a good way.  My color-starved eyes are enjoying the green that rightfully belongs on our piece of paradise.  All that's old is new again.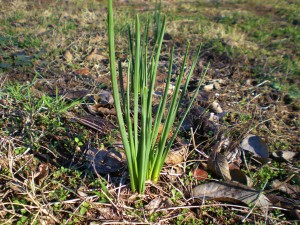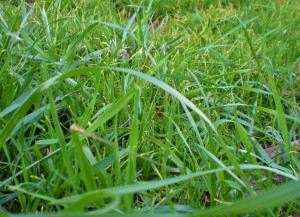 Weather like this gets me itching to get into the garden and begin prepping it for planting.  I know not to jump in there too soon, winter's not done with us yet!  But with these glorious signs of spring my thoughts are turning to warmer and greener times.  What about you – are you seeing signs of spring?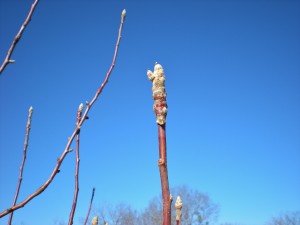 ~TxH~
Other Ranching Articles


C'mon by & sit a spell!  Come hang out at our Facebook Page . It's like sitting in a front porch rocker with a glass of cold iced tea.  There are lots of good folks sharing!  And you can also follow along on Pinterest, Twitter or Instagram
If you'd like to receive an email when a new blog post goes live,
subscribe to our Blog!