by Texas Homesteader ~
In any business there's ample opportunity to get ahead at someone else's expense. That little voice in your head that says "C'mon, no one's looking. Besides, EVERYONE'S doing it! It's the nice guy who finishes last!"
I'd be lying if I said that voice doesn't whisper to me just as much as it does to the next guy. But I can say that I remain PROUD of the image I see in the mirror looking back at me. I won't compromise my principles to get ahead.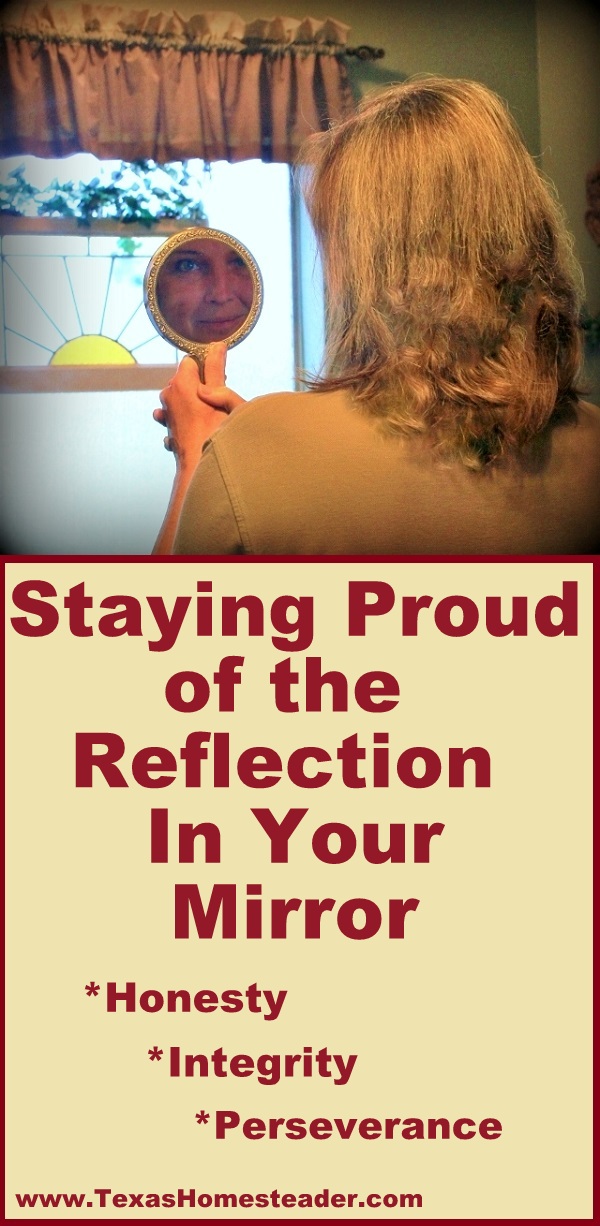 There have been times in the corporate workplace where I've been the unfortunate recipient of other people's compromises of principles. Despite it all, I've held my head high.
I stuck to my values even though it wasn't popular with my less-than-honest boss or co-workers.
Opportunities To Get Ahead Dishonestly
But it's not only in the corporate world with co-workers ready to step on your back on their way up the corporate ladder that requires you steel yourself against temptation. The opportunity presents itself in our ranching life as well. Let me give you an example:
A while back we went to a cattle auction to purchase our first round of spring stocker calves. We chased the bid a few times until it went out of our budget.
But we finally ended up with about 5-6 nice stocker calves weighing about 400 lbs each. I stood in line & paid our bill. Then we pulled the truck into the loading area to have our calves loaded onto our trailer.
An Error Found On Our Bill
After the calves were loaded & we were pulling away I scanned the receipt. But the bill showed an obvious incorrect weight – an error of about $300 in our favor.
I brought this to RancherMan's attention and we immediately navigated our truck to the side of the building. Then we went back inside to the counter & stood in line again.
When I reached the counter I told the clerk that I felt there was an error on our bill. She said that the scales had stuck and several calves were incorrectly calculated.
I was so proud when she said several other ranchers had already been back inside to bring the error to their attention from their own bills. Good folks!
A little bit later, a friend of ours who had apparently noticed the scale malfunction called us to see what the outcome was on that calf.
We told him that we were under billed about $300. So we'd gone back in & brought the error to the attention of the auction staff, had our bill corrected and paid them the balance due.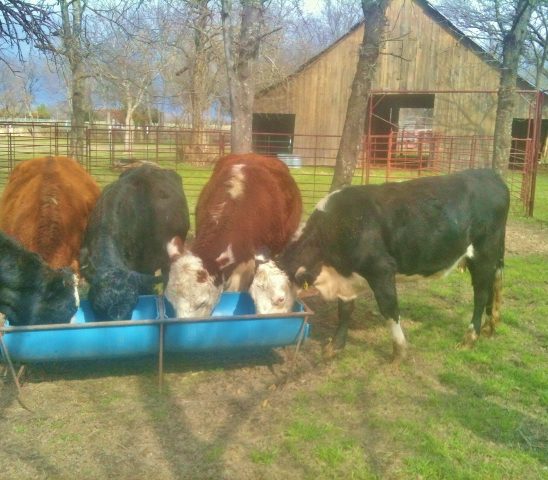 But how can this be? No one was looking?
This illustrates my point perfectly. Even though no one was looking, someone was! Our actions are noticed by others – whether good or bad. Honest or dishonest.
Now this friend has the same honesty mindset that we do. He was proud that we had done the right thing even though "no one was looking".
It felt good to know that I could gaze back at the reflection I saw in the mirror and know I stood behind my principles and did the right thing.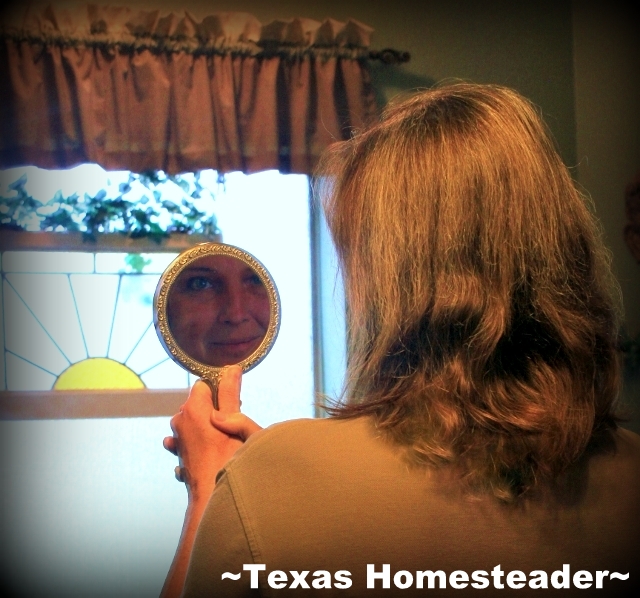 What's the value of that reflection in the mirror? Priceless.
~TxH~
Other Ranching Articles


C'mon by & sit a spell! Come hang out at our Facebook Page . It's like sitting in a front porch rocker with a glass of cold iced tea. There are lots of good folks sharing! And you can also follow along on Pinterest, Twitter or Instagram
If you'd like to receive an email when a new blog post goes live,
subscribe to our Blog!
Save