by Texas Homesteader ~
*contains affiliate link
I love fresh spinach & I'm sure to plant it every year in my edible landscape garden. It's beautiful, leafy-green and makes a lovely border.
Oh, and you can EAT it! What's not to love??!
But in our part of NE Texas the window of opportunity in enjoying fresh spinach is short. In no time our spinach bolts and becomes bitter.
But I've recently been introduced to a completely different kind of spinach. One that grows vigorously in a vine. In the heat!
Malabar spinach!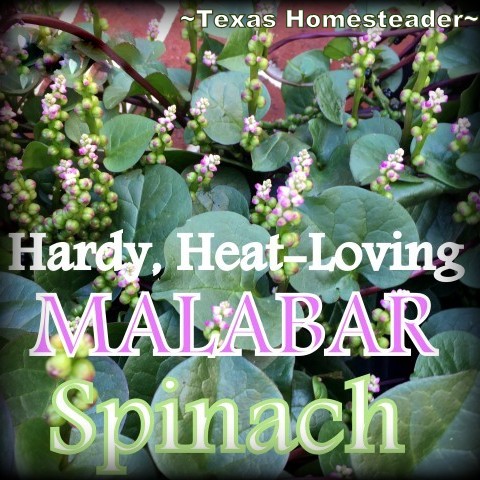 (Note: Some links in this post are for further information from earlier posts I've written. But links preceded with * are affiliate links. If you click them and buy something (almost anything, not just the item noted) I could receive a small purchase. But the price you pay will NOT change. It's an easy way to support this blog without anything coming out of your pocket. So click often! Thank you!)
A sweet friend had some Malabar spinach and offered to share some starts with me. She told me it grows dark green heart-shaped fleshy leaves in a lovely vine and it loves the Texas heat.
Really? Hummm… I've got to check this out for myself.
NOTE: I sometimes harvest and dry the seeds from my own Malabar Spinach and offer it on my online store HERE. If you're looking for seeds check out my store!

(If I'm out of seeds, you can often find them from other vendors on Amazon *here)
Malabar Spinach Takes On Texas Heat
My friend gave me a start and I planted it in a large container on the East side of the house. Now although it's protected from the West sun, that container got plenty of hot easterly sun.
Oh, and it was next to a sun-heated brick wall.
That first year I thought I'd lost it over the winter months. But the next spring two Malabar spinach plants sprung back to life!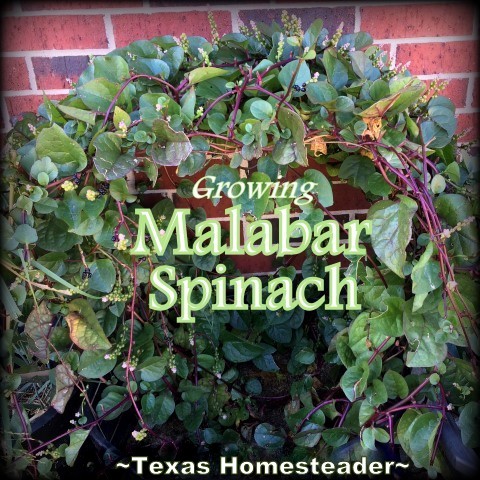 In no time the vines were growing everywhere. So I needed to make some sort of makeshift trellis for it.
I bent a piece of animal fencing for it to grow on. And grow it did!
Some say it can be invasive. But ya know, we planted our home in the Botanical Hole of Death so I really need scrappy plants.
I haven't personally found Malabar spinach to be invasive. This one's a keeper for me!
Dehydrating Our Malabar
I enjoyed harvesting the leaves of that Malabar spinach all spring, summer & fall. My favorite thing to do is sauté it with my fresh garden veggies and herb bombs for a quick, healthy side dish.
When the growing season was almost over for the year I decided I wanted to dehydrate some Malabar spinach to preserve it.
I've written before about dehydrating regular spinach, but this time I harvested a full crop of fresh Malabar spinach leaves.
I washed them and ran them through my nifty *salad-spinner. I love this style of spinner, you only press the top & it spins the bowl within. Quick & easy! And this quick step removes excess moisture so the dehydrator doesn't have to work as long.
Anyway, after the leaves were washed & dried I placed them on the trays of my *Excalibur dehydrator.
I can't believe it took me so long to make the leap to this 9-tray beauty, I use it all the time! Even though Malabar spinach leaves are thicker than traditional spinach, they were dry in no time.
I collected the dried leaves from the trays and stored them in a glass jar. I'll rehydrate them to make spinach quesadillas or to sauté with fresh veggies as I did all summer.
I'm also thinking of using my *coffee grinder that I keep separate for dehydrated food and grinding the dried leaves into a powder.
I can use this powder in my Endless Soup to add some nutrition and flavor, or perhaps when I'm making my homemade pasta noodles. So many healthy options!
Collecting Malabar Spinach Seeds
I also harvested some of the seeds and sat them aside to dry. The seeds themselves are covered with a purple flesh. They were pretty messy to harvest.
But although it looked like they would stain my hands, it washed off pretty easily. A little soap & water with a quick scrub & the purple color was gone.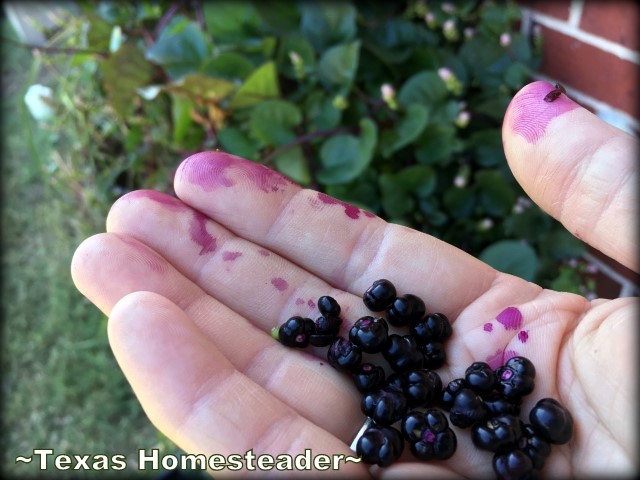 I let the seeds dry and put them in a labeled envelope in my fridge. All my garden seeds are in a refrigerator drawer, just waiting for me to plant them in pots come February.
I typically get a head start using my portable indoor greenhouse setup in early February each year. Then I'm safe placing seedlings in the garden after Easter when the danger of frost has passed.
It's fun to use this beautiful plant in my edible landscape. So I often plant this Malabar spinach in a very prominent place in the decorative Edible Landscape bed right at our front door.
Beauty, edibility and heat-loving staying power. Now THAT'S something I can get behind!
Have you ever grown Malabar spinach?
~TxH~
This post categorized in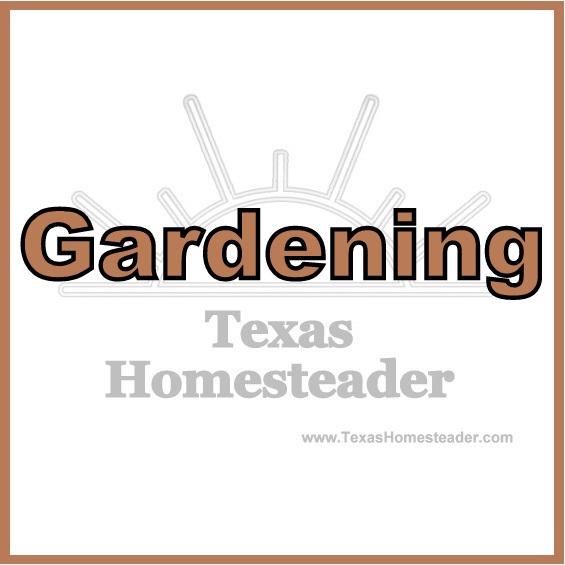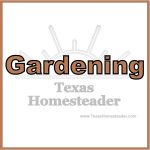 My Favorite Garden Hacks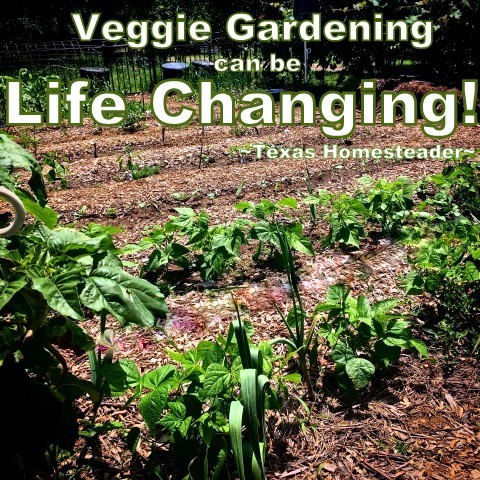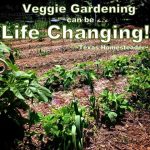 C'mon by & sit a spell! Come hang out at our Facebook Page. It's like sitting in a front porch rocker with a glass of cold iced tea – lots of good folks sharing! You can also follow along on Pinterest, Twitter or Instagram.
If you'd like to receive an email each time a new blog post goes live it's EASY to
Subscribe to our blog!
*amazon affiliate
Save
Save
Save
Save
Save
Save