by Texas Homesteader ~

Don't you just hate squash bugs? Me too. They get their foothold in early and decimate your squash in no time.
But squash bugs are notoriously difficult to control. The only sure way I know of is to remove all eggs and also both adult and nymph bugs by hand.
Today's Homestead Hack is timely. Use what ya got!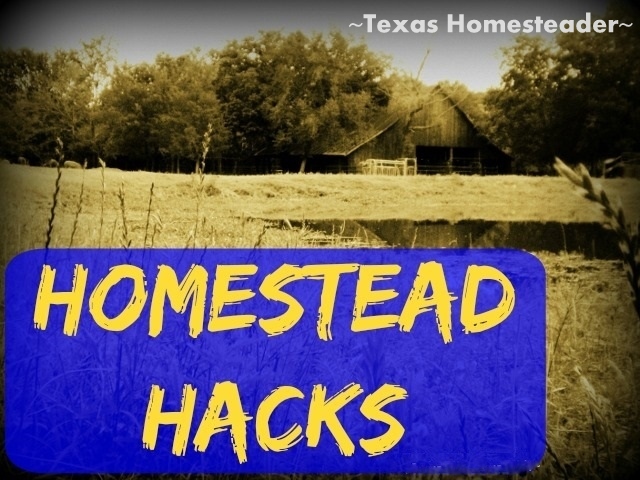 Finding Squash Bugs
I was so excited to see how well a spaghetti squash plant was growing in my garden! As I tenderly removed the encroaching grass & weeds from around this tiny fragile plant I was horrified to see those dreaded coppery-colored eggs on the underside of the leaves and a scurry of the most vile almost undefeatable foe in any garden…
Squash Bugs! Ugh. I'll not let them take what little garden I've had survive this year, I WON'T!
So when I saw the dreaded squash bugs and their eggs I vowed that I wasn't going down without a fight. It's almost impossible to get rid of squash bugs and they can decimate your garden overnight.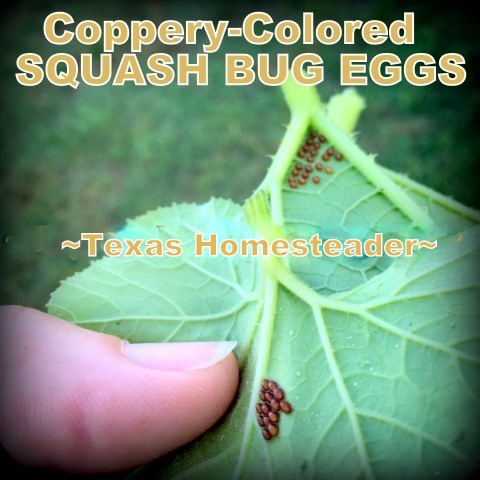 So I sprung into action using this tried-n-true homestead hack.
Low-Impact Squash Bug Control
I took a wide-mouth bottle and put a little water in the bottom of it. Then with my gloved hand I pulled each squash bug I found on my plant and dropped it into my bottle of water which makes quick work of those squash bugs.
Buh-BYE!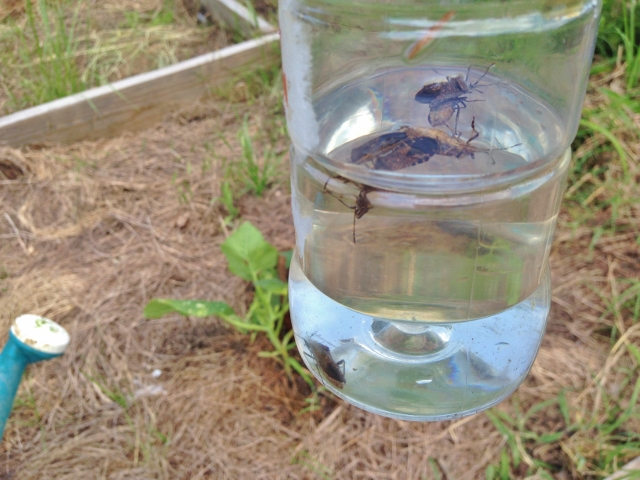 I also tore off any portion of any leaf that had those coppery-colored eggs and placed it in the bottle as well.
I've heard you can just scrape off the eggs but I've always worried that they would just hatch on the ground instead of on the plant. And I don't want to take any chances!
Then I just screwed the lid back on and tucked this bottle away in my garden. I know to be sure I get all these little squash bug beasts I'll need to be diligent. I'll need my little bottle with water for at least the next several days. Maybe even for the rest of the season. You just can't be complacent when you're dealing with squash bugs!
So there ya go – today's Homestead Hack. It's effective, it's low-impact, it's repurposing, it's organic and it's using what ya got!
~TxH~
This post categorized in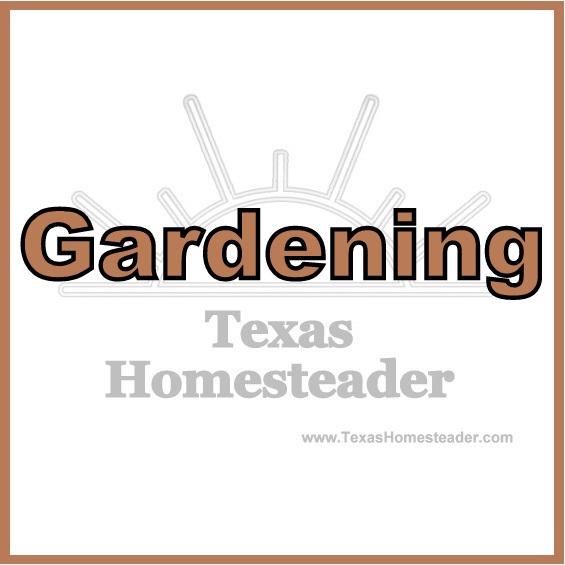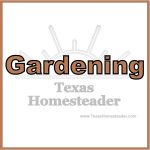 My Favorite Garden Hacks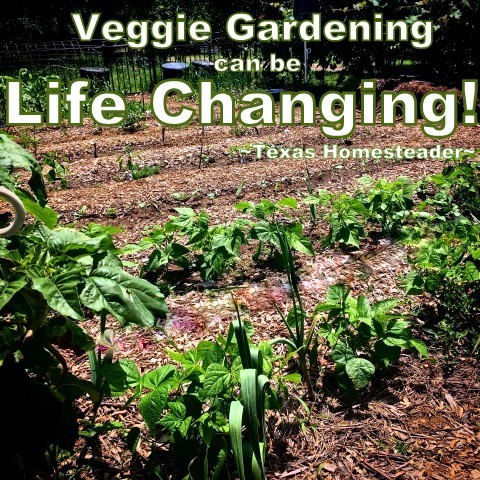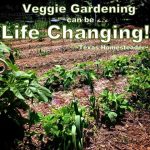 C'mon by & sit a spell! Come hang out at our Facebook Page. It's like sitting in a front porch rocker with a glass of cold iced tea – lots of good folks sharing! You can also follow along on Pinterest, Twitter or Instagram.
If you'd like to receive an email each time a new blog post goes live it's EASY to
Subscribe to our blog!