by Texas Homesteader ~
Are you wondering what our most popular posts of 2021 were? Well it was everything from easier homemade recipes to gardening tips to saving money and MUCH MORE.
Grab a cup of coffee and settle in for some good reading, y'all. I'm sharing the best of the best!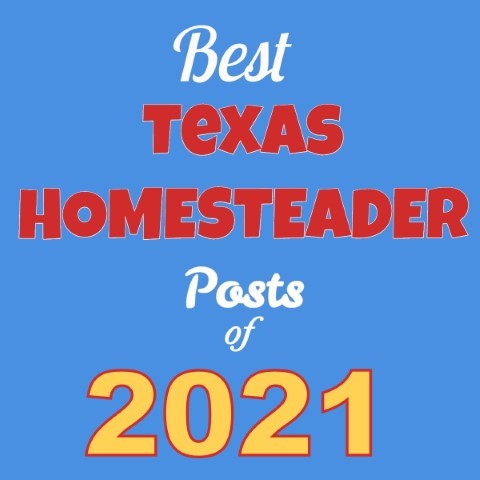 The top 10 self-sufficiency posts on my blog for the year are listed below.
Click the titles to take you to the original post referenced for more detailed information.
Don't worry, you won't lose your place. I've set each link to open in a new tab. So after reading in more detail you can just pick up where you left off on this post. Enjoy!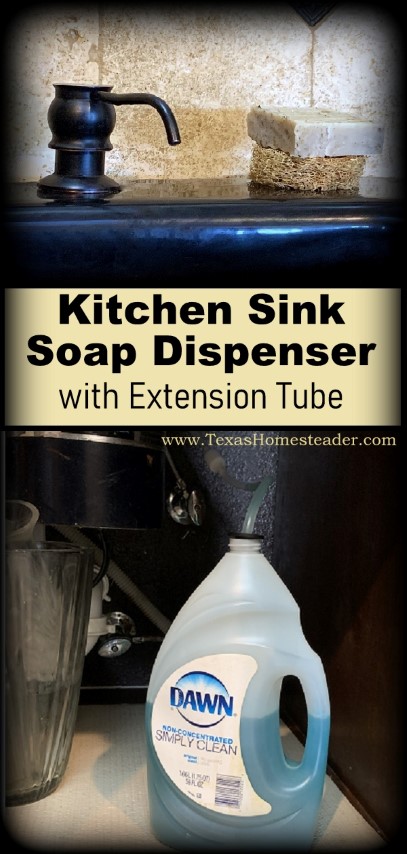 That little liquid soap dispenser attached to your kitchen sink is handy. But I hated continuously having to refill that tiny reservoir. It always seemed to run out at the most inconvenient time!
But then I discovered a way to draw the liquid soap directly from the large container underneath the sink. Basically an endless soap dispenser. Game changing!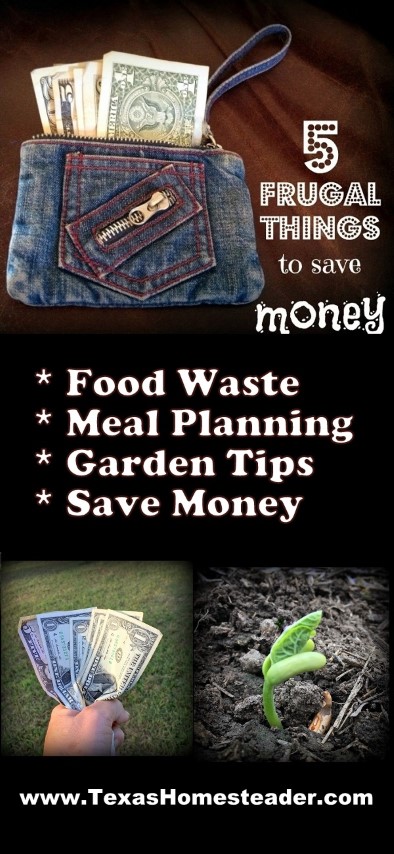 We're all trying to save money in our day-to-day lives, right? Occasionally on this website I post about 5 frugal things we did over a specific week to save money. And many times those savings are an environmental win too.
But this particular 5 frugal things edition really resonated with y'all! Amongst other tips it talked about how I was getting raised beds for free, discovering sneaky market tricks the gurus were employing to trick us out of more money and how I was able to score free eggs for the year, amongst other things. It's a good read, check it out.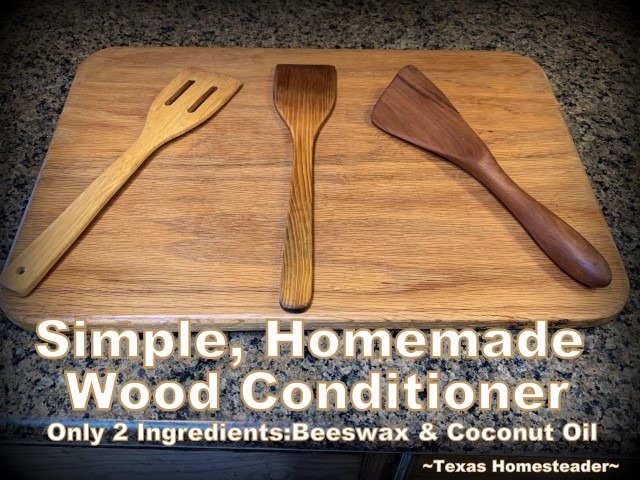 In my homestead kitchen I almost exclusively use wooden utensils. Some I've had for a few decades. What's not to love?
When they start wearing RancherMan gives them a light sanding and then I condition them with this homemade wood utensil conditioner. It's a simple mixture made with all-natural beeswax and coconut oil.
It's perfect to condition wooden cutting boards too. And I've even used it to polish wood furniture as well. A safe, effective and inexpensive zero-waste solution.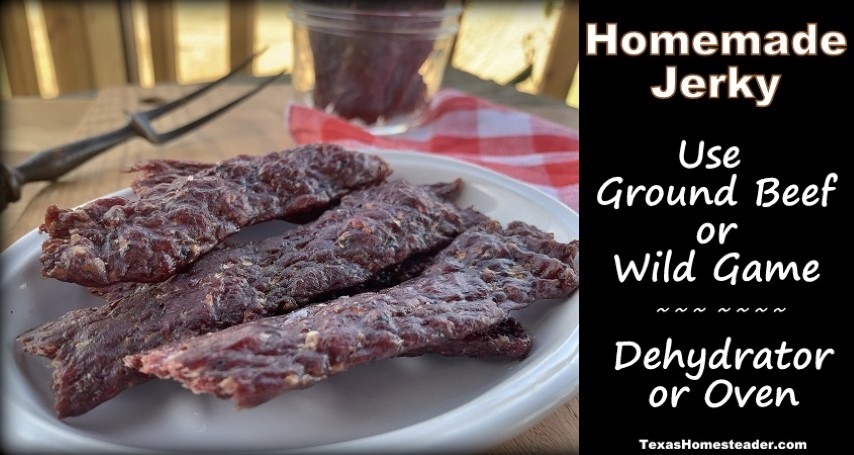 RancherMan & I made homemade jerky from wild game meat, both venison and elk. It was super easy to do and sure turned out some delicious results.
Y'all know that RancherMan & I like to make Homemade Christmas Gifts. So this jerky also made a perfect homemade Christmas gift idea for many of our gift recipients this year. And you won't believe how easy it was!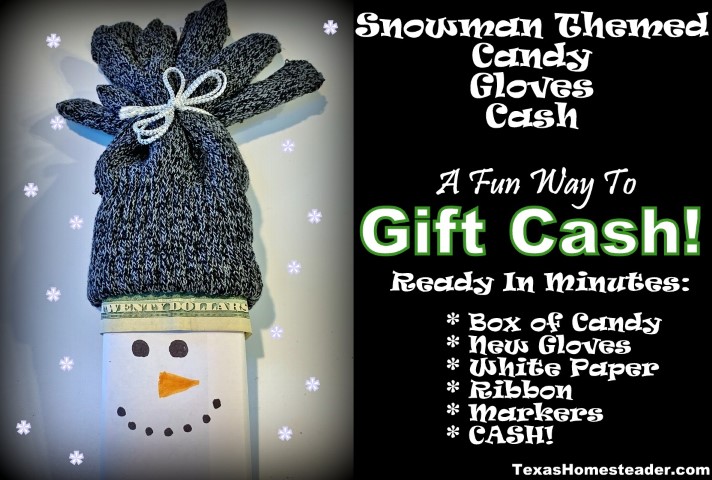 Here's another simple homemade Christmas gift idea y'all loved. I think these cute snowman-themed candy and new gloves gifts turned out really cute. And they were so easy to put together.
Plus they were inexpensive – just a box of candy and a new pair of gloves. They make a nice group gift for your children's classmates or your favorite co-workers. Or as a bonus idea they can also be a cute way to give cash too.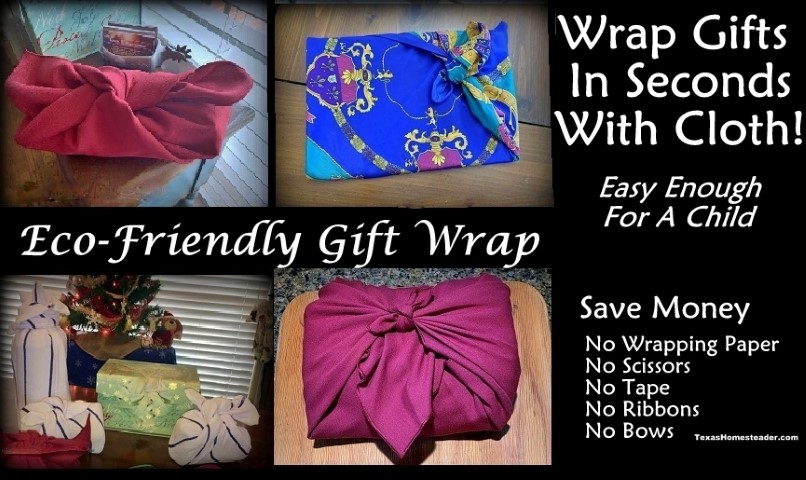 What if I told you that you could not only save money on gift wrap, but your wrapping chores could be done in mere seconds as well? I'm not kidding y'all. Seconds!
Furoshiki is the art of Japanese gift wrapping using reusable cloth. It's simple enough for children to do and the results are beautiful and eco friendly too.
When our gifts are unwrapped I simply fold the cloths and store them away until next year. Perfect, pretty and zero waste!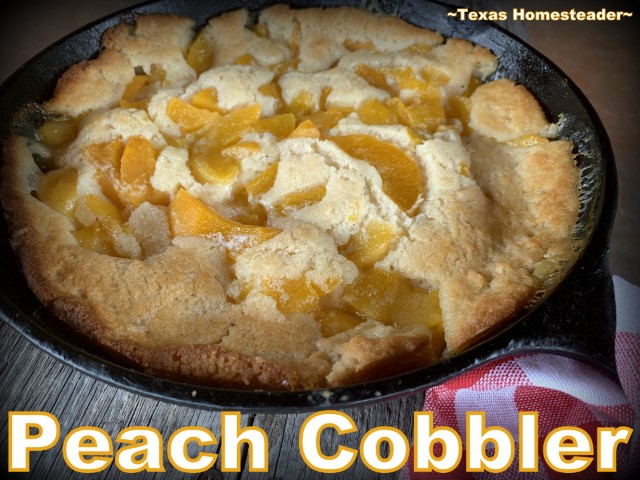 Raise your hand if you love peach cobbler. (me, jumping up & down raising hand!!) Peach cobbler is one of my favorite dessert recipes.
This simple peach cobbler recipe uses canned peaches, although I share how to use fresh peaches too if that's your preference. It's all baked up in a 10″ cast iron skillet.
It's quick enough to bake on a random weeknight yet special enough for company.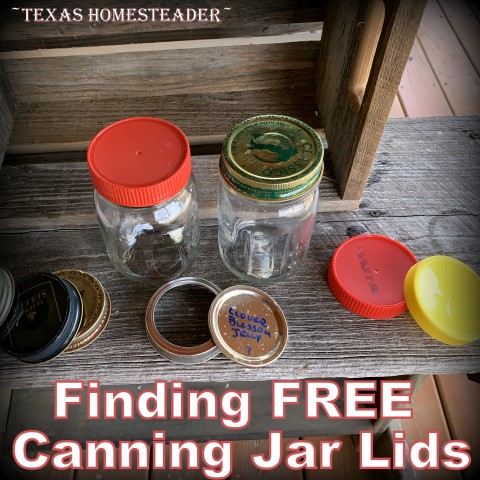 Many people repurpose canning jars for many things, including dry food storage such as pasta, flour, dehydrated veggies, etc.
I used to just reuse the 2-part canning lid to top them (for storage, NOT reused for canning) But how inconvenient to deal with 2 parts of the lid each time I open & close the jar.
Come see what I've found to replace that 2-part lid for canning-jar dry food storage on the cheap. Well, for FREE actually.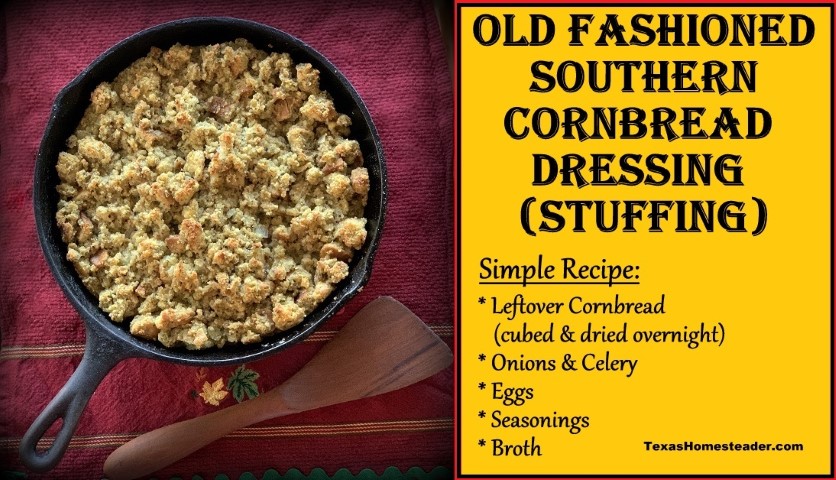 Do you remember old fashioned cornbread dressing? (Some people call it dressing others call it stuffing.)
But whatever you call it – it's moist, dense yet fluffy and flavorful. Oh yeah, THAT dressing!
It's beyond simple to make yourself. It starts with a day-old pan of cubed & air-dried cornbread. Then magic happens.
Top Post of 2021
And the most popular post of 2021?
WHEW! This post just went off the charts, y'all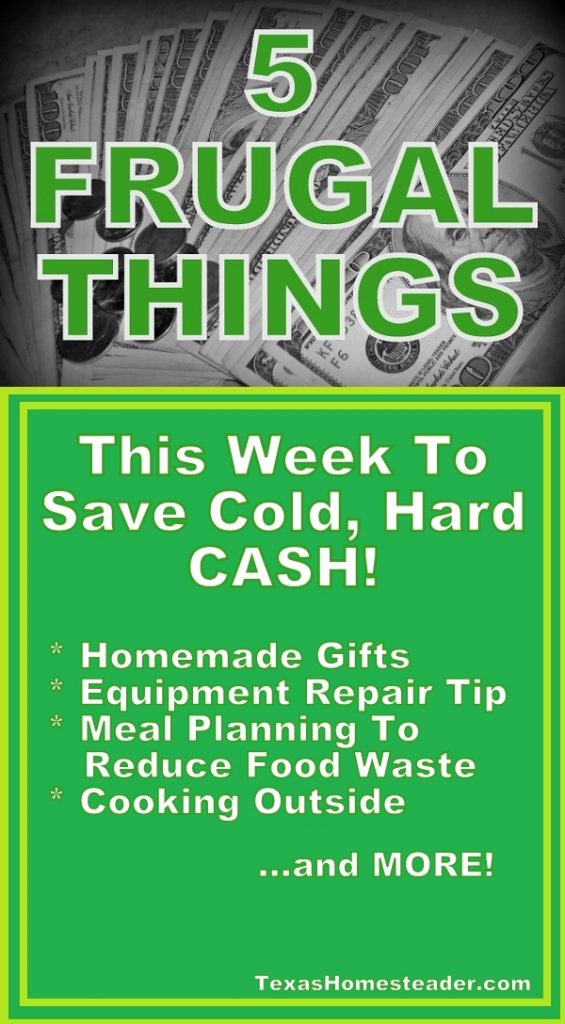 It's another 5 Frugal Things post but this one knocked it out of the ballpark! It may have set a record on post hits in a single day for my little website!
On this post I gave tips on how we repaired our lawn mower on the CHEAP, the beneficial insurance review we scored, repaying kindness with a simple homemade gift and more.
Hope You Enjoyed This List!
So there ya go. The top 10 most popular posts on this website in 2021. I hope you enjoyed reading along!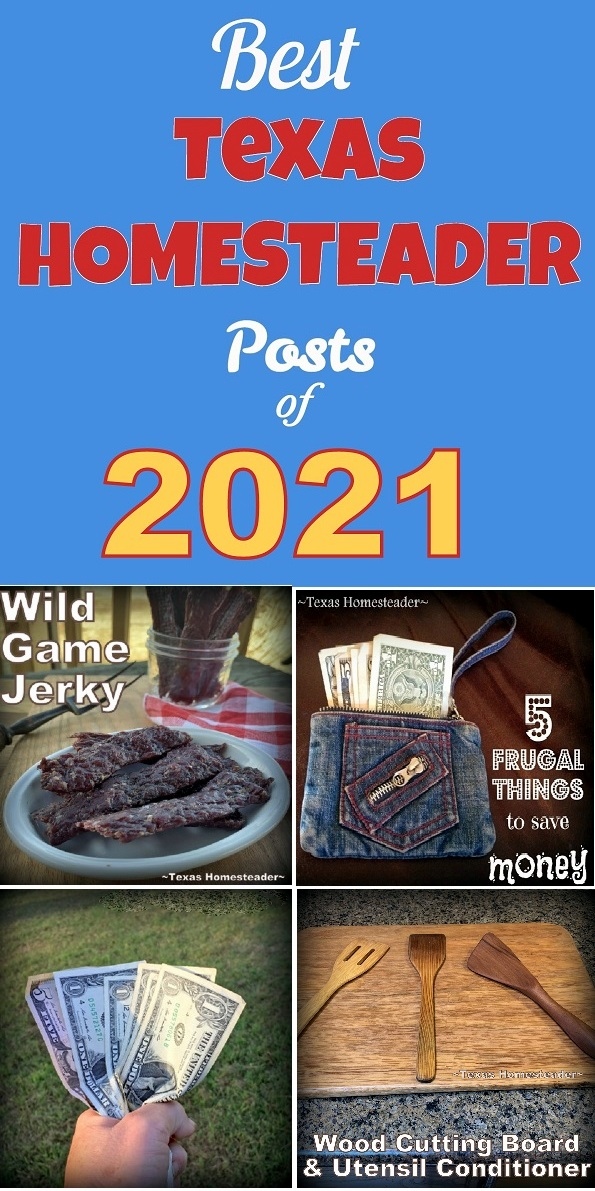 Wishing You All A Happy New Year
Thank you for following along with us over the year. I hope you enjoyed reading over these most popular posts of 2021. Feel free to check out the other simple-life posts I share in the links below.
Our wish for all of you is that you enjoy a simple, peaceful, prosperous and HEALTHY 2022!
Note: If you want to see the Top 10 Self-Sufficiency posts for each year since I've had my blog, you can check them out all on one page –>
Top 10 Yearly Roundup
~TxH~
Other Simple-Life Articles


C'mon by & sit a spell! Come hang out at our Facebook Page. It's like sitting in a front porch rocker with a glass of cold iced tea. There are lots of good folks sharing!
And you can also follow along on Pinterest, Twitter, Instagram
To receive an email when a new blog post goes live it's EASY to
Subscribe to our blog!