by Texas Homesteader
When I find myself with bushels of apples as I did recently I like to preserve that sweet fall deliciousness. There are many fun things to do with them – I've made and canned Apple Pie Filling for quick homemade pies, made Crispy Cinnamon/Sugar Apple Chips for RancherMan's snacks and even made Dehydrated Apples to use for the dried fruit in my homemade pumpkin granola.
But sometimes there are apples that have a windfall bruise or a small bird peck that needs to be cut out that doesn't leave them with the appearance I want for those uses. I don't waste those less-than-perfect apples – I make homemade applesauce with them! Although I enjoy applesauce as a sweet natural snack, I also like to use unsweetened applesauce as a replacement for some of the oil in my baking so making applesauce is a double-win for the food budget.
I recently wrote a piece for the Mother Earth News about how my slow cooker makes it so easy to make homemade applesauce, check it out!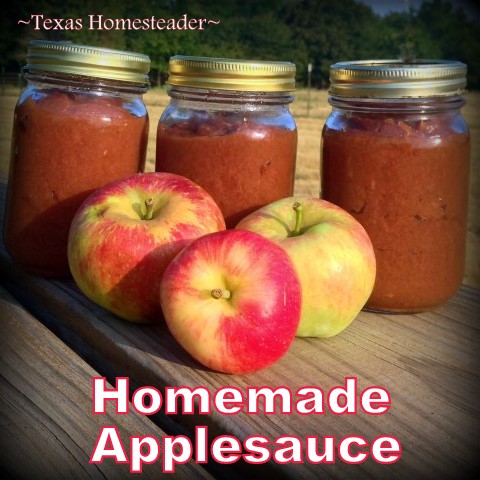 Mother Earth News
Save
Save