Here we are in a bright, shiny new year.  I hope all of you had an awesome 2016 and are looking forward with eagerness to the possibilities that 2017 holds. RancherMan & I have many exciting things to look forward to in '17!  I'm thinking about opening an Etsy shop for some of the homemade soaps we make and maybe some of the repurposed denim crafts I do.  Perhaps even a few crosses made from the 1880's barbed wire that we still have in places on our property.
But since we're on the cusp of a brand new year I thought it would be fun to share with you the single most popular post in each year since I've been writing this little ole blog of mine.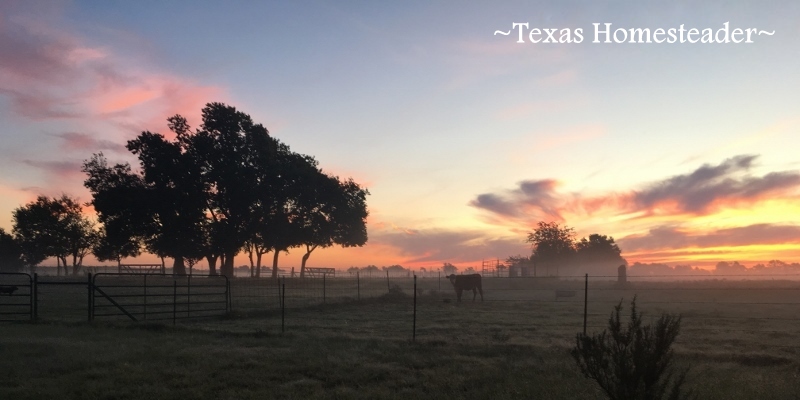 First a little blog history: In 2013 I was diagnosed with breast cancer.  As RancherMan & I grappled with the diagnosis, he suggested I start writing a blog.  He thought it might exercise my mind while my body healed from surgeries – how much do I love him for this loving heart??  But I was surprised at his suggestion.  Why, I've never written a blog before.  What in the world will I write about?  Will folks even be interested in what I have to say? He suggested I just write about what we do here on the homestead.
Despite my reservations I jumped in with both feet and I've been writing (and absolutely loving it) ever since!  Heck I've got over 750 posts logged in so far!  Who the heck knew I had so much to say??  LOL
So today I'll flip through the archives and share with you the most popular post for each year that I've been writing.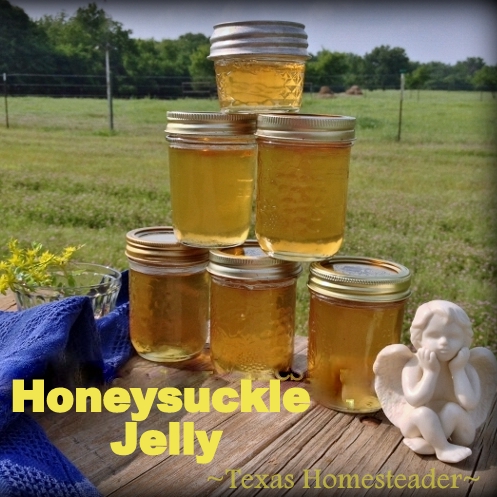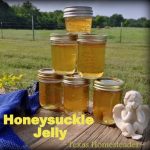 2013 – Honeysuckle Jelly
Even though it was my first year of blogging, 2013 still holds my most popular post ever on the blog!  Seems everyone's interested in learning how to make honeysuckle jelly.
~  ~  ~  ~  ~  ~  ~  ~  ~  ~  ~  ~  ~  ~  ~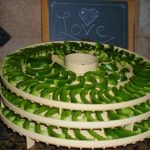 2014 – Dehydrating Bell Peppers
I love my dehydrator and I find myself dehydrating quite a bit.  Apparently y'all are really into dehydrating too – dehydrating bell peppers is the most popular post for 2014.
~  ~  ~  ~  ~  ~  ~  ~  ~  ~  ~  ~  ~  ~  ~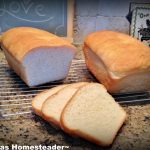 2015 – Homemade Fluffy Sandwich Bread
I tried (and FAILED) for years to make a light, fluffy sandwich bread.  But my bread always turned out flat & heavy.  But thanks to my KitchenAid mixer I've finally been successful in making a light, fluffy loaf!  You were all really interested in this recipe in 2015!
~  ~  ~  ~  ~  ~  ~  ~  ~  ~  ~  ~  ~  ~  ~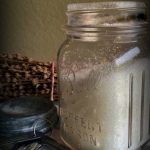 2016 – Laundry Scent Booster
I line dry all our laundry and absolutely love the scent of sunshine on our clothes.  But sometimes you want a little extra somethin'…  I whipped up this laundry scent booster using precious few ingredients that I already had in the house.  Y'all LOVED this!
So there ya go!  Although this post lists only the single most popular post of each year, I recently shared the top 10 posts for each year.  So if you're up for some good readin', grab a cup of coffee and read the Top 10 Homesteading Posts of 2013 (my first year of blogging), 2014, and  2015 – and of course 2016 too!
~TxH~
Other Simple-Life Articles


C'mon by & sit a spell!  Come hang out at our Facebook Page. It's like sitting in a front porch rocker with a glass of cold iced tea.  There are lots of good folks sharing! 
And you can also follow along on  Pinterest,  Twitter,  Instagram
To receive an email when a new blog post goes live it's EASY to
Subscribe to our blog!
Save