by Tammy Taylor
I've only been blogging regularly since the first of the year but I've enjoyed making new friends here – y'all have been awesome!  Now that we're approaching the end of the year I thought it would be fun to list the top ten most popular posts of our little ole Blog.  These are the posts that are the highest searched and the highest read by you, my much-valued followers.  So without further adieu, I offer you: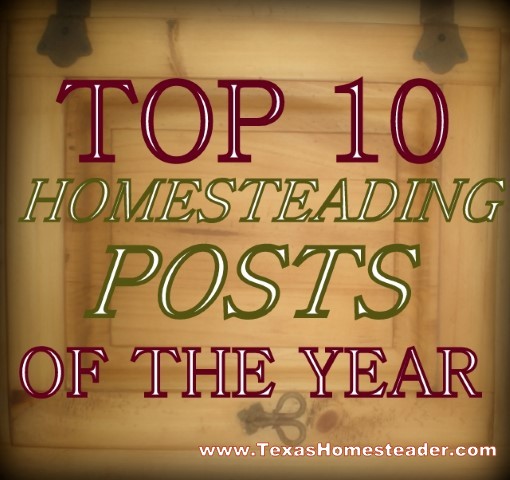 ~ ~ ~ ~ ~ ~ ~ ~ ~ ~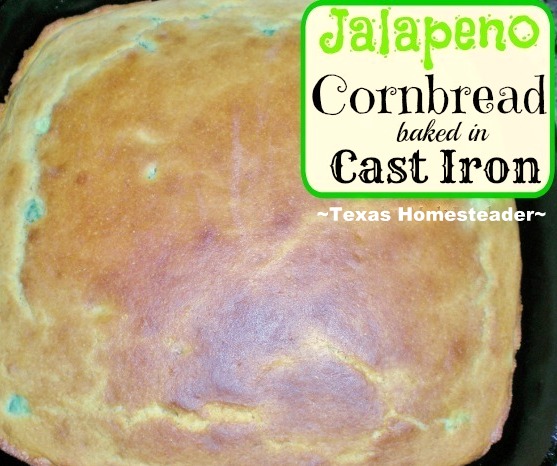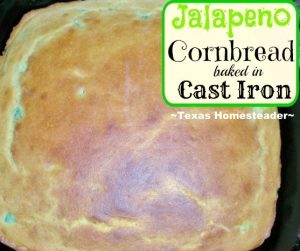 A dear friend brought homemade cornbread to our home and it was so moist & delicious I begged for her recipe.  I'm of the opinion that there's no better cornbread than homemade, with spicy jalapenos, baked in cast iron. How about you? Homemade Jalapeno Cornbread Baked In A Cast-Iron Skillet
~ ~ ~ ~ ~ ~ ~ ~ ~ ~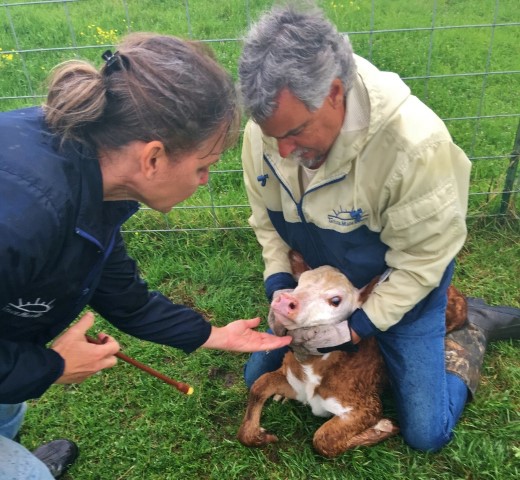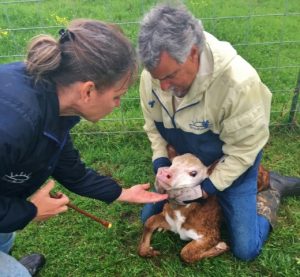 This summer we had a heifer calf that started showing signs of bloat distress.  But we were baffled – HOW?  We were in the middle of yet another drought, no lush green grass that would be suspect for bloat, and no changes in her diet.  We made an emergency call to our vet on a Sunday evening and we were so surprised at what he found.  Calf Care – Trouble In Paradise
~ ~ ~ ~ ~ ~ ~ ~ ~ ~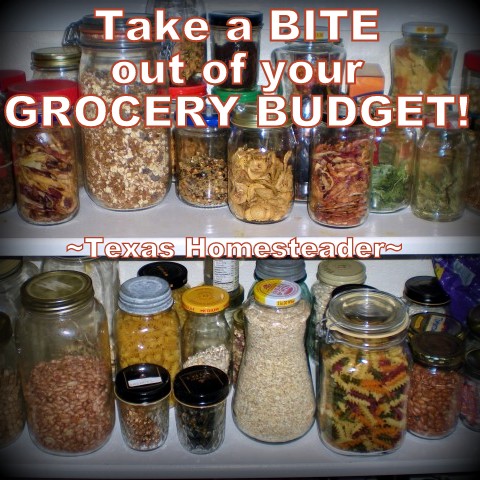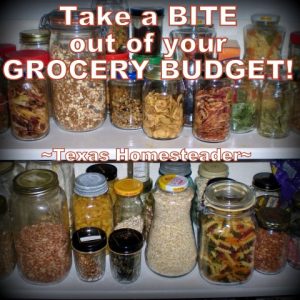 I'm always thinking about ways to keep our grocery budget low.  RancherMan & I are pretty serious about not wasting food or food dollars and apparently many of you feel the same way as evident by the popularity of my post – Take A BITE Out Of The Grocery Budget
~ ~ ~ ~ ~ ~ ~ ~ ~ ~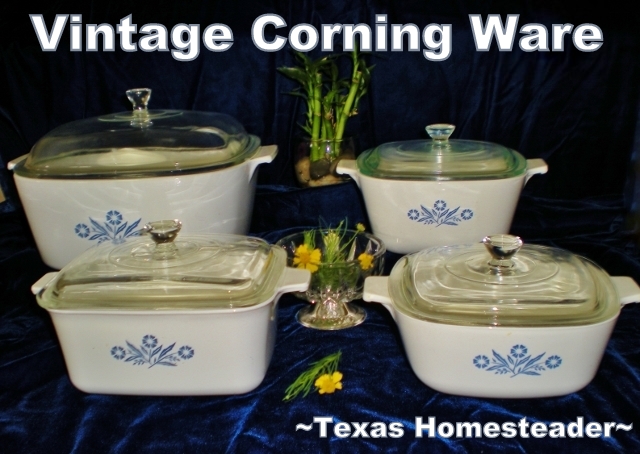 I only keep well-used and well-loved cookware in my kitchen so I don't have to dig through mountains of specialty appliances to find what I need when I'm cooking.  One thing that certainly has made the cut is my grandmother's Corning Ware covered casserole dishes and I use them all the time.  See how I put them to great use by reading Using Vintage Kitchenware: Corning Ware
~ ~ ~ ~ ~ ~ ~ ~ ~ ~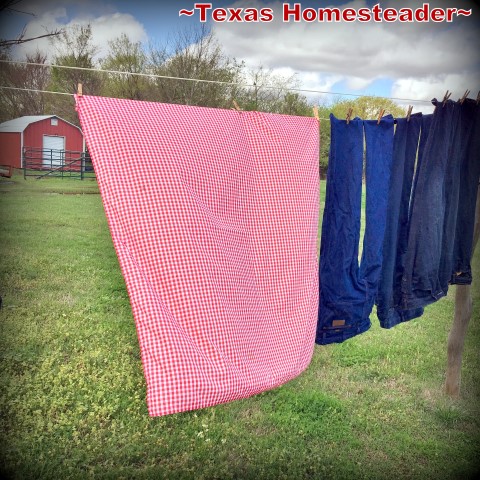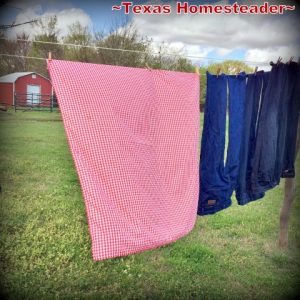 For a few years now there's been a real push in America to slow things down and enjoy life more.  It's a phrase that's been coined 'Voluntary Simplicity'.  It takes deliberate steps to begin the process but it's so satisfying to cut the life-clutter from your days so you can really focus on those things that are actually important to you.  I write about my enjoyment of this lifestyle in the post Living Deliberately – Voluntary Simplicity
~ ~ ~ ~ ~ ~ ~ ~ ~ ~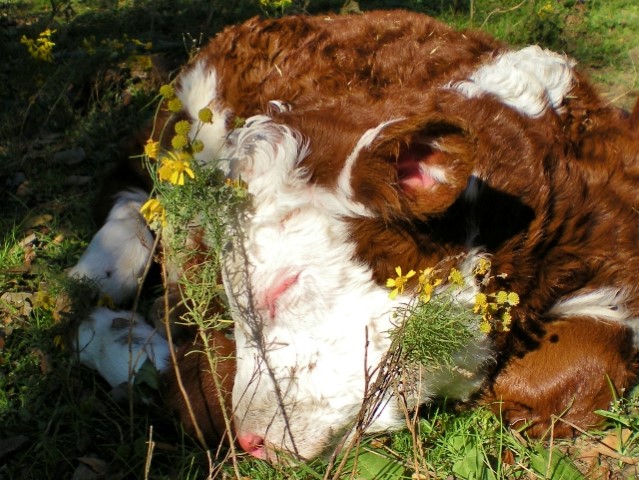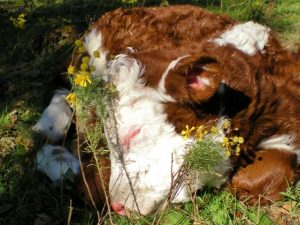 I've often been asked if it's difficult to watch a newborn calf take it's first breath of life, delight as it learns to walk, then jump, then run, watch it grow into a beautiful heifer and sell her to another ranch – don't I end up getting attached?  I'm pleased address the emotions involved in my post Can You Sell Animals You've Raised?
~ ~ ~ ~ ~ ~ ~ ~ ~ ~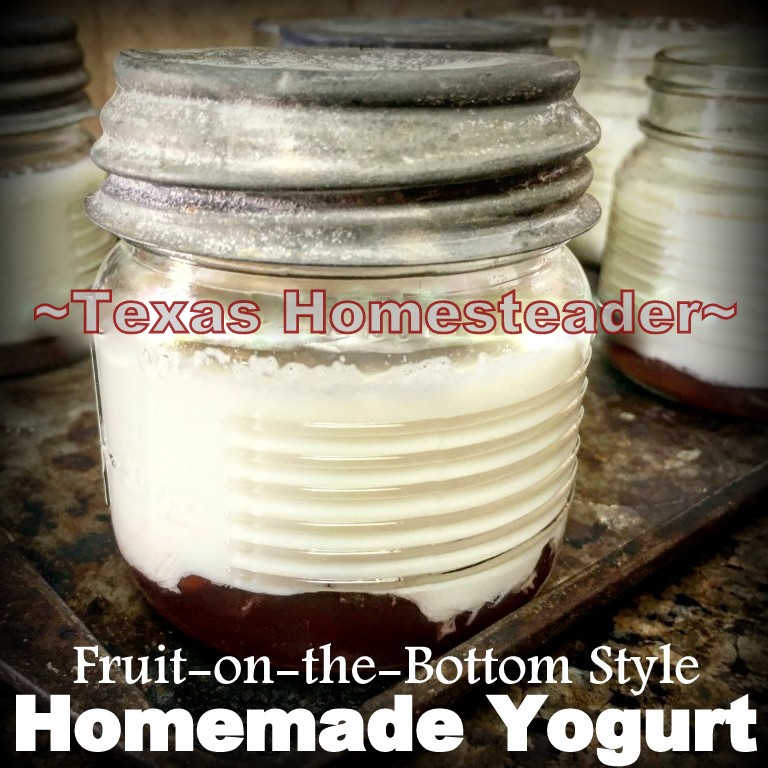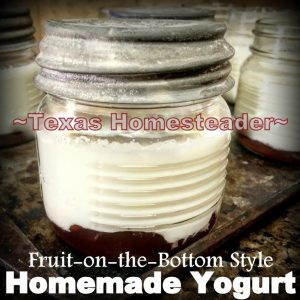 About a decade ago although I ate yogurt every morning I hated the plastic non-recyclable (for us) tubs it was sold in.  I went on a mission to see if I could make yogurt myself and was pleasantly surprised to find that it was very easy, healthier and so inexpensive.  I now make my own homemade yogurt about once a week and you can see my recipe in the post  Homemade Yogurt Recipe – Quick & Easy!
~ ~ ~ ~ ~ ~ ~ ~ ~ ~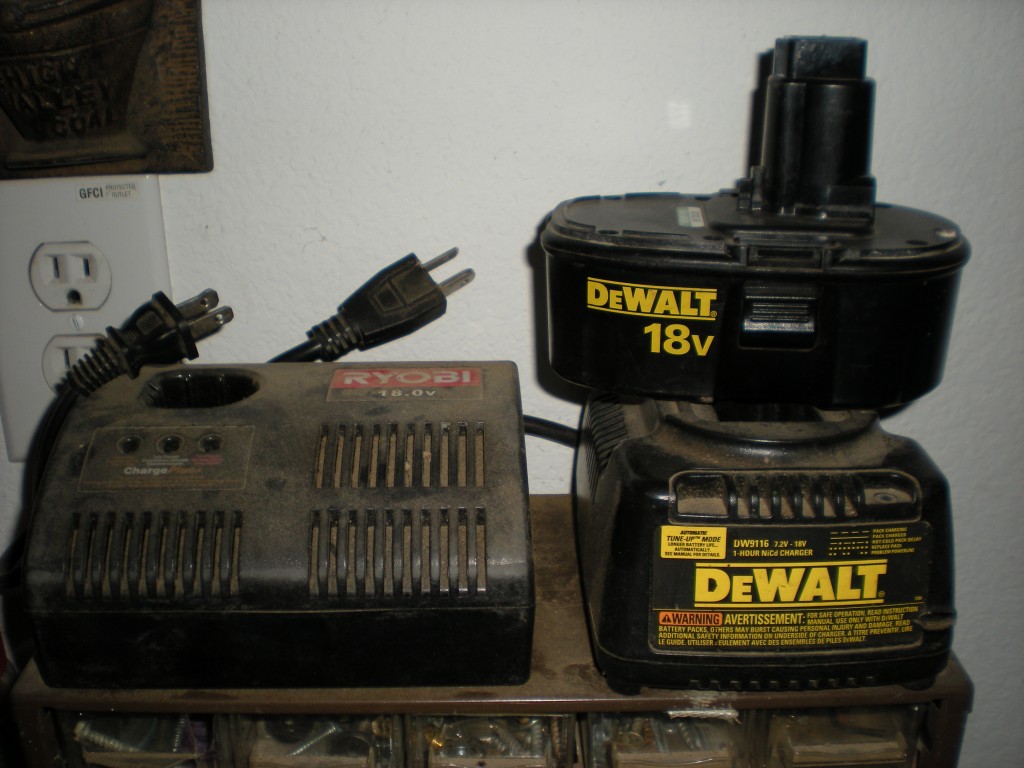 RancherMan contributed a post about saving electricity in ways maybe not previously considered – and from a guy's perspective.  With tough financial times hitting so many so hard, there's been lots of interest in what he has to say in his post Saving Electricity – Things That Make You Go DUH!
~ ~ ~ ~ ~ ~ ~ ~ ~ ~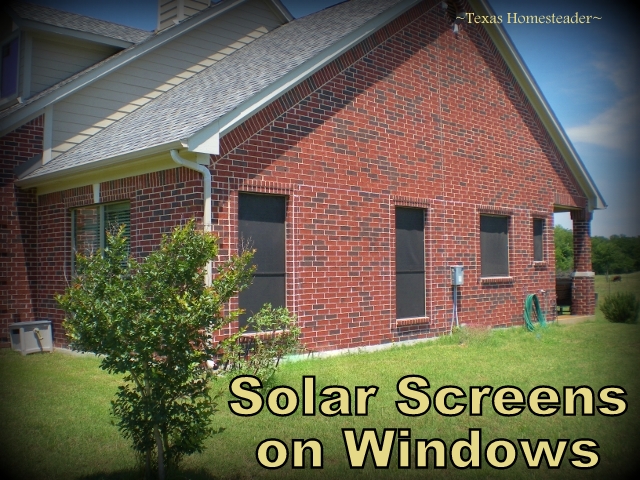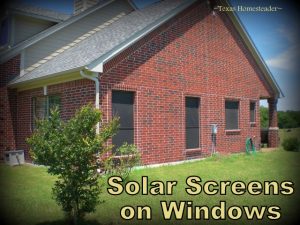 When we lived in Dallas we noticed everyone was having solar screens installed to lower the inside temps during those hot Texas summers.  But although we loved the look, installation seemed pretty expensive to us.  So RancherMan & I researched & found that you could very easily build your own solar screens for a fraction of the price.  Of course when we moved to the ranch we built solar screens for our home here as well – it's an amazing difference they make in the temps hitting the window.  Many others are apparently interested in Saving Money & Energy With Solar Screens
~ ~ ~ ~ ~ ~ ~ ~ ~ ~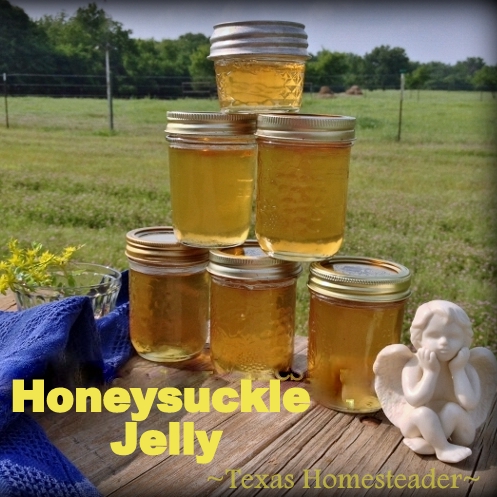 I learned to make jelly from the blooms of a honeysuckle vine – everyone in my family absolutely loved it and has been begging me to make it again as soon as the honeysuckle blooms again.  It's also the most frequently-visited post on my blog, check it out! Recipe: Honeysuckle Jelly – Childhood Memories In A Jar
~ ~ ~ ~ ~ ~ ~ ~ ~ ~
So there ya go – the top 10 most popular posts on our little ole blog this year.  It's been a fun experience and I can't wait to see what's in store next year – stay tuned!
Thank you my friends for your interactions throughout the year, it means more than you know.  (hugs)
~TxH~


Wanna Read Other Year's Top 10 Homesteading Posts?
2014 Top 10 Homesteading Posts
2015 Top 10 Homesteading Posts
2016 Top 10 Homesteading Posts
2017 Top 10 Homesteading Posts
2018 Top 10 Homesteading Posts
C'mon by & sit a spell!  Come hang out at our Facebook Page. It's like sitting in a front porch rocker with a glass of cold iced tea.  There are lots of good folks sharing! 
And you can also follow along on  Pinterest,  Twitter & Instagram.
If you'd like to receive an email when a new blog post goes live,
subscribe to our Blog!