by Texas Homesteader ~
Whelp, here we are at the end of 2016.  What a great year it's been! My veggie garden was screamingly successful this year.  And our homestead branched out with registered Angus heifers to augment the registered Hereford operation we currently have.   But it wasn't without its darker moments too, including twin calves that died in calving and dealing with expensive yet crappy appliances.  But RancherMan & I tackled the successes and the trials together, side-by-side.  And that's the way I always want it to be.
All this month I've been sharing with you the top homesteading posts on the blog for each year I've been writing.  I've linked to each of those years of Top-10 posts at the bottom of this post.  So if you haven't already enjoyed 'em, well there ya go!
But without further adieu, here are the top 10 posts of the year for 2016: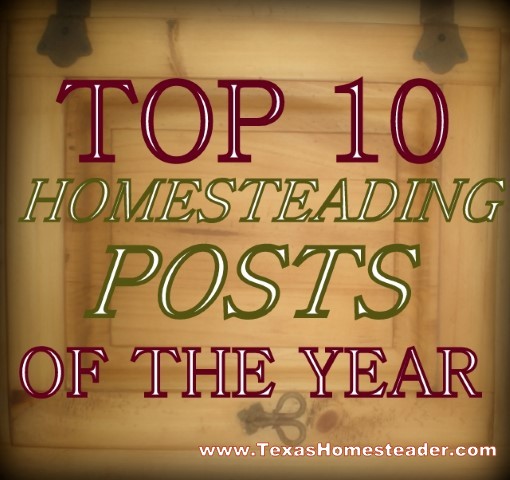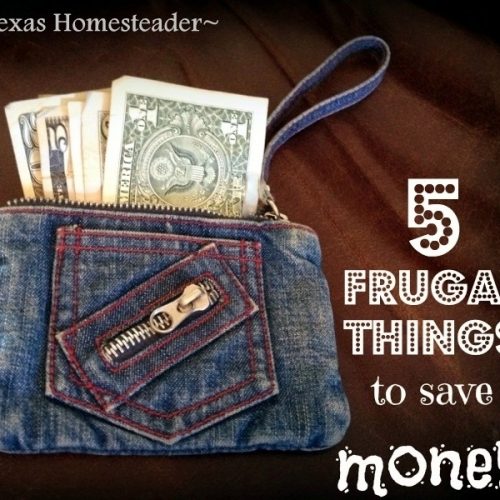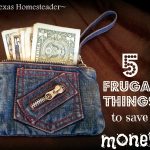 5 Frugal Things To Save Money This Week
This past spring I shared 5 frugal things we'd done to save money in a single week.  They included being mindful of errands and a thing to keep in mind about credit card rewards.
~ ~ ~ ~ ~ ~ ~ ~ ~ ~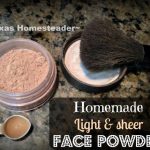 Homemade Light & Sheer Face Powder
With all the hype these days about toxins in cosmetics, I'm happy to find a solution that works well for pennies.  And my recipe uses standard pantry staples!
~ ~ ~ ~ ~ ~ ~ ~ ~ ~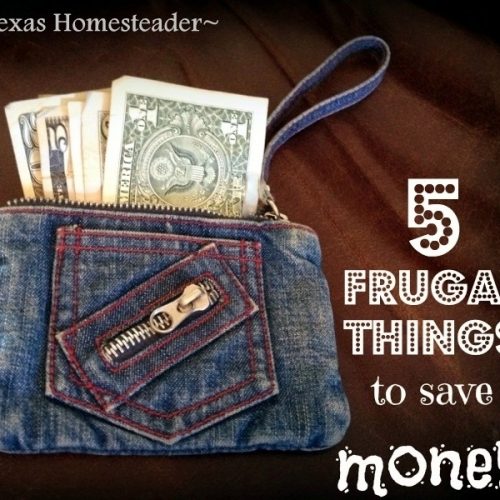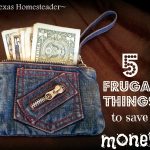 5 Frugal Things To Save Money This Week
Y'all are really interested in various ways we save money here on the homestead – there were TWO such posts in the top 10!  See another list of 5 FRUGAL THINGS To Save Money in a week. They're easy to incorporate and the more you do the more it becomes part of life.
~ ~ ~ ~ ~ ~ ~ ~ ~ ~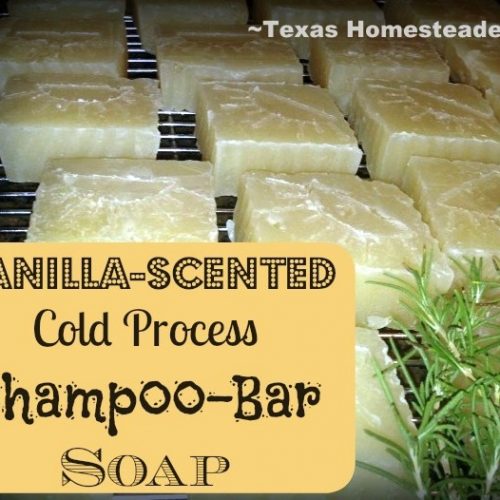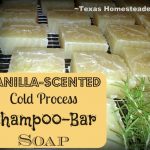 Homemade Vanilla-Scented Shampoo-Bar Soap
RancherMan & I make our own soap – it's an affordable luxury for us.  But y'all were very interested in this vanilla-scented shampoo bar!  And it's a great travel or camping/hiking item to have too!
~ ~ ~ ~ ~ ~ ~ ~ ~ ~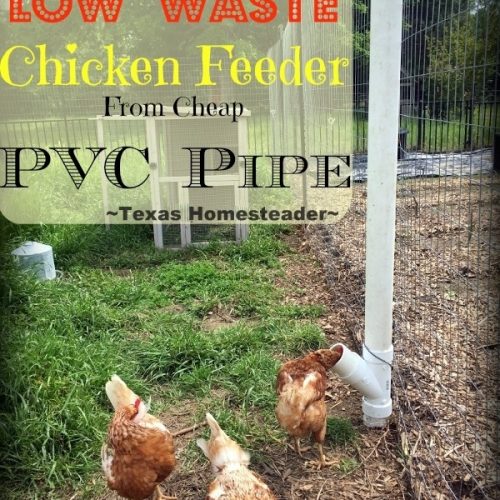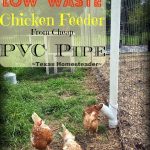 Low-Waste Chicken Feeder from Cheap PVC Pipe
An Inexpensive PVC chicken feeder that's SUPPOSED to cut down on wasted feed. But did it work as advertised? Check it out & see…
~ ~ ~ ~ ~ ~ ~ ~ ~ ~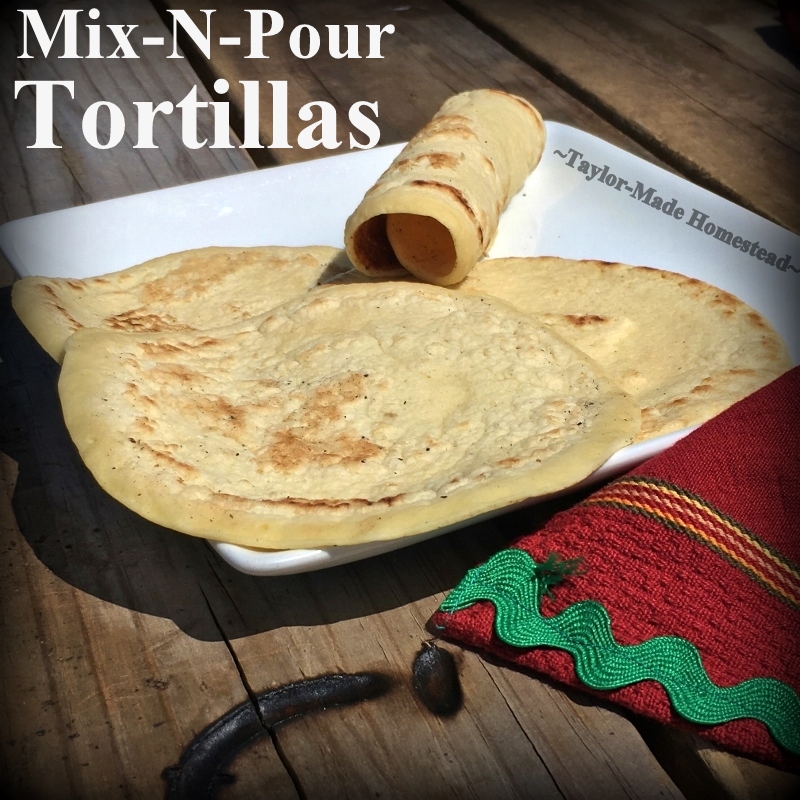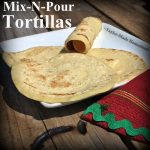 No Knead, No-Roll, Mix-N-Pour Tortillas (No KIDDING!)
Finally I can whip up a batch of tortillas start to finish in about 15 minutes! And there are many flavoring options & uses too!
~ ~ ~ ~ ~ ~ ~ ~ ~ ~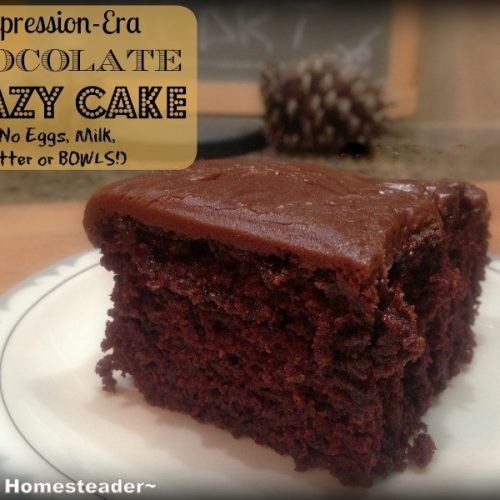 Depression-Era Chocolate CRAZY CAKE. No Eggs, Milk or Butter
DEPRESSION-ERA CHOCOLATE CRAZY CAKE RECIPE – no eggs, butter, milk or even BOWLS! Quick & easy with BONUS no-cook chocolate frosting recipe!
~ ~ ~ ~ ~ ~ ~ ~ ~ ~
Homemade Cold-Process Lavender/Rosemary Soap
COLD PROCESS LAVENDER / ROSEMARY SOAP – making homemade soap is easy and fun, and makes great gifts! See my recipe complete with photos.
~ ~ ~ ~ ~ ~ ~ ~ ~ ~
Canning Jar Storage Solution
New canning jars are now sold in half boxes shrink-wrapped in plastic, I don't want to use them to store my empty jars. See what we did!
~ ~ ~ ~ ~ ~ ~ ~ ~ ~
And the most popular post of 2016 (drum roll, please…)  Y'all are just going CRAZY for this laundry-scent booster.  And what's not to love?  Cheap, easy and effective!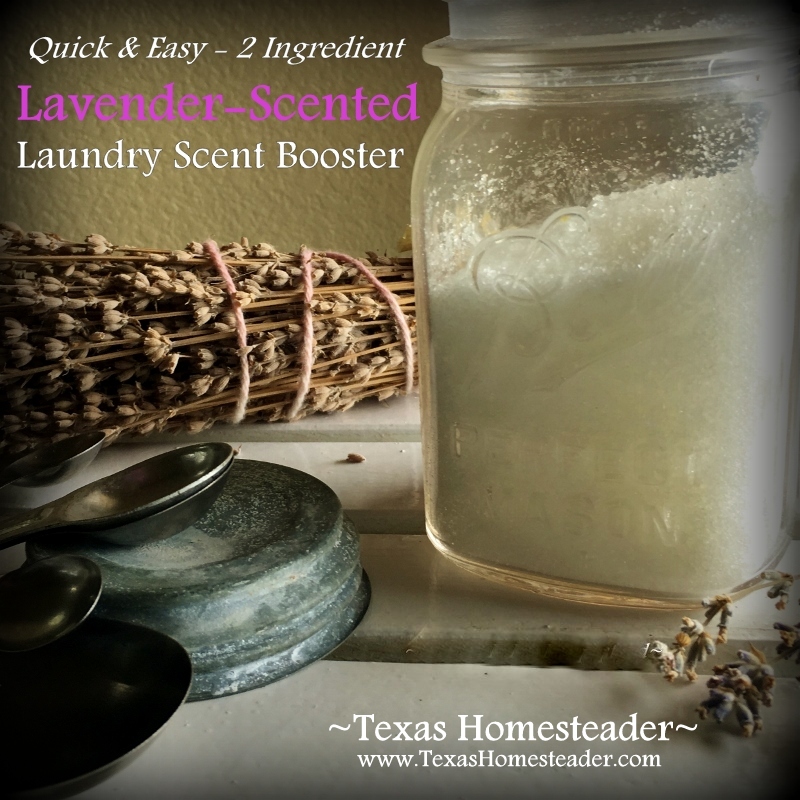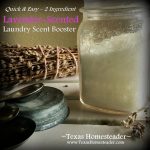 2-Ingredient Lavender-Scented Laundry Scent Booster
My homemade laundry detergent smells great.  But sometimes you want a stronger scent. Making a scent booster is inexpensive and easy!
So there ya go – the top 10 most popular homesteading posts of the year!!  Now that the year is coming to a close I'd like to take this moment to thank YOU, my dearest readers, for following along with us on this journey of self sufficiency.  Your love & support make this blog a pleasure and I couldn't do it without ya.  (MUAH!)
If you'd like to enjoy a fun blast from the past, grab a cup of coffee and read the Top 10 Homesteading Posts of other years (listed below).
~TxH~


Wanna Read Other Year's Top 10 Homesteading Posts?
2013 Top 10 Homesteading Posts
2014 Top 10 Homesteading Posts
2015 Top 10 Homesteading Posts
2017 Top 10 Homesteading Posts
2018 Top 10 Homesteading Posts
C'mon by & sit a spell!  Come hang out at our Facebook Page. It's like sitting in a front porch rocker with a glass of cold iced tea.  There are lots of good folks sharing! 
And you can also follow along on  Pinterest,  Twitter & Instagram.
If you'd like to receive an email when a new blog post goes live,
subscribe to our Blog!
Save
Save
Save
Save
Save
Save
Save
Save
Save
Save