Texas Homesteader ~ 
When I worked in the corporate world I used to dread Mondays. After trying to relax at home over the weekend, cramming in all the "quality" time I could, it was back to work on Monday.  With the intense pressure of it all, sometimes I felt like I was living to work, not working to live.
Mondays are still work days for me just as any other day of the week (except Sunday, which we take off for worship and rest.) But now I work nights and weekends as well.  I'm on call 24-hours each day, 7 days a week, 52 weeks a year. Gone are the plush climate-controlled offices and predictable work schedules. And also gone are paid vacations & holidays.
Now my office is in a pasture or garden in all kinds of weather. I've given up the hope of ever having pretty nails or work clothes without mud or manure.
AND I LOVE IT! 
It's amazing what happens when you love your job this much.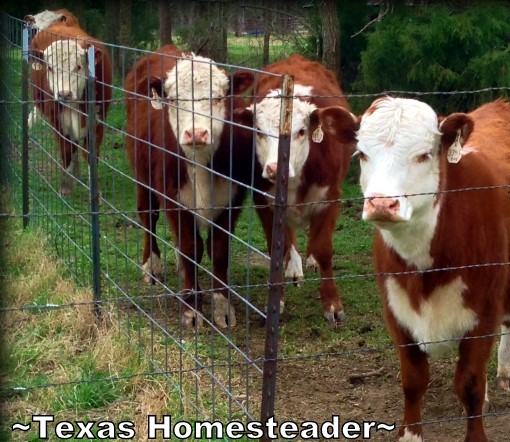 I'm not going to suggest it's all sunshine and roses. We're out there no matter what when our cattle need us. It doesn't matter that the most brutal cold front since the dawn of time is blasting through, if we need to be feeding hay that's what we'll be doing.
You'll find us in the wind and rain hand-feeding our sweet bottle babies in the spring. Or in the sweltering summer heat fixing a broken wire in the fence. And during the misery that is ragweed season we may be out tagging a brand new baby calf or doctoring a sick cow.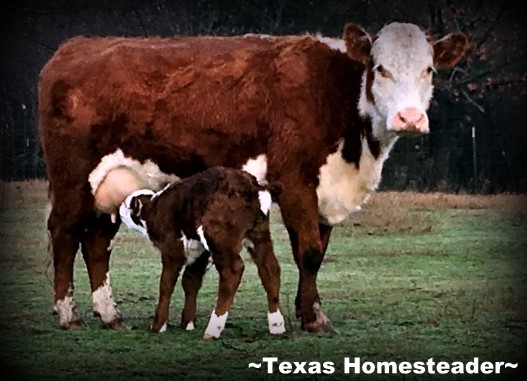 But it's not really work if you love what you do this much. I believe in the saying "Bloom Where You're Planted".  I'm so very blessed that I've been planted here!
~TxH~
Other Ranching Articles


C'mon by & sit a spell!  Come hang out at our Facebook Page . It's like sitting in a front porch rocker with a glass of cold iced tea.  There are lots of good folks sharing!  And you can also follow along on Pinterest, Twitter or Instagram
If you'd like to receive an email when a new blog post goes live,
subscribe to our Blog!