by Texas Homesteader ~
Spring is on its way, y'all!  I've already planted up my Indoor Greenhouse with my heirloom seeds.  That way I'll be able to put seedlings in the ground come spring.  And I've also been out in the garden preparing it for planting too.
If you'll remember, last year we divided our fenced-in garden area in half.  In one half we still have the garden, although we ripped up our raised beds.  In the other half we placed our chicken run.  It's been an awesome and very positive change.
But now it's time to get in & prep the garden for a new planting season.  I'm a big fan of repurposing items wherever possible using my battle cry "Use Whatcha Got!  See how I use these empty heavy-paper feed sacks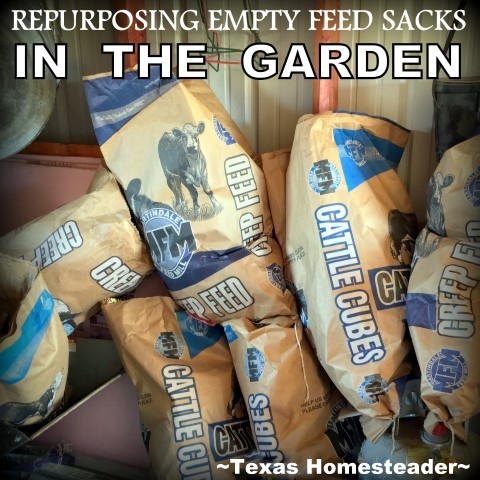 RancherMan has been saving those feed sacks for me all year.  Now I pull 'em all out, pull the bottom strip off of the empty bags and stack them all flat.  When I get several of them flattened out I haul them to the garden.  I've got access to all the Free Wood Chips I want. But I don't want to take the chance of having grass or weeds growing up in my walkways.  So I first lay these feed sacks out over the walking paths, then cover them thickly with that mulch.  Done and DONE!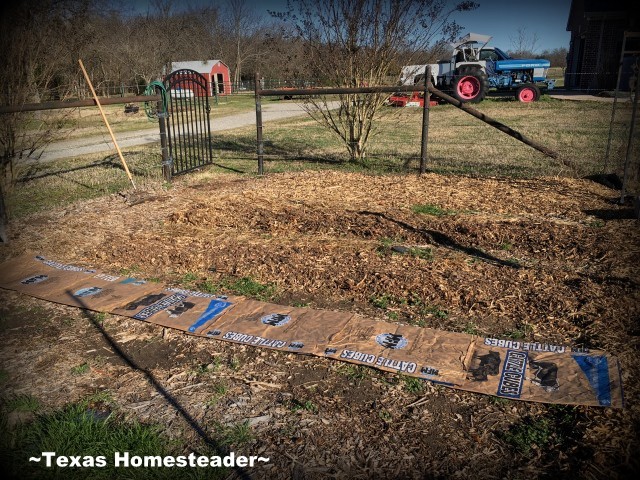 Stopping Bermuda Grass
Although I've finally found a way to Stop Bermuda Grass from my landscape plantings, the garden has always been a struggle due to its size. But last year I actually won the war against Bermuda grass in the garden for the first time EVER! I did this by mulching a wide strip around the entire perimeter of my planting area.  No Bermuda grass runners made it to the planting area last year.  I'll be diligent this year to make sure it stays that way!
I love that I've been able to take a waste product and use it in my garden.  It not only saves me untold hours weeding in the hot Texas sun, but the earthworms love paper so those feed sacks are helping my garden soil as well.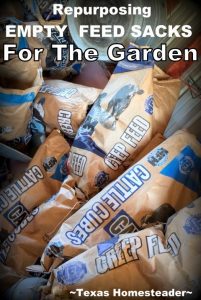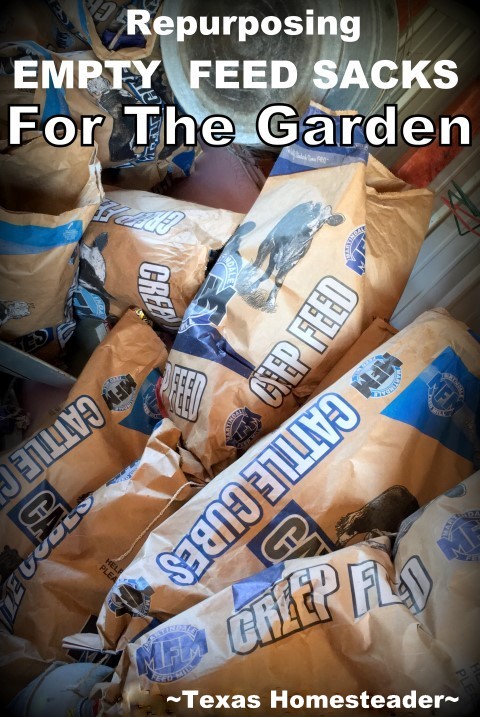 ~TxH~
My Favorite Garden Hacks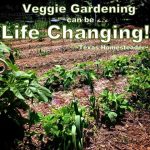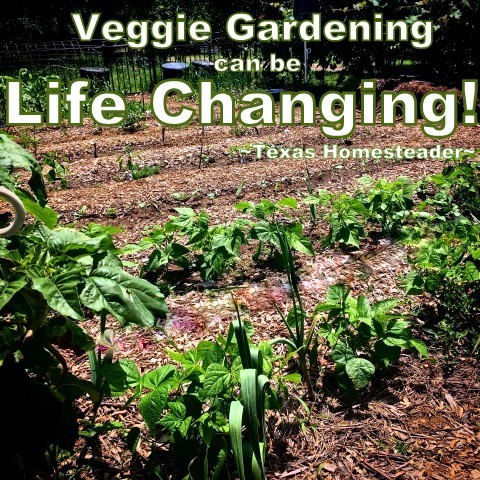 Save
Save
Save